This post may contain affiliate links. Please read my disclosure.
This simple and delicious Tomato Noodle Soup is ready in about 15 minutes and goes perfect with a grilled cheese sandwich.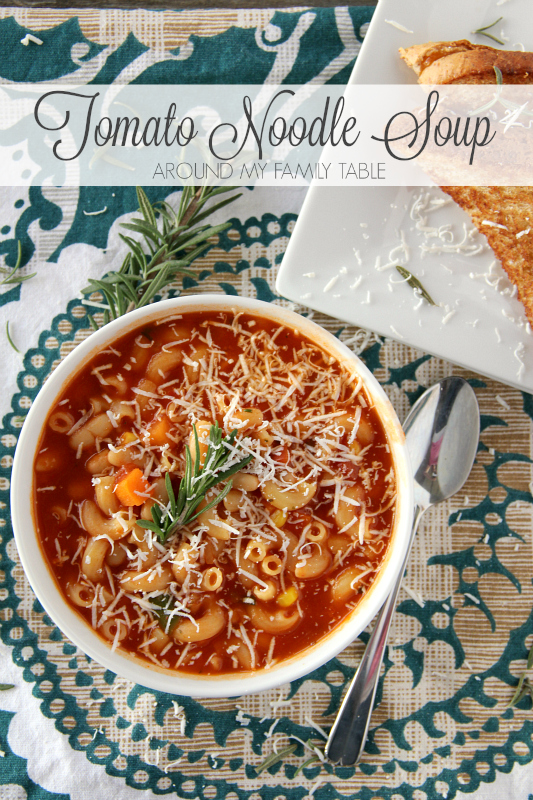 With two kids that are involved in different sports and after school activities, some nights it's hard to get supper on the table. However, I think it is really important for us to enjoy a hot meal together as a family at home. There is something comforting about gathering around the table after a hard day at school, work, sports, or where ever you are for a big bowl of soup and a grilled cheese sandwich.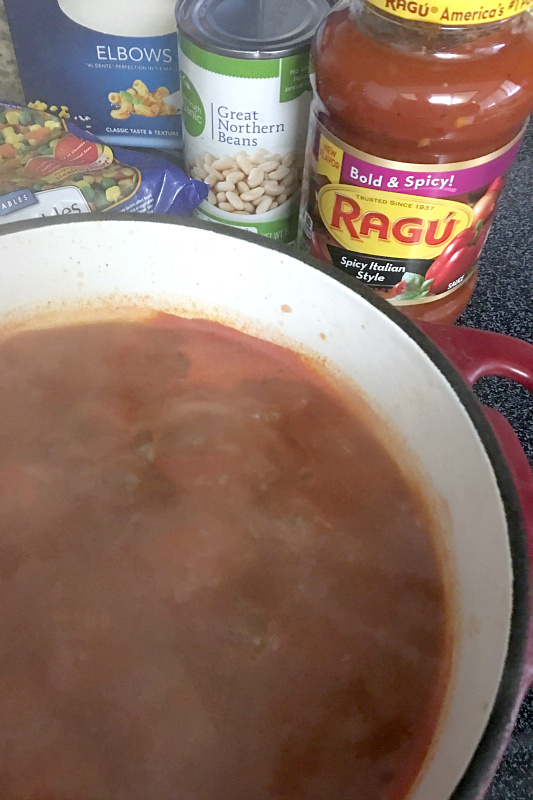 I developed a love for my 15 Minute Supper recipes and I'm always trying to come up with more creative and quick recipes. They truly are a live saver on busy days.
My Tomato Noodle Soup uses mostly pantry ingredients (pasta, beans, and jarred pasta sauce) that come together quickly in this delicious, warm soup. Throw a little frozen veggies in the pot to really make this a hearty supper in no time at all.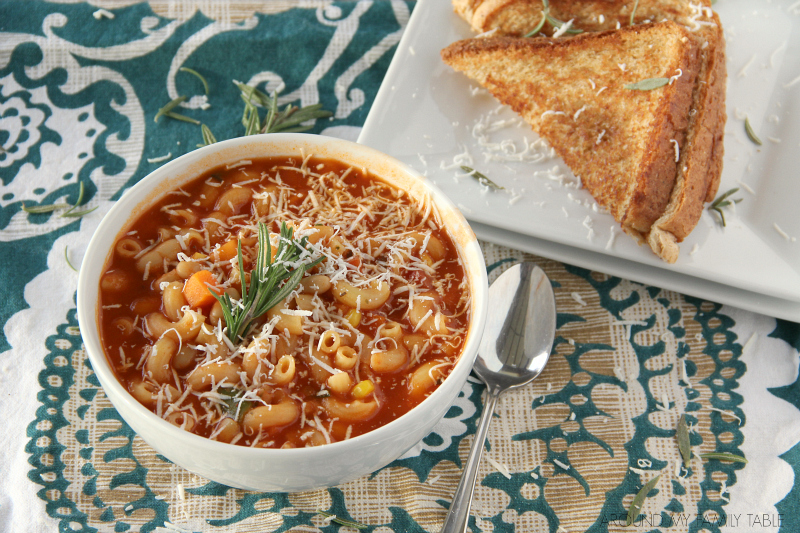 I love cooking from scratch a lot, but there are days where I need a quick and delicious recipe. I always stock my pantry shelves with jarred pasta sauce, it's so versatile. I use it for simple spaghetti, pizzas, appetizers, dips, slow cooker lasagna, and in so many more ways. I've partnered with RAGÚ this month and I'm excited to share my new favorite sauce is RAGÚ® Spicy Italian Style Sauce. It's the first spicy addition to the RAGÚ family of sauces. It's new to the shelves, but I've found it pretty much everywhere I shop. Don't freak out…it's not super spicy. It's just a little touch of heat and is perfect for seasoning this Tomato Noodle Soup.
This sauce is made with a bold and robust blend of 100% California-grown tomatoes, fresh red bell peppers, and ground red pepper flakes that add the perfect amount of heat. One of the major reasons I love this sauce is because it has no artificial ingredients, artificial colors, or preservatives.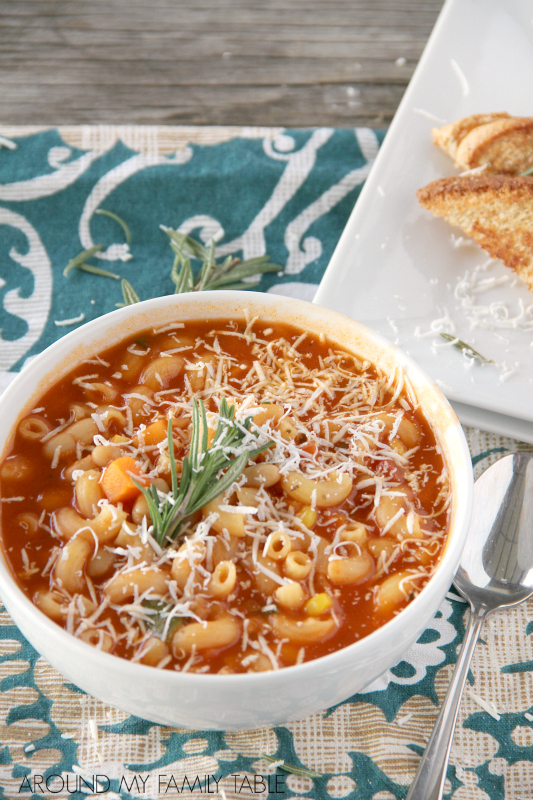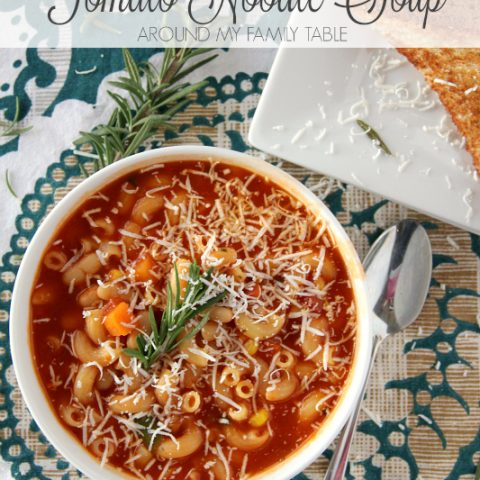 Tomato Noodle Soup
This simple and delicious Tomato Noodle Soup is ready in about 15 minutes and goes perfect with a grilled cheese sandwich.
Ingredients
1 24oz jar RAGÚ® Spicy Italian Style Sauce
5 cups water
1/4 cup dried onion flakes
2 -3 cups cooked small pasta (I used leftover gluten free elbow macaroni)
1 can Great Northern beans (or other white beans), drained well
2 cups frozen mixed vegetables
1 tbsp fresh rosemary
salt and pepper
Instructions
In a large soup pot, add sauce, water, and onion flakes to a boil. Add cooked pasta, beans, vegetables, and rosemary and let simmer for 10 minutes. Adjust seasoning with salt and pepper.
Garnish with grated cheese and serve with a warm grilled cheese.

Disclaimer: This post is in partnership with RAGÚ . I was compensated for time. Recipe and opinions are my own.