Hosting a party, then plug in your slow cooker and let the aroma of one of these Warm Slow Cooker Drinks fill your house and delight your guests this winter.  Sometimes, I invite friends over just so I can make one of these delicious drinks and sip all day long….hey, I'll use any reason to see my friends and enjoy a treat.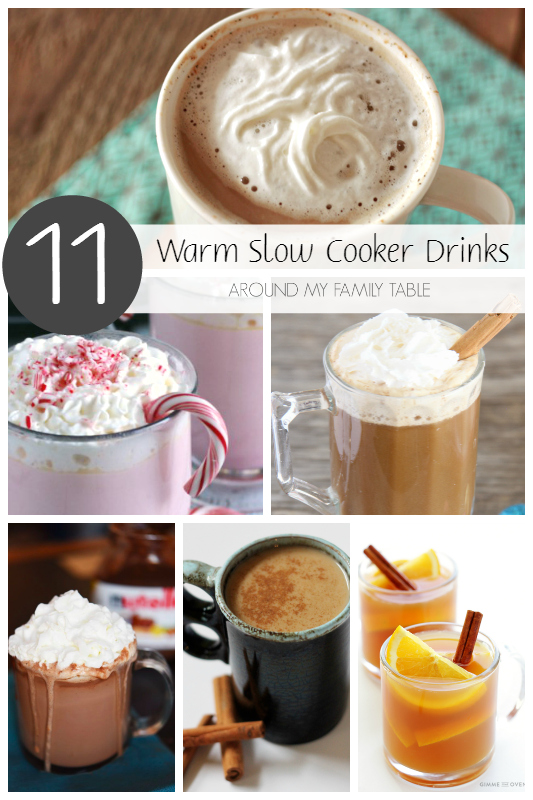 Warm Slow Cooker Drinks
Slow Cooker Apple Cider Recipe 
Slow Cooker Cranberry Apple Cider 
Slow Cooker Candy Can White Hot Chocolate
Crock Pot Pumpkin Spiced Latte
Join the newsletter
Get Delicious & Seasonal Recipes in your INBOX every week.