This post may contain affiliate links. Please read my disclosure.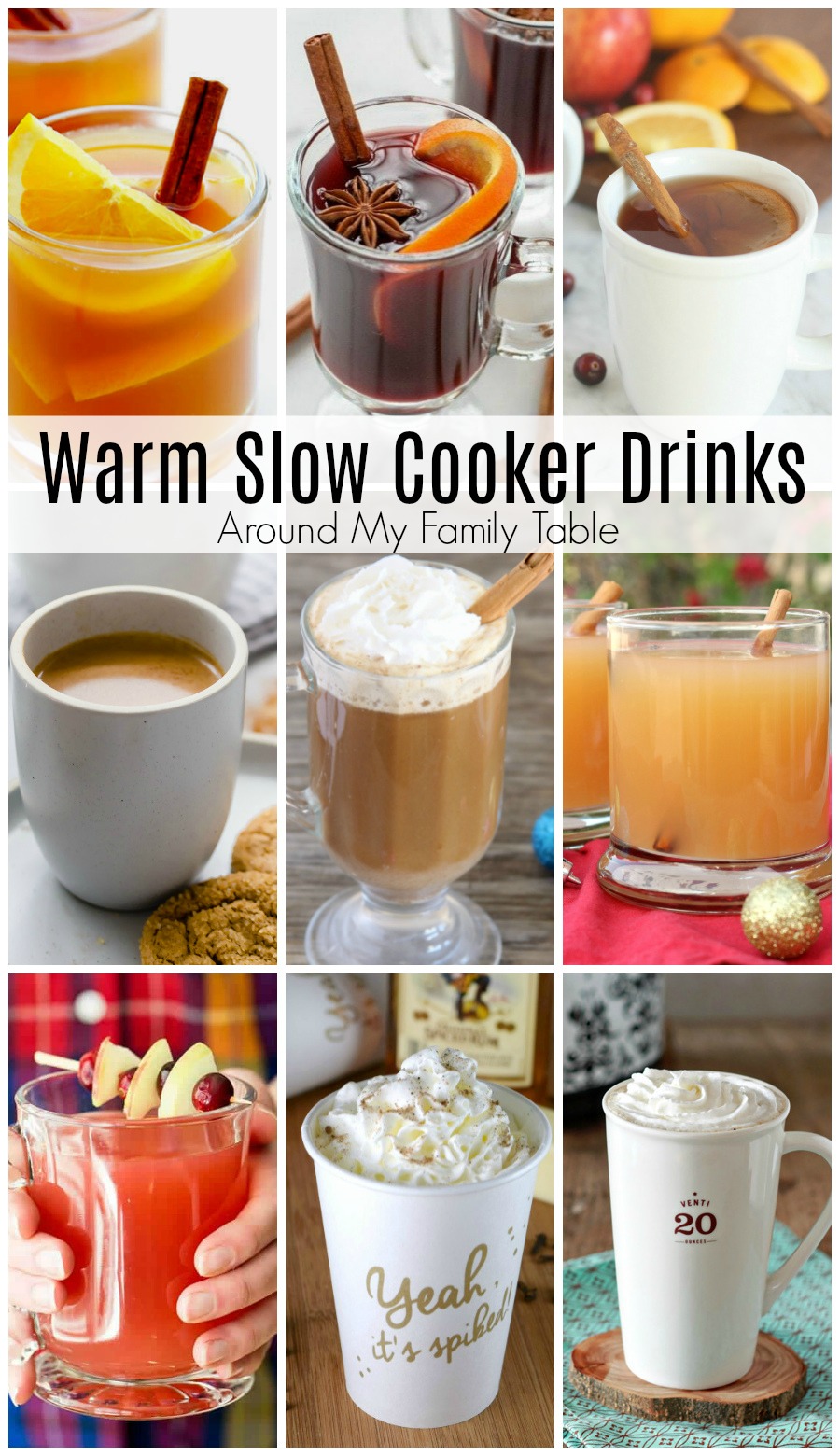 Hosting a holiday party, then plug in your slow cooker and let the aroma of one of these Warm Slow Cooker Drinks fill your house and delight your guests this winter.
Sometimes, I invite friends over just so I can make a big batch one of these delicious slow cooked drinks and sip all day long….Hey, I'll use any reason to see my friends and enjoy a couple of warm slow cooker drinks.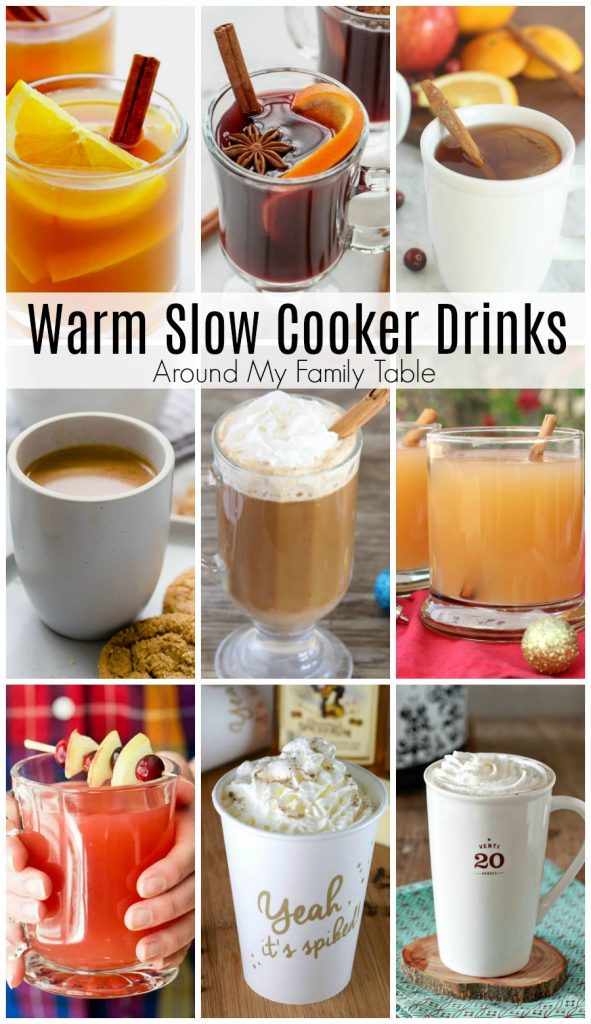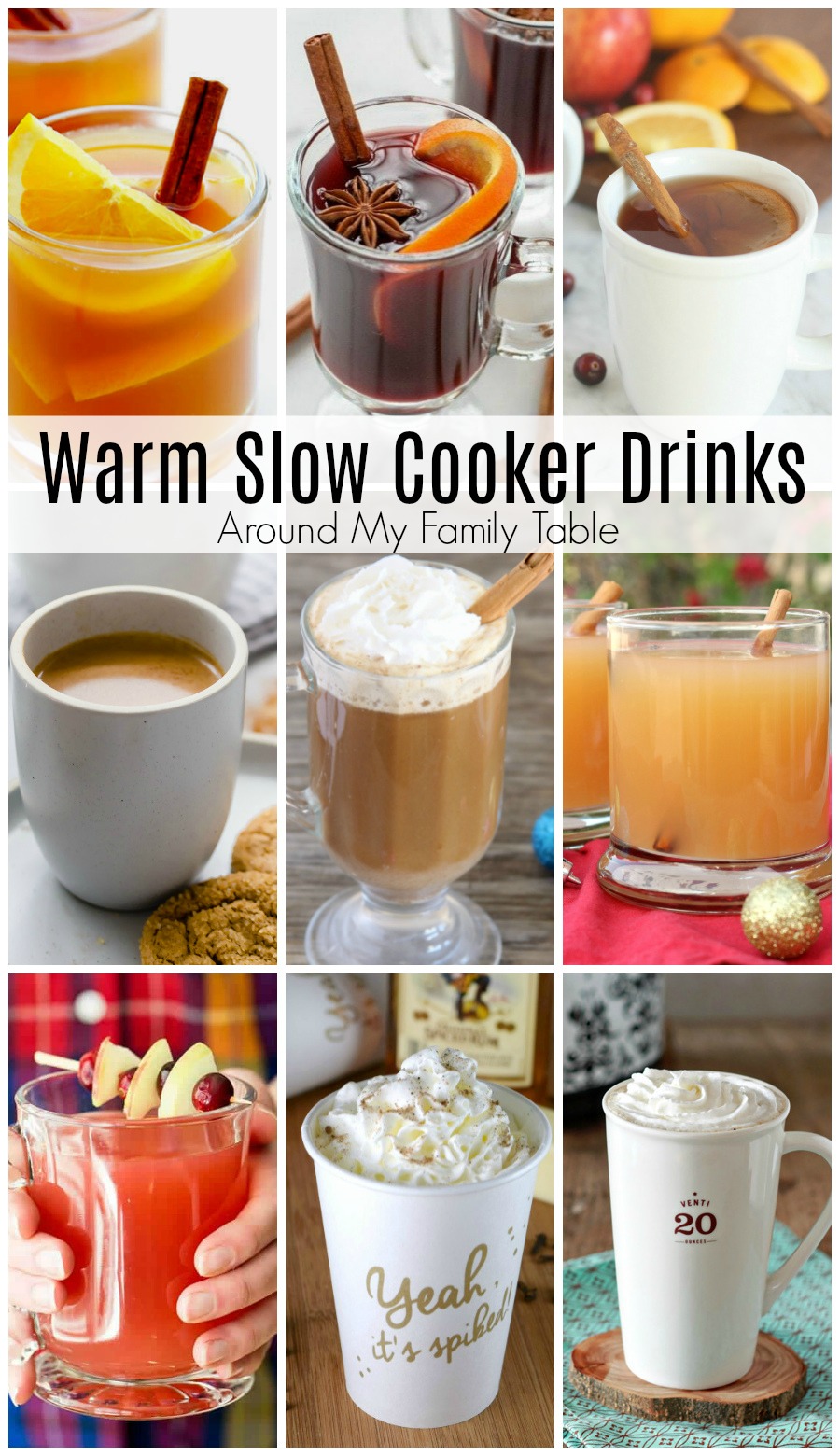 Crock Pot Drink Recipes
When I want a warm drink, my first thought is hot chocolate. It is one of my favorites this time of year. If you are like me, you may remember growing up drinking a powdered mix, and you felt like you won the lottery if it had those teeny marshmallows floating in it. Or maybe you watched your mom add melted chocolate into a cup of milk. Either way, I'm sure you enjoyed your hot cocoa with a plate of warm cookies on a cold day. It's still the best way combination!
My other go-to warm drink is hot apple cider, thanks to my mom's easy slow cooker cider recipe. Growing up, I remember that she made it frequently, and to me, the spiced sweetness is the perfect way to celebrate any winter party. Although, in all honesty, I tend to help myself to a little too much when it simmers in the slow cooker (and I love to add cinnamon sticks to my mugs just for some extra spice).
    
It seems like the long, cold winter months were made for mugs filled with hot cocoa and hot apple cider, but those aren't the only options when you need to warm up. In this list, you'll find my favorite recipes for those comforting classics, but I've added some new options to make.
Try one of these drink recipes the next time you want a warm drink whether it's just for your family or you are hosting a big holiday gathering everyone is sure to love one of these nice warm beverages.

Warm Slow Cooker Drinks
Slow Cooker Apple Cider Recipe
Slow Cooker Cranberry Apple Cider
Crock Pot Pumpkin Spiced Latte