Follow Me on Pinterest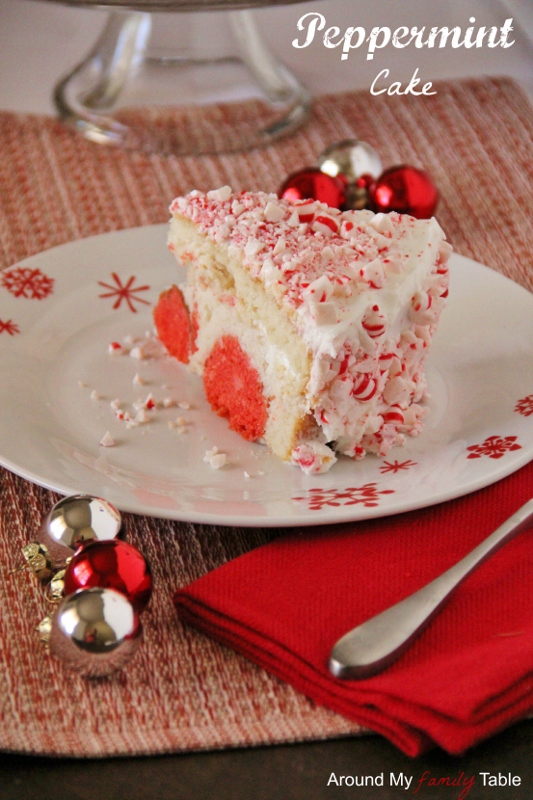 Well, this wraps up peppermint week here on AMFT.  I hope you've been inspired and found something new for your holiday parties and treat platters.  But if you need a big show stopping dessert…I've saved the best for last!  I promise you CAN make this Peppermint Cake.  It's super easy!  Before we get started on the cake, here's a quick list of some other tasty peppermint treats: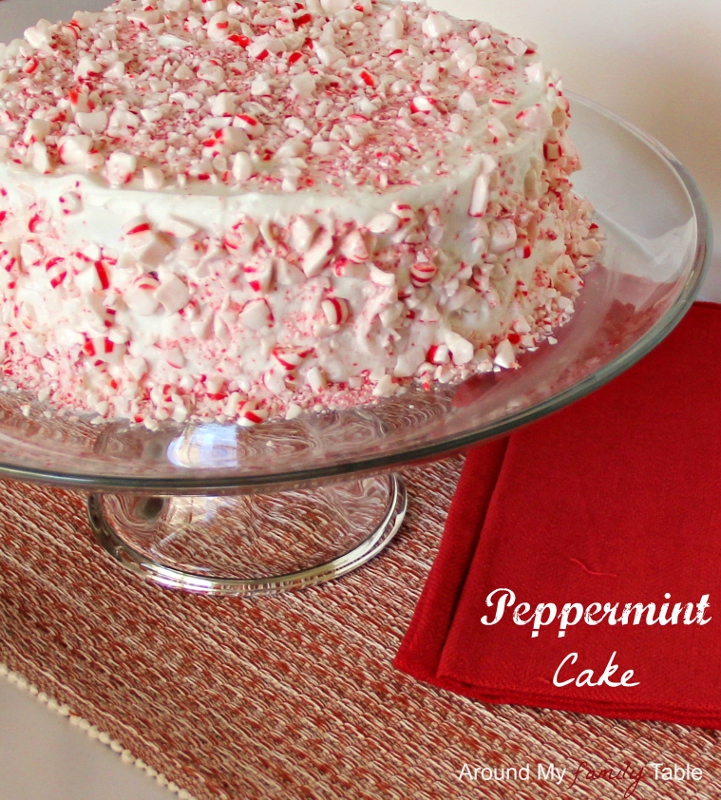 I recently bought a cake ball maker.  I love cake balls and have requests for them every Christmas…they are rich and decadent and so good.  But I wanted something to make cake in the shape of balls and to make other cute treats…so off to the store I went and I came home a cake ball maker!  I've made fun pancakes and desserts with it so far and am really having a great time with it.  I made peppermint cake balls for another project recently and had some leftover.  I didn't want them to go to waste, so I thought how would it work if I baked them into another cake.
I made one mistake…so do as I say, not as I do.  LOL!  Use two separate pans for the cake instead of one large pan.  Torting this cake does NOT work well and was a big ol' pain and, as you can see, did not work out so much for me.  All my cake balls ended up in the bottom layer.  Not pretty! However, baking two separate cakes with cake balls will ensure that your double layer cake will look beautiful when cutting into!