This post may contain affiliate links. Please read my disclosure.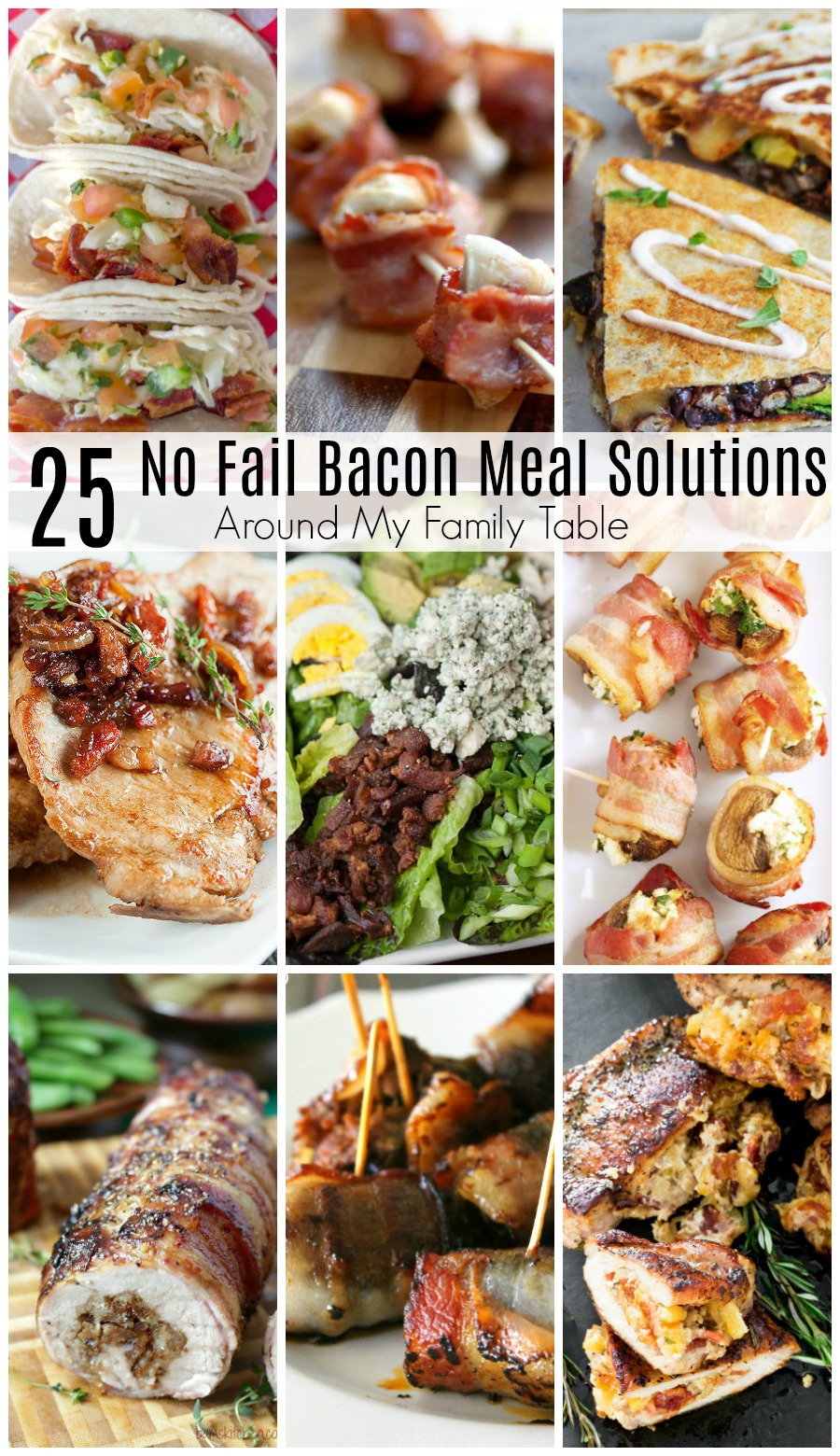 Bacon lovers take note! Your favorite breakfast meat isn't just for breakfast anymore! It can be used to in lots of different ways. Think beyond a traditional BLT sandwich for a bacon-inspired supper with these 25 Best Bacon Recipes.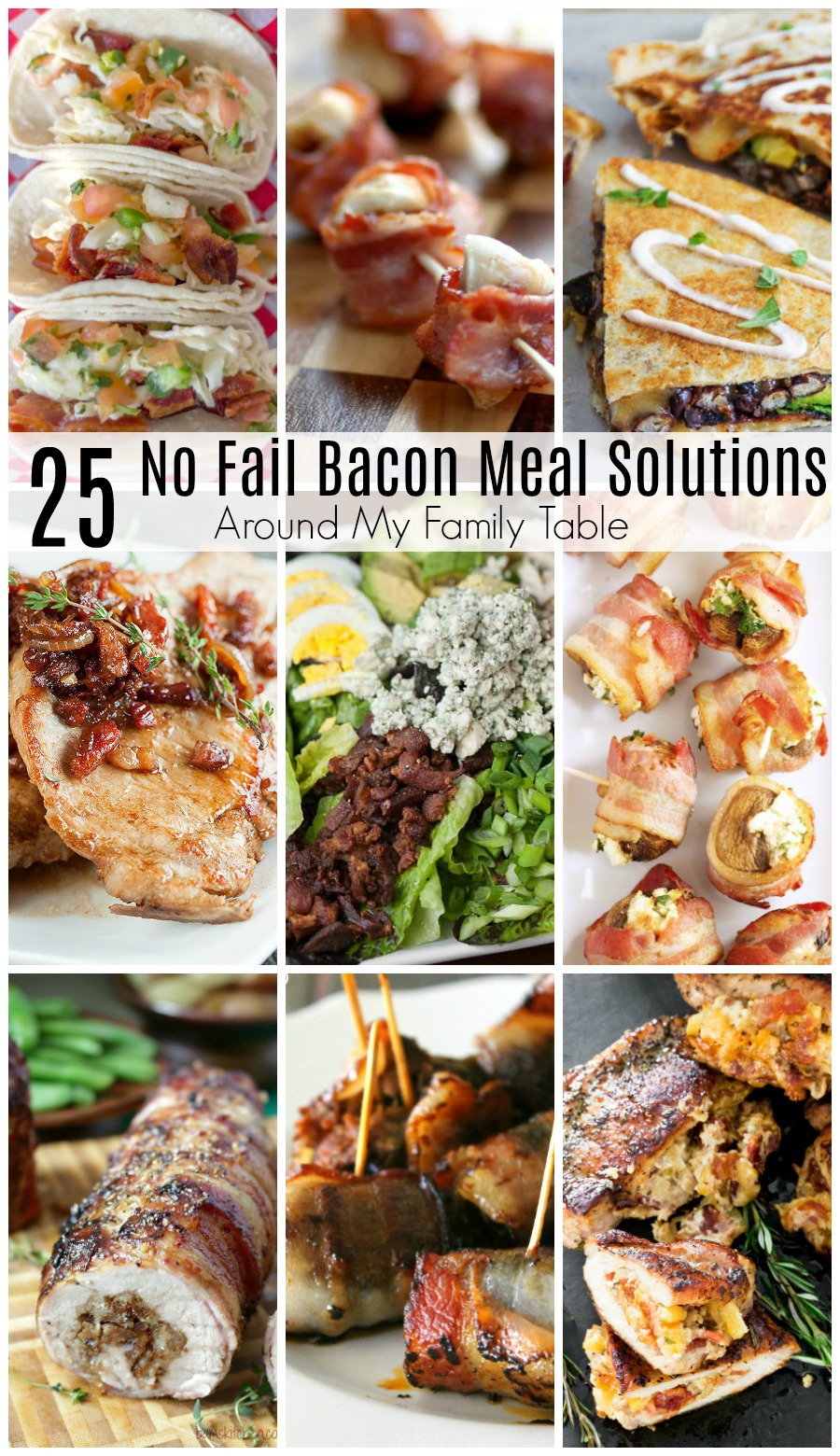 My family considers bacon to be a staple in my house – it works in so many recipes, adding an extra bit of flavor to savory dishes, salads, appetizers, and even desserts! Have you ever had the chance to try sweets with a bacon topping? Yum! My husband loves mixing sweet and salty. He is known for adding crumbled bacon on top of his donuts, his pancakes, and even his ice cream. When he first introduced me to the idea, I couldn't understand the appeal, but now I love using bacon in tons of recipes, including desserts, drinks, and especially supper.
Bacon Dinner Recipes
Because I cook bacon often, and I'm usually making it in large batches, I've found the easiest way to cook it is right in my oven on a large baking sheet. You really can't get much easier than that, it makes perfectly crispy bacon! Plus, I'm free to prep the rest of my meal while it bakes. Give it a try! I'm sure you'll discover that it makes adding bacon to your dishes super easy.
Best Bacon Recipes
Whether you are following a keto diet, a paleo diet, or a conventional diet, bacon can take your meal up a notch. That's why I've put together this round up of some of my favorite easy and delicious meal solutions using bacon. Bacon doesn't have to break the budget…I've always gotten it on sale. So stock up and start cooking!
From brown sugar bacon to bacon mac & cheese to a breakfast bake to chocolate chip cookies with bacon to bacon chicken or a grilled cheese sandwich with bacon…I'm always finding new ways to incorporate bacon. I think you'll find some new recipes below that will become new family favorites!
Bacon Appetizers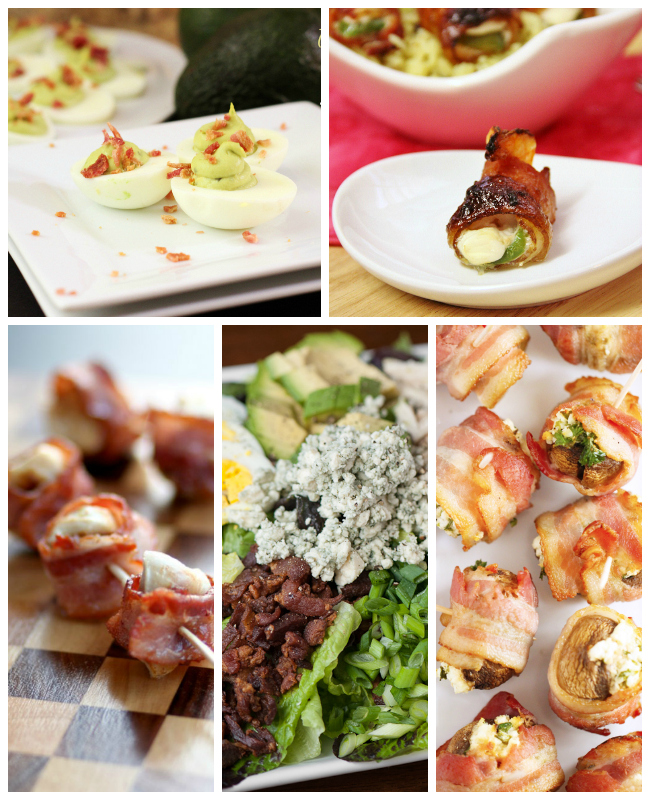 Bacon Avocado Deviled Eggs | Perfect Cobb Salad | Bacon Wrapped Goat Cheese Stuffed Mushrooms
Stuffed BBQ Shrimp | Bacon Jalapeno Chicken Bites
Bacon Dinner Recipes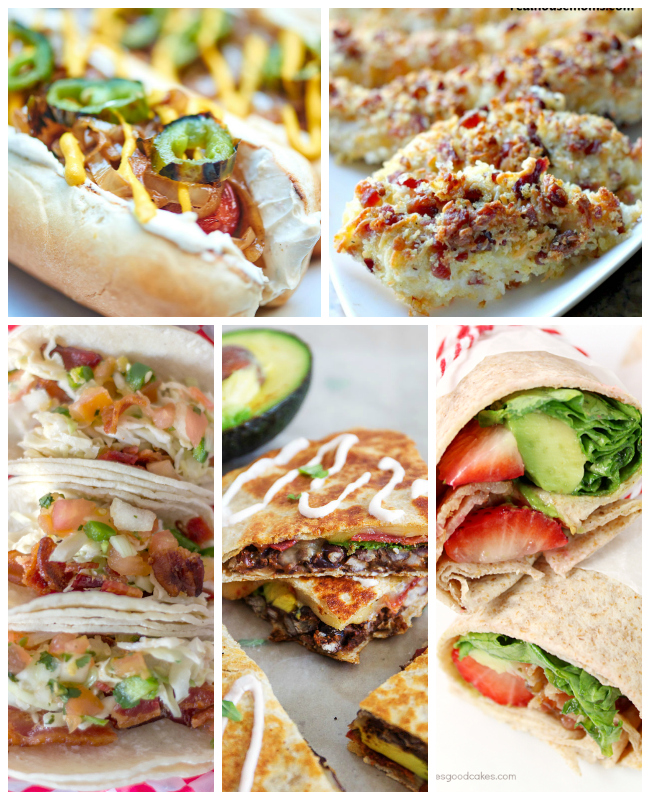 Bacon Tacos | Bacon Avocado Strawberry Wraps | Cheddar Bacon Chicken Tenders
Black Bean & Bacon Quesadillas | Seattle Hot Dogs | Slow Cooker Cheddar Bacon Dip
Noodles with Bacon Bolognese | Bacon Wrapped Garlic Sage Chicken | Bacon & Sausage Pasta Casserole
Jack Daniels Bacon Mac & Cheese |
The Elvis Burger | Bacon Wrapped Pork Tenderloin | Bacon & Blue Cheese Stuffed Pork Chops
Bacon Wrapped Chorizo Meatloaf | Pork Chops with Bacon Caramelize Onions
Bacon Wrapped Recipes
BBQ Bacon Meatball Skewers | Tamale Bacon Bites | Bacon Wrapped Chorizo Stuffed Dates
Bacon Wrapped Herbed Cream Cheese Stuffed Dates | Bacon Wrapped Figs
This is a sponsored post on behalf of Wright® Brand® Bacon. All opinions are 100% my own.