This post may contain affiliate links. Please read my disclosure.
Is there anything better in the summer than grabbing a big ol' glass of lemonade and sitting on porch in the evening with your family? These refreshing Homemade Lemonade recipes are sure to hit the spot this summer.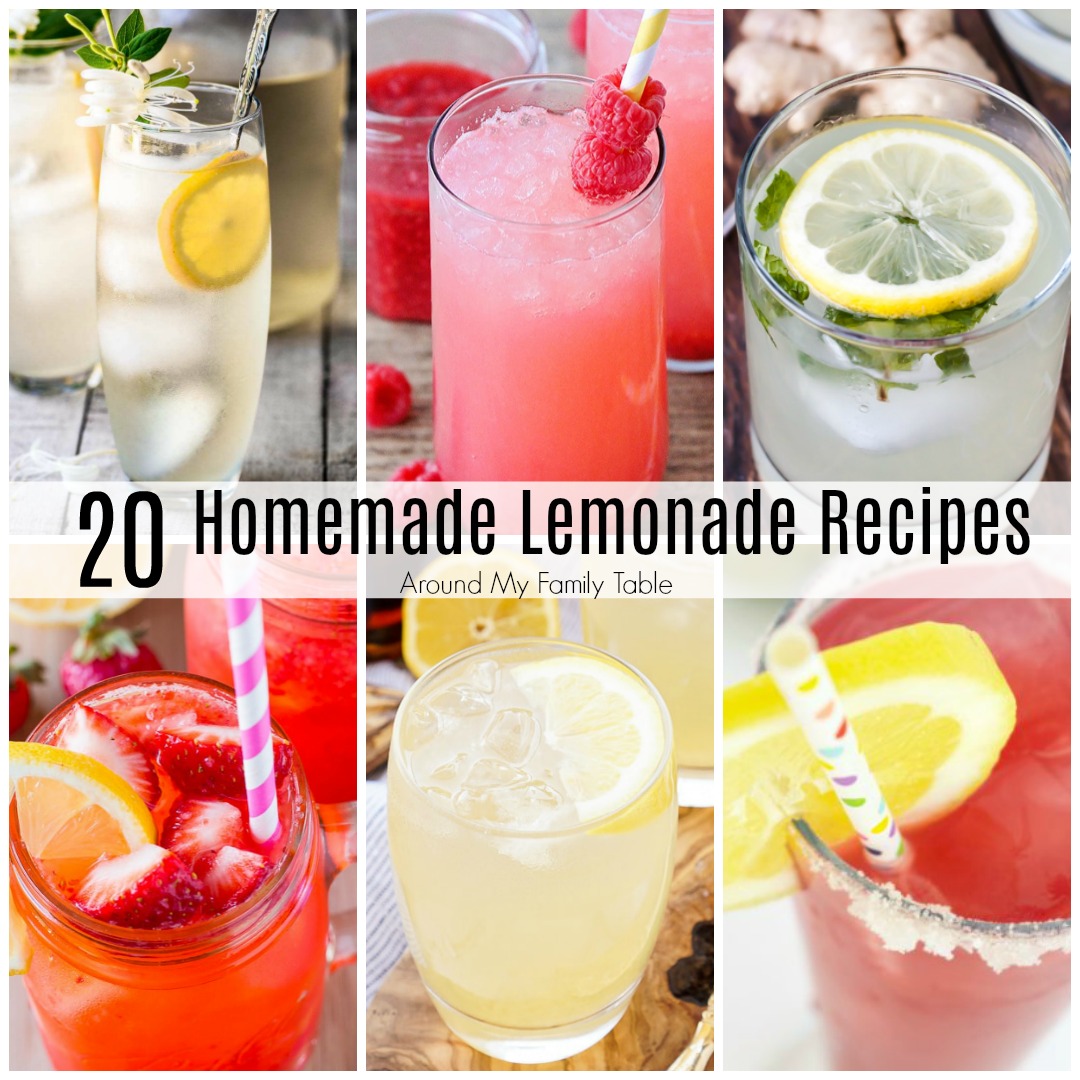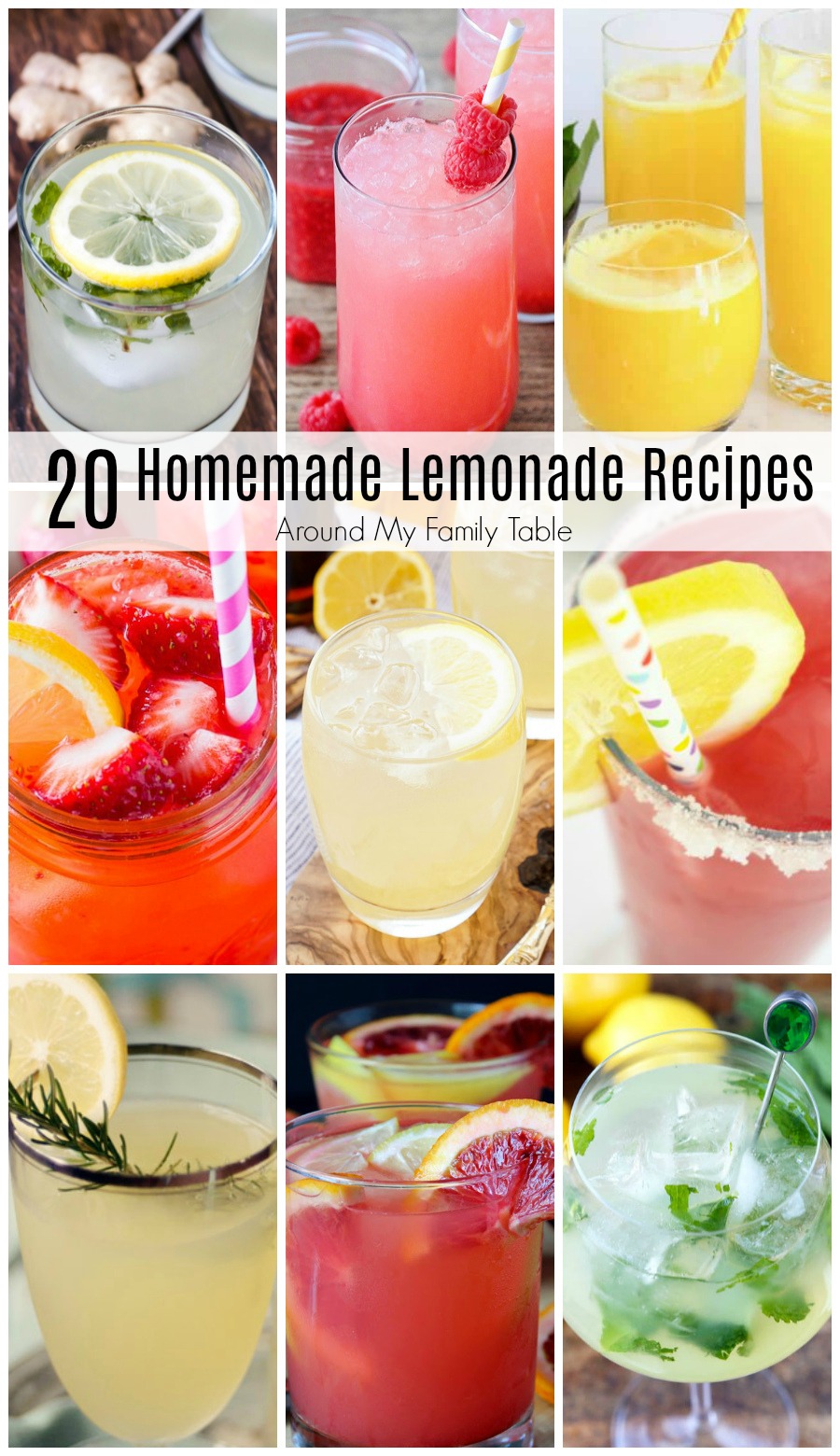 Have you ever been asked if you are a coffee person or a tea person? Confession: I'm a lemonade person. I almost always sip on a small glass in the afternoons. Whether it is made sweet or tart, simple or flavored, I find it so light and refreshing. It's a perfectly delicious thing to drink almost all year round, but it is especially good on a hot summer day when it's served ice-cold. And in Arizona, I'm always hunting for a way to cool down in the scorching heat. Can't you just imagine a freshly stirred pitcher of lemonade being poured over a tall glass of ice, making it frost before your eyes? It's a great way to cool off!
One of my kids' favorite things to do is set up a lemonade stand at the end of our driveway. As couples walk their dogs, men sweat over their lawnmowers, and yard sale shoppers drive by, they often stop to buy a cheap glass of lemonade. My kids always have a classic version on hand, but they have a ton of fun offering a couple flavored lemonades as a choice as well. Their customers are never disappointed and have been known to buy more than one glass just to taste the different flavors. It's a win-win situation for the kids and for our overheated neighbors.
What better time to roundup some homemade lemonade recipes! Whether you are manning a lemonade stand, hosting a BBQ, or just serving a glass with lunch, you need to try one of these recipes! These all look so good! Which will you try first?
So, chill out with a refreshing drink!
Homemade Lemonade Recipes
Cucumber Mint Lemonade With Basil Seeds