This post may contain affiliate links. Please read my disclosure.
It's coming! I can see it's coming fast this year. The weather is cooling off, so that means winter (and cold & flu season) are just around the corner. My family is fairly lucky that usually only half of us get sick and then it leaves our house. But when it hits, there are only three things that I want to get me through the horrible sick days.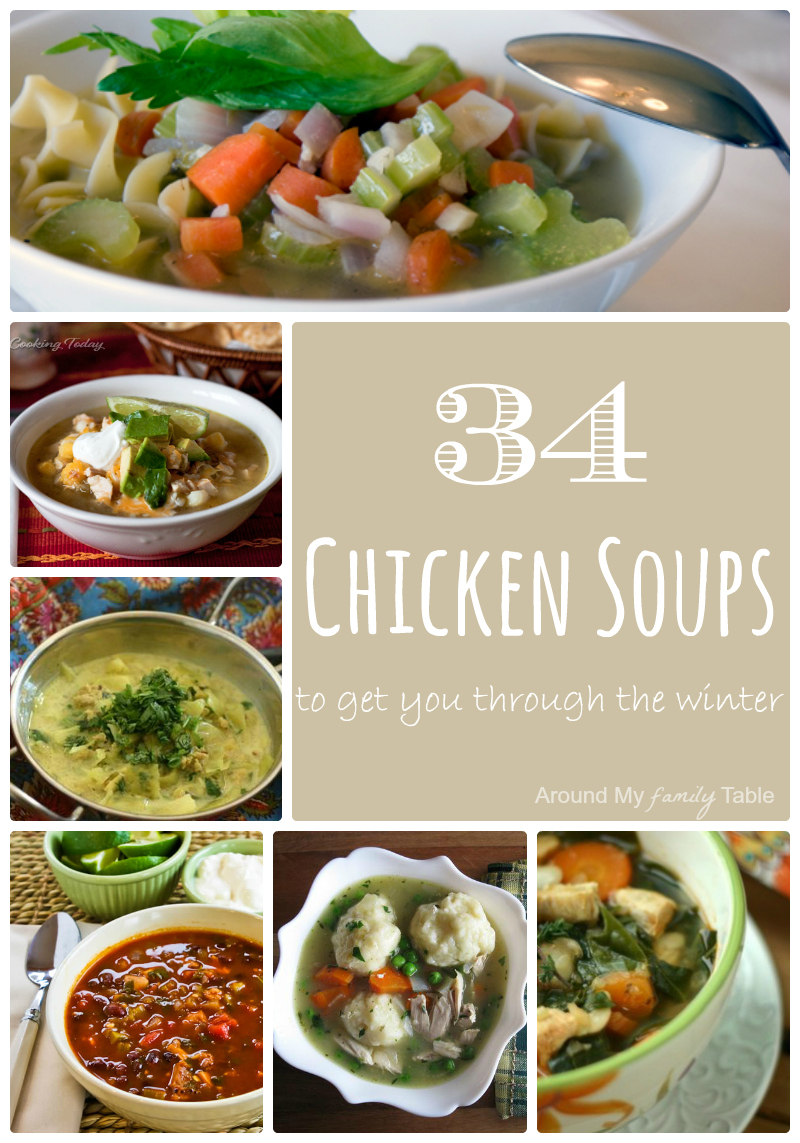 1. a good book
2. a comfy bed
3. a big bowl of chicken soup
I know I've mentioned my new bed before. I've only spent a handful of days away from it and I hated every minute of it. I love my Nature's Sleep matress and it almost makes getting a cold worth it…to lay in that wonderful, comfortable bed all day! And then when Hubbyman brings me a warm bowl of Chicken Noodle Soup and my book I'm sure to start feeling better in no time!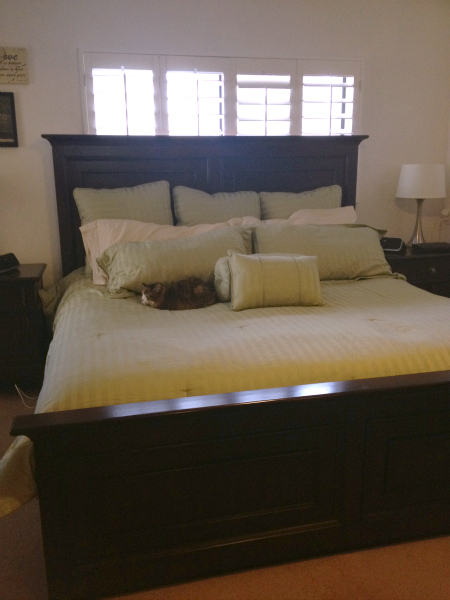 Couldn't you just curl up in that bed with some soup and a good book? So comfy! What do you do to get you through the winter (and cold & flu season)?
Chicken Noodle Soups
Slow Cooker Chicken (or Turkey) Noodle Soup
Classic Chicken Noodle Soup
Asian Chicken Noodle Soup
Chicken Noodle Soup iwth Matzo Balls
Easy Homemade Chicken Noodle Soup
Mexican Noodle Soup
Chicken Noodle Soup
Best Homemade Chicken Soup
The Ultimate Chicken Noodle Soup
Creamy Chicken Noodle Soup with Brie
Thai Chicken Noodle Soup
Other Chicken Soups
Chicken and Corn Soup
Chicken Soup with Chive Dumplings
Easy Chicken & Dumplings with Leftover Chicken
Chicken Chili
Buffalo Chicken Soup
Chicken Tomatillo Soup with Hominy
Chicken & Dumplings
Creamy Chicken Corn Chowder
Chicken Curry Soup
Punjabi Style Chicken Soup
Thai Chicken Soup with Flu Fighter Stock
Quick Chicken Soup with Carrots, Beans & Chard
Matzah Ball & Chicken Soup
Chicken, Black Bean, & Cilantro Soup
Italian Chicken and Vegetable Soup
Slow Cooker Chicken Gumbo
Chicken Tortellini Soup
Chicken & Dumpling Soup
Chicken Pot Pie Soup
Chicken Tortilla Soup
30 Minute Mexican Soup
Easy Crock Pot Creamy Chicken & Rice Soup
Skinny Crock Pot Chicken & Veggie Chowder
From September 17 at 12:01 a.m. until September 30 at 11:59 p.m, EST. Customers will receive 50% off any Nature's Sleep gel mattress. Please note: the offer is valid in the continental US only. As always, this deal includes free shipping. The mattresses included in this deal are the 12-inch Cayman, 12-inch Glacier, 12-inch Sapphire, and 11-inch Diamond. Each mattress has a unique set of features so that you can sleep on a non-generic memory foam mattress that best fits your needs!
Use coupon code MIDSUM50
Disclaimer: I am a Nature's Sleep Ambassador. I am not compensated for my ambassadorship; however, I was provided a mattress for review purposes.