This post may contain affiliate links. Please read my disclosure.
Green smoothies are all the rage these days, but even more popular is the use of chia seeds in smoothies, cooking, baking, and even as an egg replacer. Chia seed health benefits include one of the richest plant-based sources of Omega-3 fatty acids, excellent source of fiber, rich in antioxidants, helps you feel fuller longer, gluten free, works as an egg replacer, helps regulate insulin levels, can be digested whole (unlike flaxseed), one serving has 18% RDA of daily calcium, good source of protein, and many more!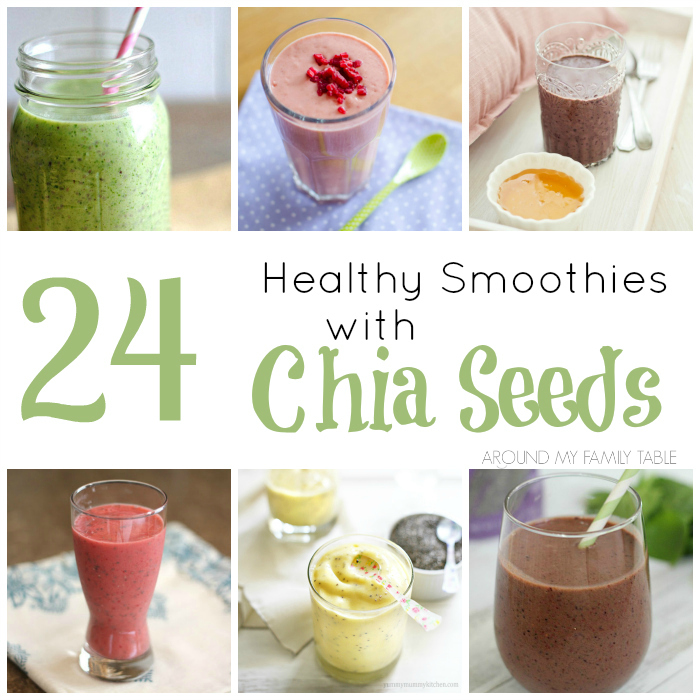 Adding Chia Seeds to your green smoothies just makes your smoothie that much better. It doesn't change the flavor, but adds so much nutrition that it's almost a no-brainer. Pick up a bag at Whole Foods, buy some in bulk on Amazon, or start with a tiny bag from your grocery store if you can find it.
Check out some of these awesome recipes that all include chia seeds. There is such a variety that I'm sure there is something that you will like.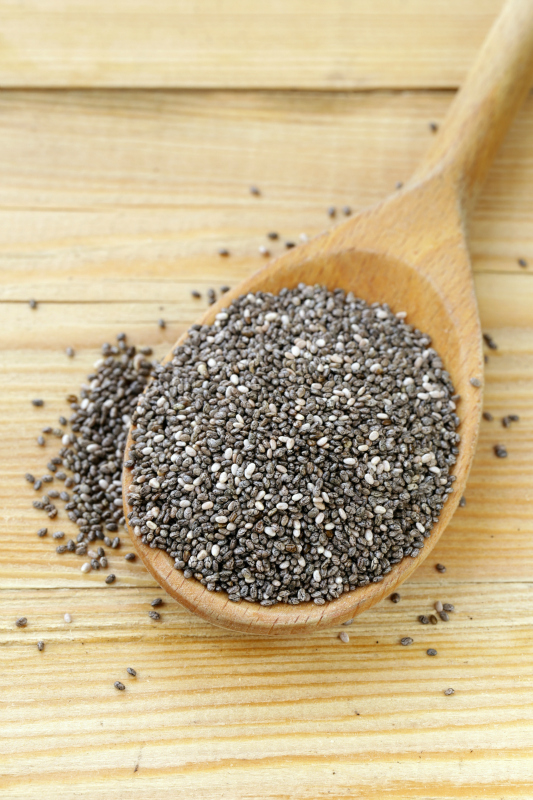 Chia Seed Smoothies
Kiwi Pineapple Chia Seed Smoothie (pictured)
Spinach Kiwi Chia Seed Smoothie
You Make Me a Better Person Smoothie
Berry Green Smoothie
Green Smoothie
Purple Monster Smoothie (pictured)
Strawbery Banana Chia Seed Smoothie
Gruener Smoothie Green Smoothie
Hot Chocolate Breakfast Smoothies
Grape Green Smoothie
Tropical Chia Smoothie (pictured)
Raspberry Grapefruit Smoothie (pictured)
Orange Raspberry Banana Chia Smoothie (pictured)
Mango Orange Smoothie
Banana Strawberry Chia Smoothie
Tropical Smoothie with Chia Seeds
Luscious Blueberry Cinnamon Smoothie
Blueberry Protien Shake
Almond No-Blender Smoothie
Tropical Chia Smoothie
Berry Yogurt Smoothie
Spinach Cocoa & Berry Smoothie (pictured)
Speckled Strawberry Smoothie
Green Power Smoothie
After you try out some of these recipes, check out these 6 ways to get more out of your smoothies!