This post may contain affiliate links. Please read my disclosure.
These are the best Christmas Treats Recipes for you and your kids to make this season.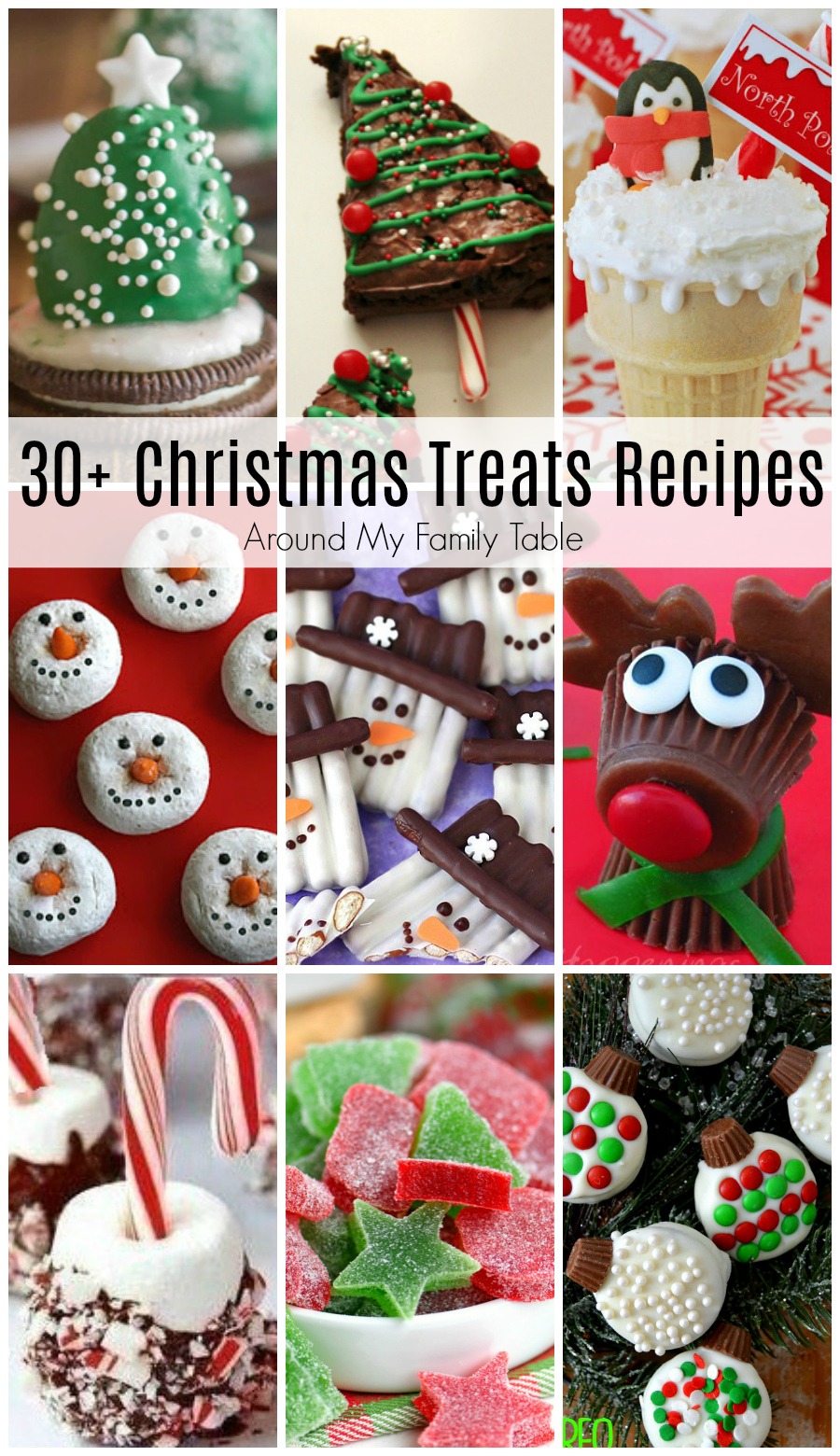 Best Christmas Treats to Make
Christmas is almost here. Eek! I can't believe how the time flies at the end of the year. Are you stressing out a smidgen (like me), or have you had all of your gifts wrapped since August? I may envy you just a little. To confess, I've been listening to Christmas music for weeks now, but I'm still trying to rein it all together as it gets closer and closer to the big day.
Christmas Treats Kids Can Make
One of our traditions is making Christmas treats together as a family. Once the kids are on winter break from school, they start to get cabin fever from being cooped up inside. I like getting them involved in a fun activity so they don't go to stir-crazy. This list of recipes is perfect to make with them. Of course, they would be great as simple gifts as well.
I really love this time of year because it means lots of yummy goodies that I can make to share with my friends and family. Christmas is a time for sharing and giving, and I like to give sweets. But, I want recipes that are just as easy to make as they are delicious. It can be difficult narrowing down all the options. Cookies, candy, or cupcakes? Chocolate or peppermint? Whether you have a big family, you are hosting a holiday party, or you just want to take a plate of treats to give to your neighbors, I've rounded up over 30 of the absolute best Christmas treat recipes for you to try.
Christmas Treats Recipes
What treats do you like to make this time of year?
Chocolate Covered Strawberry Christmas Trees
Christmas Reindeer Mini Donuts
Sweet Sleeping Christmas Mouse
Saltine Cracker English Toffee
Chocolate Pretzel Snowman Craft