This post may contain affiliate links. Please read my disclosure.
From slow cooker punch to Christmas morning mimosas, there are so many simple and delicious holiday drinks for everyone on your guest list. I hope you enjoy these delicious Holiday Drinks at your next party!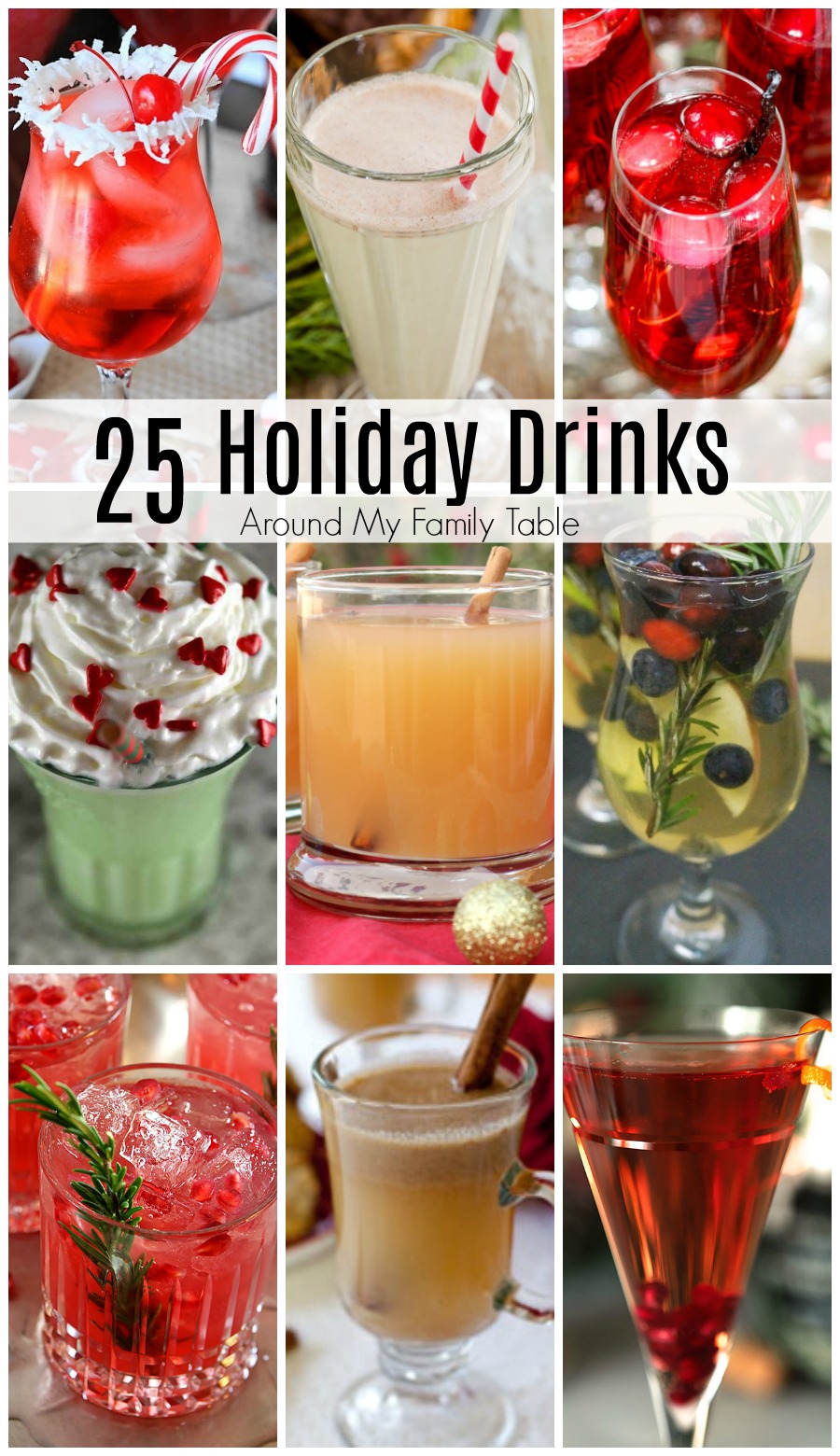 Drinks for a Holiday Party
Holiday parties are in full swing and we have a full calendar to prove it. I love this time of year! One reason is that we are able to connect with family and friends and share a little holiday cheer. Every year, we host a mostly-adult Christmas party at our house. Some people bring their kids who watch movies and play games, but most of the guests hire a babysitter to take the evening for much-needed adult fellowship. Everyone brings their favorite appetizer or dessert to share, and I provide all the supplies for making tons to yummy drinks. It's always a fun night filled with good friends smiling, laughing, eating, and drinking.
If you are hosting a party this year, then it is time to get your cupboards filled, your bar properly stocked, and few signature drinks all lined up for your event. If you plan ahead with any of the 25 holiday drinks, then you will be ahead of the game. None of these drinks are hard to make, and they all will add a festive layer to your party. And if you don't plan on hosting a party this year, this huge list of holiday drinks might just change your mind.
There are all sorts of drinks listed below. Whether you want to serve alcohol or not, there is something for you and your guests on this list! Enjoy!
Holiday Drinks
Sparkling Christmas Cosmo Cocktail
Sparkle Holiday Drinks For Kids
Peppermint White Russian Cocktail
White Cranberry Rosemary Holiday Sangria
Note: This post was originally written 12/9/13 as 60+ Holiday Drinks. Unfortunately over the years, the post lost all the links, so I had to recreate it this year. Hope you liked all the drinks! 12/10/18