Holiday parties are in full swing and we have a full calendar to prove it.  I love this time of year and being able to connect with family and friends and share a little holiday cheer.  If you are hosting a party this year, then it's time to get your cupboards and your bar properly stocked and few signature drinks all lined up for your event.  If you plan ahead with any of the 60+ holiday drinks then you will be ahead of the game.  None of them are hard and they all will add a festive layer to your party.
There are all sorts of drinks listed below, including a photo of every single one.  Whether you serve alcohol or not, there is something for you on this list!  Enjoy!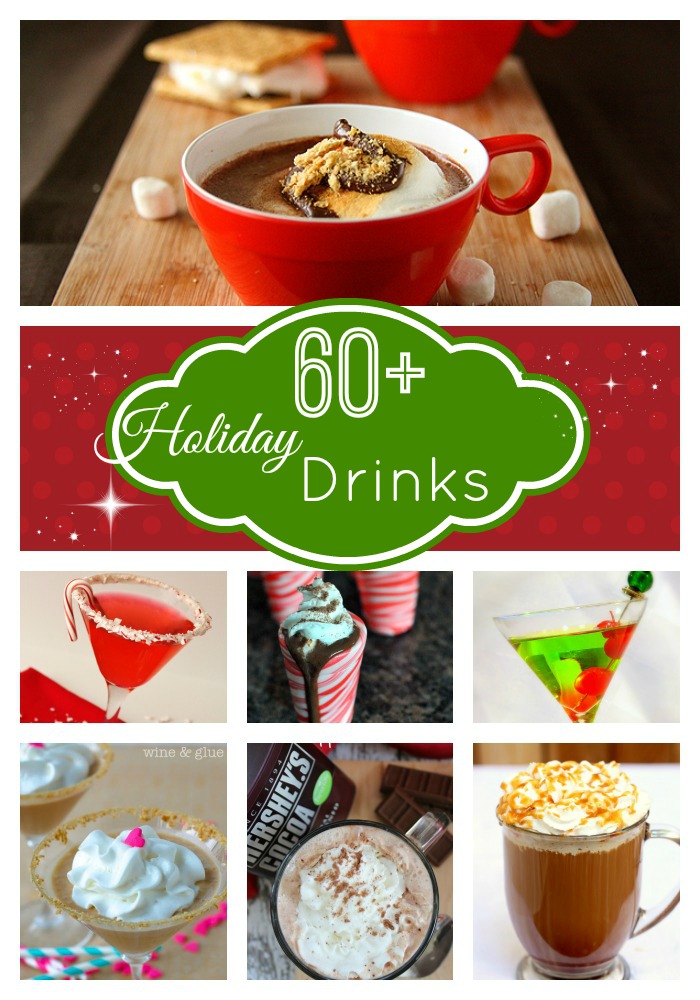 It may take a moment for the recipes to appear below.
If you want to pin a specific image, please click on it to visit the original source. If you'd like to pin this whole collection, feel free to pin the collage above!
Join the Club!
Get delicious recipes delivered straight to your inbox each week! Plus learn how to take back suppertime in your home.

And get started with my NEW Take Back Suppertime 5-Day Jump Start Guide.