This post may contain affiliate links. Please read my disclosure.

The best brown rice recipe is easy, yet delicious. It has its own flavor, so I like to keep it simple and depending on how fast I need supper on the table determines how I prepare it.

Brown rice is earthier than white rice, with a nuttier, slightly chewy taste. The hull and bran around the kernel are intact, unlike white rice. This leaves more nutrients like B vitamins, iron, dietary fiber, and essential fatty acids. It can be added to practically anything from an easy salad, to casseroles, or just plainly as a side.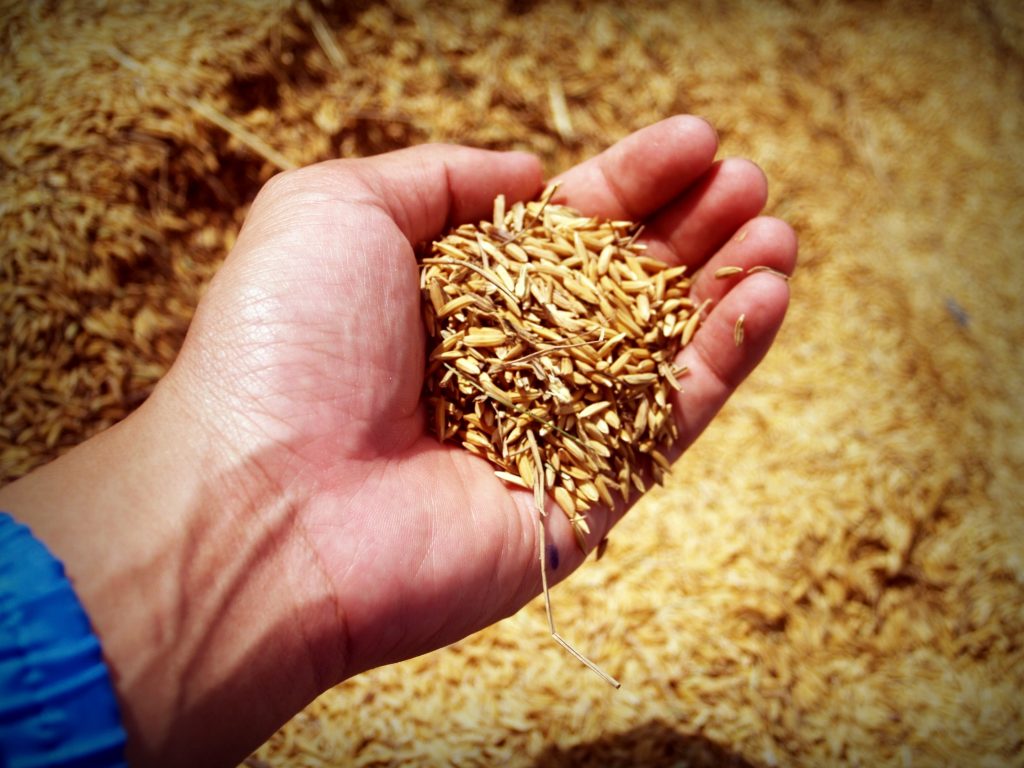 The Best Brown Rice Cooking Info
There are so many wonderful ways to cook rice. They all are easy and the end result is great. The best brown rice to water ratio is usually 1 cup of rice to 2 cups of water or other liquid. I prefer stock as it gives a wonderful flavor to the rice. I've used vegetable, beef, and chicken stock with great results.
How to Cook Brown Rice on Stove
Bring 2 cups water or stock to boil, and add 1 cup rinsed brown rice to pot. Stir and cover with a tight fitting lid, reducing heat to simmer. Simmer for 45 minutes, then turn off heat and let sit for 15 minutes without opening lid. Fluff with fork before serving.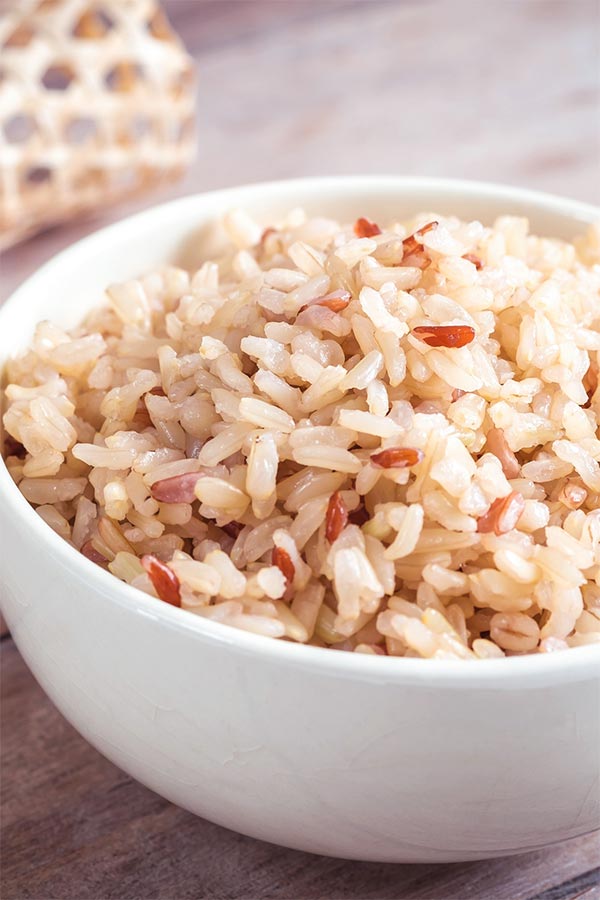 Pressure Cooker
Pressure cooking brown rice uses a different ratio of brown rice to water.
Rinse and drain 1 cup rice, and add 1 cups water or chicken broth to the pressure cooker pot and stir. Secure the lid and turn pressure release knob to a sealed position. Cook at high pressure for 22 minutes When cooking is complete, natural release for 10 minutes and then release any remaining pressure. Fluff the rice with a fork and serve.
For Instant Pot, add 1 cup water or stock to 1 cup rice, set on high pressure for 15 minutes and allow 5 minutes before releasing the remaining pressure. This should give a slightly chewy but fully cooked texture. For softer texture, natural pressure release for 10 minutes.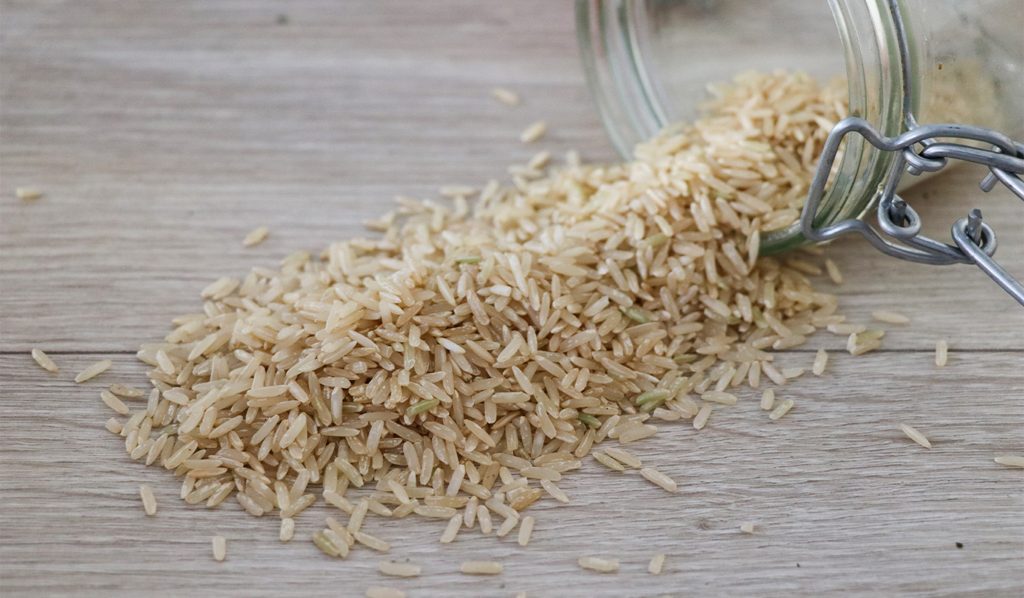 Slow Cooker
Spray or grease inside or slow cooker with butter or cooking spray. Rinse 1 cup brown rice and drain. Add rice to slow cooker and scant 3 cups water. Cook on low 2.5 – 3 hours until water is absorbed, and the grains are tender. Fluff with a fork, then serve.
How to Cook Brown Rice in a Rice Cooker
Rinse 1 cup of brown rice with water. Place in rice cooker and add 2 cups of water or stock. Start the rice cooker according to owners manual. Rice cookers typically run automatically and will switch to the keep warm mode when done The time it takes depends on the machine. My machine takes about 45 minutes, but I've read some take as little as 25 minutes and some that take over an hour.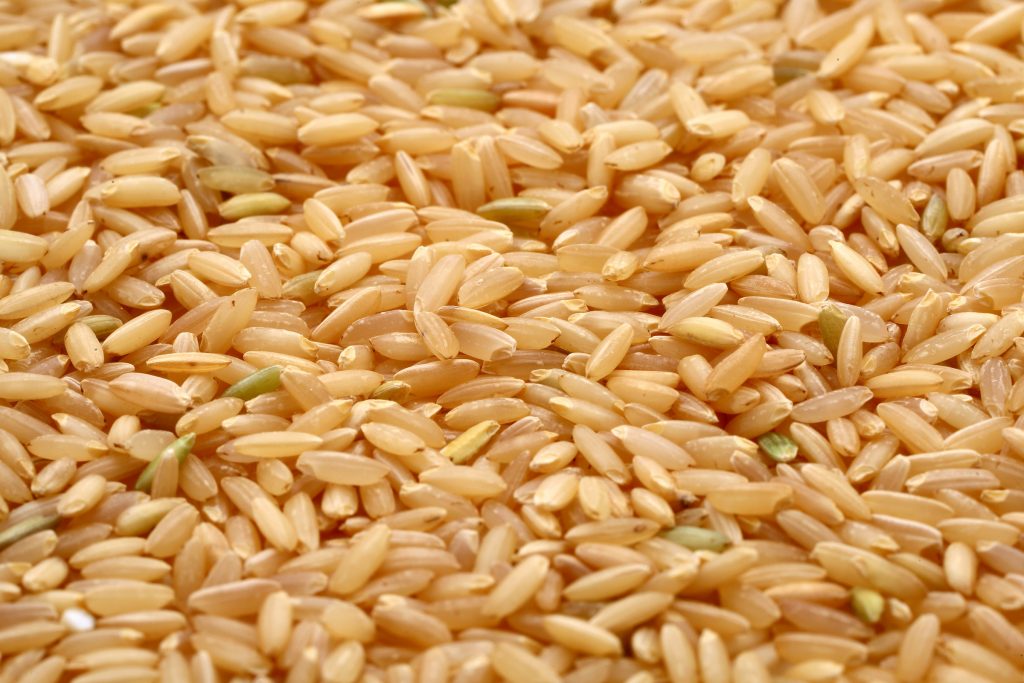 How long does rice take to cook?
It really depends on the type and the method of cooking. Typical stove top brown rice takes about 45 minutes, so it's good to get your rice started before you start the rest of your meal.
Is brown rice healthier than white rice?
The difference between white rice and brown rice is that the bran and germ are still intact on brown rice. These outer layers contain most of the vitamins and minerals, but unfortunately, those layers are removed when manufacturers make white rice. This makes brown rice a healthier choice.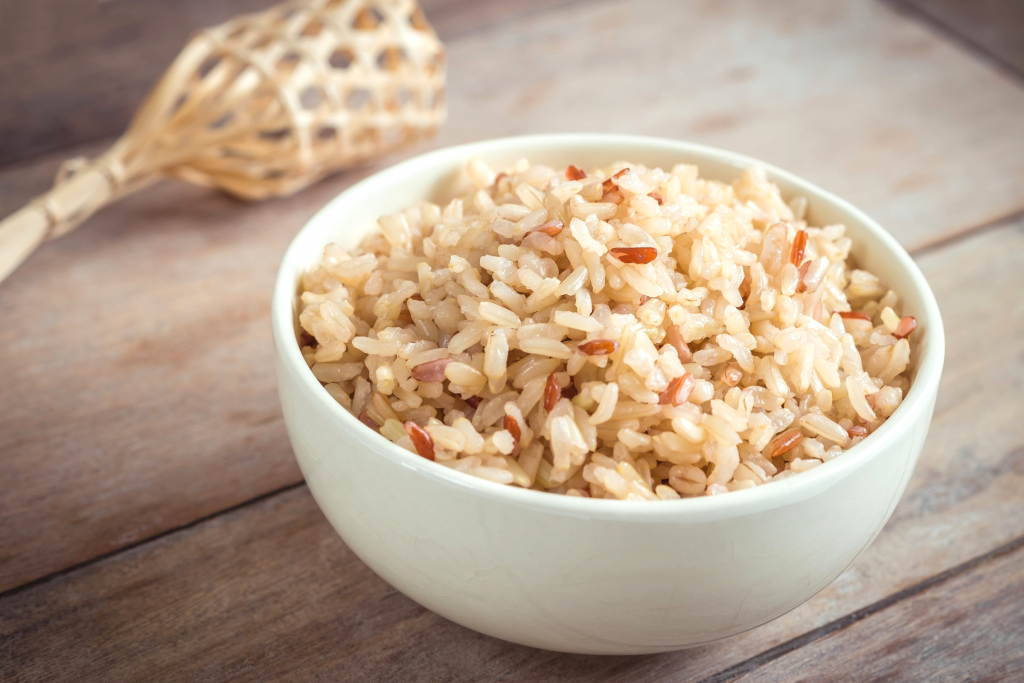 Check out these delicious recipes:
I'll be sharing tons of How to Cook guides, so I hope you'll pop over and see if there are any others that interest you. Also, you can follow along on:
Facebook | Twitter | Pinterest | Instagram
Pin this recipe to your favorite Pinterest board: