Green smoothies are all the rage these days, but even more popular is the use of chia seeds in smoothies, cooking, baking, and even as an egg replacer.  Chia seed health benefits include one of the richest plant-based sources of Omega-3 fatty acids, excellent source of fiber, rich in antioxidants, helps you feel fuller longer, gluten free, works as an egg replacer, helps regulate insulin levels, can be digested whole (unlike flaxseed), one serving has 18% RDA of daily calcium, good source of protein, and many more!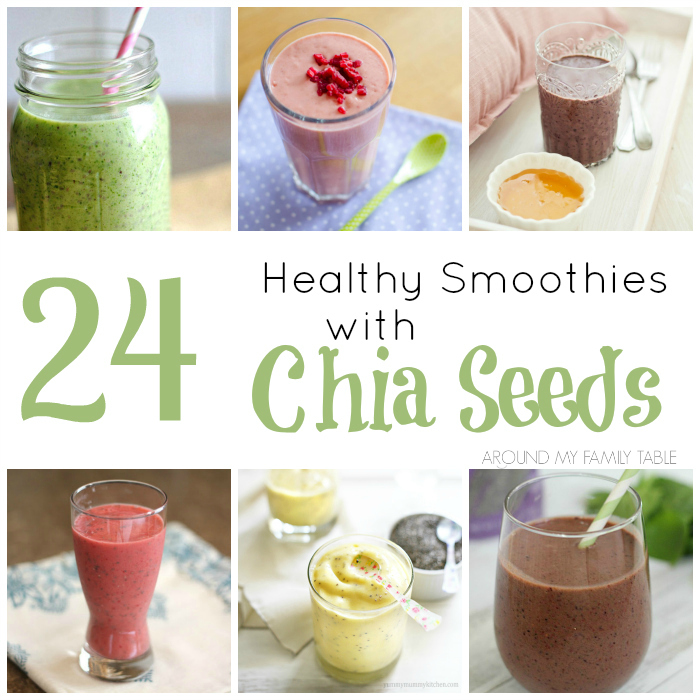 Adding Chia Seeds to your green smoothies just makes your smoothie that much better. It doesn't change the flavor, but adds so much nutrition that it's almost a no-brainer. Pick up a bag at Whole Foods, buy some in bulk on Amazon, or start with a tiny bag from your grocery store if you can find it.
Check out some of these awesome recipes that all include chia seeds.  There is such a variety that I'm sure there is something that you will like.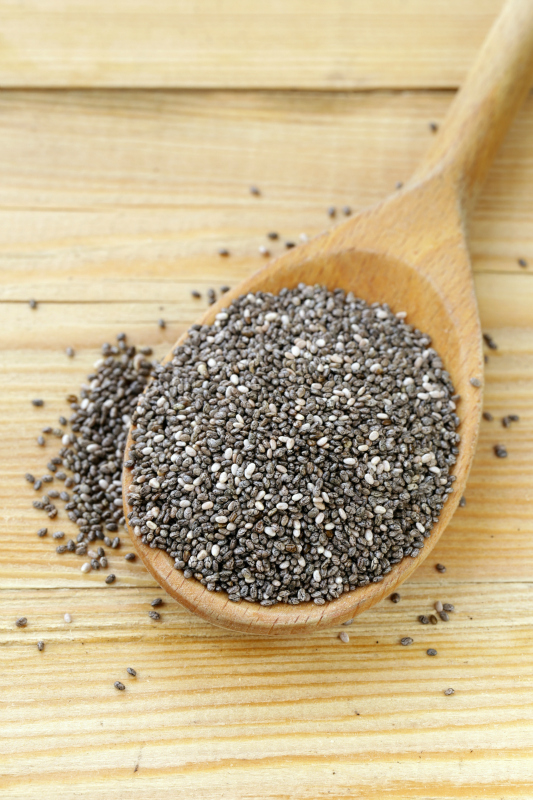 Chia Seed Smoothies
Kiwi Pineapple Chia Seed Smoothie (pictured)
Spinach Kiwi Chia Seed Smoothie
You Make Me a Better Person Smoothie
Berry Green Smoothie
Green Smoothie 
Purple Monster Smoothie (pictured)
Strawbery Banana Chia Seed Smoothie
Gruener Smoothie Green Smoothie
Hot Chocolate Breakfast Smoothies
Grape Green Smoothie
Tropical Chia Smoothie (pictured)
Raspberry Grapefruit Smoothie (pictured)
Orange Raspberry Banana Chia Smoothie (pictured)
Mango Orange Smoothie 
Banana Strawberry Chia Smoothie
Tropical Smoothie with Chia Seeds
Luscious Blueberry Cinnamon Smoothie
Blueberry Protien Shake
Almond No-Blender Smoothie
Tropical Chia Smoothie
Berry Yogurt Smoothie
Spinach Cocoa & Berry Smoothie (pictured)
Speckled Strawberry Smoothie
Green Power Smoothie
After you try out some of these recipes, check out these 6 ways to get more out of your smoothies!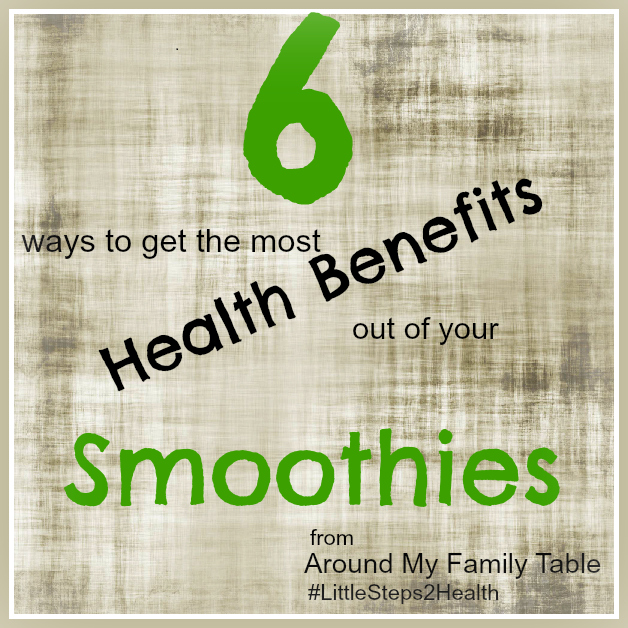 What do you do to stay healthy?  What works to keep you accountable and motivated?
I shared recently, that I've been partnering with Weight Watchers to bring you ideas to make changes to your diet and lifestyle.
As a part of the new Weight Watchers SmartPoints system, they are placing a greater importance on stuff that fulfills our emotional well-being as we work toward our individual goals of being happy and healthy. Since social media and running a website never stops, I'm always looking for easy and quick meal options that aren't fast food or leftovers.  That's why I love making smoothies.  Start your day off right with a delicious smoothie.  You can easily add your ingredients into the the new SmartPoints system on the Weight Watchers website to make sure you are staying on track.  And then add in your FitBreak (iOS only) exercises to keep you moving all day long.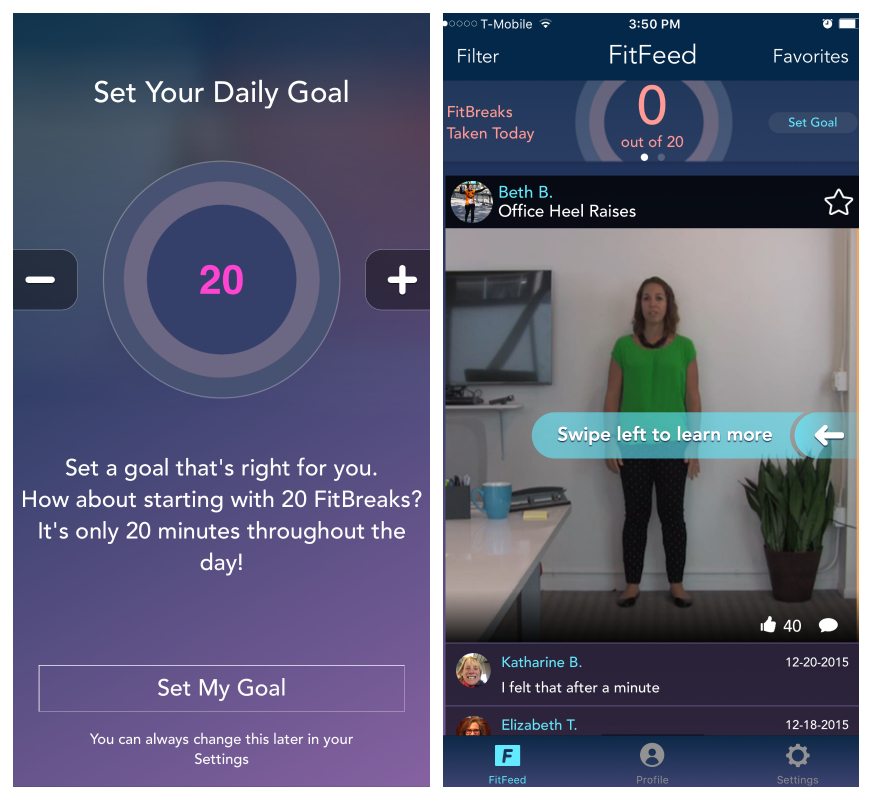 Check out Weight Watchers new approach and learn about their biggest change in 50 years.
Disclaimer: This post was created as part of a relationship in which I was sponsored by Weight Watchers to share my experiences. Though I was compensated for my time and commitment, all views, positive and negative, are my own. Their new program Beyond the Scale, a holistic approach with more ways than ever for you to personalize your program, define your success and guide you on your road to healthier living. #WWsponsored
Other Recipes You Might Enjoy....