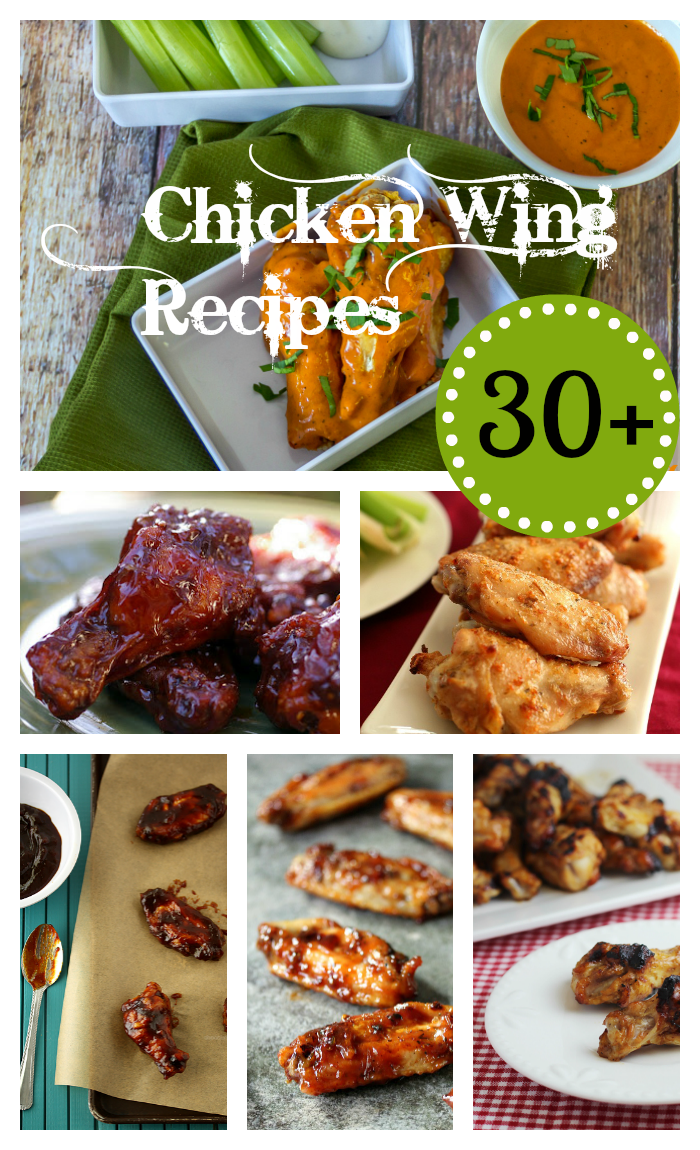 There is something to be said for really good chicken wings. Eating a plate usually takes me back to my college days. Chicken wings were a perfect (and cheap) food. Heck, with a side of carrots, celery, and dressing you practically had balanced meal! There was a dive bar next to campus where we could catch a game on a TV screen that was much bigger than the 13″ in the dorms. I really didn't care about the game (like ever). Sometimes they would have karaoke afterwards and that was more entertaining: watching my friends make total fools of themselves. Plus, hanging out with friends was a good excuse to get a break away from the books.
Now that we have a nice big screen of our own, I like to host game day parties at home. I don't give a hoot about who is playing normally, but I do love entertaining and trying out different style wings: from sweet and tangy, to fiery hot. My family seriously loves wings! Hubbyman is happy to dig in and help try out recipes, and this roundup of 30+ chicken wing recipes is a perfect way to kickstart your own game day festivities!
You can also check out my football cupcakes if you need a sweet fix after all those wings!



Join my Weekly Newsletter
And get my Free Slow Cooker Resource Guide! It's full of recipes with 5 or fewer ingredients plus plenty of slow cooker tips!

Plus, you'll get access to my free EXCLUSIVE downloads & printables for newsletter subscribers.