This post may contain affiliate links. Please read my disclosure.
You can have delicious, crispy chicken wings at home! I'm sharing my favorite 30 Best Chicken Wing Recipes so that you can cook at home and save some money too.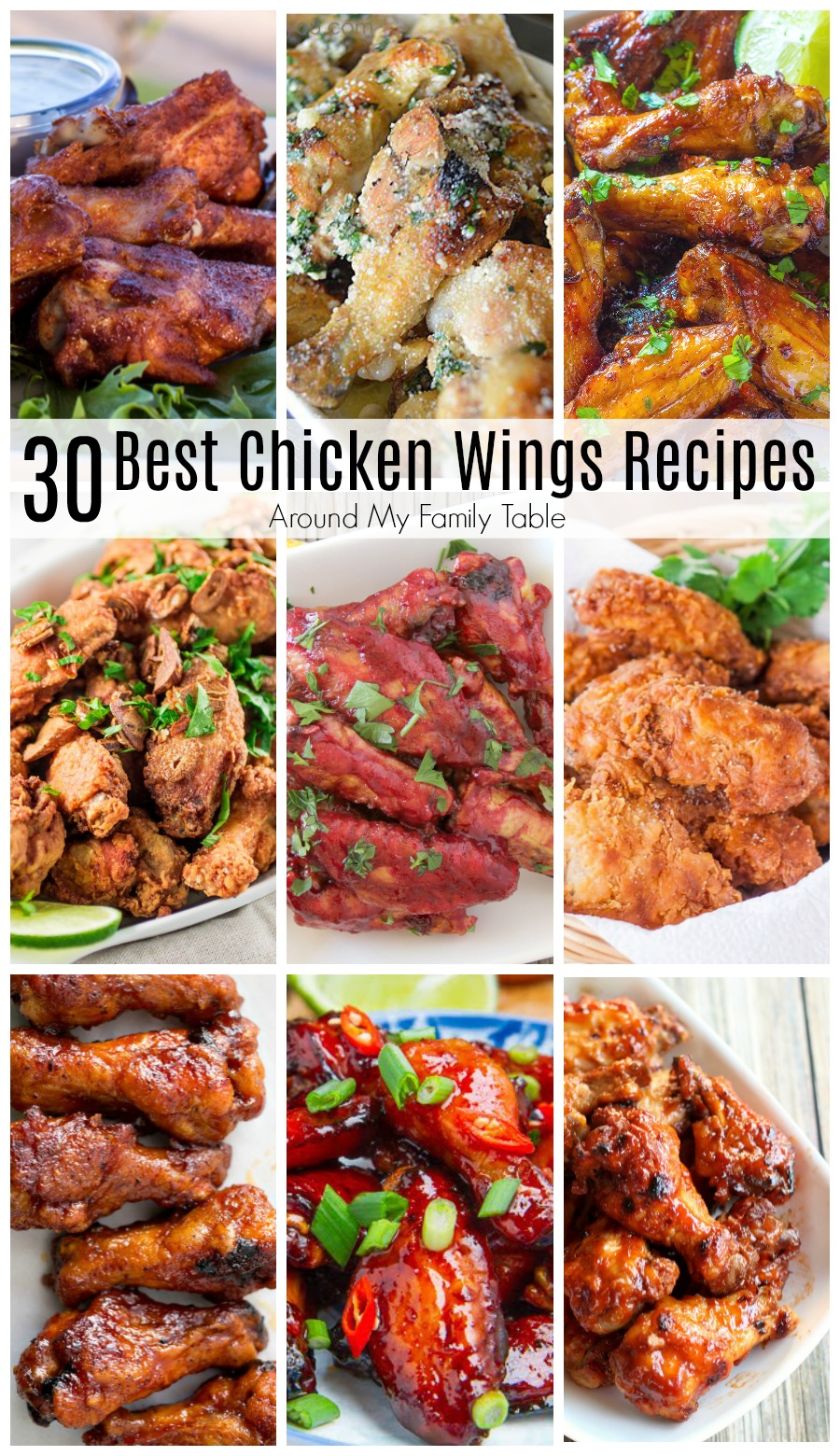 Delicious Chicken Wings
Every Wednesday night, my kids attend our church's youth group. I can usually be found volunteering to teach in one of the classes or in the nursery. Sometimes, I join with other parents for a little fellowship or an adult Bible study. One night was different though. My husband and I used the evening for a much-needed date night. We dropped our children off with some friends at the church and drove to a tiny restaurant, simply called "The Tavern." We didn't have much time, so we just asked for the evening's special.
The waitress brought out a huge plate of chicken wings with both barbeque and a fiery hot version. They were plated next to celery sticks and carrots with a couple different sauces. They were delicious and Hubbyman mentioned that we should eat them more often. I agreed.
A few weeks later, my kids were going out to dinner with their grandparents, so I wanted to cook something fun for the two of us to share. I made a big plate of appetizers, with cheesy bacon bites, potato skins, and some hot chicken wings. Since then, chicken wings have become a regular part of our date nights. I wouldn't have it any other way.
Of course, we can't only eat them on date night since our kids and our friends like them too. I've made a habit of cooking chicken wings when I host game day parties. I don't give a hoot about who is playing normally, but I do love entertaining and feeding my friends and family delicious food.
This roundup of 30+ chicken wing recipes is a perfect way to kickstart your own game day festivities or even a fun, relaxed date night! And if you are worried about perfecting your chicken wings to restaurant quality, check out my tips on Crispy Baked Wings…for reals!
30 Best Chicken Wing Recipes
Margarita Lime Baked Chicken Wings
Copycat Spicy Garlic Chicken Wing Sauce
Sweet and Spicy Sriracha Baked Chicken Wings
Dry Rub Fall Off The Bone Chicken Wings
Oven Baked Garlic Parmesan Wings
Sticky Crispy Asian Chicken Wings
Bourbon Maple Glazed Chicken Wings
Chipotle Dry Rub Smoked Chicken Wings
Maple Mustard Grilled Chicken Wings
Slow Cooker Apricot BBQ Chicken Wings
Jalapeno Lime Chicken Wings with Paleo Ranch Dressing
Baked Curry Chicken Wings
Chili Garlic Ginger Honey Wings
Vietnamese Style Spicy Caramel Chicken
Caribbean Sweet Sticky Hot Wings
Sticky Ginger Teriyaki Chicken Nibbles
Crispy Baked Salt and Pepper Chicken Wings
You can also check out my football cupcakes if you need a sweet fix after all those wings!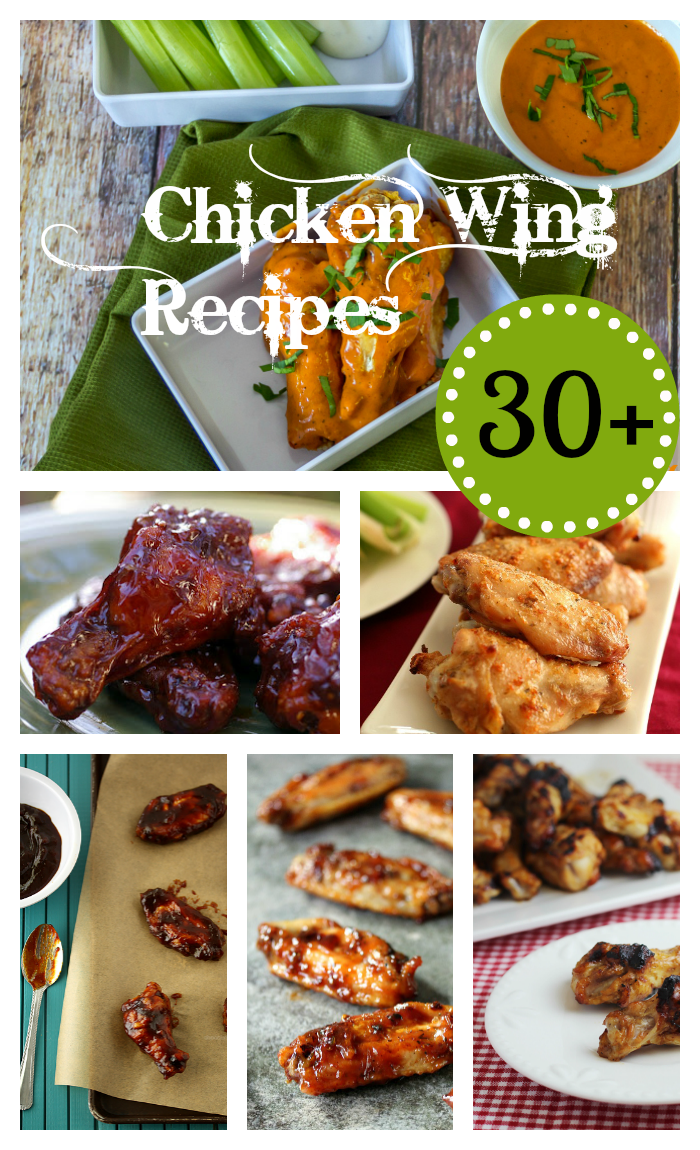 originally published: 1/20/14 updated: 1/28/19