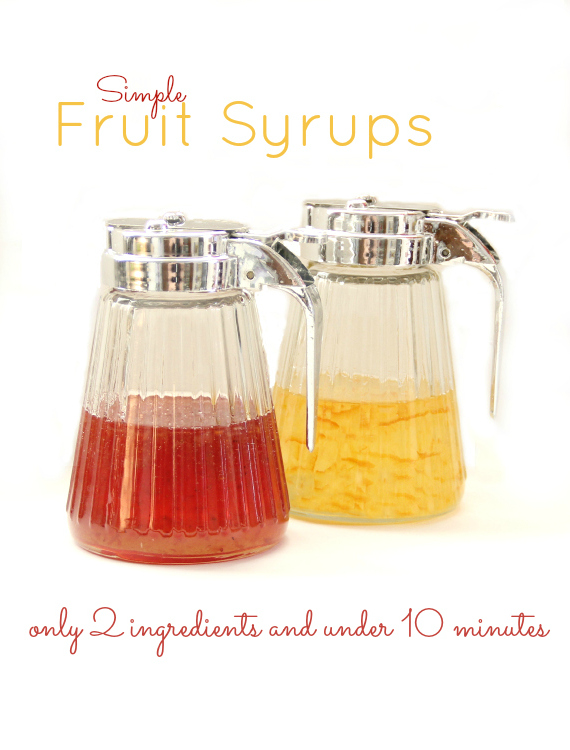 One of the best parts about eating out for breakfast at a pancake place are all the flavored fruit syrups! But what I hate are all the chemicals that fill those syrups…from dyes to fake flavoring…I hate it and I prefer that the kids don't eat it. So when I was asked to pick a recipe off the Karo Syrup site, make it, and share with y'all, I scoured the site but decided that these DIY Homemade Fruit Syrups would be super fun.
Whether you're a pro or a newbie in the kitchen, these syrups are the easiest thing to make. Plus, having a selection of homemade syrups for breakfast will get you cheers and appaulase from everyone.  Promise!
I love cooking and baking from scratch…it shows my family that I care about them, about their health, and that I'm willing to take time out of my busy day for them. Every Sunday, we have a huge pancake breakfast with bacon and OJ. I started adding in this homemade syrup and now the family begs for pancakes every day!
Every Thanksgiving, I stock up on corn syrup and I'm brand loyal to Karo for my pecan pies. I always have been…it's the brand my mom and granny used, so why wouldn't I (it's been around for over 100 years and has 0g of high fructose corn syrup). Plus, I love it! This is a great recipe to use up that last bit in the bottle after the holidays…or what the heck…just buy a giant bottle and make a different flavor every week!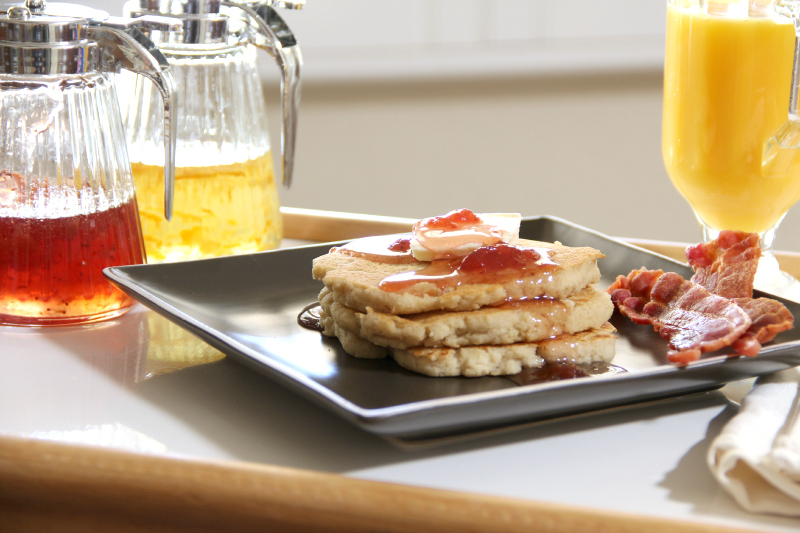 Find out more about Karo Syrup on Facebook and KaroSyrup.com
My other recipes in this series:
Homemade Chocolate Peanut Candy Bars
Gluten Free Grilled Pizzas
Gluten Free Bacon-Herb Foccacia Bread
DIY Homemade Fruit Syrups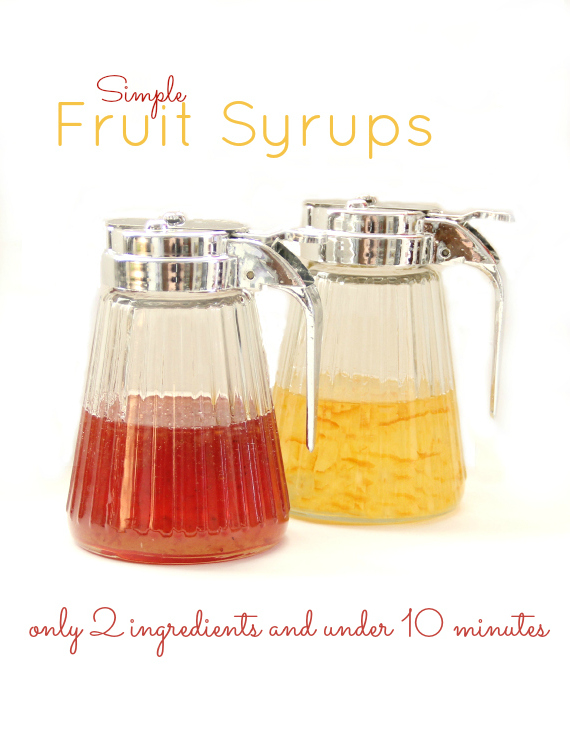 1 cup Karo® Light Corn Syrup
1/2 cup jam OR preserves OR frozen fruit
Mix corn syrup with jam, preserves or frozen fruit in a small sauce pan.
If using JAM or PRESERVES: Heat on medium heat until well blended and hot; do NOT boil.
If using FROZEN FRUIT: Heat on medium heat until well blended; simmer 2 to 3 minutes, until fruit is tender.
Note:
Flavored syrups make delectable toppings for pancakes, waffles, French toast, crepes, ice cream or cake. Ideas for flavors include raspberry, orange, blueberry, peach and more!
7.8.1.2
165
https://www.aroundmyfamilytable.com/diy-homemade-fruit-syrups/
Recipe Source: Karo Syrup
Disclaimer: I participated in a campaign on behalf of Mom Central Consulting for ACH Food Companies Inc. I received a promotional item as a thank-you for participating.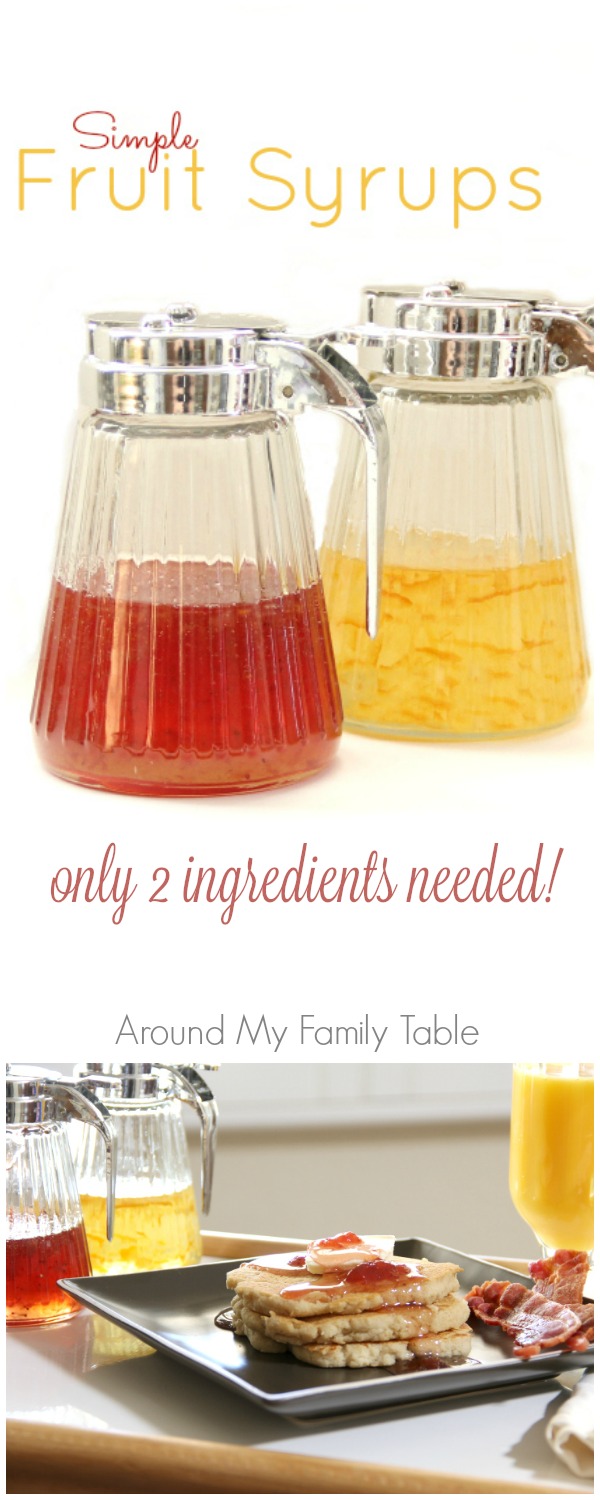 Join the Club!
Get delicious recipes delivered straight to your inbox each week! Plus learn how to take back suppertime in your home.

And get started with my NEW Take Back Suppertime 5-Day Jump Start Guide.