This post may contain affiliate links. Please read my disclosure.
These Guiltless Beef Chimichangas are baked, not fried and topped with tons of fresh veggies. I also used my favorite gluten free flour tortillas and couldn't be more happy with the results.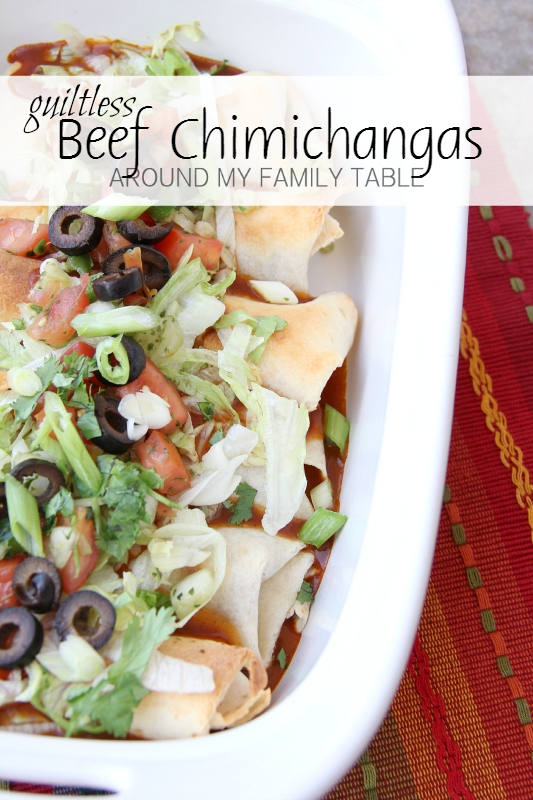 I used to make these baked chimichangas all the time until I had to eliminate wheat and dairy. (Of course, if you can have regular tortillas, go for it.) However, for years, there just wasn't a good gluten free flour tortilla on the market. Then about 6 months ago I stumbled upon Mission gluten free flour tortillas in the market and fell in love! Yes, love!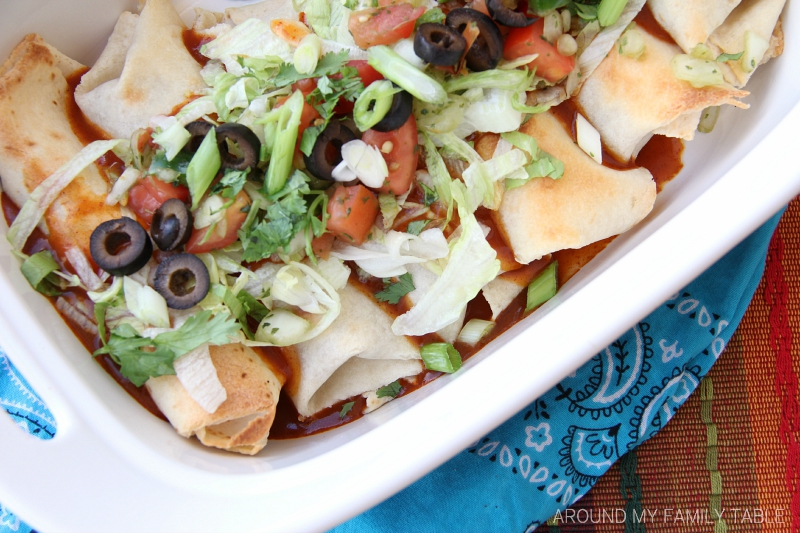 I totally stole this idea from my sister, so I can't take all the credit. Although she didn't give me her recipe, I think these turned out great. These chimichangas are guiltless because they skip the oil bath and opt for a quick roll in the oven. My guess is that you won't even miss the frying and all the clean up that goes with it. I make these on the days I have a few extra minutes to spend in the kitchen because I just love chopping up all those toppings and making a fresh pico de gallo to go on top.
I don't always make my taco seasoning and enchilada sauce from scratch, but when I do…boy does everyone go crazy!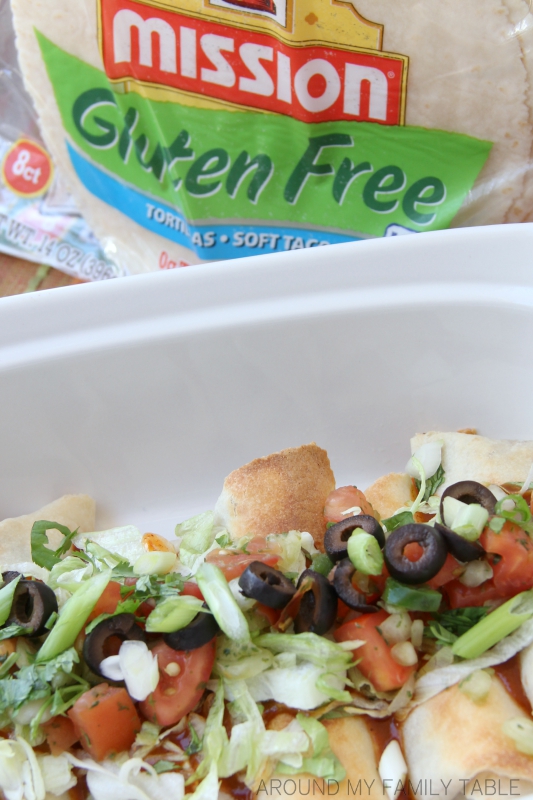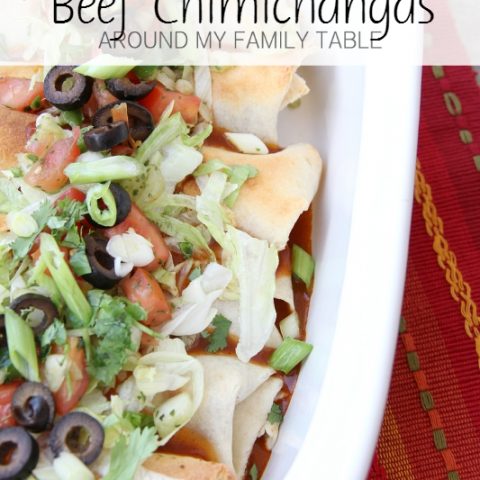 Guiltless Beef Chimichangas
Ingredients
8 gluten free Mission Flour Tortillas
1 lb ground beef
2 tbls taco seasoning
3/4 cup water (or amount listed on your seasoning packet)
2 cups Spanish Rice
nonstick cooking spray
enchilada sauce, pico de gallo, black olives, lettuce (opt)
Instructions
Preheat oven to 375F. Brown ground beef in a large pan over medium-high heat. Drain grease from beef. Add in taco seasoning and water. Bring to a boil and then reduce heat and let simmer for about 5 minutes.
Spray an 9x13 casserole dish with nonstick cooking spray. Inside each tortilla place about 1/3 cup of meat and 1/4 cup of rice. Fold in both ends of tortilla and then roll up like a burrito. Place seem side down into pan. Spray tops of chimis with nonstick cooking spray. Place dish in the oven and bake for 15 minutes. Then finish off under the broiler for about 3 minutes (watch closely so they don't burn).
Remove from oven and add a little enchilada sauce and cheese. Top cooling chimichangas with enchilada sauce, shredded lettuce, pico de gallo, and black olives.
**Feel free to use other ingredients: shredded beef[/url], shredded chicken, refried beans, [url href=http://www.aroundmyfamilytable.com/the-guacamole-that-changed-my-life/ target=_blank]guacamole, or cheese, etc.**
Never worry about dinner again....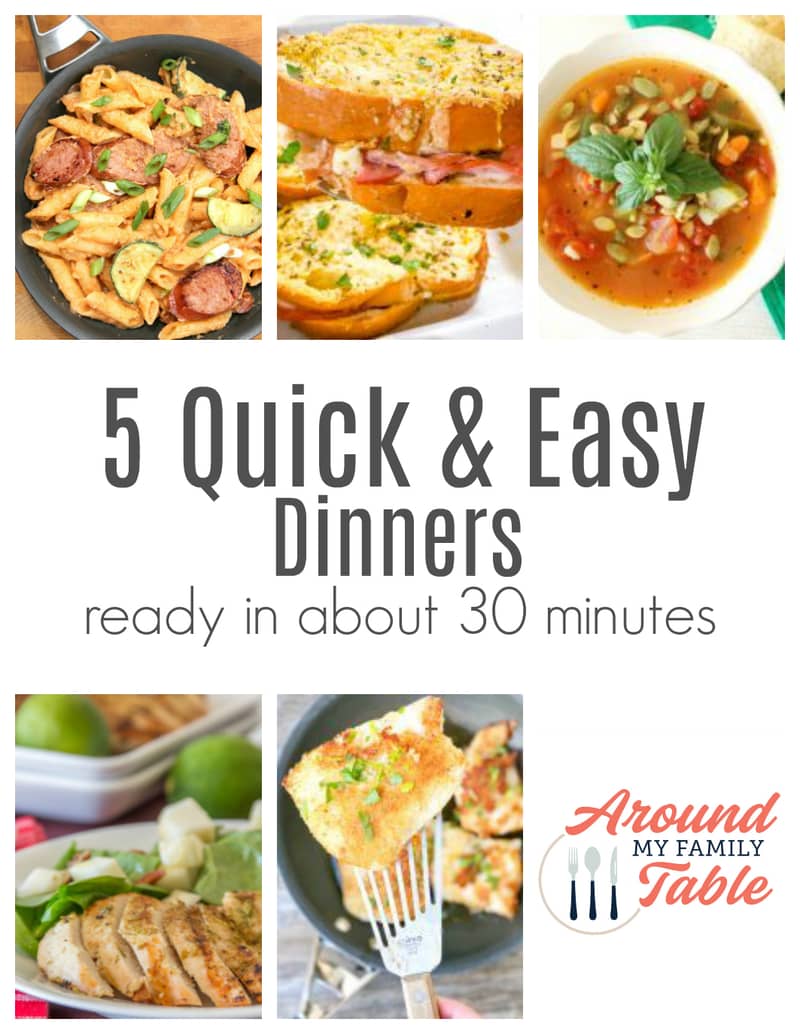 Subscribe to get my 5 favorite Quick & Easy dinner recipes and FREE weekly meal plans