The holiday season is almost here and the holidays mean gifts and entertaining for many people.  One of my favorite treats to make during the holiday season is homemade fudge.  I don't recall the first time I made homemade fudge.  I believe I was still a teenager.  Since then, I regularly give my homemade fudge as a gift almost every year.  For several years, I had a table at our local holiday bazaar where I sold my homemade fudge and crafts.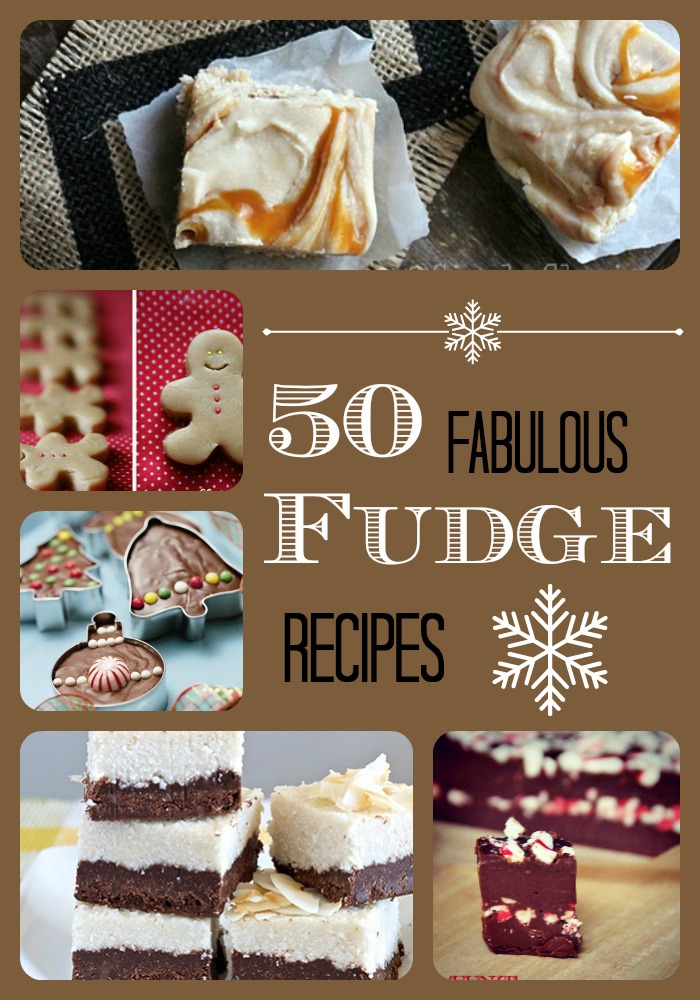 There are many different types of fudge to enjoy.  If you have only tried the traditional chocolate fudge, I highly recommend that you experiment with a few different flavors this year. Here are fifty fabulous fudge recipes from around the web for you to try this holiday season.
50 Fabulous Fudge Recipes
Now that I've shared a few fabulous fudge recipes with you, which one will you be making this holiday? Will you share or will you keep it for yourself?
*************
Join the newsletter
Get Delicious & Seasonal Recipes in your INBOX every week.