This post may contain affiliate links. Please read my disclosure.
Happy National Ice Cream Day! To celebrate, I dug out my ice cream maker and made some tasty vegan ice cream. Homemade ice cream is so easy and just because you can't have dairy due to an allergy, intolerance, life choice, or whatever doesn't mean you can't have a wonderful bowl of ice cream. So dig out your ice cream maker and check out these 40+ Luscious Vegan Ice Cream Recipes.
So whether you want soy milk recipes, coconut milk recipes, almond milk recipes, or rice milk recipes…I've got you covered with the best diary free ice cream recipes including: soy ice cream, coconut ice cream, almond ice cream, and rice milk ice cream. Enjoy!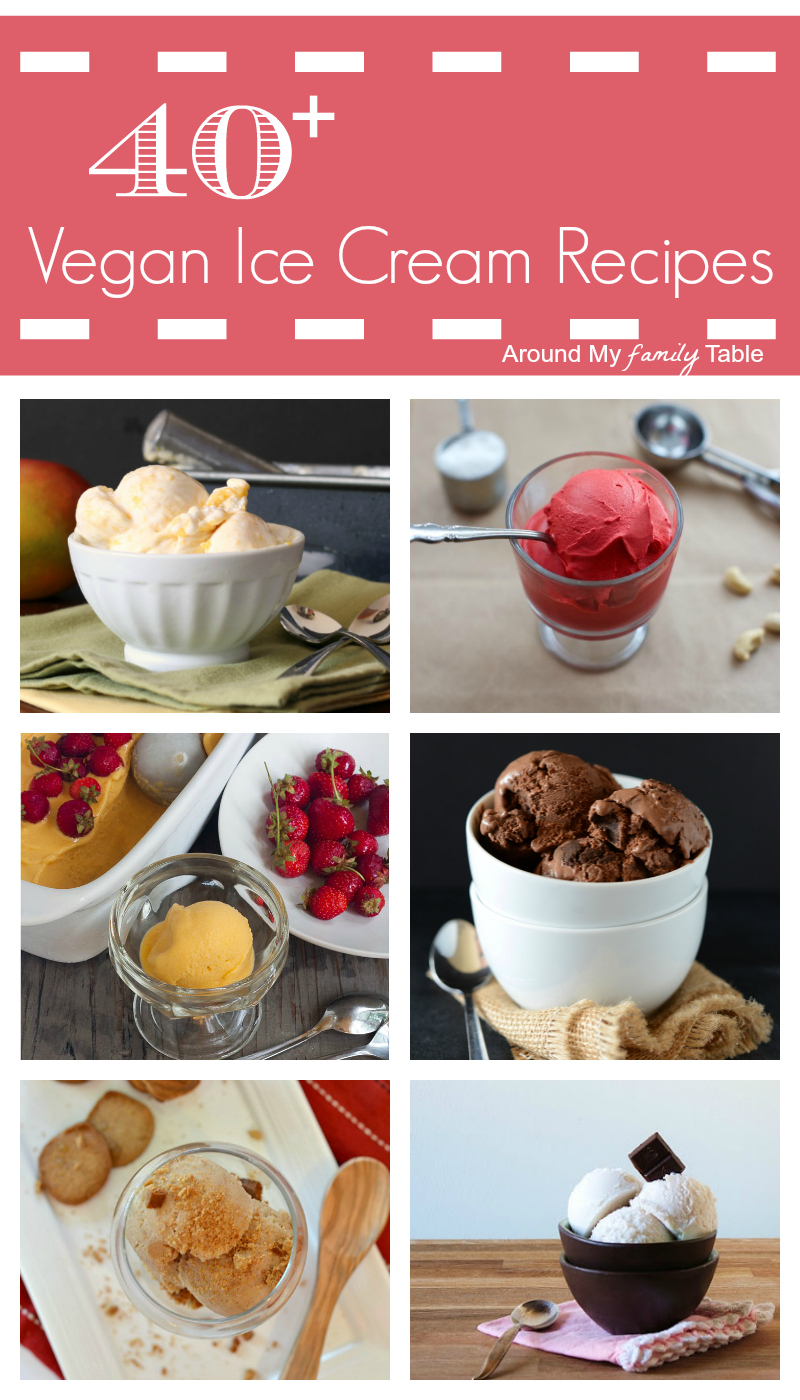 Traditional Flavors
Chocolate Soy Ice Cream
Vanilla Ice Cream (pictured)
Coffee Ice Cream
Fresh Strawberry Ice Cream
Mint Chocolate Chip Ice Cream
Amazing Vanilla Ice Cream
Fruity Flavors
Mango Cheesecake Ice Cream (pictured)
Mango Coconut Ice Cream
Roasted Apricot Ice Cream (pictured)
Pina Banana Soft Serve Ice Cream
Lemon Lime Ice Cream
Grilled Mango Chipotle Ice Cream
Cherry Mint Ice Cream
Cherry Chunk Ice Cream
Coconut Lime Ice Cream
Coconut Ice Cream
Blackberry Cheesecake Ice Cream
Raspberry Ice Cream
Banana Split Ice Cream
Banana Fudge Swirl 
Banana Ice Cream
Other Great Flavors
Chocolate Peanut Butter Ice Cream
GF Cake Batter Ice Cream
Brownie Chocolate Ice Cream (pictured)
Chocolate Peanut Butter Ice Cream 2
Chocolate Chip Cookie Dough Ice Cream
Healthy Oatmeal Raisin Cookie Dough Ice Cream
Red Velvet Ice Cream (pictured)
Chocolate Chip Peanut Butter Ice Cream
Nutella Ice Cream
Almond Caramel Ice Cream
Salted Caramel Pretzel Ice Cream
Rhubarb Ice Cream
Chai Coconut Ice Cream
Sugar Free Almond Ice Cream
Speculoos Ice Cream (pictured)
Pistachio Avocado Ice Cream
Ginger Maple Miso Ice Cream
Lemongrass Ice Cream
Coconut Chai Ice Cream 2 
Fun Treats
Healthy Banana Splits
Vegan Drumsticks
**Don't need a vegan ice cream recipe…check out these 15 traditional ice cream recipes.**
Here are couple of my favorite Ice Cream Tools. An ice cream maker, the best ice cream scooper, and my all time favorite book about ice cream! You can find them all on Amazon! Click the picture to find out more!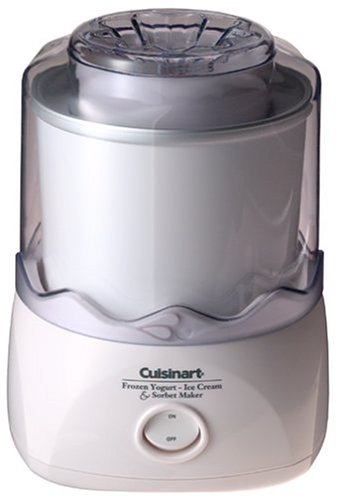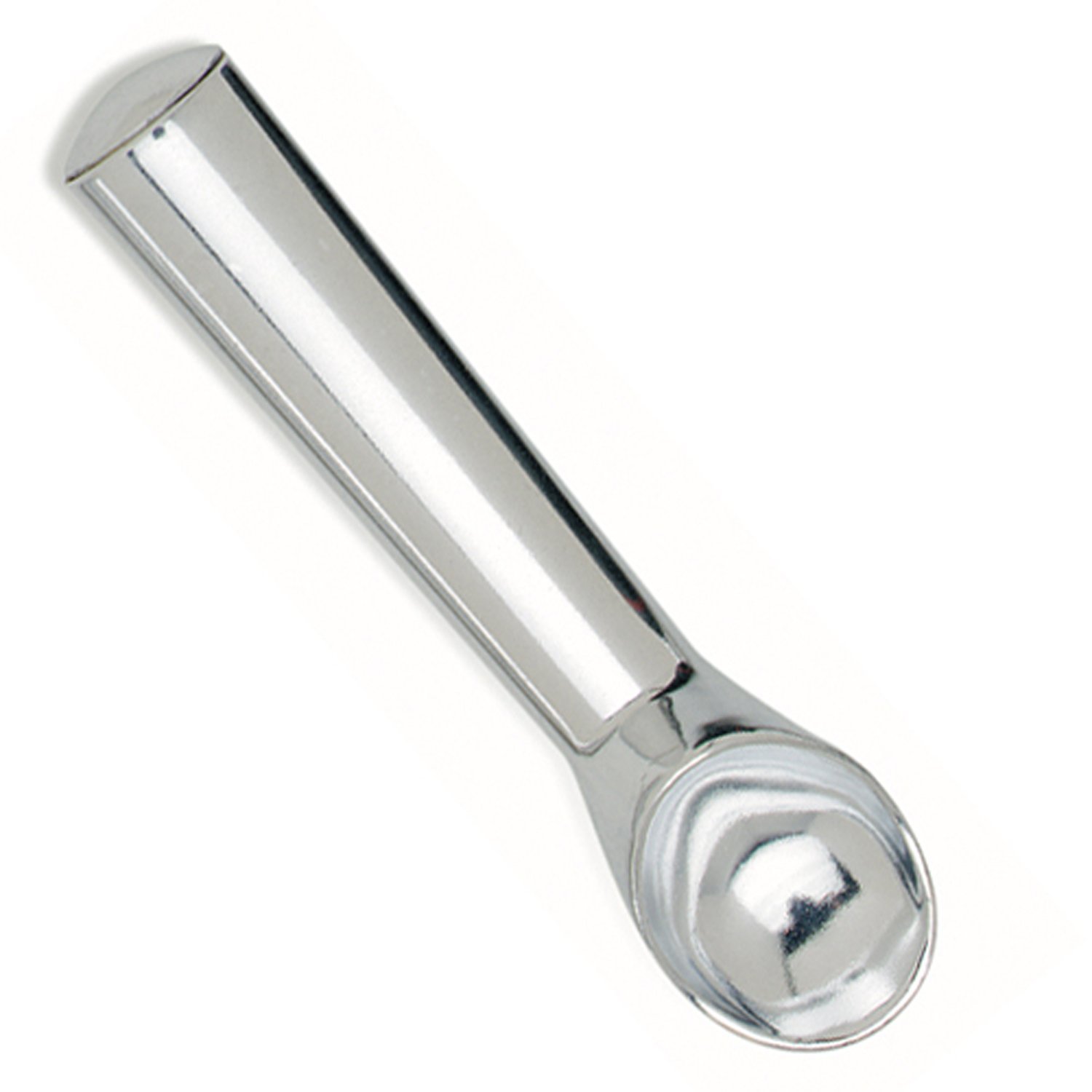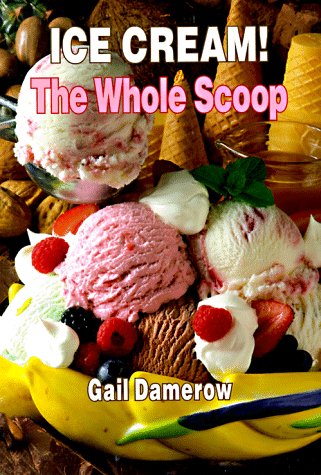 Join the Club!
Get delicious recipes delivered straight to your inbox each week! Plus learn how to take back suppertime in your home.

And get started with my NEW Take Back Suppertime 5-Day Jump Start Guide.