This post may contain affiliate links. Please read my disclosure.
My family and I were excited to test out the nonstick abilities of several Faberware pieces. I love that you can use less oil to cook in and still get great results. Plus, no scrubbing out pans after your done. Given how much I love my griddle and other Farberware with Teflon® nonstick coating, I was not surprised at how well they held up. Even after using metal utensils and running them through the dishwasher, they looked brand new! My kids love their eggs scrambled with cheese, so they were happy to oblige to our review test. The pan cleaned up really well and I was happy to not have messy dishes to clean!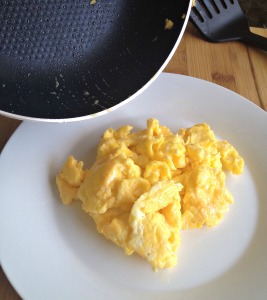 No matter how you choose to cook your eggs, cookware with Teflon® nonstick coatings will ensure even cooking and delivery of eggs — wholly and gracefully — from pan to plate. Whether you like your eggs scrambled with cheese like my kids, sunny side up, or one of the 75 breakfast recipes with eggs below! And check out the Egg Pinterest board I curated for Teflon last year….lots more amazing egg dishes.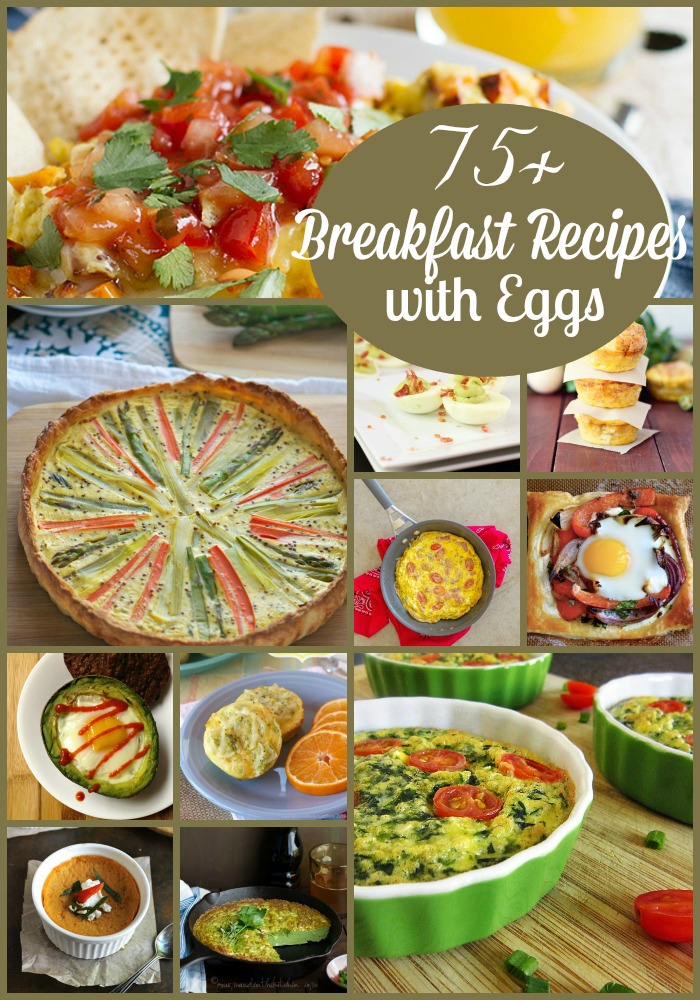 Healthy Breakfast Eggs
Baked Eggs and Green Chiles in Avocado
Zucchini and Green Chile Quiche
Roasted Red Pepper Egg Custard 
Scrambled Egg Breakfast Crepes
Frittata with Ham and Asparagus
Red Pepper and Baked Egg Galettes
Poached Egg and Avocado on Sourdough with Jarlsberg Cheese
Huevos Rancheros with Smoky Spicy Guacamole and Grain-Free Tortillas
Roasted Beet and Micro Kale Frittata
Breakfast Pizza
Ricotta Herb Frittata with Feta
Deviled Egg Recipes
Fresh Herb Salmon Deviled Eggs
Basic Omelet Recipes
Greek Omelet with Spinach Peppers and Feta
Mexican Egg & Sweet Potato Breakfast Scramble
Spinach and Scallion Cream Cheese Baked Omelets with Grape Tomatoes
Spinach, Tomato, and Feta Frittata
Kale, Sweet Potato, and Feta Frittata
Best Breakfast Casseroles
Slow Cooker Egg and Sausage Casserole
Sausage and Egg Breakfast Casserole
Mexican Sausage Cornbread Strata
Goat Cheese, Caramelized Onion, and Roasted Red Pepper Tart
Saucy Bacon & Chorizo Baked Eggs
BBQ Pulled Pork Roasted Potato and Spinach Frittata
Spinach Artichoke Egg Casserole
Sunburst Spring Vegetable Quiche with Puff Pastry Crust
Shakshuka with Feta and Cilantro
Spinach Onion Egg Skillet
Cheesy Frittata with Zucchini and Red Peppers
Individual Egg Breakfasts
Arugula Eggs Benedict with Goat Cheese Hollandaise
Quick and Easy Baked Egg Breakfast
Freezer Breakfast Sandwiches from Scratch
Individual Ham and Asparagus Strata
Eggs Benedict with Spinach and Hollandaise 
Potato, Ham & Cheese Crescent Quiches
Broccoli Potato and Cheese Egg Muffin Cups
Korean Ham and Eggs with Chile Maple Sauce
Mini Sausage Spinach Swiss Cheese Frittatas
Ham and Cheese Muffin Tin Meal
Bacon Leek and Cheddar Mini Quiches
Spinach and Feta Egg Toast Cups
Spicy Egg Salad on English Muffin
Pepperoni Egg and Cheese Breakfast Muffin
Southwestern Green Chile Egg Muffins
Salsa Egg Bites
Homemade Breakfast Pockets
Farberware with Teflon® nonstick coating would be great cooking all kinds of eggs dishes. Another added feature of the pan is that they are oven safe to 350. This is perfect for egg casseroles and recipes where you would normally have to stop and transfer your food into something oven safe. I have used mine for one pot meals like my Chicken, Sun Dried Tomatoes, & Parmesan Ziti. Yay for not dirtying up more dishes!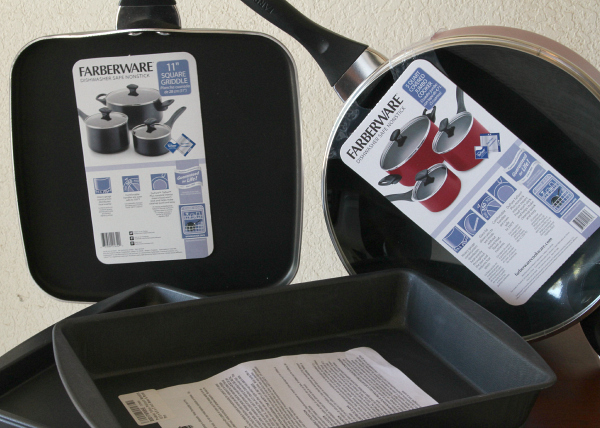 Disclaimer: This post is in partnership with Teflon. I was provided products to facilitate my review.
Join the Club!
Get delicious recipes delivered straight to your inbox each week! Plus learn how to take back suppertime in your home.

And get started with my NEW Take Back Suppertime 5-Day Jump Start Guide.