This post may contain affiliate links. Please read my disclosure.
These 30 Easy Lime Desserts are sure to hit the spot this summer when you crave a cool treat.
Lime desserts are always welcome in our house. I just love sweet and tart flavors paired together. My favorite being key lime desserts. Everything stays light and refreshing, especially as the weather warms up.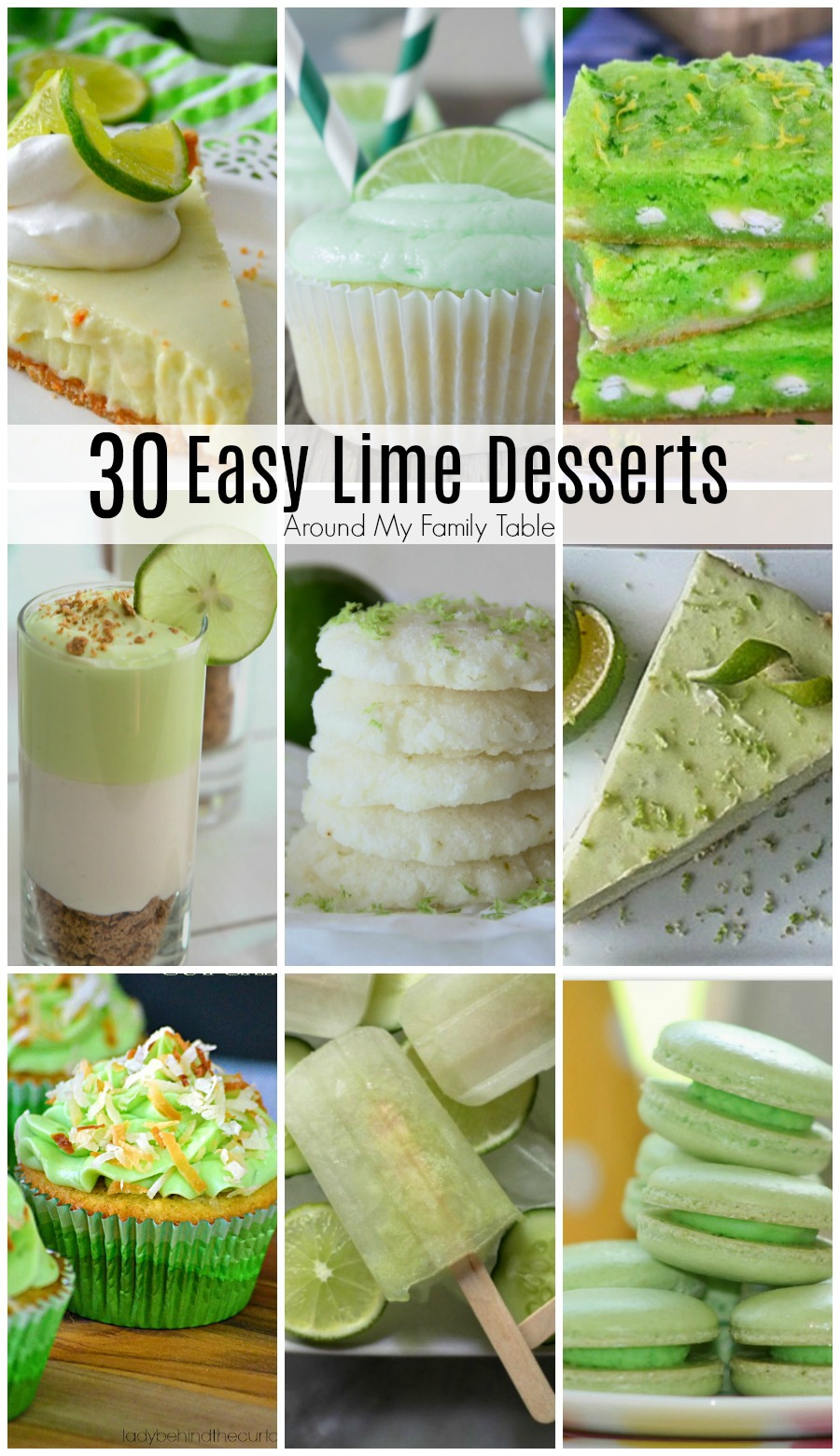 Easy Lime Desserts
As the summer quickly approaches, I find myself daydreaming about sitting out on my back porch with a tall glass of iced tea in hand, enjoying the warm sun shining down on my face. It's one of my absolute favorite parts of this time of year. I kick my feet up in the lounge chair, dive into a good book, and soak in the rays' warmth while the kids and the dogs run around in the sprinklers together.
We have to be careful though. Living here in the Phoenix area, it is super easy to overheat when the sun concentrates its brutal heat. We stay cool by drinking a lot of water, lemonade, and cherry lime sodas. No one wants a heavy dessert on those scorching hot days. We welcome a light, cool, citrusy treat to help refresh us. Lime is so clean and cool tasting, that it makes the ideal fruit for a summer recharge.
Get ready to pucker up because I have rounded up the 30 of the best easy lime desserts. These tangy sweets are guaranteed to get you drooling! Let's kick off this collection with 5 of my favorite lime desserts here on AMFT.
Lime Coconut Puppy Chow
Key Lime Pie Ice Cream
Lime Crinkle Cookies
Coconut & Key Lime Marshmallows
Margarita Lime Sherbet
White Chocolate Key Lime Shortbread Squares | Lime Mint Frozen Dessert
Lime Shortbread Cookies | Crepes with Key Lime Custard and Blueberry Sauce | Key Lime Cheesecake with a Hazelnut Crust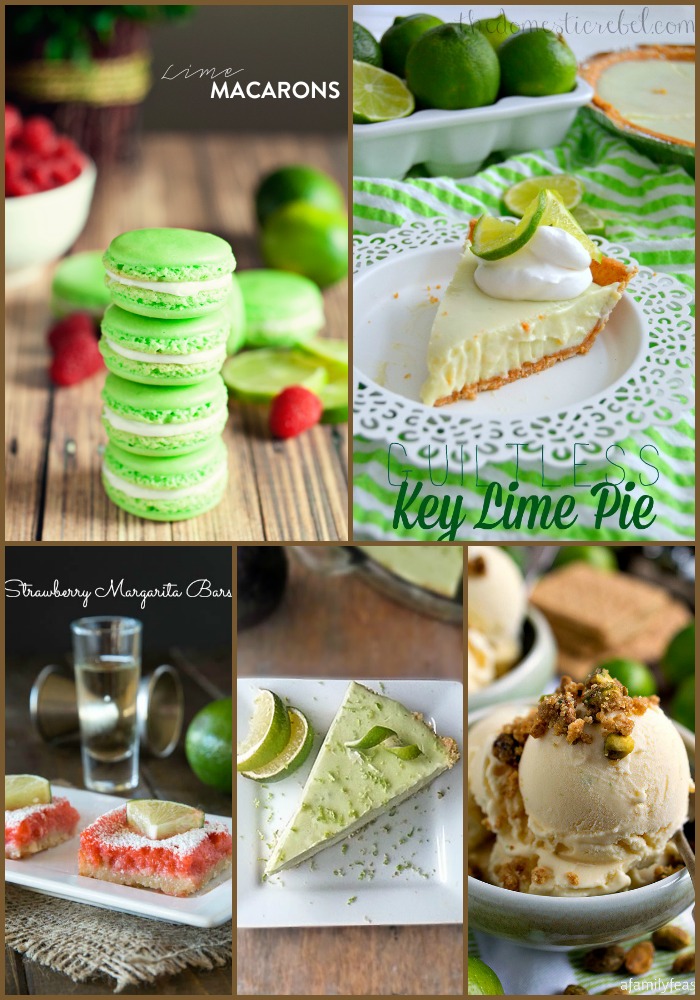 Lime Macarons | {Guiltless} Key Lime Pie
Strawberry Margarita Bars | Avocado Lime Cheesecake | Key Lime Ice Cream with Graham Cracker Pistachio Crumb Topping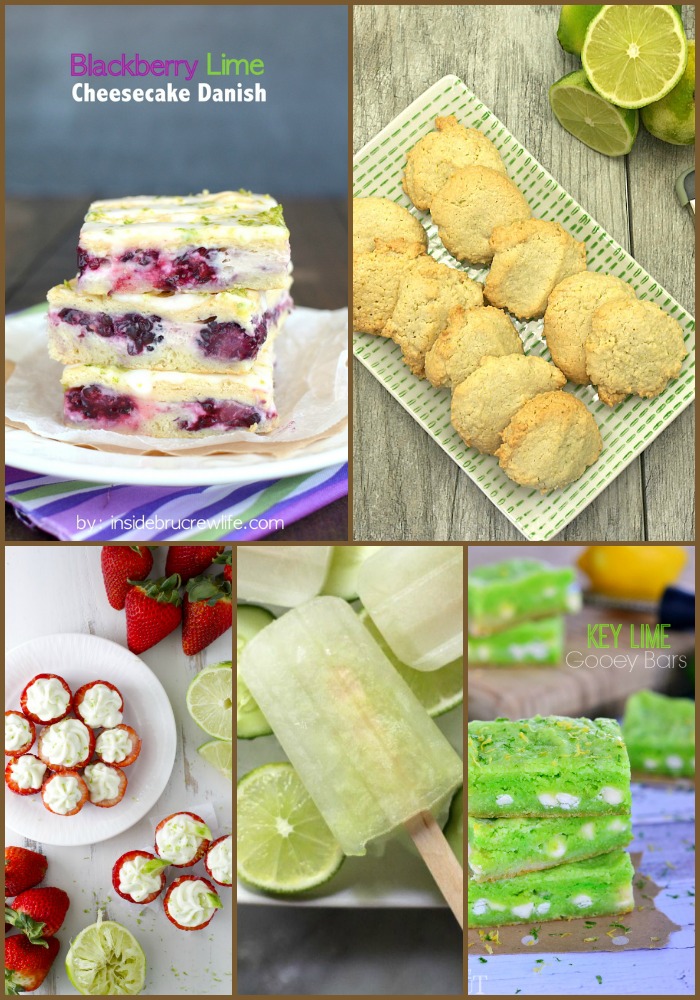 Blackberry Lime Cheesecake Danish | Almond Lime Macaroons {GF}
Key Lime Pie Stuffed Strawberries | Basil Lime & Cucumber Pops | Key Lime Gooey Bars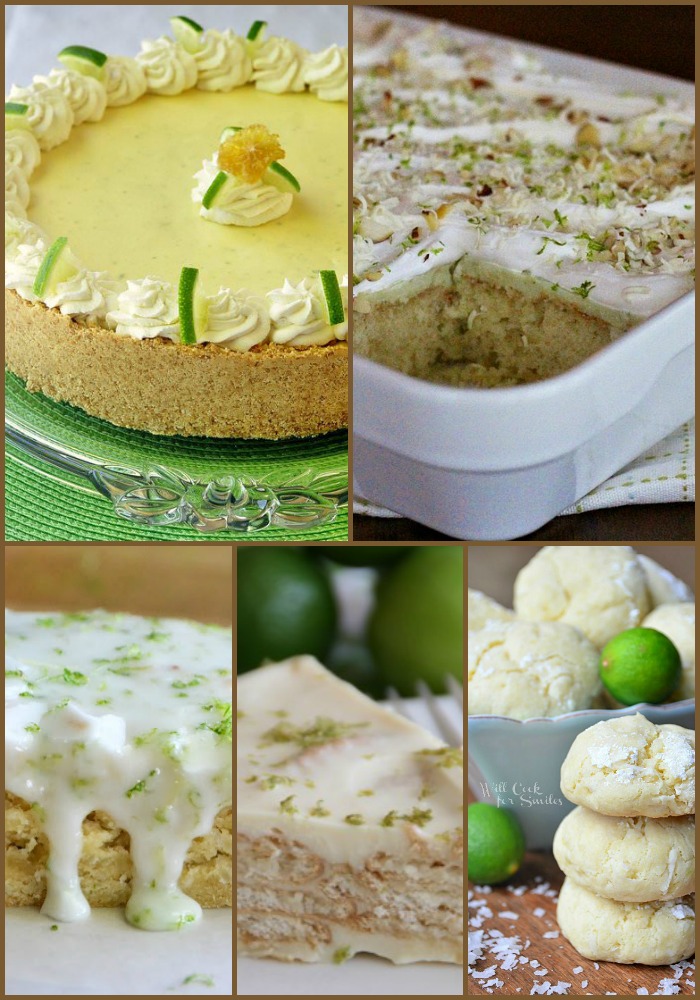 Frozen Key Lime Pie | Key Lime Poke Cake
Coconut Lime Squares | Key Lime Cracker Pie | Chewy Key Lime Coconut Cookies
Key Lime Pound Cake | Coconut Paleo Bread with Pineapple, Lime, and Macadamia Streusel {GF}
Key Lime Pie Bars | Seville Orange-Key Lime Pie with Cardamom Crust | Coconut Lime Cupcakes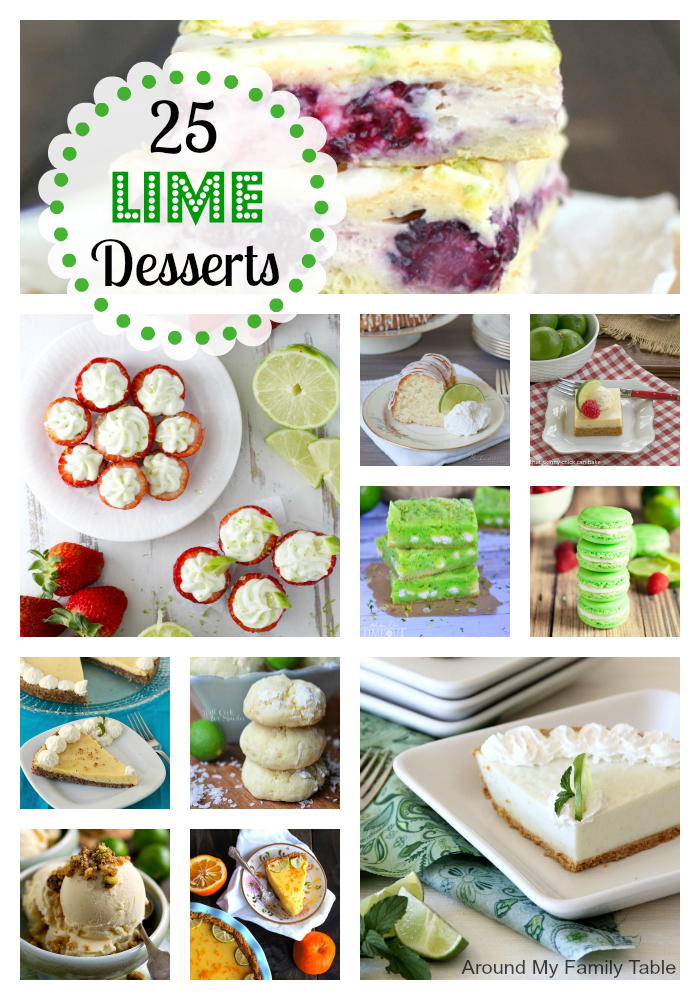 org published: 3/6/16 updated: 7/17/18