Slow cooker brunch recipes are the perfect thing to make for a weekend brunch! These crockpot recipes are easy to prep and they're delicious, too! If you are new to slow cooking, check out our slow cooker resource guide for tips, how-to's, and our favorite easy recipes for your slow cooker!
Slow Cooker Brunch Recipes
I love my slow cooker almost as much as Wendy (yes, she owns six or so) and love making dinner in it. There is something about walking into a home that smells amazing because it's been simmering all day.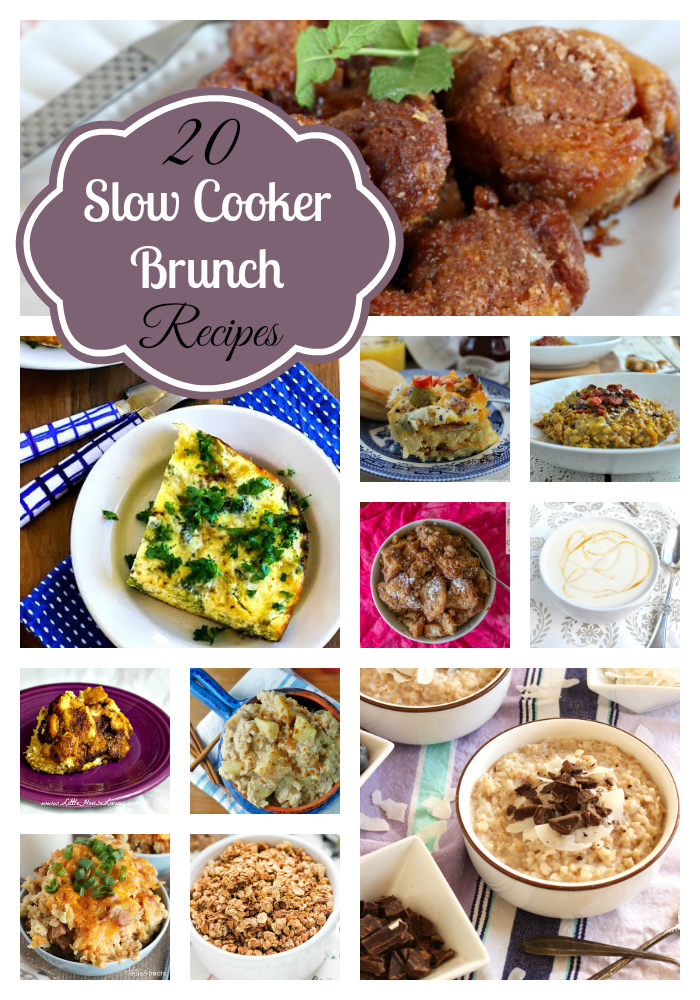 You can also use them in the morning too- just imagine waking up with breakfast cooked and ready to serve! Slow cooker brunch is perfect for a lazy weekend, potlucks, and holidays. They are also perfect for busy mornings because you have whipped everything up ahead of time and come home to the yummy brunch smells in your kitchen. I have rounded up 20 of the most scrumptious slow cooker brunch recipes to share with you. Some you can prep the night before and some come together quickly as you pop on Saturday morning cartoons and try to catch a few more Zzzz's. Enjoy!
To keep reading CLICK the NEXT PAGE icon to view each recipe and then click the links to view the original post.

Join the Club!
Get delicious recipes delivered straight to your inbox each week! Plus learn how to take back suppertime in your home.

And get started with my NEW Take Back Suppertime 5-Day Jump Start Guide.