This post may contain affiliate links. Please read my disclosure.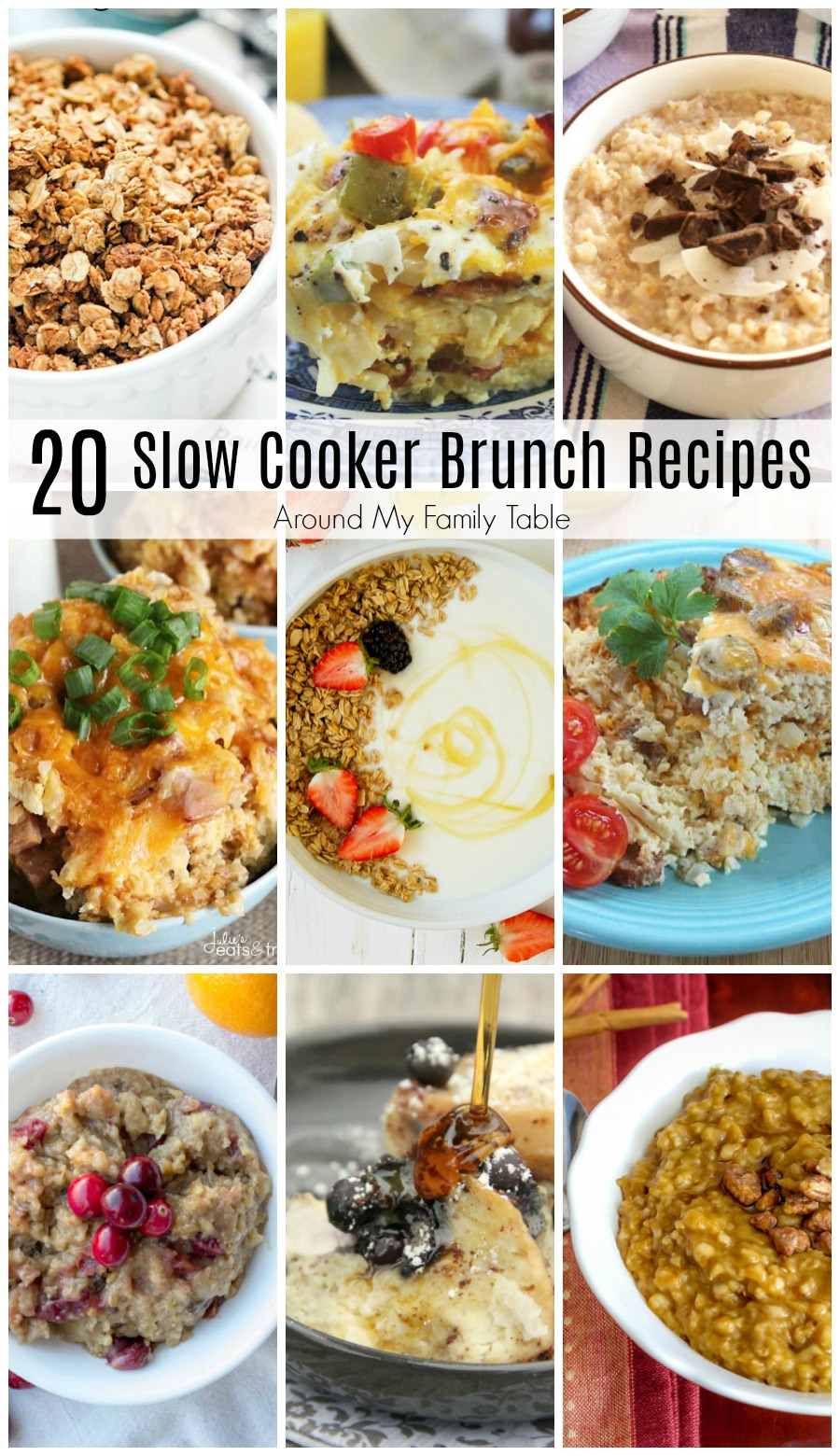 Slow cooker brunch recipes are the perfect thing to make for a weekend brunch! These crock pot recipes are easy to prep and they're absolutely delicious too!
If you are new to slow cooking, check out our slow cooker resource guide for tips, how-to's, and our favorite easy recipes for your slow cooker!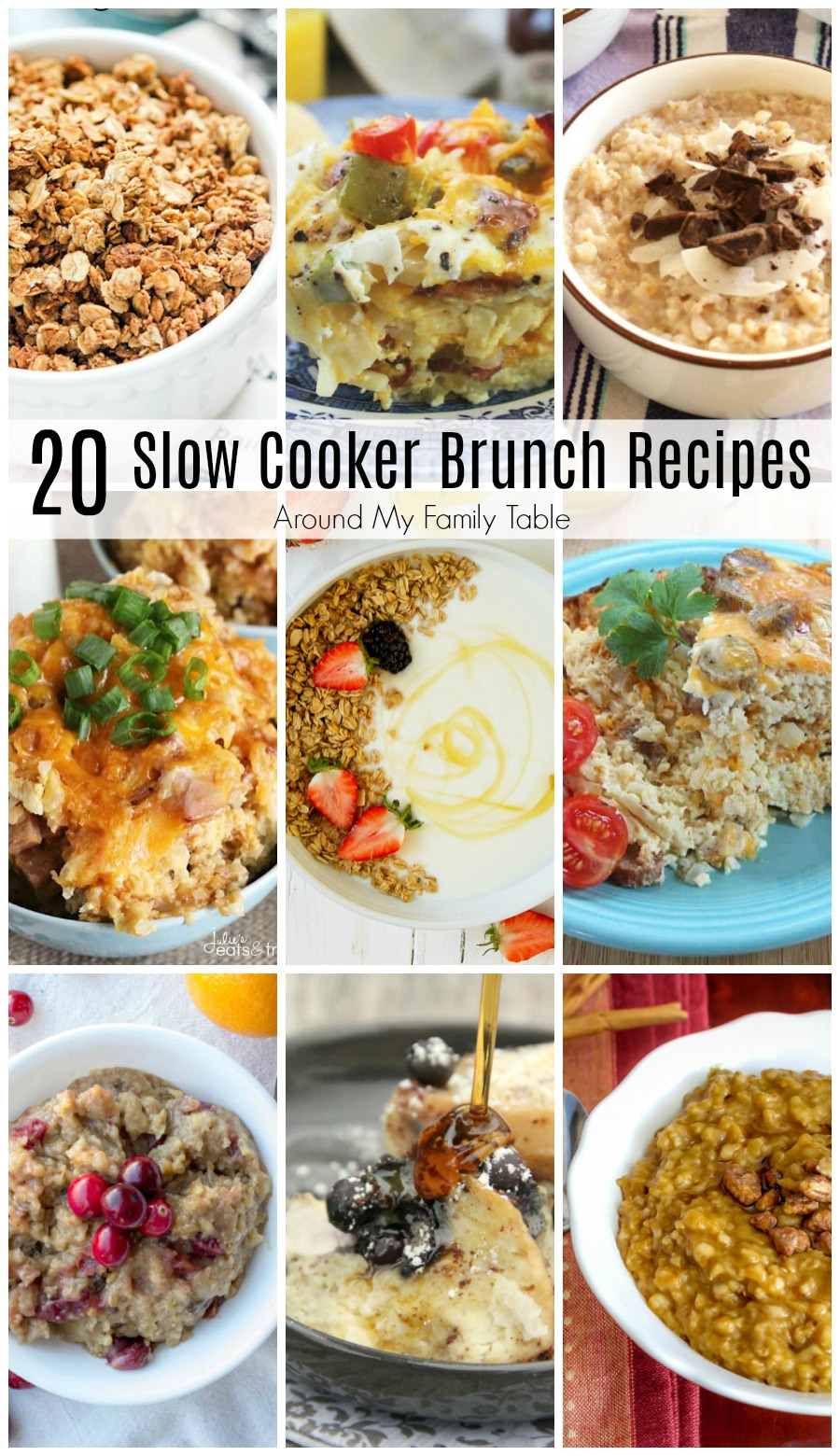 Slow Cooker Brunch Recipes
I love my slow cooker, and I love making dinner in it several times a week. It simplifies the evening rush on those busy weeknights when the kids' schedules have me chauffeuring them to sport's practices and music lessons around the town. We don't drive through the fast food lane when know that there is a hot dinner waiting at home. There is just something so satisfying about walking into my home after a long day to be greeted with an amazing smell of a simmering meal. No more mom guilt for eating out too often!
Slow Cooker Brunch Recipes for a Crowd
Did you know that slow cookers aren't just for supper though? You can also use them in the morning too- just imagine waking up with a hot and easy breakfast already cooked and ready to serve! Slow cooker brunch is perfect for a lazy weekend, potlucks, holidays, or when house guests are staying overnight.
Slow Cooker Breakfast
They are also perfect for busy mornings because everything was whipped up ahead of time. I have rounded up 20 of the most scrumptious slow cooker brunch recipes to share with you. Some you can prep the night before, and some come together quickly in the morning as you pop on Saturday morning cartoons and try to catch a few more Zzzz's. Enjoy these easy slow cooker brunch recipes!
Using frozen hash browns, cheddar cheese, and an egg mixture is just one idea for an egg casserole, but there are sooo many delicious breakfast casserole recipes that you can make in your slow cooker. From french toast to oatmeal…there is something for everyone.
Slow Cooker Blueberry French Toast | Slow Cooker Egg and Sausage Casserole |
Slow Cooker Orange Cranberry Oatmeal | Pumpkin Pie Oatmeal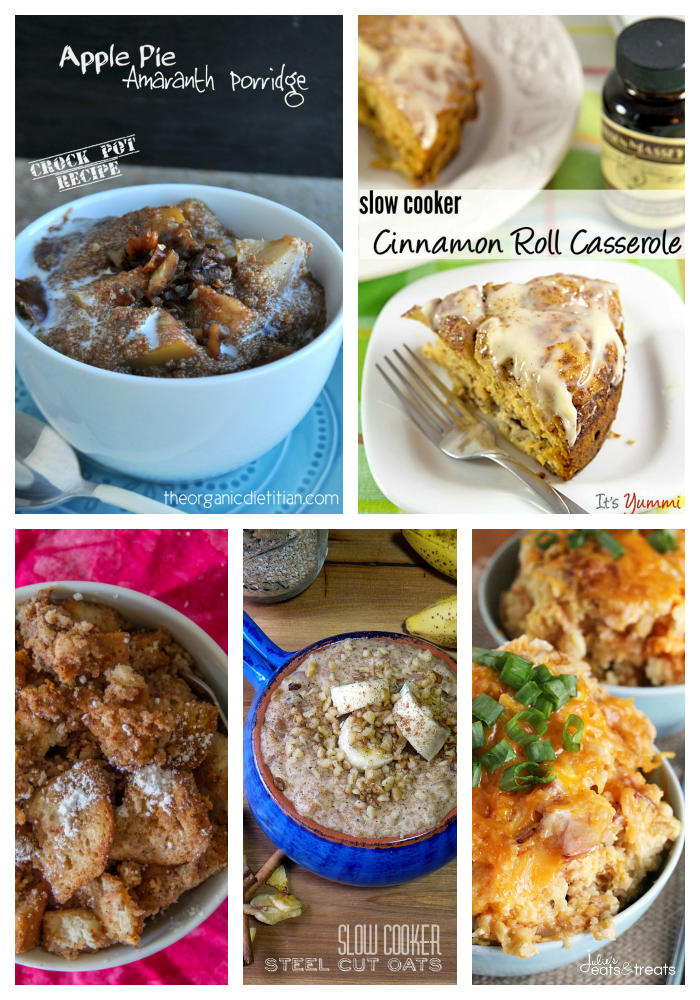 Crock Pot Apple Pie Amaranth Porridge | Slow Cooker Cinnamon Roll Casserole
Slow Cooker French Toast Casserole | Slow Cooker Overnight Steel Cut Oats | Crock Pot Tater Tot Egg Bake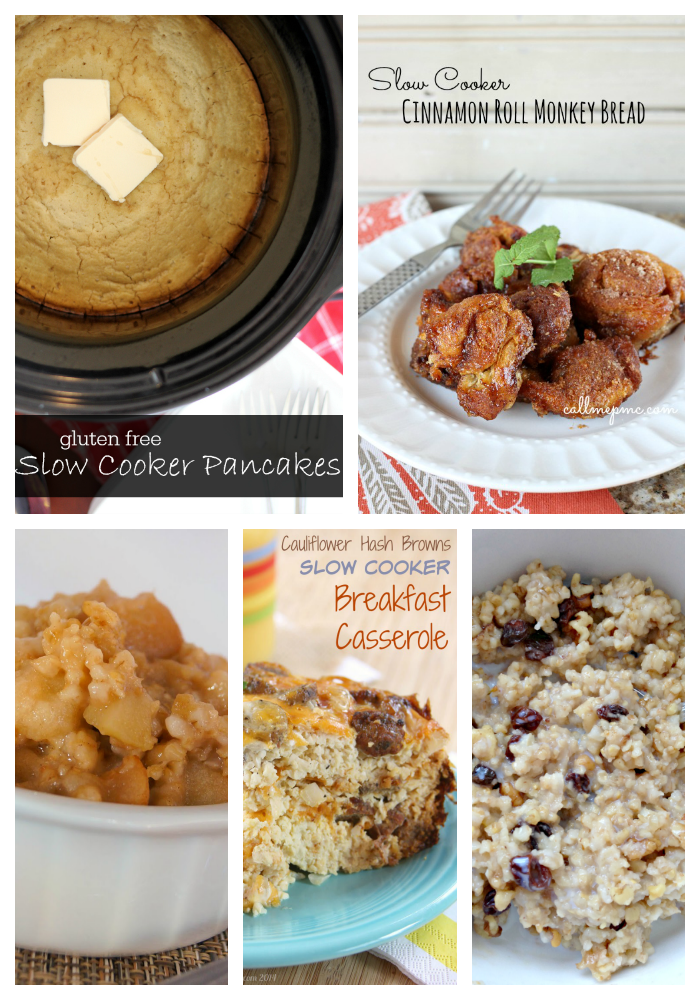 Gluten Free Slow Cooker Pancakes | Slow Cooker Cinnamon Roll Monkey Bread
Apple Cider Cinnamon Steel-Cut Oatmeal | Cauliflower Hash Browns Slow Cooker Breakfast Casserole | Easy Overnight Crockpot Steel Cut Oatmeal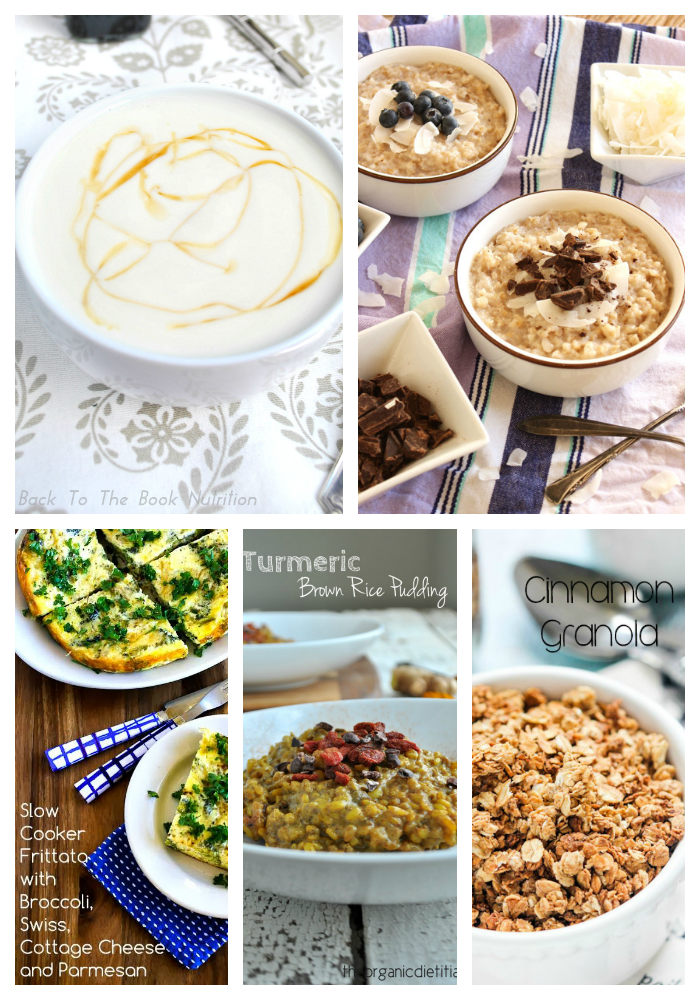 Creamy Homemade Yogurt in the Crock Pot | Slow Cooker Spiced Coconut Steel Cut Oatmeal
Slow Cooker Frittata | Turmeric Rice Pudding in the Crock Pot | Cinnamon Granola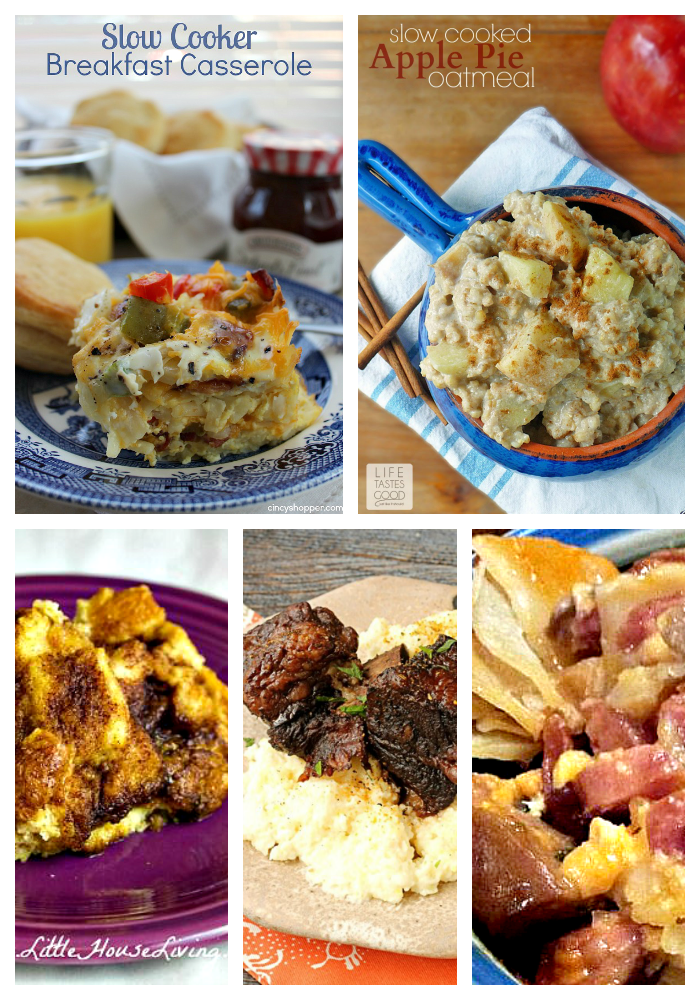 Slow Cooker Breakfast Casserole | Slow Cooked Apple Pie Oatmeal
Slow Cooker Breakfast Recipes | Slow Cooker Cheese Grits | Spicy Breakfast Casserole
Can't get enough slow cooker ideas? Check out 16 Surprising Foods You Can Make in a Slow Cooker.
Don't forget to use our slow cooker user's resource guide for tips on care and use of your slow cooker, too.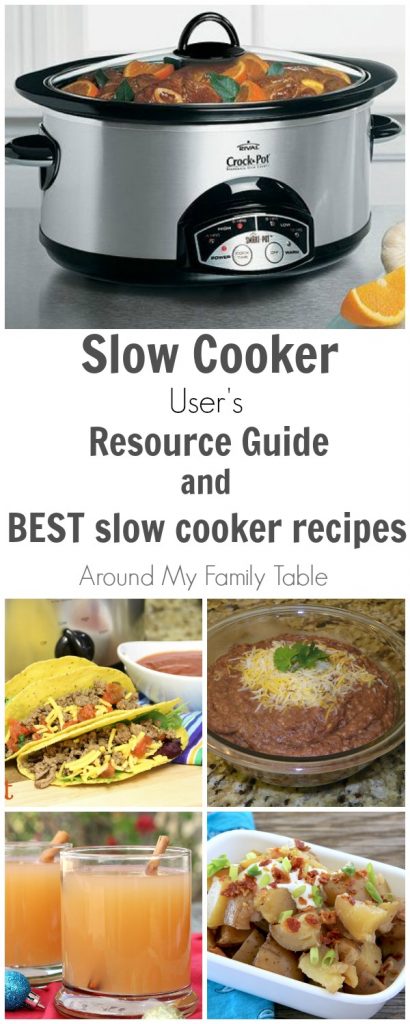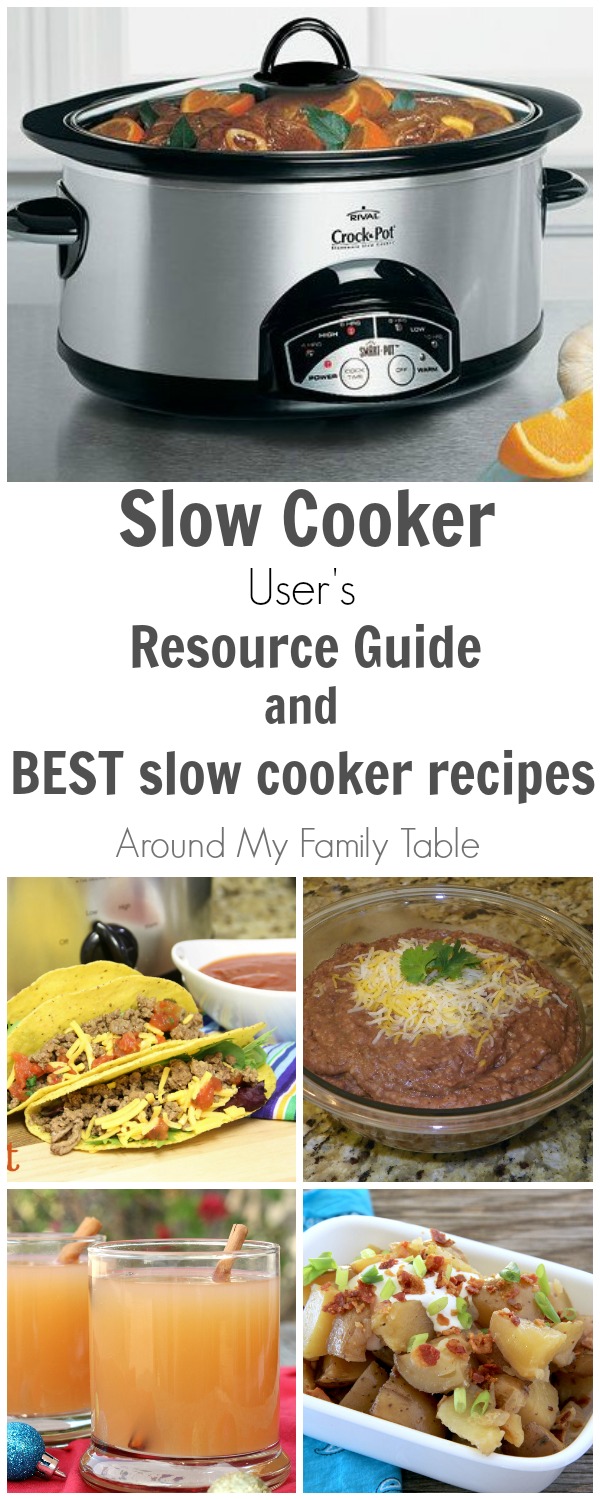 updated 3/27/19