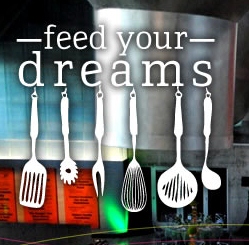 Monday night, I was able to attend the Feed Your Dreams event hosted by Beckett's Table, a local restaurant here in Phoenix.  The event was held at the beautiful AZ Science Center in downtown Phoenix.
Feed Your Dreams was a contest to find the next great idea that merged food and science (totally right up my alley).  The event started off with a cocktail reception where the 6 finalists set up displays and talked to us about their ideas.  Some had samples, but every one of the finalists had a great idea!  Three of the six were new ideas on how to grow produce organically.
Following the reception, was a five course meal from Beckett's Table with presentations by each of the finalists.  The judges choose the first place winner, but those of us at the exhibition were able to vote on 2nd place and 3rd place was decided by facebook viewers.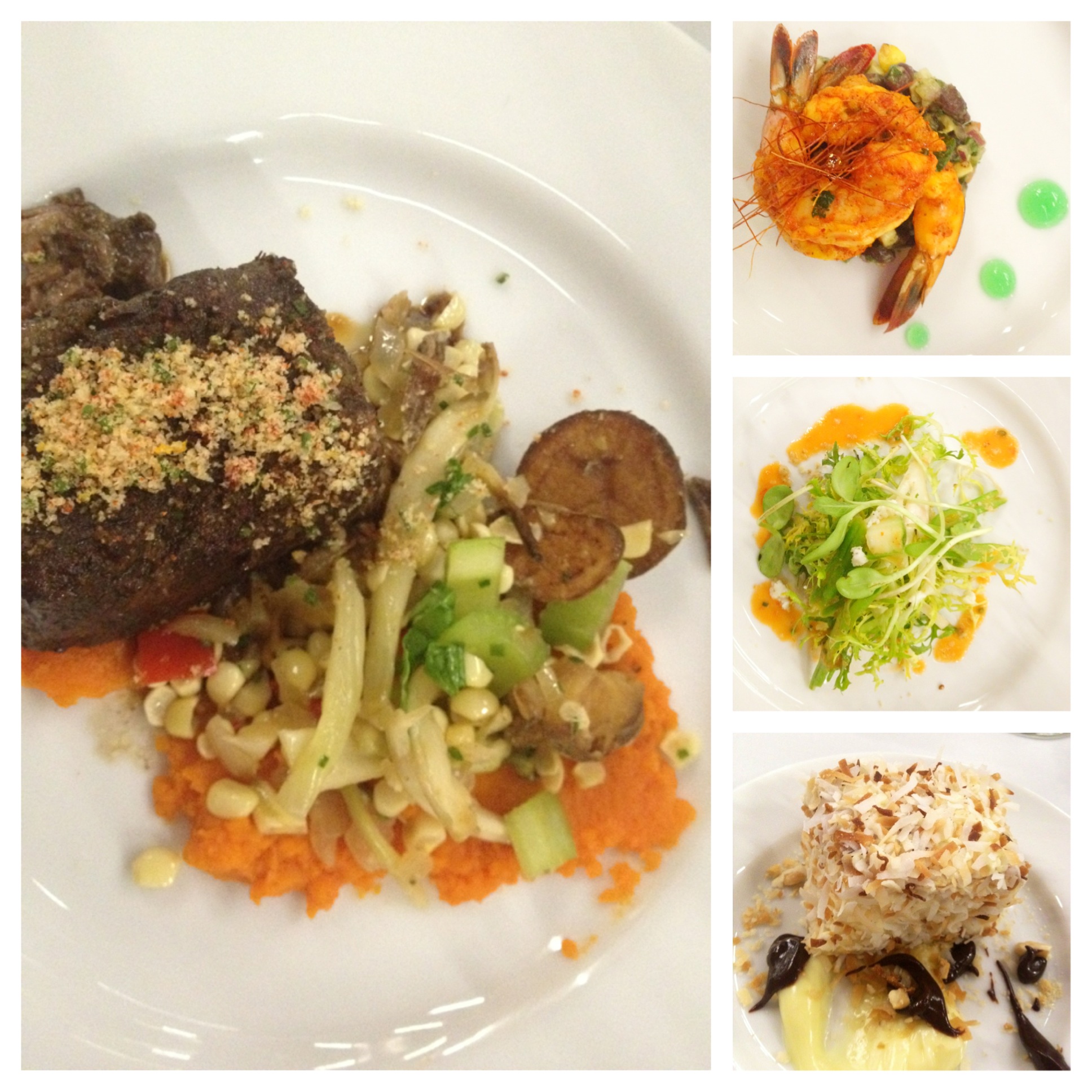 So, the food was AMAZING and meeting the innovators was exciting, but I really want to share the winner's idea with you.  I think it was exceptional and could have huge impacts on the way we garden at home and would also allow restaurants to grow their own food in their parking lot if they want.

The winner's are Bruce & Tina Leadbetter from Stone Hoe Gardens.  Stone Hoe Gardens is an organic farm that grows produce  by taking food waste from restaurants and stores and making it into a paste.  Then by adding water it is formed into a liquid and pumped into nylon socks filled with coco-peat and earth worms.  The earth worms then eat the peat and paste.  The waste from the worms creates a super nutrient rich soil.  This  "uber soil" is used to grow wonderful local produce and vegetables.
Disclaimer: I was given tickets to attend the event.  All opinions are my own.