This St. Patrick's Day Recipe Roundup has over 80 recipes to get you in the lucky Irish spirit!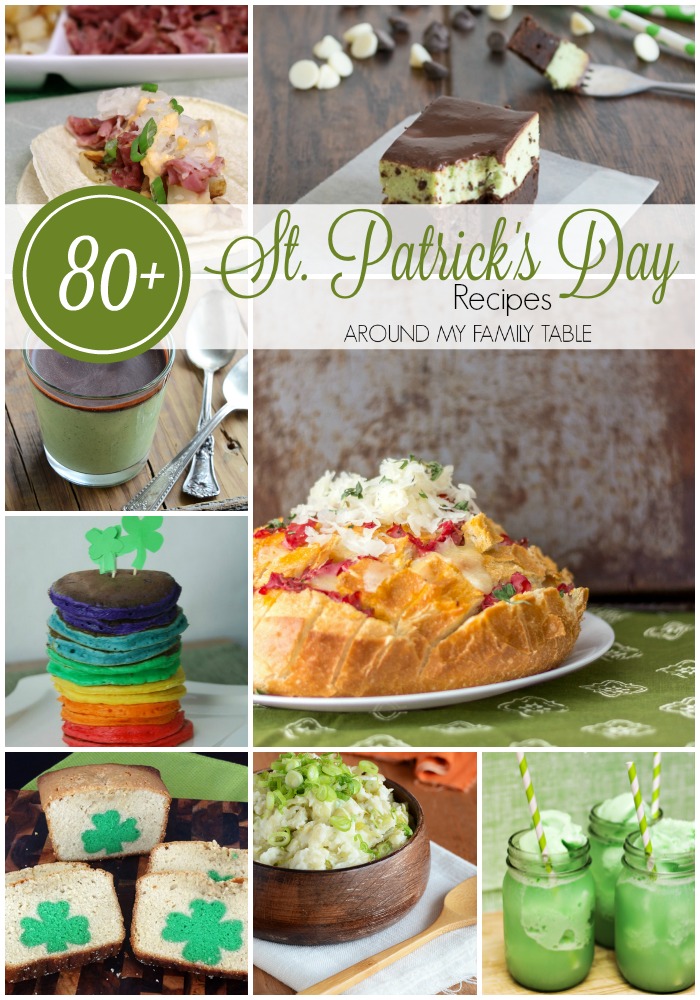 St. Patrick's Day is such a fun holiday to celebrate with the kids. Corned beef and cabbage is a must for our table, but we also have lots of fun food to mix with the traditional Irish dishes. We like to play leprechaun pranks on the kids and leave treats for them to get in the spirit of the holiday. I have created a St. Patrick's Day recipe roundup to inspire you. It covers everything from traditional Irish Soda Bread and corned beef, to fun rainbow themed recipes that the kids will enjoy. It includes over 80 dishes to share the luck of the Irish with your family, whether you are Irish or not! I hope you enjoy my St. Patrick's Day Recipe Roundup!

It may take a moment for the recipes to appear.
If you want to pin a specific image, please click on it to visit the original source. If you'd like to pin this whole collection, feel free to pin the collage above!

Still need more inspiration? Check out my St. Patrick's Day Rewind.
Join the newsletter
Get Delicious & Seasonal Recipes in your INBOX every week.