This post may contain affiliate links. Please read my disclosure.
This is my list of the Best Holiday Cookies! You have to make these to go on your cookie platter or for your holiday cookie exchange. Trust me!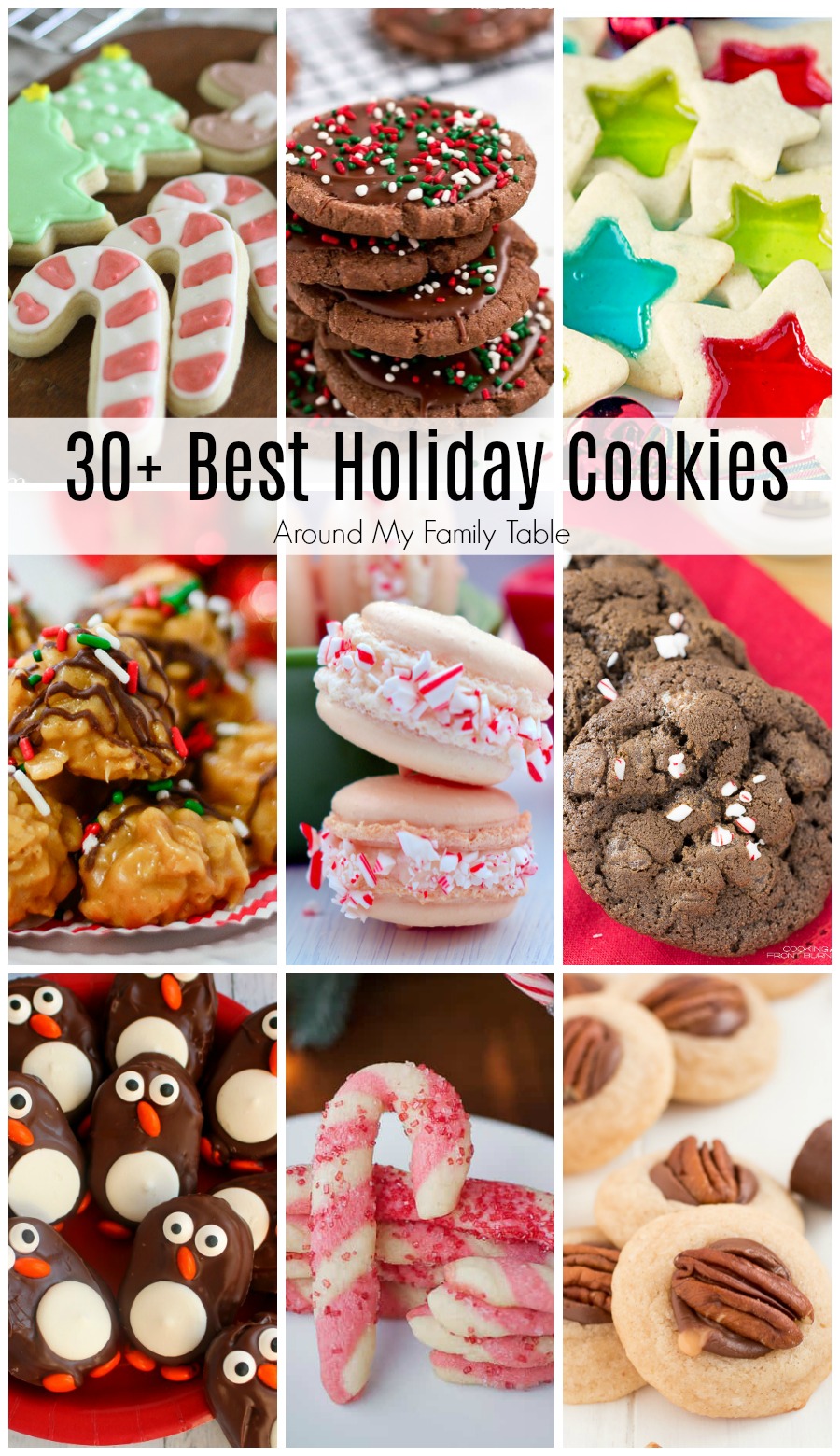 Cookies for a Christmas Cookie Exchange
Y'all know I love entertaining in my home. Any excuse for a party is a good excuse, in my opinion. One of my favorite parties every year is my annual Christmas cookie exchange when my friends get together to share their favorite recipes. Some people bring simple classics, while others bake elaborate creations. The rules are simple though: bring a plate of cookies with the recipe to share. Usually everyone brings a few print outs, but last year, we went digital. All the recipes were added to an online storage site where all the contributors could save their favorites. It worked perfectly.
I love trying out the creative goodies that everyone bakes. The party is low-key and always super easy to throw together because I don't have to plan a big menu. The cookies are enough. Set out a coffee bar, a couple Christmas beverages, and a few Bunco tables for some easy entertainment. I'm sure you'll have as much as fun enjoying your company as I always doing.
If you plan to host a cookie exchange party this year or just need a delicious recipe to share at one, this list will inspire you to bake a beautiful dessert that is sure to impress! Kick off your holiday tradition with one of these festive cookies. Whatever recipe that you try first, I know you will enjoy baking Christmas Cookies as much as I do. Merry Christmas!
Best Holiday Cookies
Peppermint Bark Chocolate Crinkle Cookies
Flourless Chocolate Pecan Cookies
Chocolate Peanut Butter Cookies
Eggnog Chocolate Chip Butter Cookies
Flourless Peanut Butter Cookies
Orange Cranberry Sugar Cookies
Cranberry White Chocolate Chip Cookies
Chocolate Frosted Christmas Cookies
Christmas Crinkle Cool Whip Cookies
Loaded Christmas Cowboy Cookies
Melt in Your Mouth Shortbread Cookies
No Bake Peanut Butter Cookie Treats
Vanilla Chai Shortbread Cookies
White Chocolate Dipped Cherry Shortbread Cookies