This post may contain affiliate links. Please read my disclosure.
Did you know that the cuts of pork and how to cook them were recently updated? I had no idea until I chatted with the Pork Board at a conference I recently attended. If you haven't been able to tell, I love grilling! So, I super excited to help you learn how to grill pork, especially grilled pork chops.
As you probably know, there are a lot of grilling recipes in books and on the internet, but they often don't tell you exactly how to grill or how to use the equipment. I've put together this 9-week summer series, How to Grill, to help teach you what you need to know to get out there and use your grills, smokers, and how to perfectly cook your meats, veggies, and fruits.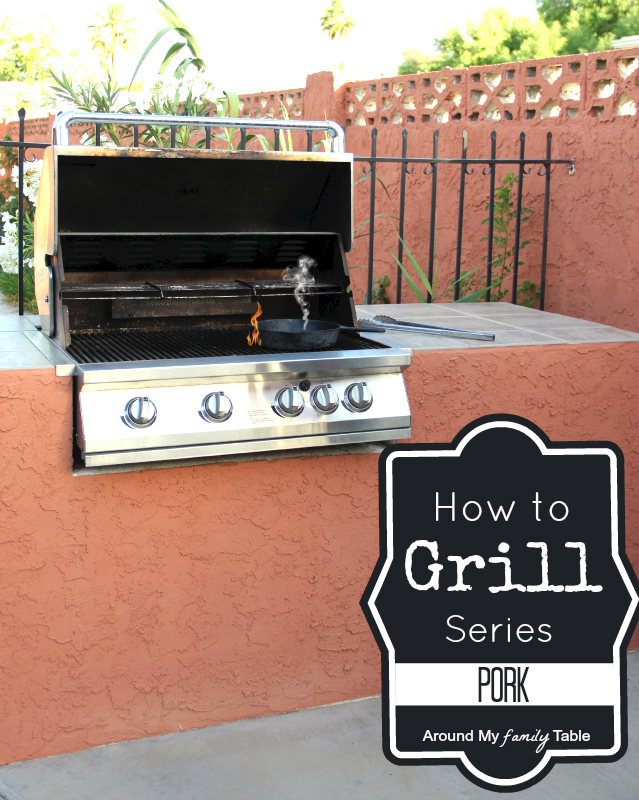 Buying and cooking pork has never been easier. The cuts of pork are now very similar to the cuts of beef making it easier at the supermarket…I'm all about easy! The new labels should be in your market now..they tell you the new name and also the old name…that way you can make sure to find exactly what you are looking for.
How to Grill Pork
Set up your gas or charcoal grill for medium high direct heat. (Click to learn about Gas Grills or Charcoal Grills). Preheat grill to ensure the meat surface is seared quickly to give it a wonderful crust.
Pork should be thawed or at room temperature.
Pork should be no more than 1/2-3/4 inch thick (if they are, then it will be more difficult to cook).
Season raw pork with salt, pepper, and garlic powder on each side.
Use a thermometer to test for doneness. Pork should have an internal temperature of 145F (a tiny bit of pink is okay).
Allow pork to rest 3-5 minutes after cooking (don't cut it right away or all the juices will run out onto the cutting board).
For a great time/temp chart, check out the one by the Pork Board.
Use a pig tail for easy flipping…they are so cool.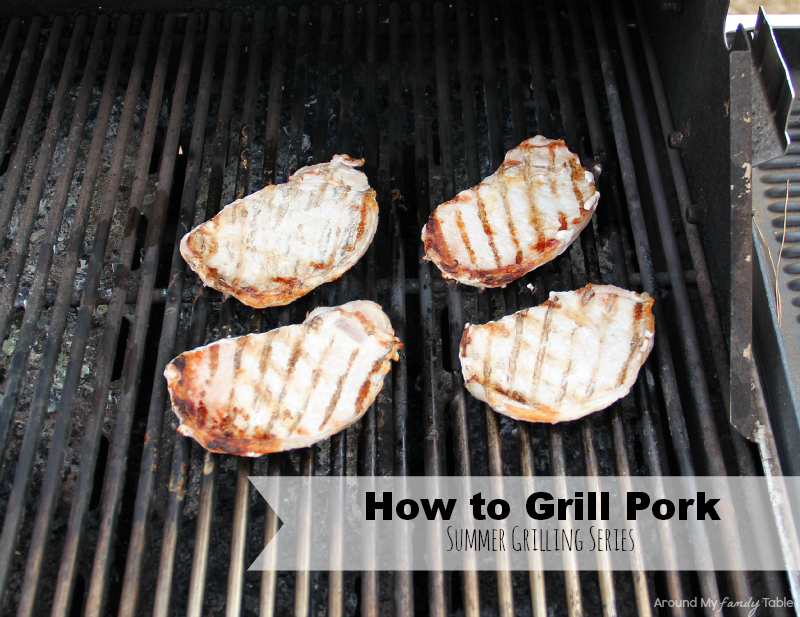 Want to know more? Check out the other posts in this series:
How to Grill: Using a Gas Grill
How to Grill: Using a Smoker
How to Grill: Using a Charcoal Grill
How to Grill Chicken
How to Grill Steak
How to Grill Seafood
How to Grill Pork
How to Grill Vegetables
How to Grill Fruit
Coming Soon….How to Grill eBook!