This post may contain affiliate links. Please read my disclosure.
Summertime means grilling time! Cooking at the grill is easy, I promise and it makes the delicious meals. If you're a little nervous, don't be, my How to Grill using a Gas Grill guide will get you to grill master in no time! It's part of my Grilling 101 Summer series!
Be sure to sign up for my email list….seasonal recipes in your inbox every week!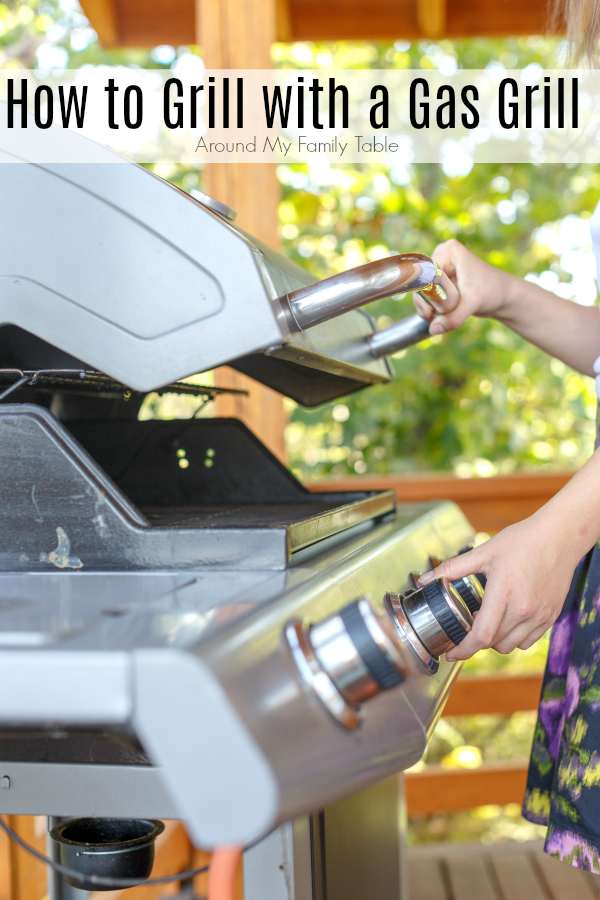 There are a lot of grilling recipes in books and on the internet, but they often don't tell you exactly how to grill or how to use the equipment. I've put together this 10-week summer series, How to Grill, to help teach you what you need to know to get out there and use your grills, smokers, and how to perfectly cook your meats, veggies, and fruits. This first week is all about how to grill using a gas grill. There are definitely some tricks to grilling on a gas grill versus a charcoal grill.
I love cooking on gas grills more than anything else. They are so easy and perfect for beginners, if you are in a hurry, or don't have the patience to deal with a charcoal grill. It's also less messy and there are fewer products that you need to store, just in case you live in a small space.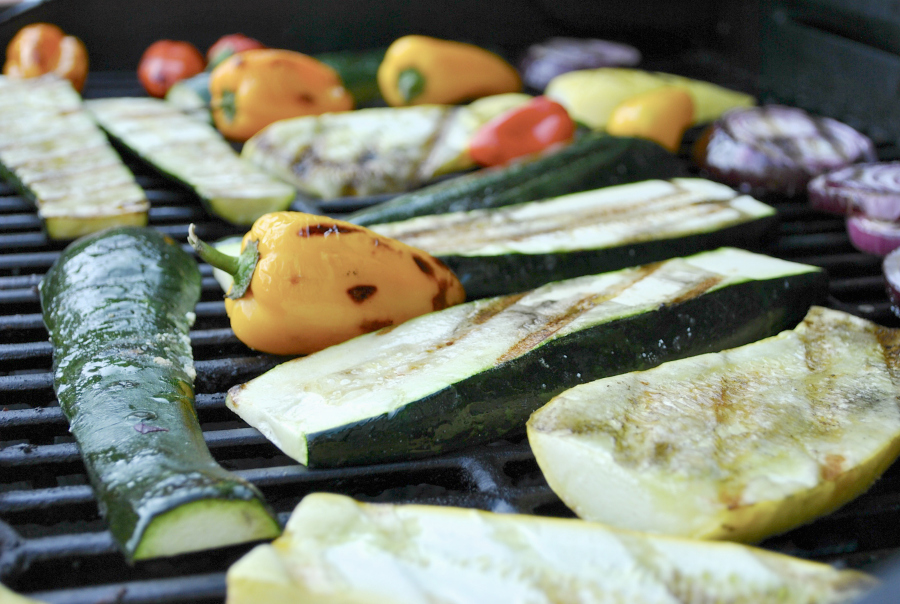 How to Grill using a Gas Grill
Location:
The grill should be set securely on a level surface that is about 10 feet from any structure. Most gas grills use lava rocks and should be arranged under the grilling grate per your grill's user manual.
Inspection:
Before hooking up the propane tank to the grill, inspect the line for any signs of leaks or cracks. Make sure the control valve is tightly closed and place the tank on the tank platform with the valve opening facing the grill connection. Screw tank to the line. To check for leaks at the valve connection put a little soapy water at the place where the valve and the line connect. If you see new bubbles, then the tank is leaking and should be reattached.
Tip: A handy gadget would be a propane level gauge found at most home improvement stores. It's a small gauge that sits between the propane tank valve and gas line. It monitors the amount of gas left in the tank and is a wonderful tool so that you know when you are close to running out of gas.
Lighting the Grill:
Open the propane valve and the grill lid. Turn the gas flow control (aka one of the burner knobs designated in the user manual) all the way open and immediately press the lighter switch. The gas will ignite. Turn on as many burners you will need (we have a 5 burner grill and use two for a typical grilling session for a family of 4). Close lid and let grill heat up for about 10 minutes while you bring out your food to be cook.
Note: if the gas does not ignite immediately, turn off the gas control knob and wait several minutes before trying again.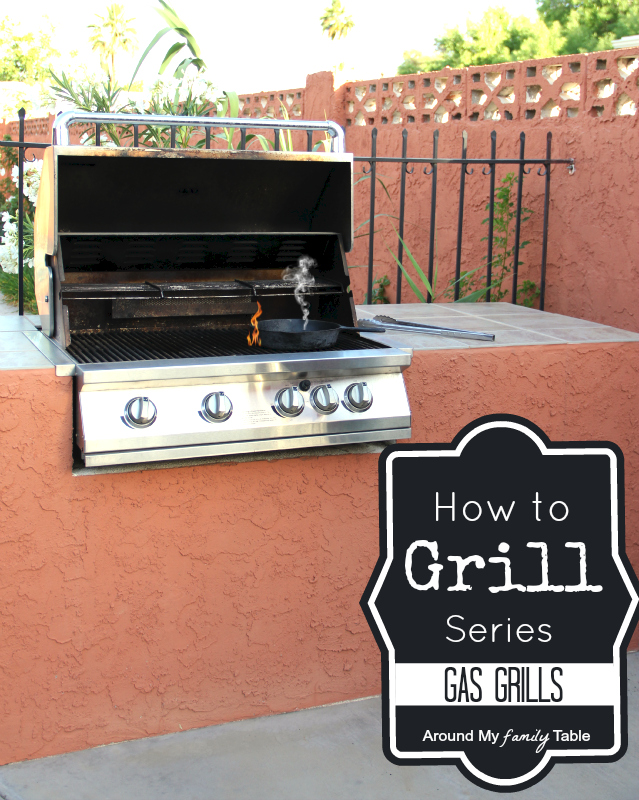 Gas Grilling Tips
Grilling:
After the grill has been heating for several minutes, take a wire-free brush (or even crumpled ball of aluminum foil) and rub over the cooking grates. This needs to be every time, even if you cleaned the grates after the last use. The heat loosens the tiny bits of food debris that may have been left behind and brushing the grates easily removes anything remaining.
After the grill is hot, soak a paper towel with olive oil or vegetable oil and grasp the towel between a pair of long metal tongs and lubricate the hot cooking grates going over each area you plan to use several times.
Heat Test:

To determine how hot the grill is without using a thermometer, use this simple test.

Hold your hand about five inches above the lit grill and count how many seconds you can hold it there comfortably.

5-6 seconds: Your grill is at about 250-degrees, which is equal to low heat.

3-4 seconds: Your grill is at about 350-degrees, which is equal to medium heat.

1 second: Your grill is between 450-degrees and 500-degrees, which is equal to high heat.
Direct Heat Grilling:
Most grilling is done using a direct heat method. The burners should be turned on at the same level. If grilling meat, sear both sides to keep the juices trapped in the meat and avoid turning the meat frequently during the early grilling stages. For vegetables, they should be evenly cut to ensure even cooking. Larger cuts can be placed directly on the grill while smaller pieces should be placed in a grilling basket.
Indirect Heat Grilling:
The use of a foil drip is needed and should be placed in the bottom middle of the grill under the inside burners before turning on the grill. The outside burners should be turned on high while the inside should be turned off. The flame should be adjusted and maintained at the desired level.
Cleaning:
After use, turn on all burners, close the lid and let the fire burn off any remaining food. After 5 minutes, brush the grill with the wire brush to remove anything remaining. Then turn all the burners off, then turn the gas flow control on the grill off.
Keep the lava rocks as clean as possible by rearranging them on occasion. Once they are too greasy, it's best to replace them. Some gas grills have metal sheets instead of lava rocks, clean these when they seem dirty and according to the user manual.
Love Outdoor Cooking?
Pick up one of my outdoor cooking books on Amazon or in your local Barnes & Noble. Smoke it Like a Pit Master and Smoke it Like a TEXAS Pit Master!
Want to know more? Check out the other posts in this series:
How to Grill: Using a Gas Grill
How to Grill: Using a Smoker
How to Grill: Using a Charcoal Grill
How to Grill Chicken
How to Grill Steak
How to Grill Seafood
How to Grill Pork
How to Grill Vegetables
How to Grill Fruit
How to Clean Your Grill
Org published 5/18/13. Updated 4/9/18