This post may contain affiliate links. Please read my disclosure.
Don't you just love all the food for Thanksgiving? I make way too much so I compiled a list of over 25 of the best recipes for Thanksgiving Turkey Leftovers.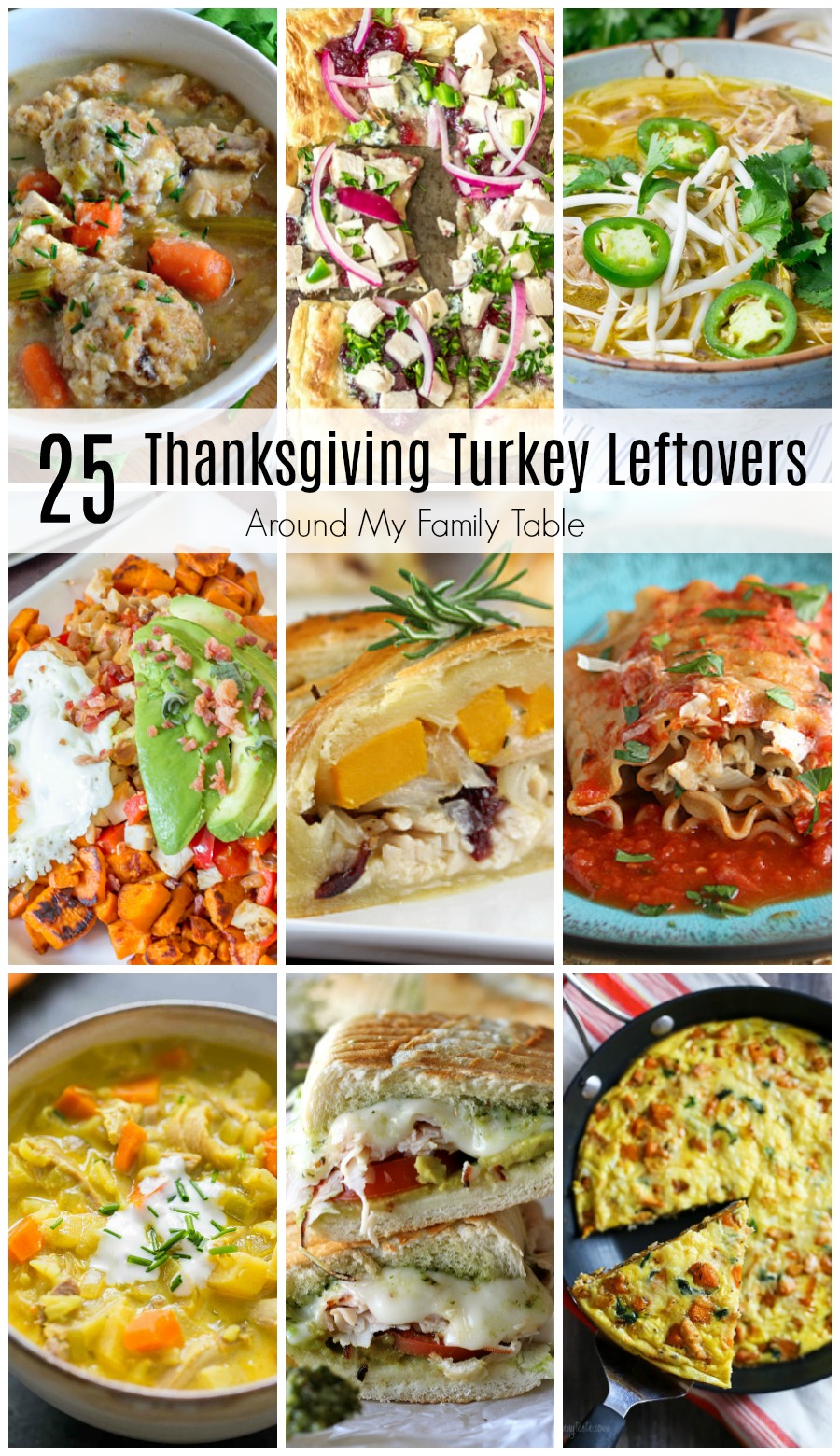 Thanksgiving turkey leftovers abound at our house after the holidays. Once we've all had our fill, it can be difficult to convince everyone to keep on eating the same turkey, meal after meal, to finish it up. I personally don't mind eating up those leftovers, but I know some people who can't stand having the same thing for back-to-back meals. Others just don't like the texture of reheated turkey. Let's be honest: microwaving those leftovers makes them dry, tough, and unappetizing. Problem solved with these tasty dishes, including a delicious Leftover Turkey Stroganoff!
Thanksgiving Turkey Leftovers
By using the rest of turkey meat in various dishes and in various ways, your picky family will never get tired of eating that leftover turkey. Use the turkey up to save yourself time in the kitchen and to save your budget, but don't save on flavor. You're family will never guess that the delicious meal being served came from those dreaded leftovers. Soups, sandwiches, nachos, and casseroles are just a few of the ways that you can mix it up. The key is to not get in a rut. Don't try to recreate a Thanksgiving feast day after day.
Get create! But if you are stuck for ideas, I've come up with a bunch to help. I have collected over 25 of the best recipes for your Thanksgiving turkey leftovers so that your family will be more than happy to gobble up the rest of your turkey.
Turkey, Cranberry, and Blue Cheese Pizza
Leftover Turkey Lasagna Roll with Sun-dried Tomatoes and Spinach
Grilled Turkey & Cheese Sandwiches
Turkey and Stuffing Dumpling Soup
Leftover Turkey and Sweet Potato Frittata
Easy Leftover Turkey Stroganoff
Cheesy Turkey and Ranch Quesadillas
One-Pot Cheesy Turkey Tamale Pie
Turkey Cranberry Brie Grilled Cheese
Looking for more Leftover Turkey Ideas:
Delicious Day-After Turkey Sandwiches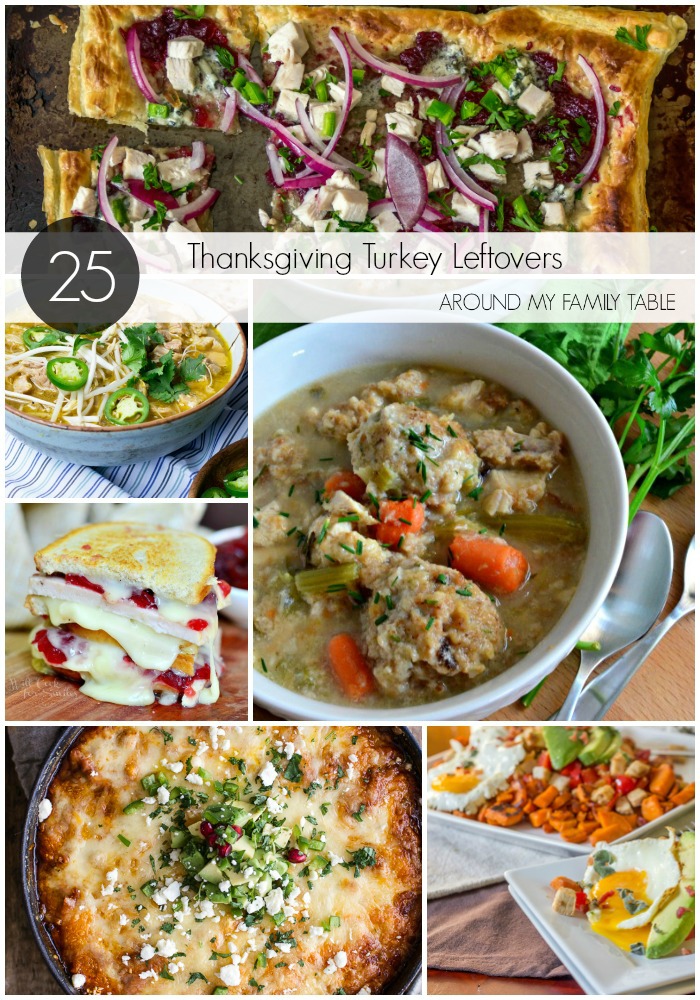 Never worry about dinner again....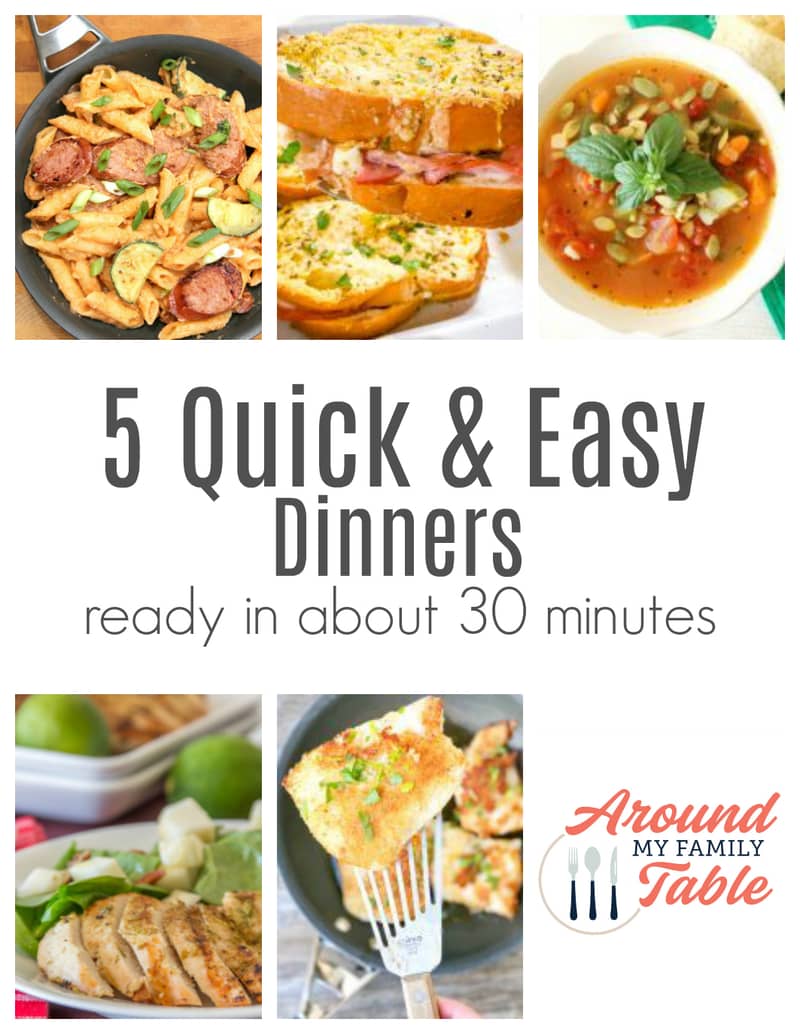 Subscribe to get my 5 favorite Quick & Easy dinner recipes and FREE weekly meal plans