Over 25 of the best recipes for your Thanksgiving turkey leftovers.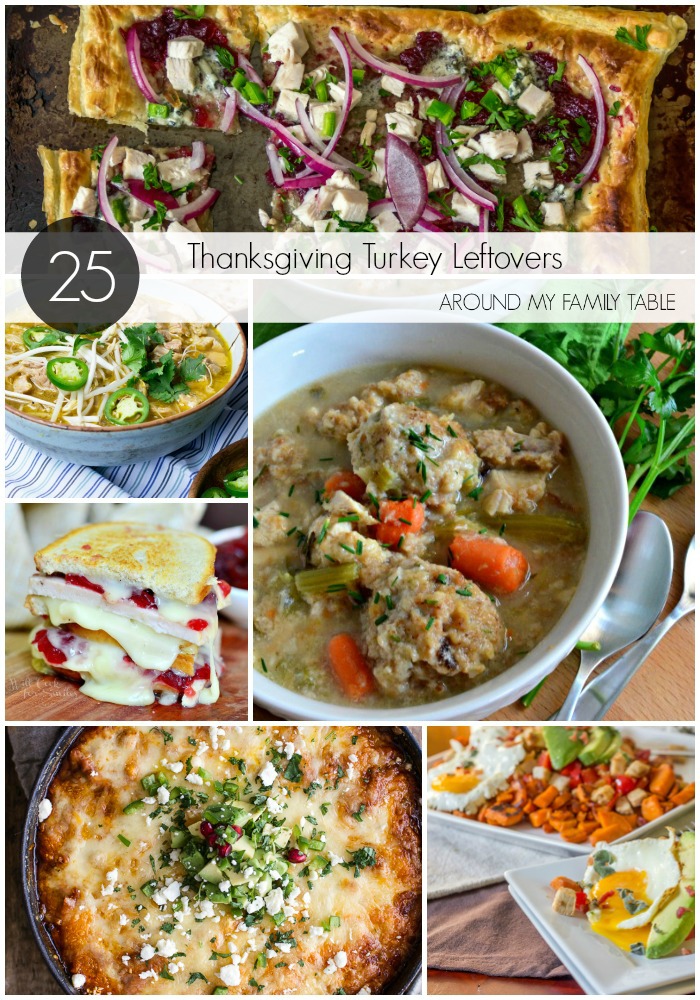 Thanksgiving turkey leftovers abound at our house after the holidays. Once we've had our fill, it can be difficult to convince everyone to keep eating the same turkey meal after meal to eat it up. I personally don't mind eating up leftovers, but I know some people who can't stand having the same thing for back to back meals. Problem solved with these tasty dishes! I have collected over 25 of the best recipes for your Thanksgiving turkey leftovers so that your family will be more than happy to gobble up the rest of your turkey.
Turkey, Cranberry, and Blue Cheese Pizza
Leftover Turkey Lasagna Roll with Sun-dried Tomatoes and Spinach
Grilled Turkey & Cheese Sandwiches
Turkey and Stuffing Dumpling Soup
Turkey Tikka Masala
Leftover Turkey and Sweet Potato Frittata
Easy Leftover Turkey Stroganoff
Cheesy Turkey and Ranch Quesadillas
One-Pot Cheesy Turkey Tamale Pie
Turkey Cranberry Brie Grilled Cheese
For an added bonus, here is another roundup of more turkey ideas:
Join my Weekly Newsletter
And get my Free Slow Cooker Resource Guide! It's full of recipes with 5 or fewer ingredients plus plenty of slow cooker tips!

Plus, you'll get access to my free EXCLUSIVE downloads & printables for newsletter subscribers.