This post may contain affiliate links. Please read my disclosure.
These Christmas party appetizer recipes are perfect to serve at your holiday party! The recipes are easy to prepare so you can enjoy more time with your guests. From Christmas party finger foods to Christmas themed appetizer ideas these are the best holiday party recipes.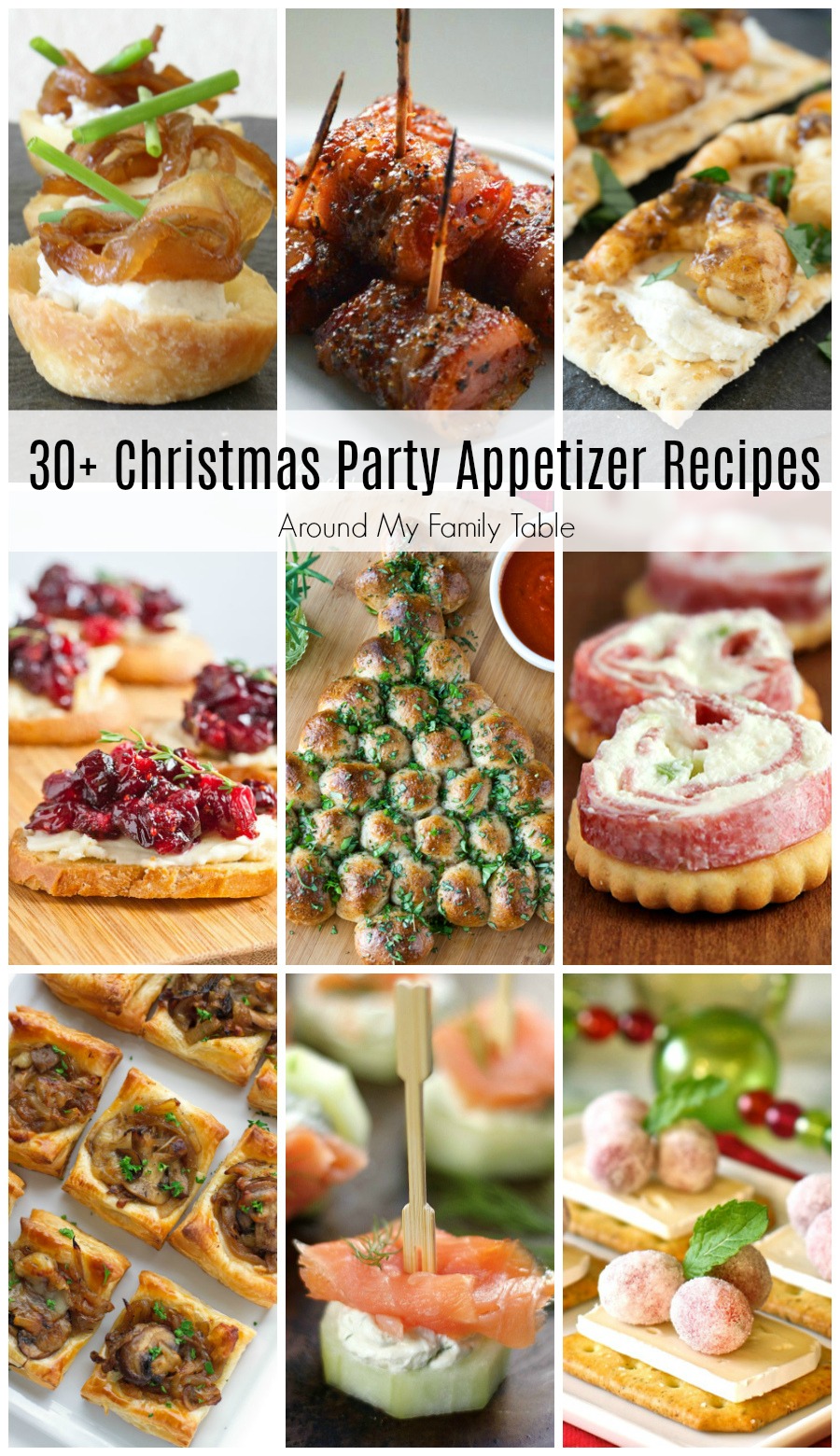 Easy Christmas Party Appetizers
'Tis the holiday season, and I am already in planning mode for all the shindigs that come up around the holidays. I know I am not the only one who feels like things seem to sneak up this time of year. Time flies so quickly and before we know it, the hustle and bustle engulfs us! Work parties, family gatherings, friends coming over- I need to have quick and easy appetizers and snacks to serve or take along.
Sometimes I want to serve something hearty, but other times, I just want to serve simple appetizers and desserts! These Christmas appetizer recipes are the best of both worlds because many of them are meaty, cheesy, and packed with tons of flavor. You can even make some of them in your slow cooker!
Christmas appetizer recipes don't have to be elaborate (but they sure can be). They don't need to require days to prepare or even hours if you don't have the time. Some of the best appetizers take very little time at all, which gives you with more family time. So whether you're planning a casual get-together or a formal Christmas dinner, this roundup of recipes will help you to put a smile on your guests' faces. If you need just one dish to take to a potluck or a full spread for all of your extended family, this list of ideas is for you!
These Christmas party appetizer recipes are sure to be a hit for your next gathering. So whether you are hosting a party or taking a dish to an event, check out all of these delicious ideas.
Christmas Party Appetizer Recipes
Garlicky Balsamic Shrimp Appetizers
Cranberry Cream Cheese Appetizers
Salami & Cream Cheese Roll Ups
Roasted Balsamic Cranberry Brie Crostini
Orange, Arugula, & Goat Cheese Bites
Sweet Onion & Goat Cheese Tarts
Smoked Salmon Cream Cheese Cucumber Bites
Gruyere, Mushroom, & Caramelized Onion Bites
Crockpot Honey Garlic Little Smokies
Brie Bites with Sugared Cranberries
Bacon Wrapped Kielbasa Bites with Brown Sugar Glaze
Christmas Tree Pull-Apart Bread
Mini Loaded Twice Baked Potatoes