Holiday Decorating on a Budget…lots of tips to keep you on a budget when decorating for the holidays.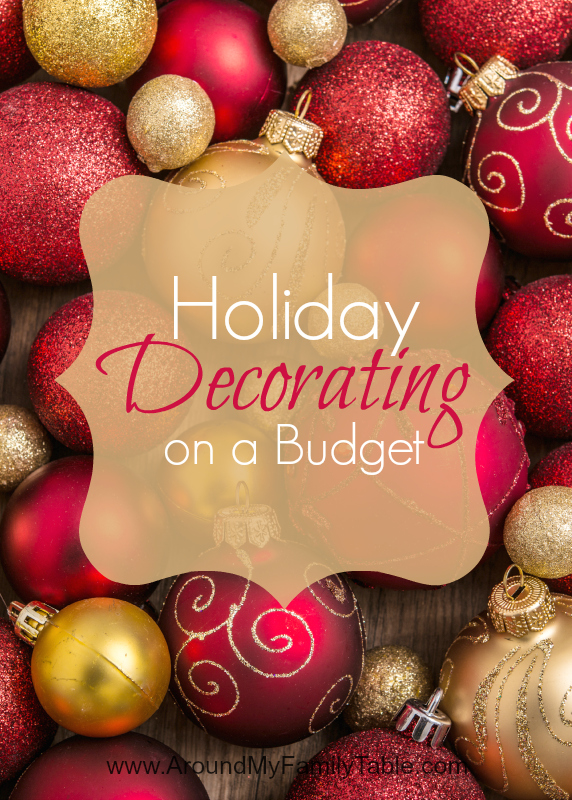 Tips for Beautiful Holiday Decorating on a Budget
1. Pick one room or one location in your home that you will decorate.  Is that your family room? Your dining room with pretty centerpieces? Your fireplace with a beautiful mantle?  Just pick one area and focus on that.  Don't feel like every inch of your home needs to be transformed for every holiday.
2. Shop off season.  Shop for Christmas decorations the week after Christmas…many stores reduce their prices by as much as 80-90%.   This goes fore pretty much every holiday from New Year's to Thanksgiving.  Can't wait until after the holiday, make sure to shop discount stores and always use a coupon.
3. Set the mood when people enter your own with a simple well placed front door wreath.  No need to decorate the whole house for every single holiday when you put effort into the entrance of your home.
4. Repurpose thrift store finds.  Use holiday plates to create a wall collection, take apart wreaths and silk flower arrangements to create your own, use a bunch of colorful ornaments in a large vase as a centerpiece.  Just think outside the box.
5. Make your own Christmas ornaments.  A couple bottles of acrylic paint, a couple dozen clear glass ornaments, and some ribbon.  These hand crafted ornaments are a fraction of the cost.  Squeeze a bit of color (or two or three) of the paint into each ornament and swirl until the whole thing is coated.  Turn upside down to drain out the excess paint.  Tie with a pretty ribbon.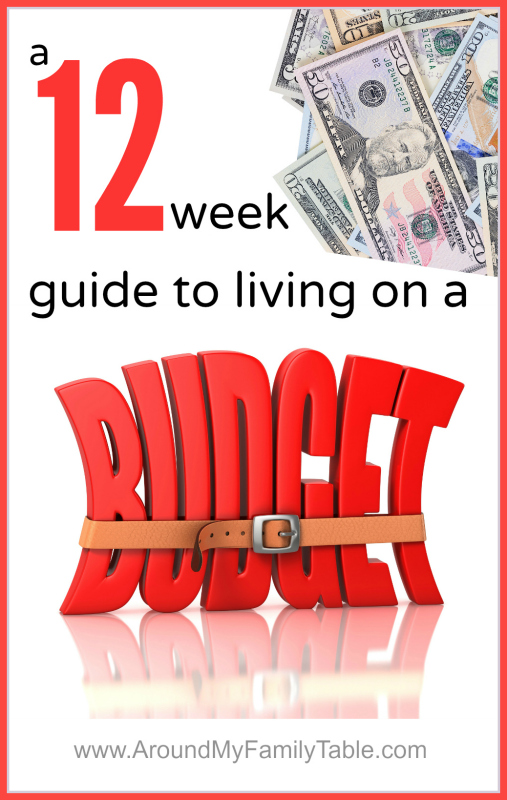 To dive further into budgeting, homemaking, and cooking…I'd love to welcome you over to my Facebook group, Easy Family Recipes. It's a private group, so please ask to join.  Don't forget to check out the Living on a Budget class list or all the previous On a Budget posts.
Join my Weekly Newsletter
And get my Free Slow Cooker Resource Guide! It's full of recipes with 5 or fewer ingredients plus plenty of slow cooker tips!

Plus, you'll get access to my free EXCLUSIVE downloads & printables for newsletter subscribers.