If you are trying to eat healthy, plan your meals, and live on a budget you will probably need to find some snacks that are cheap but aren't junk. Kids always seem like they are starving after school. With busy schedules and crazy days, it's good to have a plan so you aren't spending your money on vending machines and drive-thru snacks. The following snack ideas on a budget will give you some ideas that will satisfy without breaking the bank.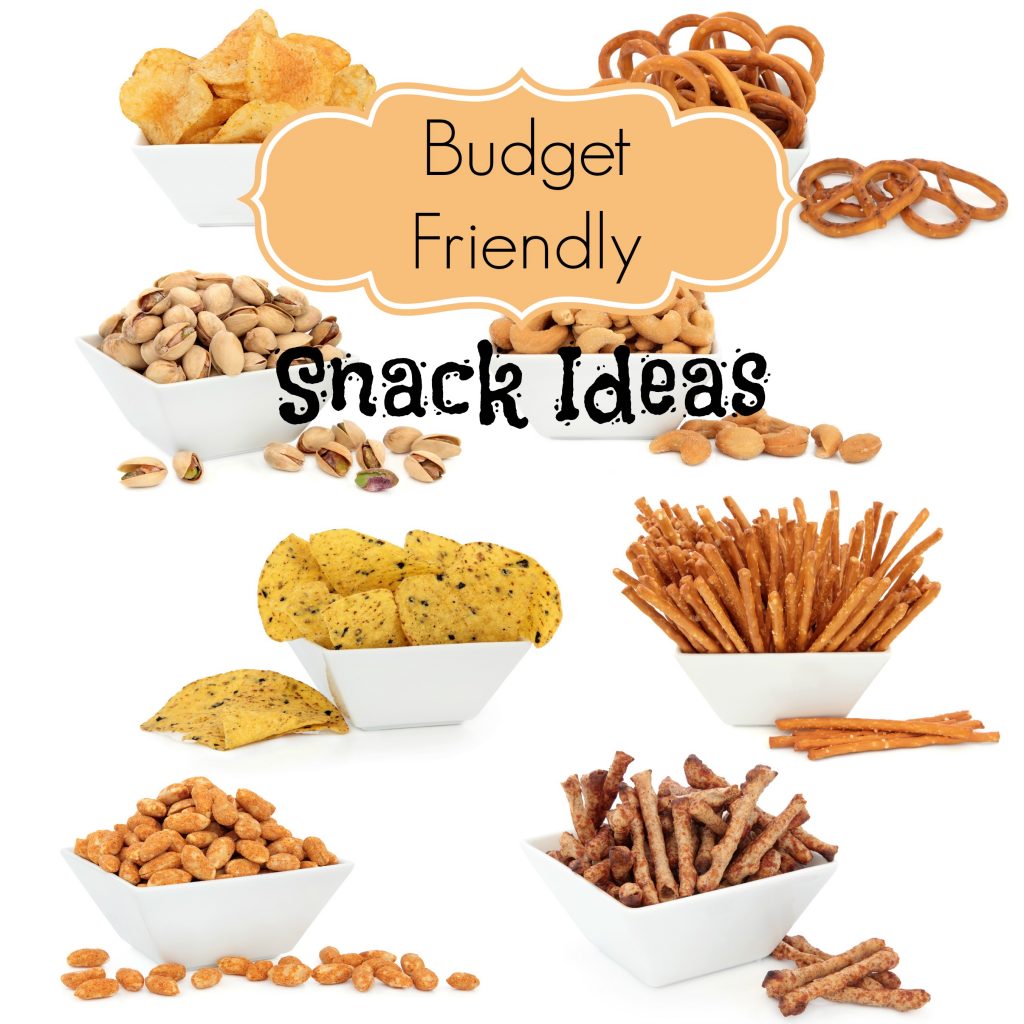 Simple and Healthy Produce
Fruits- My kids love having fruit accessible when they get hungry. I never mind if they grab something from the fruit baskets because it's not like they'll "spoil their dinner" when every choice is healthy! Some of their favorites:
Apples- portable and packed with fiber and vitamin C. You can often find apples for under a $1 per lb.
Bananas- high in potassium and a great bang for your buck.
Vegetables- A simple prep can make veggies a very budget friendly snack. Instead of buying the packaged versions, quickly wash and cut your own. Portion out for a great snack on the go. Carrot sticks, bell pepper slices, and broccoli florets are perfect for this. I made cute veggie cups for my son's birthday a few years ago and everyone loved them.
Smoothies– A perfect blend of the fruit and veggies with great nutritious benefit. Add a bit of peanut butter or greek yogurt for an added boost of protein.
Protein Packed
Cheese– string cheese is a convenient way to get calcium and protein on the go. Or slice up some block cheese with some crackers.
Nuts– Raw nuts like almonds, pistachios, and cashews are great snacks because they keep you full and have plenty of protein and healthy fats. Buy nuts in the bulk bins at your grocery store and pre-portion them out. They are much more affordable this way!
Peanut Butter– An excellent source of protein and inexpensive way to jazz up crackers, celery, or apples.
Hummus– This delicious dip has plenty of protein, fiber, and folic acid. Making your own is an easy way to save some money.
Eggs– Even if you splurge on cage-free organic eggs, they are only about 3-4 dollars a dozen. Boil several up and you have a great snack you can store in your fridge for the week.
Yogurt- Greek yogurt has more protein and less sugar, and at under a dollar a serving it's a great snack. Plain yogurt is a good option as well. Dress it up with a drizzle of honey or a little homemade granola.
Salty Snacks
Popcorn– Perfect for a quick filling snack, look for the varieties with less butter. Even better option? Pop your own! One package of un-popped kernels can make about 32 cups for under $5.
Pretzels– A fat-free way to satisfy that craving for something salty. Buy a larger bag and portion out into individual baggies.
Tortilla Chips– A great option to pair with a quick salsa or bean dip, I often find chips for a dollar at my grocery store for the store brand. They are also easy to make at home. Buy some corn tortillas, cut and drizzle with some lime juice or olive oil and a little salt, toss and bake until crisp.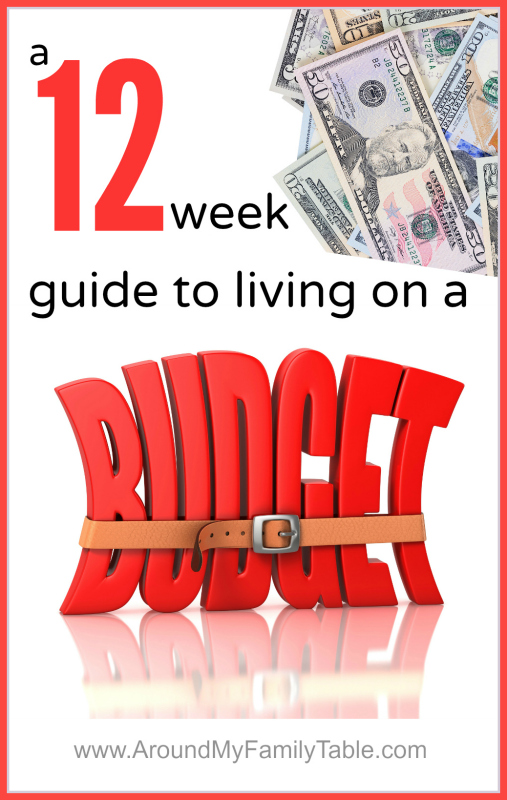 To dive further into budgeting, homemaking, and cooking…I'd love to welcome you over to my Facebook group, Easy Family Recipes. It's a private group, so please ask to join.  Don't forget to check out the Living on a Budget class list or all the previous On a Budget posts.
Don't Miss A Recipe!
And get my Free Slow Cooker Resource Guide! It's full of recipes with 5 or fewer ingredients plus plenty of slow cooker tips!

Plus, you'll get access to my free EXCLUSIVE downloads & printables for newsletter subscribers.