This post may contain affiliate links. Please read my disclosure.
Being on a budget doesn't mean you can't fun. I've got 16 fantastic ways for Having Fun on a Budget, perfect for families with kids, couples, and singles!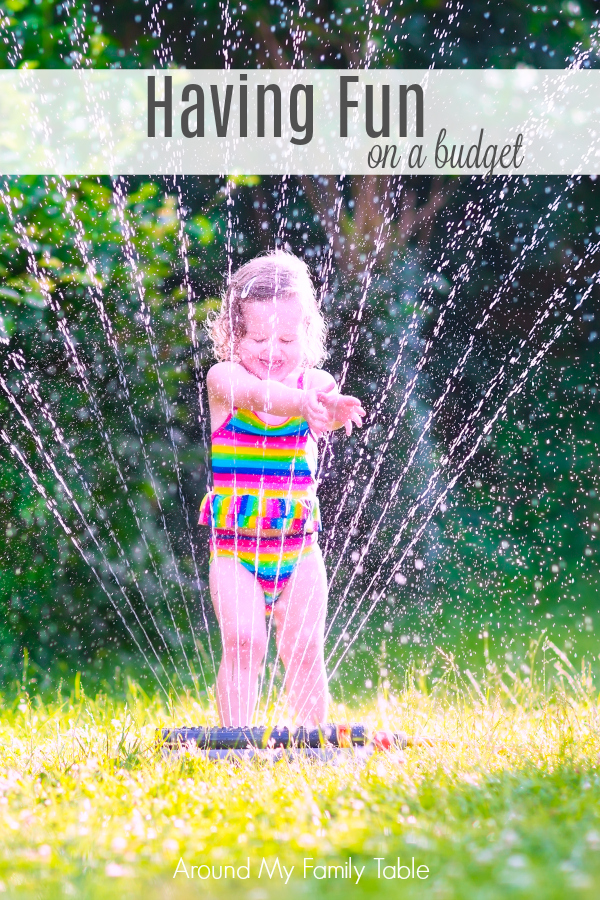 Having Fun on a Budget
You may think "fun" and "budget" are opposing concepts, but I want to show you that having fun on a budget is doable! Sticking to your budget can be a little overwhelming, and it's important to give yourself a well-deserved break now and then. You are more likely to commit to something if you are able to enjoy yourself. Chances are good that if you don't plan for some fun you'll end up spending money on it anyway. Be realistic when creating your budget and set some money aside when making your monthly plan. When I started including "fun" or "blow money" into my budget, I found myself able to let go of some other categories and stop stressing as much. Planning ahead for fun activities also gives the family something to look forward to. Here are some suggestions to prove that having fun on a budget is possible. I would love you to share your ideas as well.
Fun at Home
Dinner club– No need to go out with friends to a pricey meal! Get a group of friends and plan a dinner club every month. Everyone brings a dish to share in a certain category: entree, sides, dessert, drink, etc. The host makes the entree, then it rotates each time.
Game nights– Whether it's with friends or just the family, game nights are a cheap way to gather together for a good time. We've even gone to thrift stores to find new games (just make sure they have the pieces).
Movie nights– Rent a movie from Redbox (watch for codes -sometimes they have deals for free or discounted rentals), or borrow a DVD from a friend. Make homemade popcorn and make it an event. My kids love setting up a theater with blankets and pillows on the floor and dimming lights.
Hobbies– Do something you've been meaning to do. Read, scrapbook, explore a new language. If you enjoy crafting, many projects can be made using recycled items. Homesteading activities like canning, knitting, and fermenting are gaining popularity again, too. Pinterest has great ideas to give you inspiration.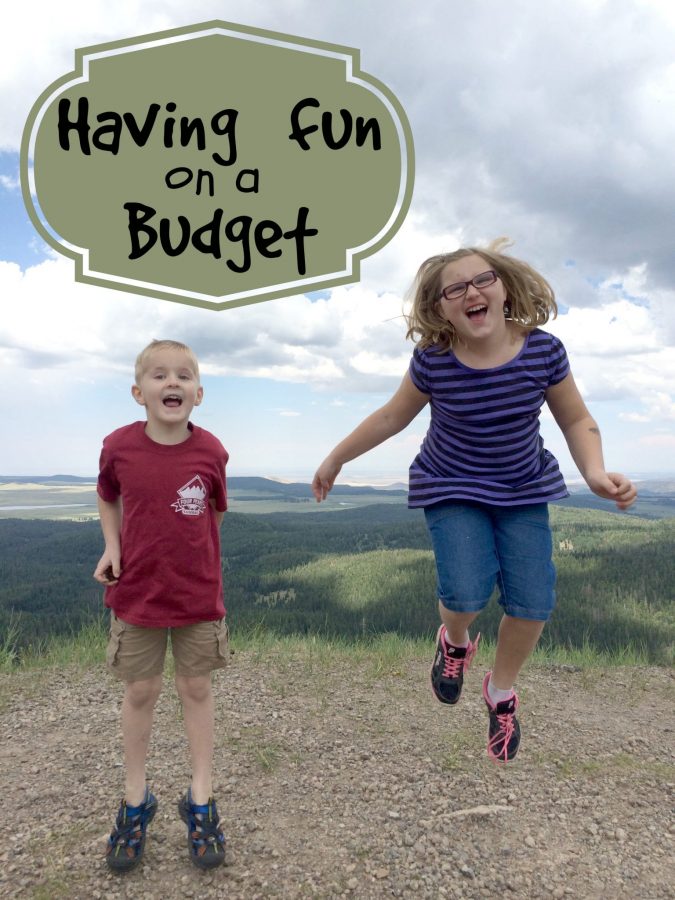 Get Outside
Your Own Backyard– Take advantage of the space you have, be it a large yard or shared community space. BBQ, swim, create a scavenger hunt or treasure map for exploration.
Picnic– When the weather calls for it, pack a picnic. I have some great ideas here for summer picnic ideas. Chilly weather? Try a fall or winter picnic. Fill thermos with boiling water for a minute or two, then empty and fill with soup or hot cocoa. The pre-heated thermoses will stay warmer longer.
Camping– Our family loves camping and it's a great way to reconnect and have fun. Think easy foil packet meals and planning ahead. Celebrating Family has some family camping tips here.
Gardening– If you have a green thumb, gardening can be a fun way to grown your own food or just a way to beautify your space and enjoy nature.
Hiking and Nature Walks– A great activity for everyone from beginners to experts. Even younger children can go into a stroller or baby carrier. Have older kids look out for certain nature items, collecting leaves, or go geocaching. Here are some great trails from East Valley Mom Guide.
Get out
Local Fun– Look for activities and events in your area. Book stores and libraries often have story time or crafts on certain days. Many parks offer movie events or free music concerts. Splash pads are perfect for hot days. Check out some of the group discount sites like Groupon and Living Social for deals on other local events.
Culture- Many museums offer free nights or sponsored nights courtesy of Target and Bank of America. Our library offers culture passes on a first come basis.
Share Passes– Many museums, zoos, and sporting events have sister discounts where you can save if you are already a member of one. Others allow you to take a guest or friend as part of your membership. I always select "guest" instead of hubbyman's name on any membership I purchase. This way I'm allowed to bring someone else on days when he is at work. I like coordinating with friends to share guest passes to one activity in exchange for another. Plus, then you already have someone to go with you!
Try a date day instead of date night– Need a date away from the kiddos? Lunch is usually cheaper than dinner and you can often save on matinee pricing. Plus, you don't have to worry about the kids staying up late!
Cheap Theaters- An often overlooked option perfect for families, cheap or dollar theaters show older movies at a discounted price. Many theaters offer summer movie passes that break down to a dollar or two per movie.
Kids Eat Free- If you are going to a restaurant, take advantage of Kids Eat Free nights. Many restaurants offer a free kids meal with paid adult entree.
Give Back
Volunteering is fun and rewarding. The awesome thing about giving to others is that you benefit from it as well. Studies have shown that when we give to others, it actually reduces our own stress. The best part is that giving of yourself doesn't have to cost you anything!
Help a neighbor with a little yard work or car wash.
Walk a dog for an animal shelter.
Make cards for someone. Military troops or local hospitals are usually good places to send to.
Take a dinner to a family in need. (New moms, bereaved families, families with sick children)
Donate good condition items you no longer use to charity, hospital, or shelter.
Bake cookies to give to local fire station
Walk, run, or volunteer in 5Ks.
What are your ides for having fun on a budget? Tell me below!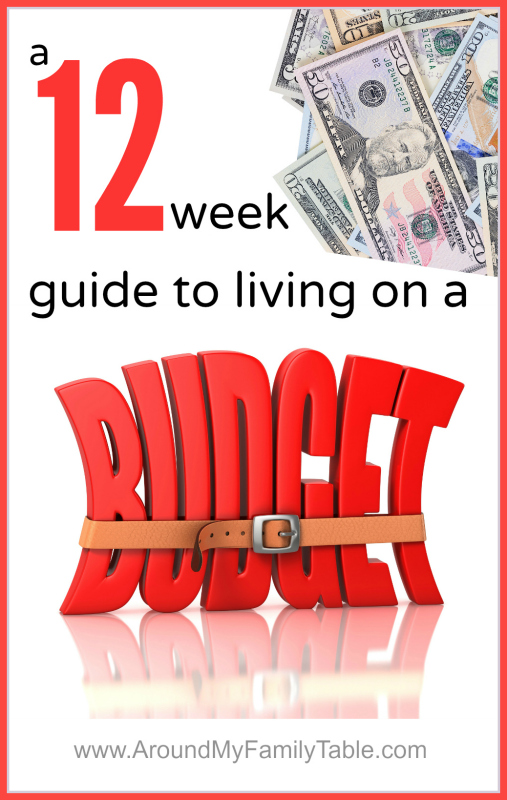 Don't forget to check out the other On a Budget posts.
Holiday Decorating on a Budget
How to Plan a Trip to Disney on a Budget
Party Favors on a Budget
Family Vacations on a Budget
31 Recipes on a Budget
Feeding a Family on a Budget
Snack Ideas on a Budget
Groceries on a Budget
Military Living on a Budget
Cooking Healthy on a Budget
Menu Planning on a Budget
Dinner Party on a Budget