This post may contain affiliate links. Please read my disclosure.
Military families often deal with unique financial difficulties. These Military Living on a Budget resources are specific to military families and their unique situations.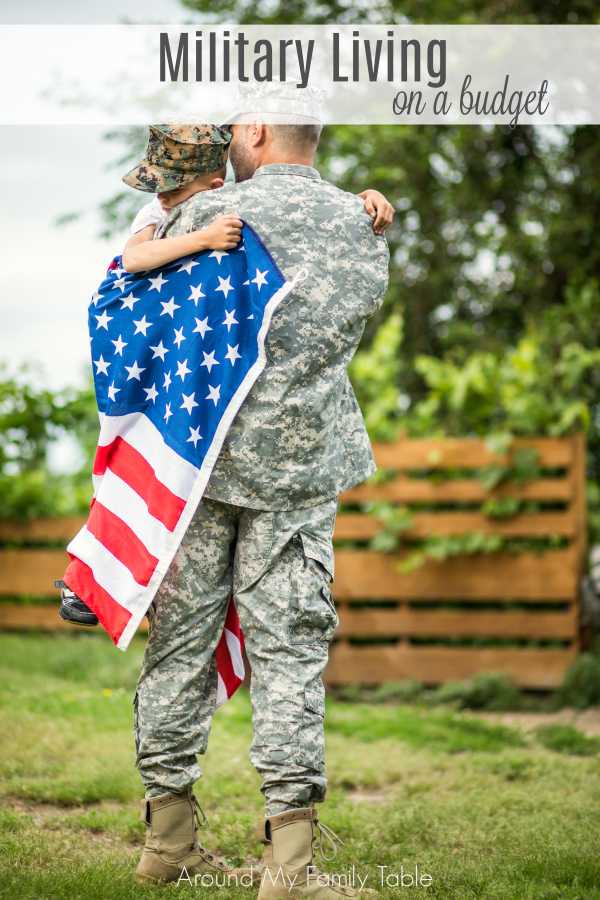 Both Reserve and Active Duty families face deployments and their accompanying financial unpredictabilities. Active Duty families face the financial stressor of frequent moves, while National Guard and Reserve families have to balance civilian and military responsibilities and shifting income sources. We love being military families, but we also know we have unique issues that require planning and resilience.
Military Living on a Budget
Military families are always up for a challenge and getting control over a family budget is no different. Here are five practical tips and resources to safeguard your family's financial health, readiness, peace of mind and help you live on a budget.
Get Out of Debt
Military families are more likely to have high amounts of credit card debt than civilians. Frequent moves, deployments, military spouse employment difficulties and other factors can make it tempting to rack up credit card debt. Resist that seemingly easy way out because it will cost more later. Check out Dave Ramsey for concrete plan to get out of debt. The Dave Ramsey site has products that can be purchased, but you can get started with the many free tools available there.
Take Advantage of Military Discounts and Memberships
Many companies offer military discounts including restaurants, cell phone companies, clothing stores, and movie theaters. It never hurts to ask.
If you are near a commissary or exchange, take advantage of savings you may find there. The commissary and exchange do not always offer the lowest price, so be sure to comparison shop.
USAA provides insurance and investment services for military members and their families. My family has used USAA for home and auto insurance and travel discounts.
Emergency Fund
Work hard on building an emergency fund. Let's face it, many military families have dealt with military pay errors and debt payments, and there always seems to be a government shutdown looming. Start small with $500-$1000 set aside but aim to build an emergency fund of 2-3 months expenses. This takes some serious dedication. Add to your emergency fund little by little, divert bonuses or windfalls, or routinely pay a certain percentage into your emergency fund each pay period.
Live Off of One Income
If possible, try to live off one income, even if you have two. Deployments, TDYs, and other major life changes can leave you scrambling financially. Using that second income as a source for debt retirement, savings, and investment can transform your life.
Military One Source
Military One Source provides a range of free services to military families. Among that list of services is help with financial and legal affairs such as debt consolidations, retirement issues, and creating an investment plan.
Take Advantage of Military Discounts
Most places offer military discounts: restaurants, travel and moving companies, clothing stores, and discounted tickets. It never hurts to ask! Look into banking that is specifically geared towards military or one that offers military bonuses. It does pay to shop around a little because you may find better deals elsewhere for other items.
Your military family is resilient, strong, and dedicated to service. Just remember to take care of your family while you are protecting the world. Financial stability is an important part of mission readiness. But it is also an essential element of family survival. For more military living posts, check out my site at Celebrating-Family.com, especially my post about how to save money at the commissary.
Don't forget to check out the other On a Budget posts.
Holiday Decorating on a Budget
How to Plan a Trip to Disney on a Budget
Party Favors on a Budget
Family Vacations on a Budget
31 Recipes on a Budget
Feeding a Family on a Budget
Having Fun on a Budget
Snack Ideas on a Budget
Groceries on a Budget
Cooking Healthy on a Budget
Menu Planning on a Budget
Dinner Party on a Budget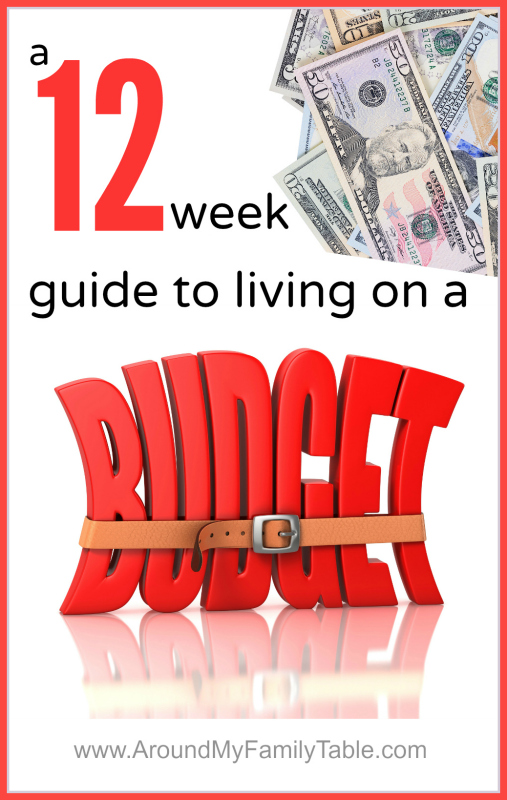 This is a guest contributor post by Janice from Celebrating Family. She loves being part of a military family and sharing her experiences and resources on her blog along with other family focused content.
org published: 9/27/14, updated 8/11/18