This post may contain affiliate links. Please read my disclosure.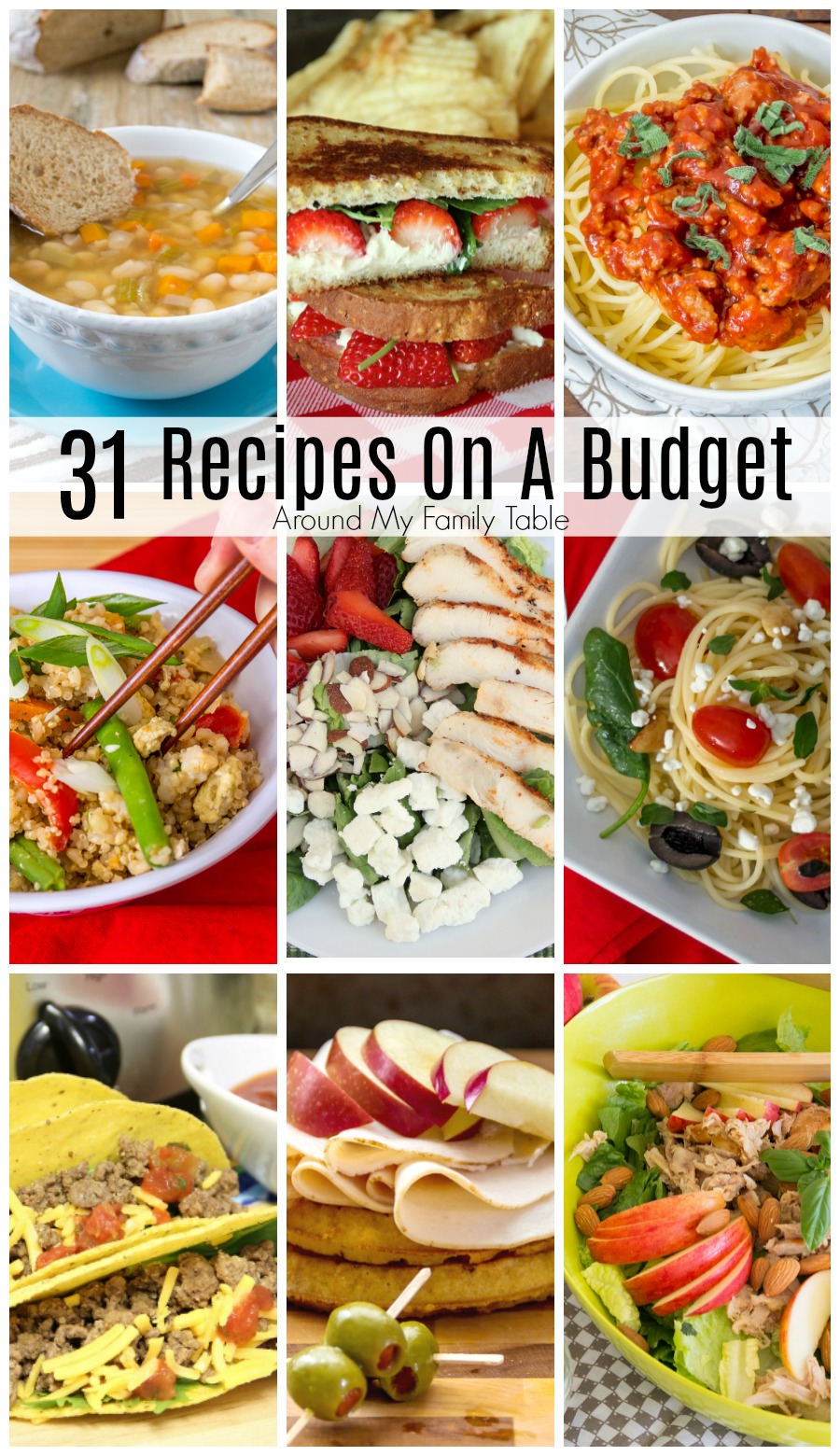 Eat healthy on a tight budget with these 31 Recipes on a Budget. A month's worth of budget friendly recipes that you'll feel good about feeding your loved ones that won't break the bank.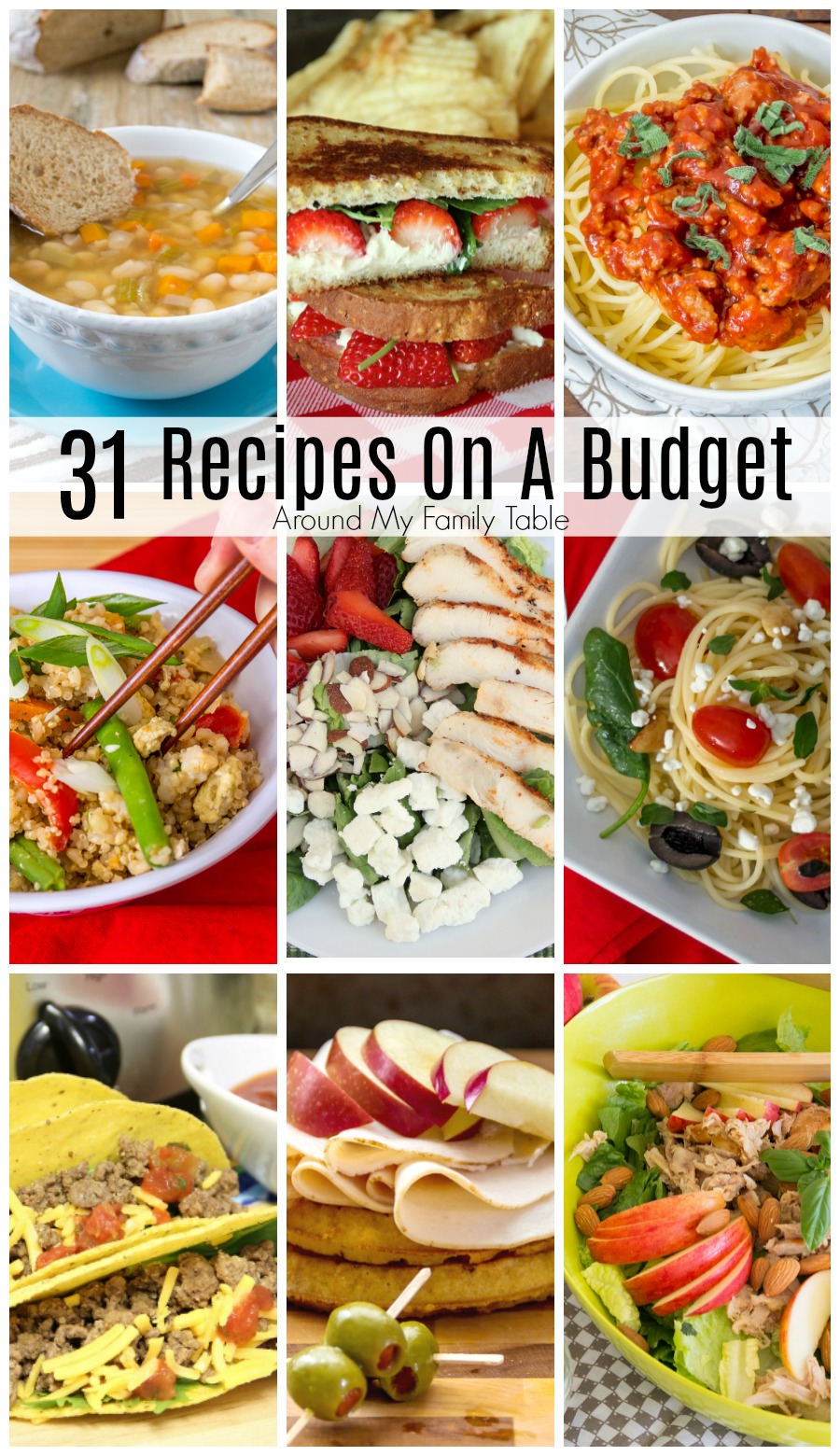 Easy Family Recipes on a Budget
As a mom, I want to cook meals that my family will love to eat. But one of the biggest challenges when trying to consistently cook at home is coming up with a repertoire of recipes on a budget that everyone in my family will find appetizing. It's so easy to get stuck in a rut when it comes to meal planning, especially when you're trying to feed your family on a tight budget. Sticking to a grocery budget can be hard, but I've learned that eating delicious meals does not have to be sacrificed when trying to save money. It is possible to eat like a king, or a queen as it may be, on the budget of a pauper. You'll find you don't need to spend a fortune to keep everyone's tummies full by creating a list of low cost recipes.
I've put together this inventory of my favorite budget meals featuring cost-effective ingredients. There is a new one for each day of the month so you can pencil in a new recipe for each day on your meal planning calendar. All 31 are recipes that you can whip up for $10 or less to feed a family of 4. Some are even under $5! There are many comfort foods and hearty recipes that will fill you up and are sure to satisfy. They're simple, delicious, and perfect for families. There is no need to repeatedly serve the same boring dishes anymore when your budget is tight. I hope this list inspires you to create a diverse menu with these budget friendly meal ideas.
Other ways to save money on groceries & shopping:
Use your grocery store's app to download coupons with just a click. The coupons are applied at checkout automatically.
Order groceries for pick up or delivery (I love this place…join and get some free pizzas with your first order). Less impulse buys.
Sign up for this app (use code: pxwyeri when you join) and add your loyalty cards…then after you make your shopping list go on and click the cash back on any items you will be buying. It will do the rest for you. Or if you shop at a store without a loyalty card…you can go in after you shop and add your items purchased and take a pic of the receipt. Super Duper Easy!
I also just recently found this app (use my referral code to get 3,000 points when you join). Instead of cash, you earn points that you trade in for gift cards. It's so easy and no preplanning or selecting offers…just snap a pic of your receipt and it does the work for you.
Lastly, for online shopping I use this website to earn a % back on my online purchases from Amazon to hotels to clothes stores. Pretty much every store I shop at is there and I earn a % back just for clicking through their link. Plus, get a bonus $10 back after your first purchase.
It's little things like these that start to add up. They take very little effort, but if you are diligent you can stick to your budget!
Recipes on a Budget
Low budget cooking doesn't have be boring or mean eating only rice and beans. Grab your menu plan for my favorite family friendly recipes on a budget.
Herbed Ham Frittata
Slow Cooker Taco Meat
Quick And Easy Spaghetti With Meat Sauce
Slow Cooker Italian Vegetarian Bean Soup
Grilled Cumin Lime Chicken
Chicken Avocado Verde Tostados
Pepperoni Pizza Quesadillas
Vegetarian Greek Pasta With Feta
Creamy Coconut Shrimp
Veggie Fried Rice
Healthy Bean Sausage Soup
Chicken Waffle Sandwiches
Bacon Wrapped Garlic Sage Chicken
Grilled Chicken With Mustard Maple Glaze
Slow Cooker Turkey Lasagna
Clean Eating Quick Healthy Baked Ziti
How To Roast A Chicken
Goat Cheese Stuffed Bacon Wrapped Chicken
Grilled Strawberry Goat Cheese Sandwich
Easy Cheese Enchiladas
Strawberry Almond Chicken Salad
Tex Mex Taco Salad
Apple Chicken Salad With Honey Poppyseed Dressing
8 Can Soup
10 Can Chili
One Pot Creamy Chicken Broccoli and Rice Divan
Hamburger Steaks with Onion Gravy
Frugal Feeding Mashed Potato Soup
Spinach and Black Bean Pasta
Black Bean Burger Dinner
Simple Chicken Fajitas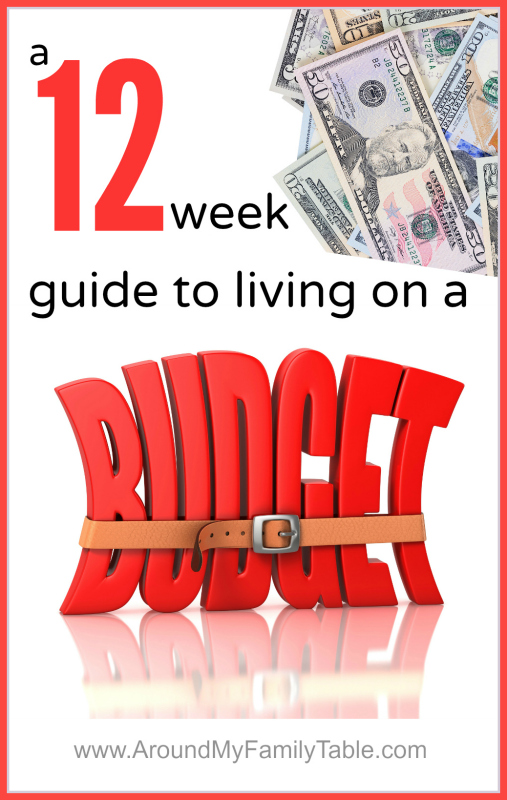 Don't forget to check out the other On a Budget posts.
Holiday Decorating on a Budget
How to Plan a Trip to Disney on a Budget
Party Favors on a Budget
Family Vacations on a Budget
Feeding a Family on a Budget
Having Fun on a Budget
Snack Ideas on a Budget
Groceries on a Budget
Military Living on a Budget
Cooking Healthy on a Budget
Menu Planning on a Budget
Dinner Party on a Budget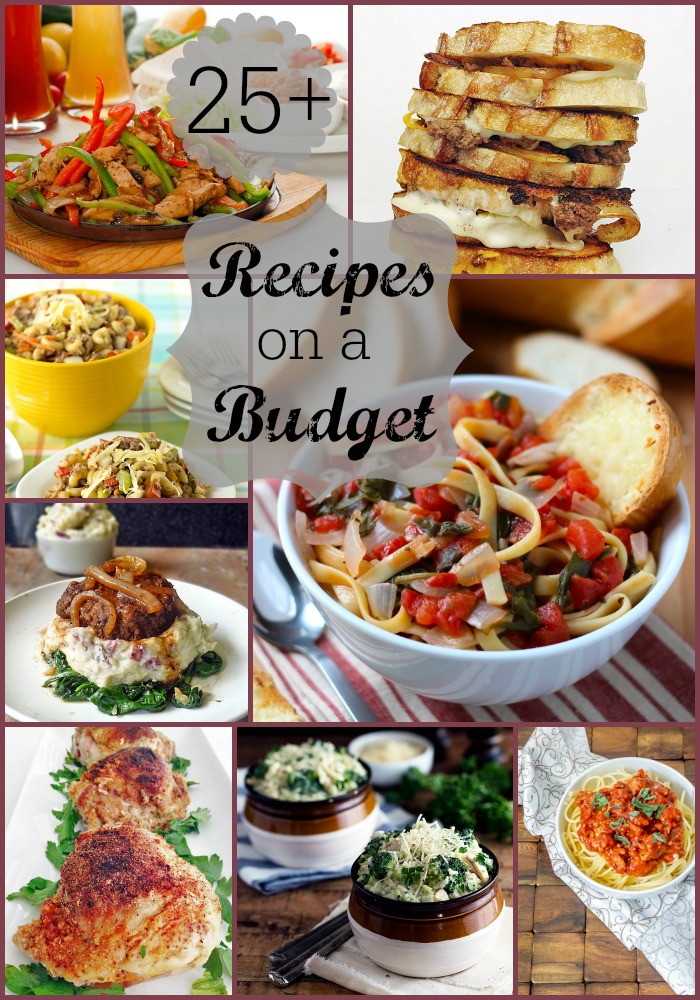 org published: 11/1/14, updated 8/11/18