I am so excited to kick off this living on a budget series! I know for some of y'all out there just mentioning the word budget might be scary, but don't fret. I am here to break it down an make everything super manageable. Living on a budget does not have to equate to ramen noodle dinners, peanut butter & jelly sandwiches, and never having any fun. Budgeting your money is the smart thing to do in order to know where it is going.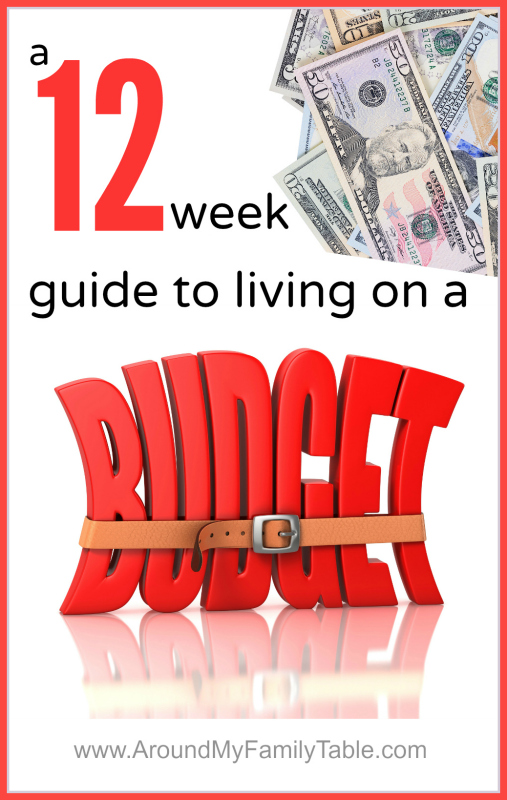 Have ever looked at your bank balance a week before payday and wonder where your money went? Living on a budget means simply that you are telling mama dollar and papa dollar where to go so that they can have a family real quick.
To get started, I recommend looking at your monthly income and expenses. You can simply list your income and then subtract your expenses from there, or you can get fancier. I personally like the resources and budget forms on DaveRamsey.com. They are pretty simple to plug everything into, and there are several forms that are free to download. If you have irregular paychecks, there is a form for that as well. There are some great printable budget binders too, Here's one from Thirty Hand Made Days.
A budget should not be so restricting that you and your spouse are arguing and saying, "It's not in the budget!" This is not an excuse to start a fight. As Dave Ramsey says, if you like pizza, make a category in your budget for pizza. Looking at your budget, you can identify patterns and spending habits so that you can name every dollar and tell it where to go.
Every Saturday over the next 12 weeks our class will cover a new topic relating to budgeting. I'm giving you the course outline so you can look and plan ahead. To dive further into budgeting, homemaking, and cooking…I'd love to welcome you over to my Facebook group, Easy Family Recipes. It's a private group, so please ask to join.  
Class Schedule
Week 1. Menu Planning on a Budget
Week 2. Cooking Healthy on a Budget
Week 3. Military Living on a Budget
Week 4. Groceries on a Budget
Week 5. Snack Ideas on a Budget
Week 6. Having Fun on a Budget
Week 7. Feeding a Family on a Budget
Week 8. Recipes on a Budget
Week 9. Family Vacations on a Budget
Week 10. Party Favors on a Budget
Week 11. Disney World on a Budget
Week 12. Holiday Decorating on a Budget
Join my Weekly Newsletter
And get my Free Slow Cooker Resource Guide! It's full of recipes with 5 or fewer ingredients plus plenty of slow cooker tips!

Plus, you'll get access to my free EXCLUSIVE downloads & printables for newsletter subscribers.