This post may contain affiliate links. Please read my disclosure.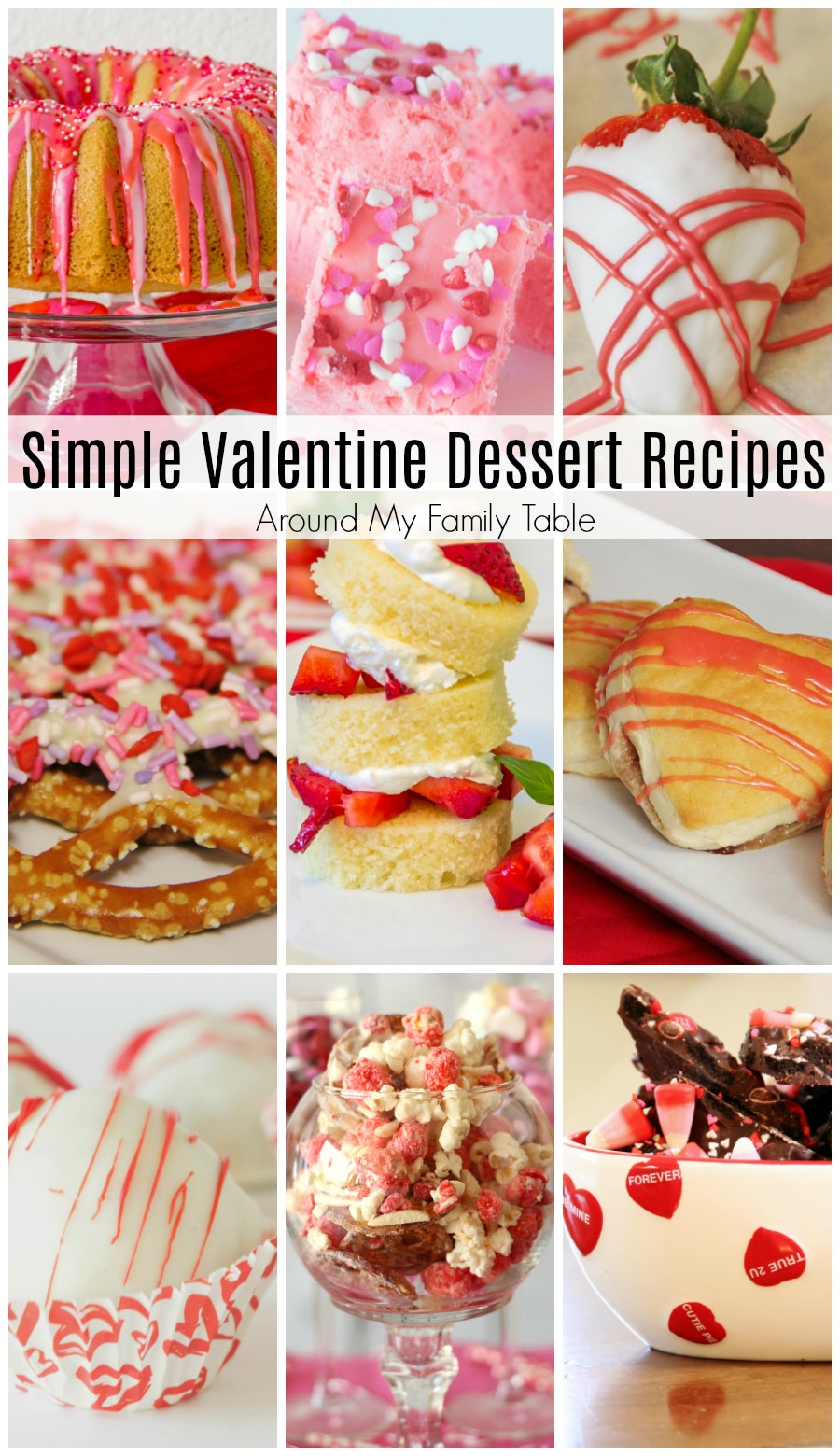 Valentine's Day is right around the corner and this list of Simple Valentine Dessert Recipes is sure to have the perfect treat to share with your hunny.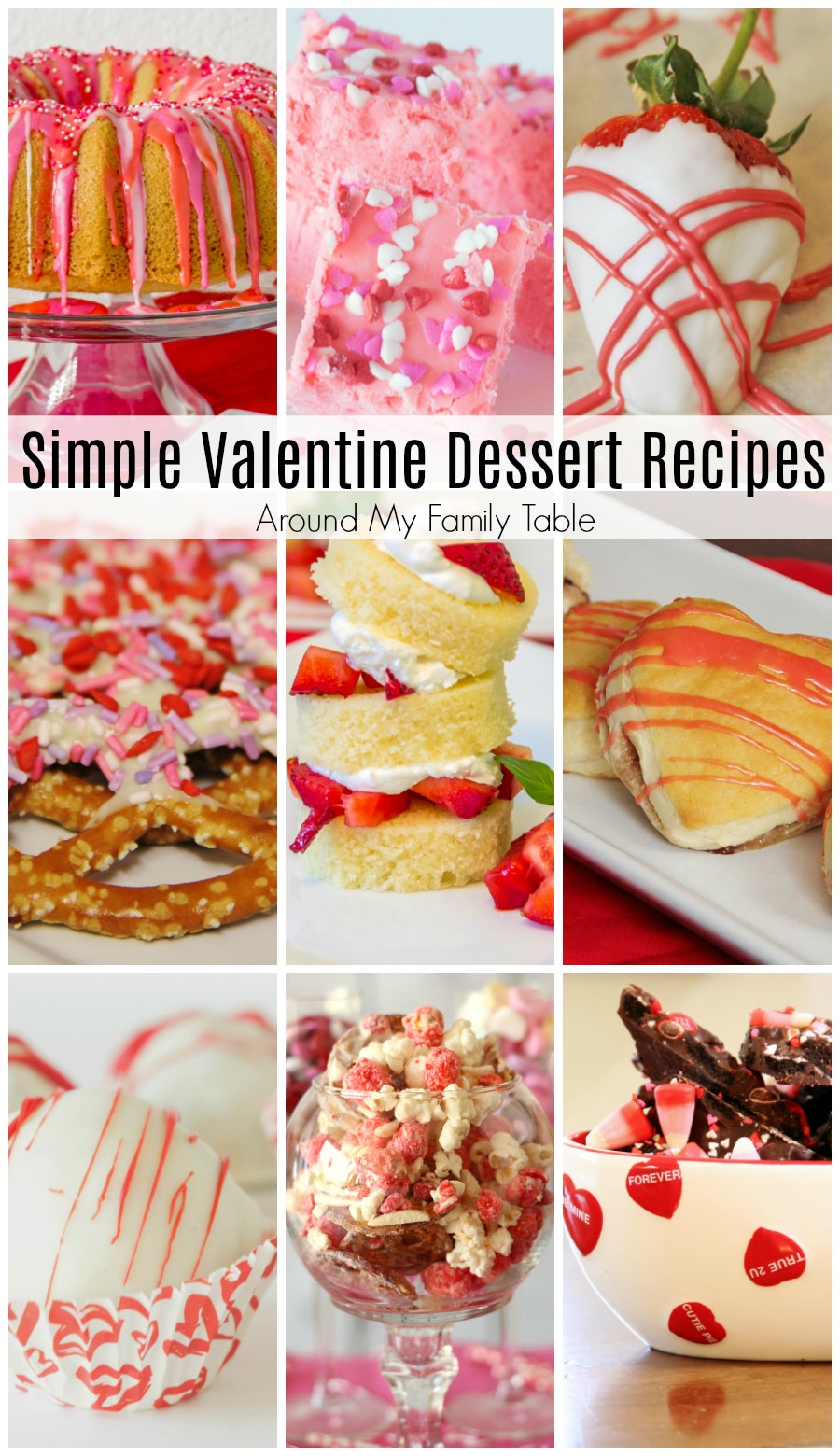 Simple Valentine Dessert Recipes
One of the ways that I show my appreciation and love to my family is by cooking delicious food, whether it is a nutritious, comforting dinner or a fancy, themed dessert. That means that every February I like to make my husband a special dessert as part of our Valentine's Day celebration. I also like to bake up a few fun treats for my kiddos to enjoy during the week leading up to the big day.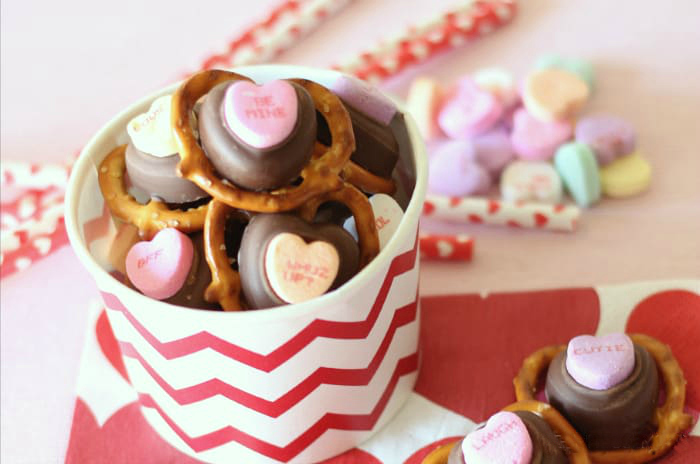 Easy Valentine's Day Desserts
Today, I've been looking through all of my recipes and searching the web to find the few dessert recipes that I'll prepare for this year. There are so many beautiful desserts that are both delicious and festive looking, but I've managed to narrow down the possibilities to a few especially simple, but truly impressive choices. They look much more difficult to make than they really are, so don't shy away from any of them.
To me, dessert recipes for Valentine's should be decadent and chocolatey, but also smooth and creamy. I tend to settle on some sort of variation of a rich fudge, a fluffy cake, and maybe even some dipped strawberries. There are plenty of these ideas here, but if you prefer a little saltiness to cut the sweet, I've included a few of those options as well.
Dessert Recipes for Valentine's Day
I'm seriously loving all of these easy Valentine's Day desserts! I'm sure you'll have fun with all of these recipes too. I love Valentine's Day!
Red Velvet Fudge
Valentine's Day Fudge
Valentine's Chocolate Chip Cookies
Chocolate Covered Cherry Rice Krispies Treats
Strawberry Shortcakes
Valentine Bundt Cake
Valentine Breakfast Biscuits
Valentine Cookie Bark
Valentine's Brownies
Best Fudge Recipe Ever
Cherry Divinity
Strawberry Oreo Bonbons
White Chocolate Covered Long Stem Strawberries
White Chocolate Dipped Pretzels
Strawberry Cream Cheese Pinwheels
Strawberry Vanilla Poke Cake
Chocolate Malt Cake
Pomegranate Lemonade Cupcakes
Valentine Cinnamon Snack Mix
Healthy Valentines Snack Mix
Easy Homemade Strawberry Pudding
Decadent Lava Cake
Chocolate Covered Strawberry Rice Krispies Treats
Strawberry Valentine Cookies
Valentine Muddy Buddies