This post may contain affiliate links. Please read my disclosure.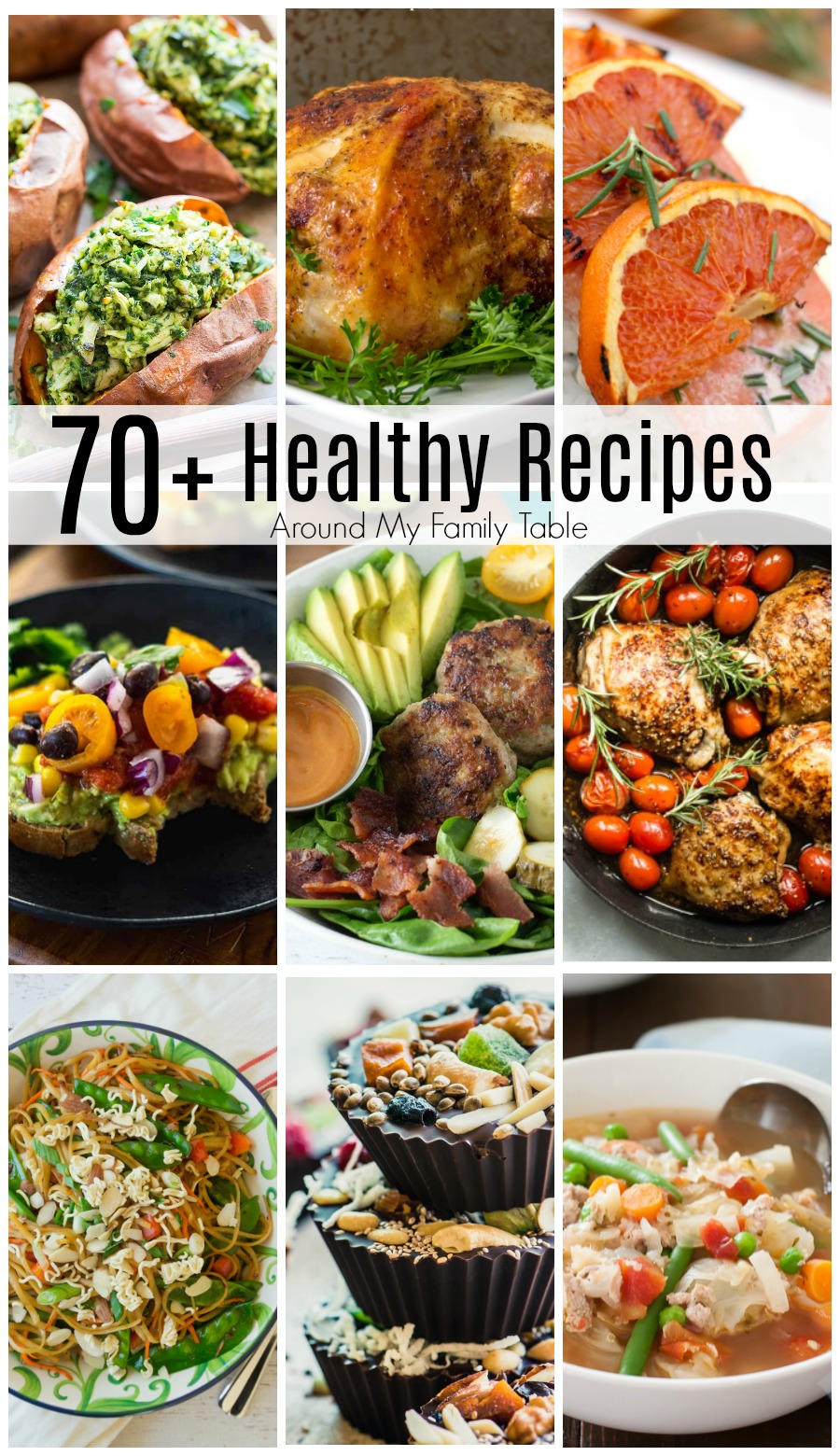 The time for resolutions is upon us. Losing some extra weight or eating a more healthy diet usually tops the list of new resolutions, and this list of over 70 Easy Healthy Recipes will be sure to help you keep on track.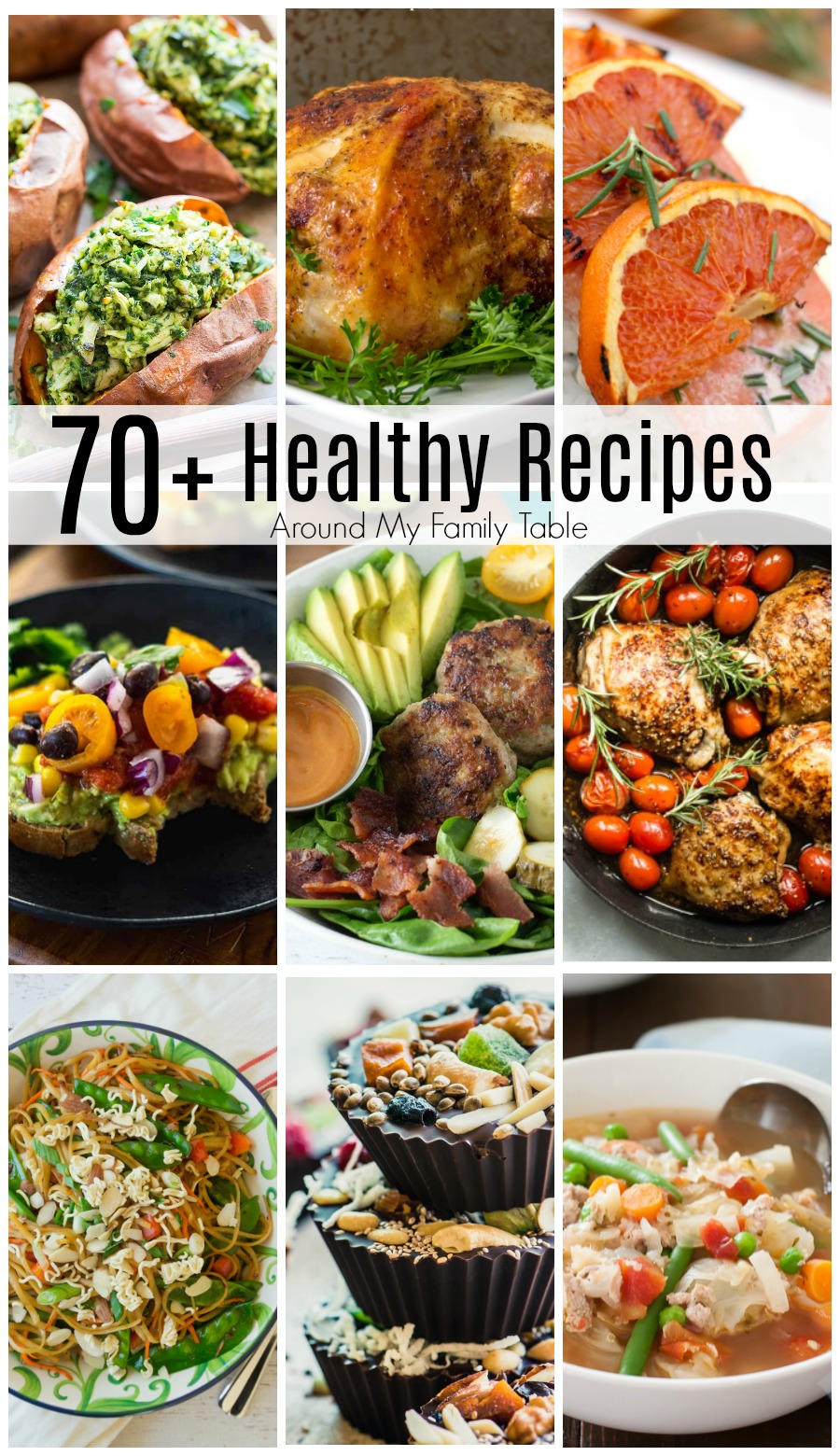 Easy Healthy Recipes
Many of us groan when we think about eating right because we think of bland foods that are not very appetizing and not very filling. Say no more to that unseasoned, dry chicken breast next to a stack of cut celery sticks in your lunch. Eating like that is sure to leave you feeling hungry and unsatisfied, leading to overeating and making more bad food choices. Losing weight is difficult, but I'm here to prove that eating healthy does not have to equate to eating tasteless, boring food.
After all of the holiday indulging (have you tried any of my cookies yet?), I know I am looking forward to some cleaner eating. I've made some new personal goals for my own weight loss, and I plan on reaching my goals while still eating delicious food. Therefore, I've made it a priority to hunt down a bunch of yummy menu items that won't derail my goals, but you should know that these aren't all low calorie meals. So, keep that in mind when you are creating your own meal plan to fit your goals.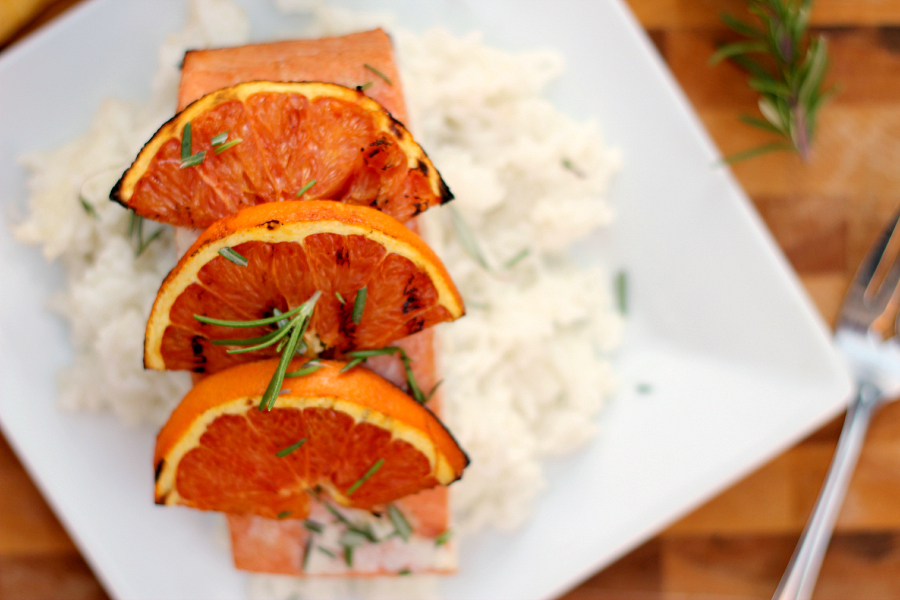 I love finding something new and exciting to add to my family's regular favorites and go-to recipes. Bland foods are a no-go for me, so I've found recipes that are packed with flavor. I have over 70 easy and healthy recipes for you that are sure to satisfy, yet still help you shed some of those extra holiday pounds. Here are some of my favorites that you are sure to love…
Over 70 Easy Healthy Recipes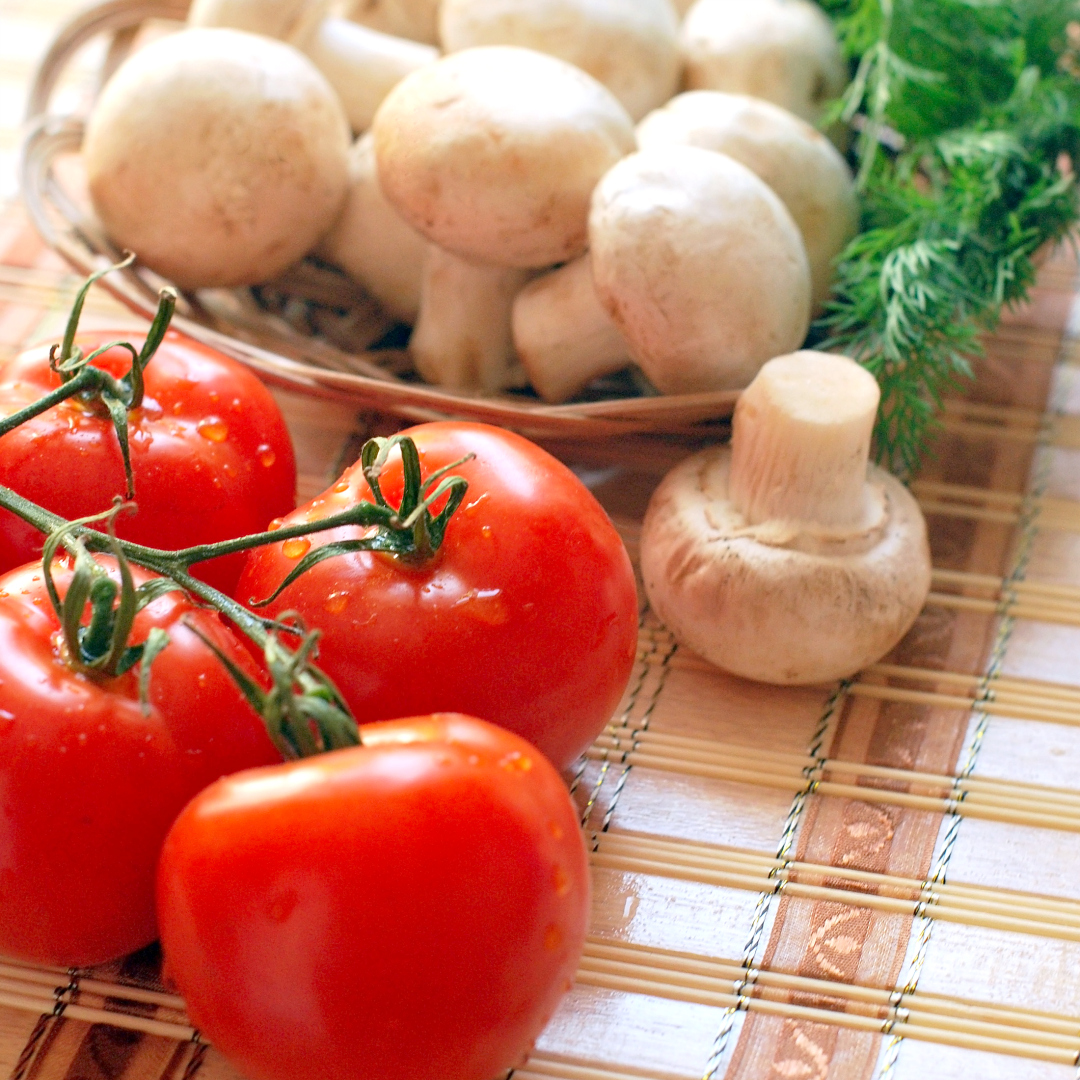 The rest of the Recipes are found in these other collections that I think y'all will love!
originally published 1/1/14, updated 1/22/2020