This post may contain affiliate links. Please read my disclosure.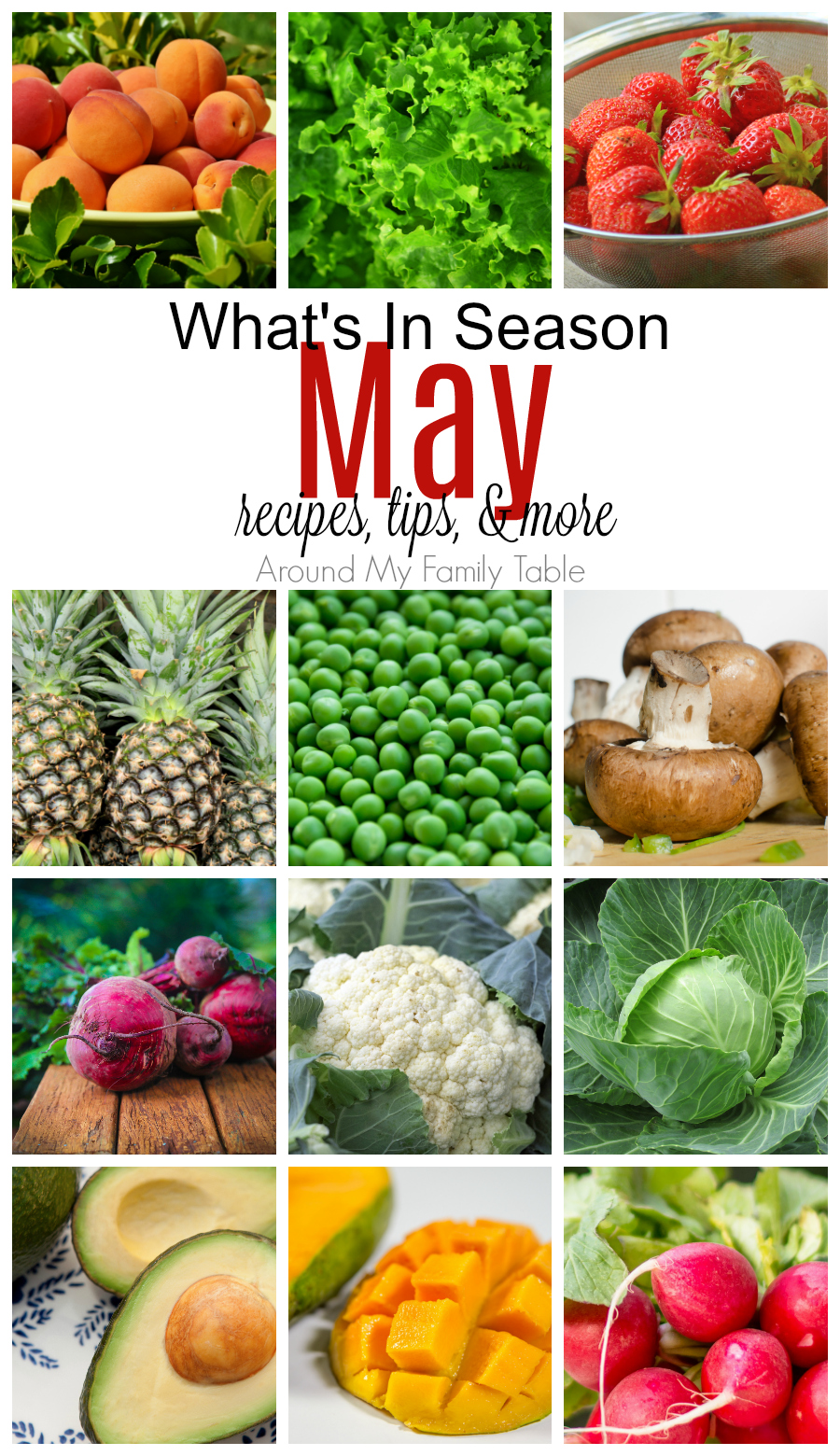 There is so much delicious produce in May and if you are like me, I try to save money at the store by buying produce that's in season. It's cheaper, it's fresher, and it didn't travel very far to get to your table. My May — What's in Season Guide is your guide to May Seasonal Produce along with recipes, tips, and more!
Be sure to sign up for my email list….seasonal recipes in your inbox every week!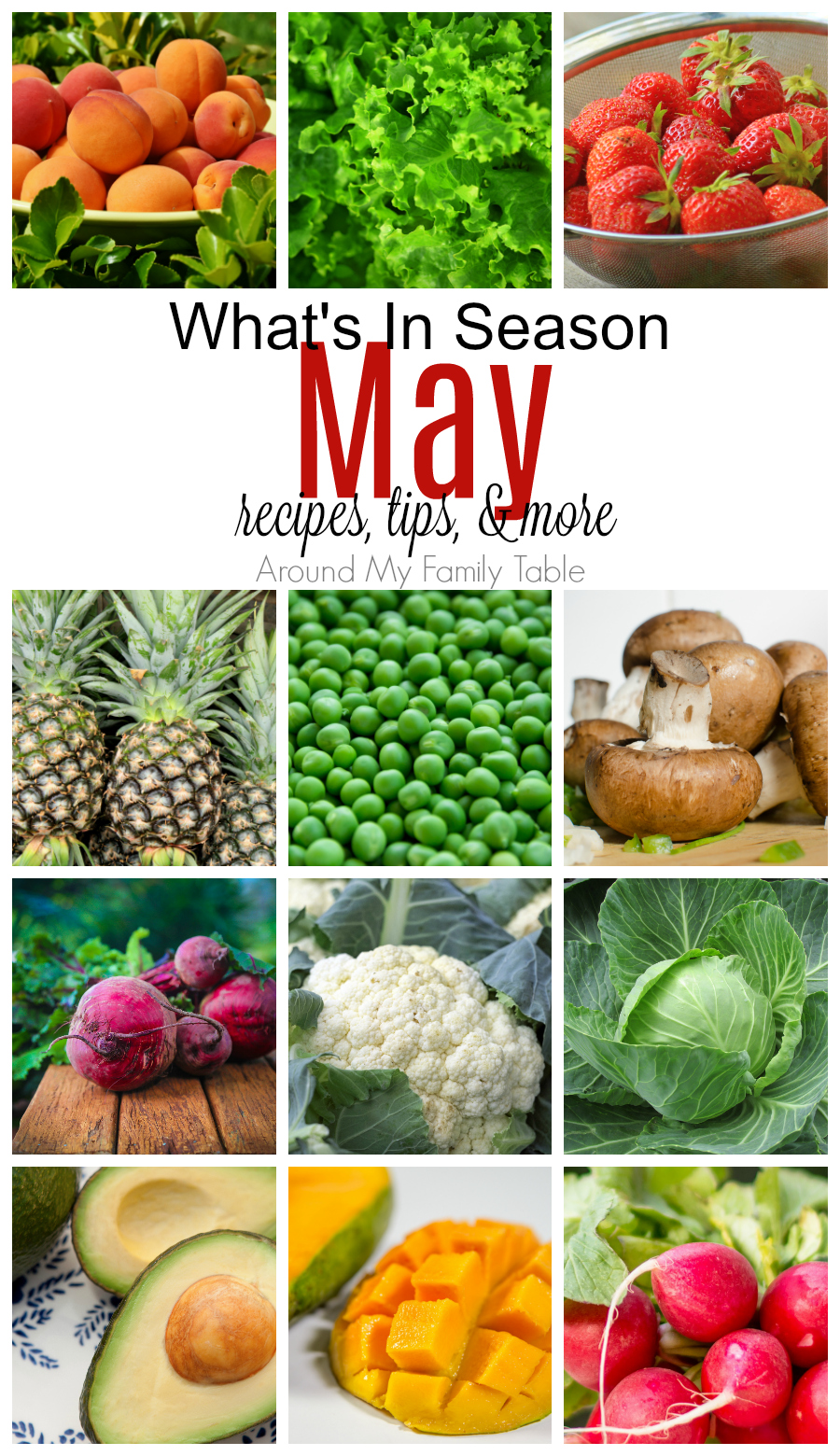 MAY SEASONAL PRODUCE
May has is a mixture of spring and summer produce. I love all the fruit and berries this time of year. It's also the beginning of stone fruit season! That means it's time to start making jam and canning fruit at its peak. A couple girlfriends and I get together once a month or so and have a big cooking day. We make a ton of different jams and jellies, prep freezer meals, and can anything we can get our hands on.
I hope this May — What's In Season Guide is just what you are looking for. Furthermore, if you're looking for more resources on your food journey then check out my Feeding a Family on a Budget guide or this Budget Friendly Menu Planning. I have lots of menu planning guides for various occasions and even a monthly & weekly menu planning printable that's super helpful. Lastly, the best thing for eating healthy and in season is a well stocked pantry.
May means Mother's Day and the beginning of camping and picnic season. WOOHOO! I've got tons of camping planning resources, a few Mother's Day menu plans, and some delicious picnic salad ideas.
MAY — WHAT'S IN SEASON GUIDE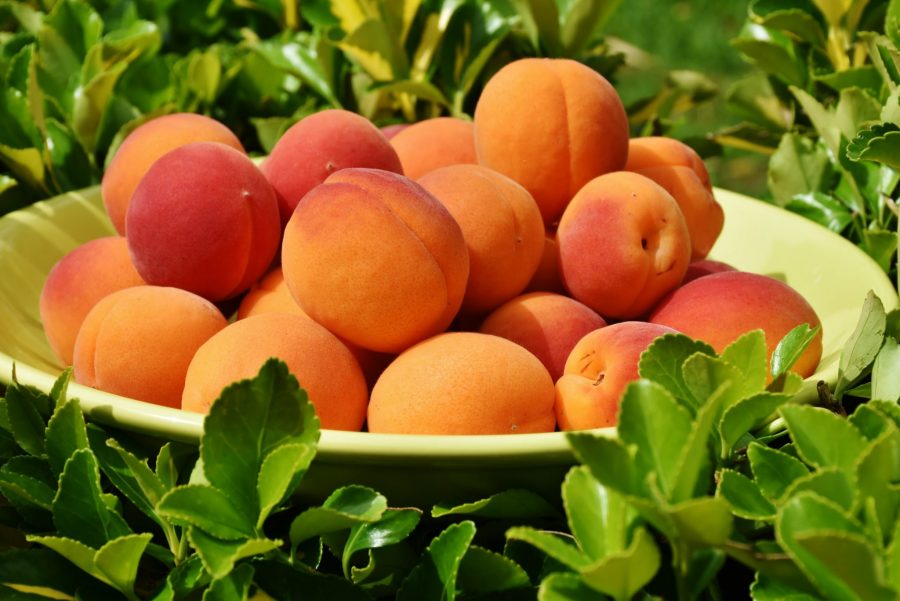 Apricots
Apricots are a good source of Vitamin A, rich in fiber, plus they are good for your heart, blood, and skin! My favorite thing to do with apricots is to dry them out in my dehydrator or blend them up in smoothies. So yummy!
Apricot Smoothies
Apricot Upside Down Cake
Apricot Sweet Rolls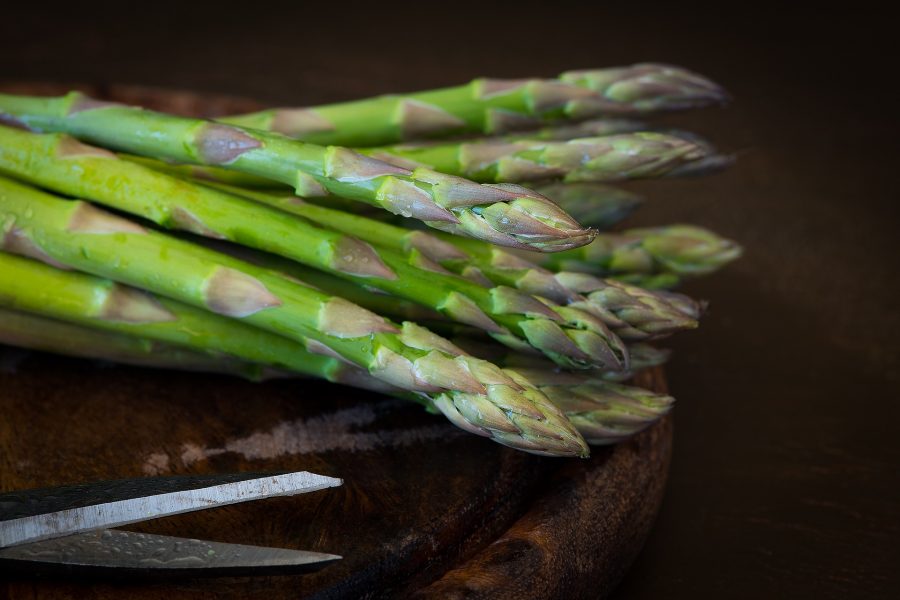 Asparagus
I wish I could grow asparagus because I buy it every week regardless of price and my family tends to prefer the thinner stalks, but will eat whatever I can find.
Asparagus Carbonara
Crispy Asparagus Fries
Creamy Lemon Casarecce with Asparagus
Shrimp & Asparagus Pasta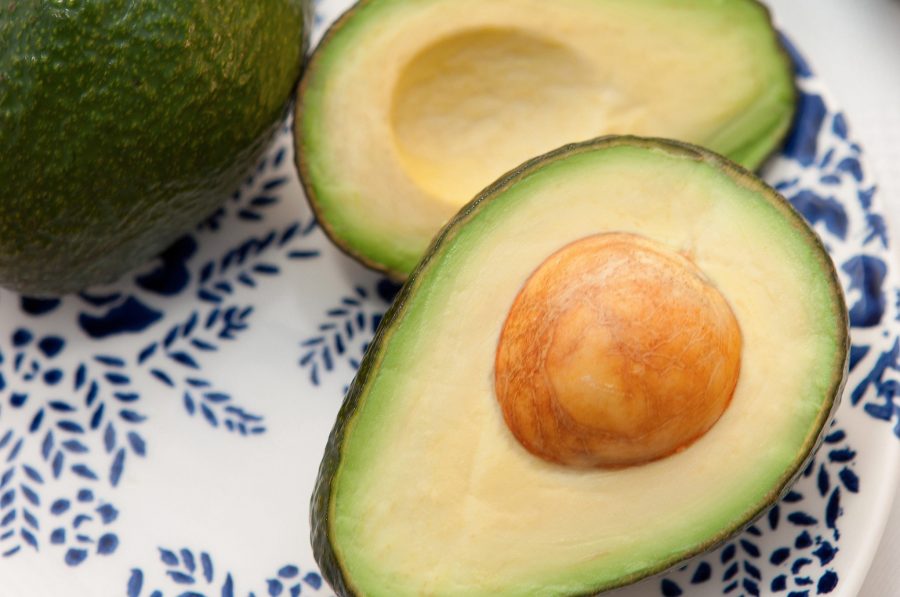 Avocado
For the first 35 years of my life, I hated avocados…but I met an avocado farmer who told me I just hadn't had a perfectly ripe avocado yet. She gave a few and said exactly what day to try them. I patiently waited and then…I fell in love. I'm a huge avocado snob and always look forward to when they are in season!
Creamy Avocado Dressing
Avocado Bacon Deviled Eggs
The Guacamole that Changed My Life
Avocado Asparagus Egg Salad
Baked Eggs and Green Chiles in Avocados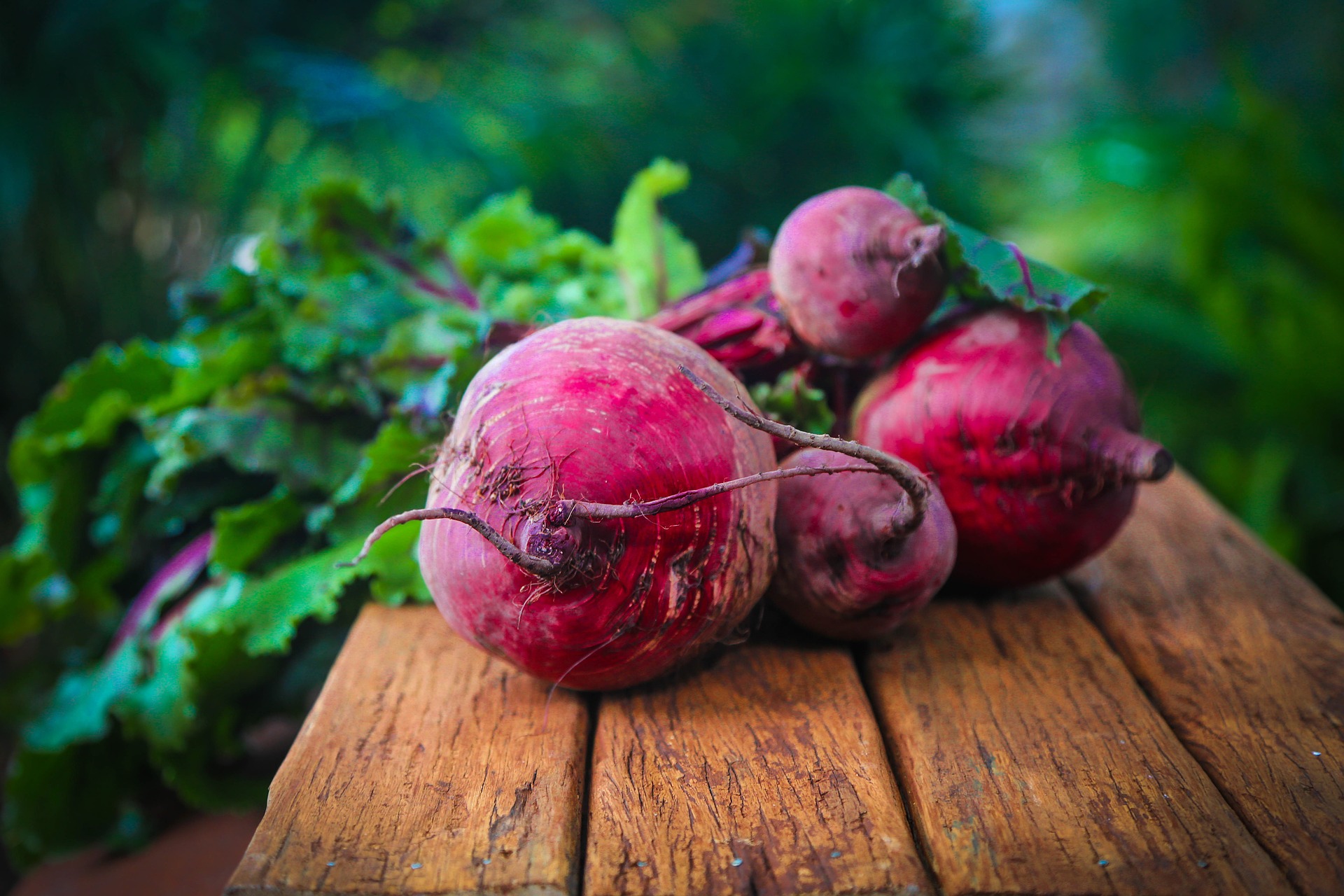 Beets
Does anyone else sing the sugar beets song from Sesame Street when they talk about or have any type of beets? I know, I'm showing my age..but the song always comes out when I'm making beets. Beets, Beets, Sugar Beets, Beets….
Crispy Oven Roasted Beets
Orange Pickled Beets
Beet Salad with Peaches & Basil
Rosemary Roasted Beets & Carrots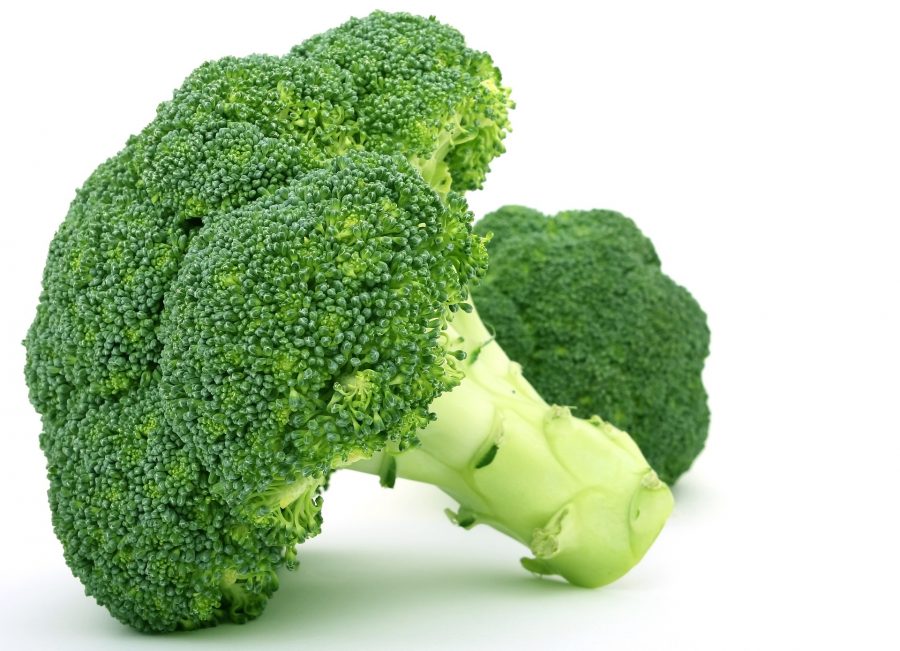 Broccoli
My kids never get tired of broccoli. They happily eat it and would eat it with every dinner if I let them. I tend to just roast it with olive oil, garlic, and a little kosher salt. I love it when it is just starting to turn dark which means the flavor becomes a little nutty. YUM!
Broccoli Leek Quiche
Broccoli Saute with Pecans and Garlic
Broccoli Cheese Soup
Chicken Teriyaki with Broccoli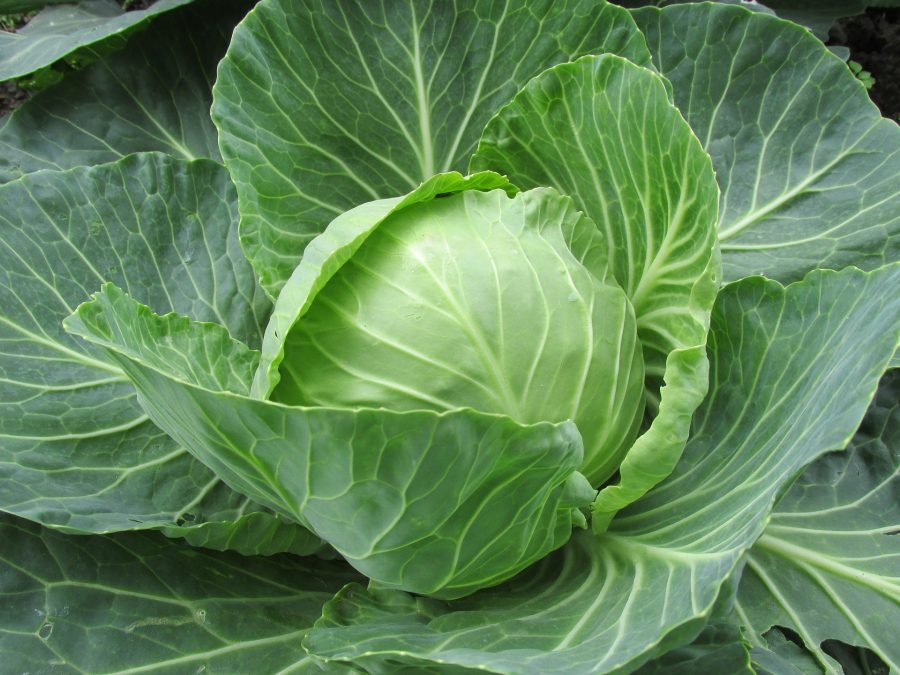 Cabbage
Mostly I use cabbage for coleslaw and corned beef, but it is so delicious and has so many health benefits. It is a great source of vitamin K, vitamin C and vitamin B6. Plus it's a good source of manganese, dietary fiber, and potassium to name just a few.
Chicken Avocado Verde Tostadas
Bang Bang Shrimp Tacos
Tomato Bacon & Cabbage Saute
Chow Mein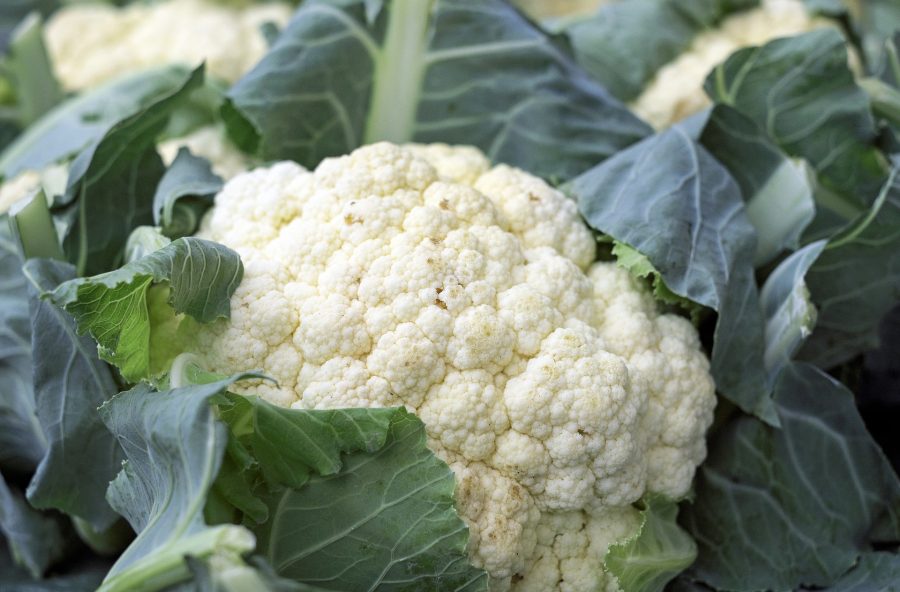 Cauliflower
I love cauliflower simply roasted in the oven. But it's so versatile and the hottest veggie on the planet these days. Additionally, it's great for using in place of potatoes or rice.
Colorful Roasted Cauliflower
Ricotta & Cauliflower Tater Tots
Buffalo Cauliflower
Cauliflower Au Gratin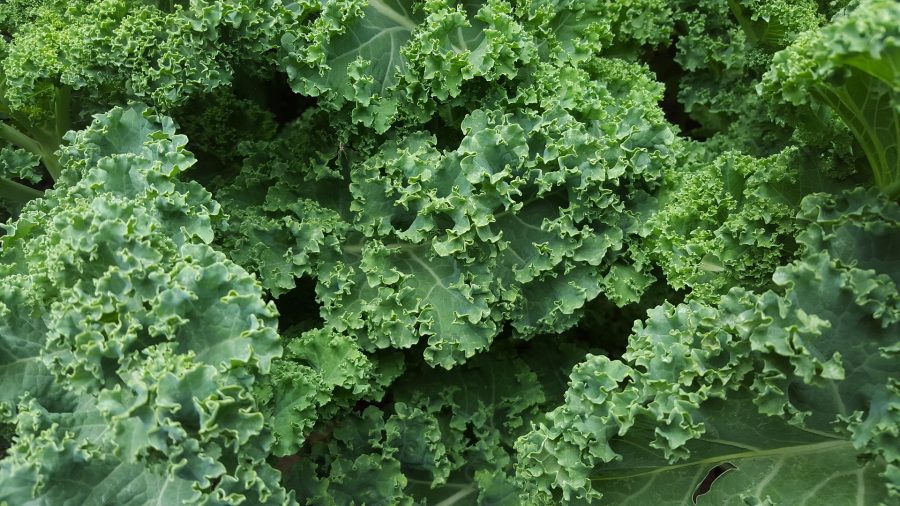 Greens
All sorts of greens are in season right now. There are too many for their own category so I combined them in to one. From spinach to kale to various lettuces…there are so many options!
Spinach and Tortellini Soup
Kale Smoothies
Roasted Beet Salad with Leafy Greens
Kale and White Beet Salad
Spring Roll Quinoa Salad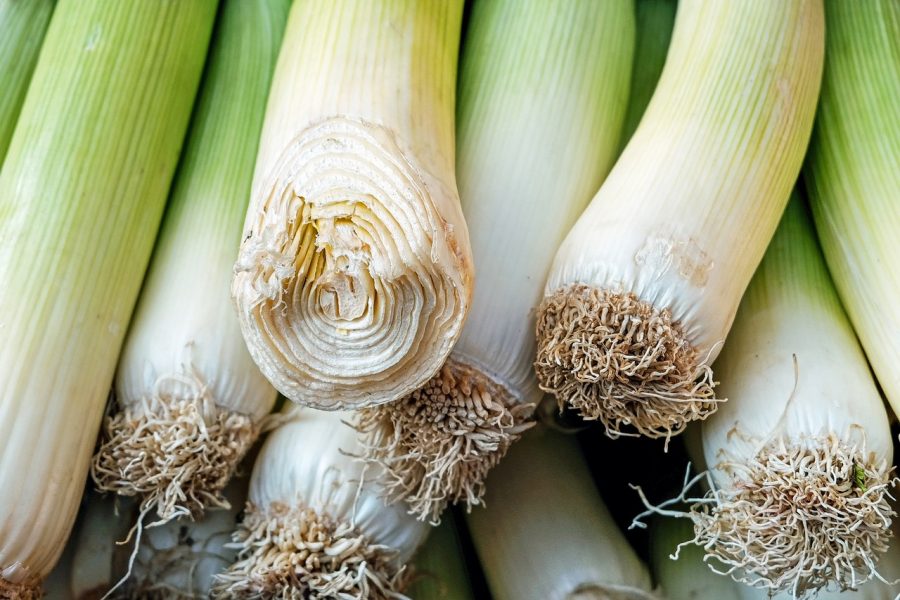 Leeks
I enjoy leeks, but I don't cook with them often. They are sometimes hard to find here, but when I spot them I pick up a few and use them in soups, breakfast dishes, and side dishes.
Broccoli Leek Quiche
Caramelized Leeks & Asparagus Bisque
Sauteed Broccoli Greens & Leeks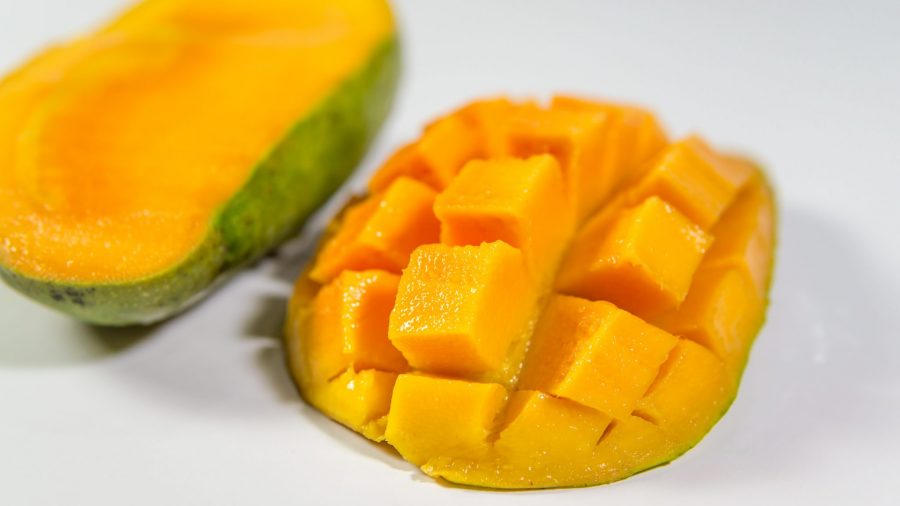 Mangos
Mangos are pricy little fruits, but waiting until they are in season means the price is affordable and the flavor is amazing! Smoothies, salsa, drinks, and ice cream are my favorite ways to use mangos…besides just slicing them up for a snack.
Grilled Salmon with Mango Salsa
Mango Cheesecake Ice Cream
Mango Spiced Oatmeal Cookies
Mango Margarita Cupcakes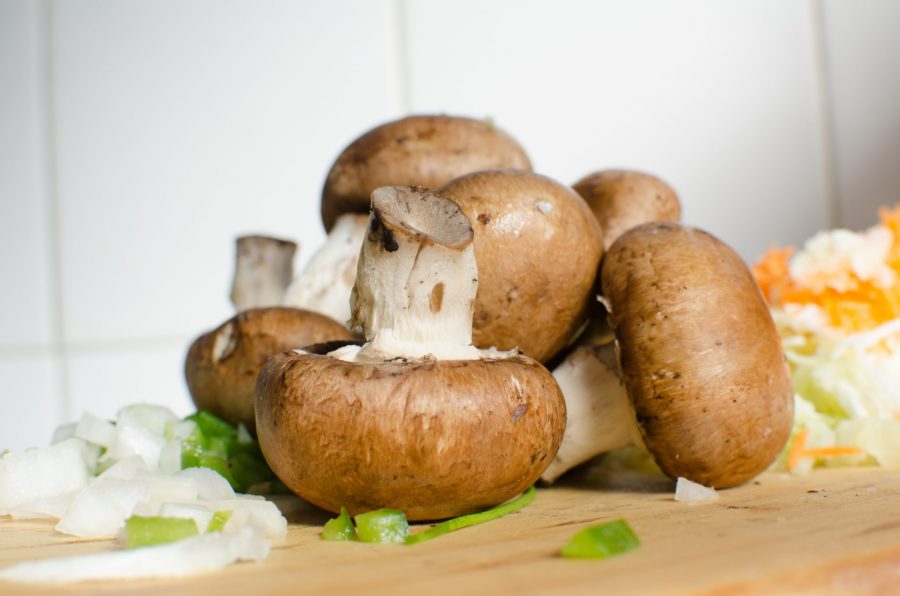 Mushrooms
I have to be honest…not a fan of mushrooms. Although hubby loves them, so when it's a special occasion I will saute them up in some olive oil so he can use them all week long on burgers or pasta or on top of a steak. He can't get enough.
Bacon Cheddar Stuffed Mushrooms
Mushroom & Smashed Avocado Tacos
One Dish Pizzas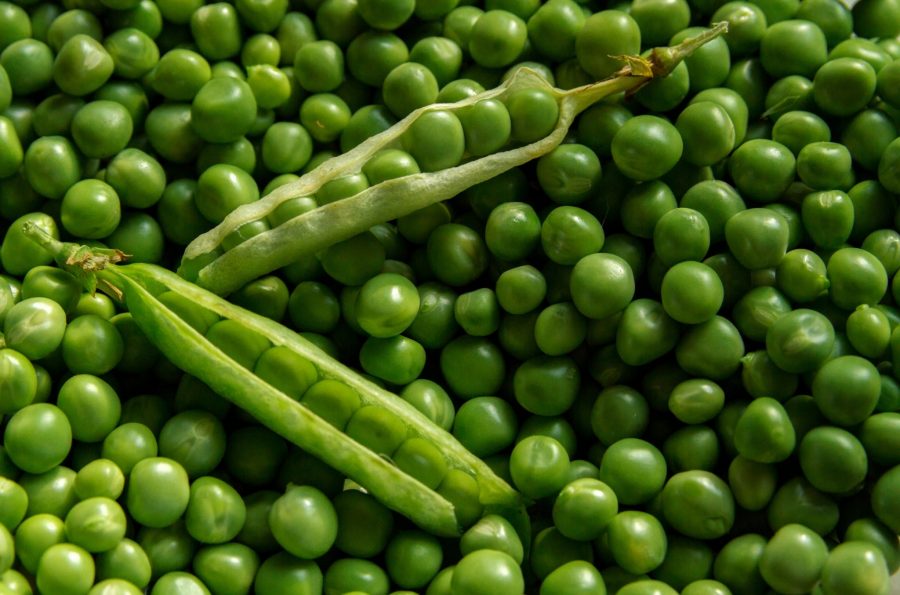 Peas
Never ever…NEVER buy canned peas. They are disgusting and yes I am biased. These little peas are one of my favorites. I'd choose them over chocolate any day! For reals! And my daughter asks for frozen peas for breakfast.
Pea-lafels
Spring Pea Salad
Spring Vegetable Gnocchi
Parmesan Peas & Asparagus Risotto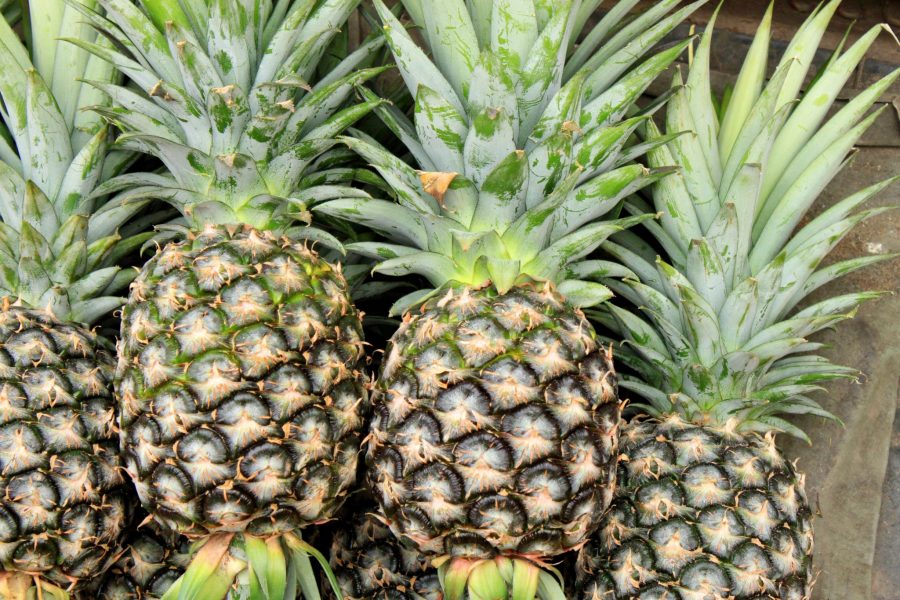 Pineapple
I don't usually make recipes with pineapple because as soon as I cut it, it disappears. Usually, there is a battle to the cut pineapple and it never gets used in the recipe or fruit platter as planned.
Pineapple Mint Granita
Coconut Grilled Pineapple
Pineapple Ginger Smoothie
Pineapple Pico de Gallo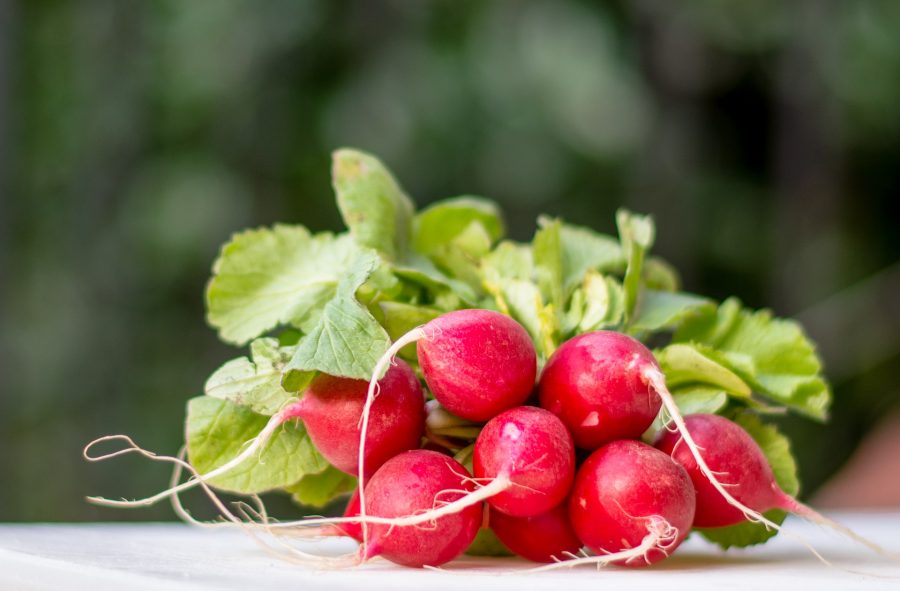 Radishes
One of my best friend loves radishes. Whenever we go out for Mexican food, she picks them off my plate and gobbles them up. Of course, I do the same thing with her black olives so it's a win-win situation for both of us!
Radish Mango Salsa
Radish Cucumber and Jicama Salad
Oven Roasted Radishes with Peas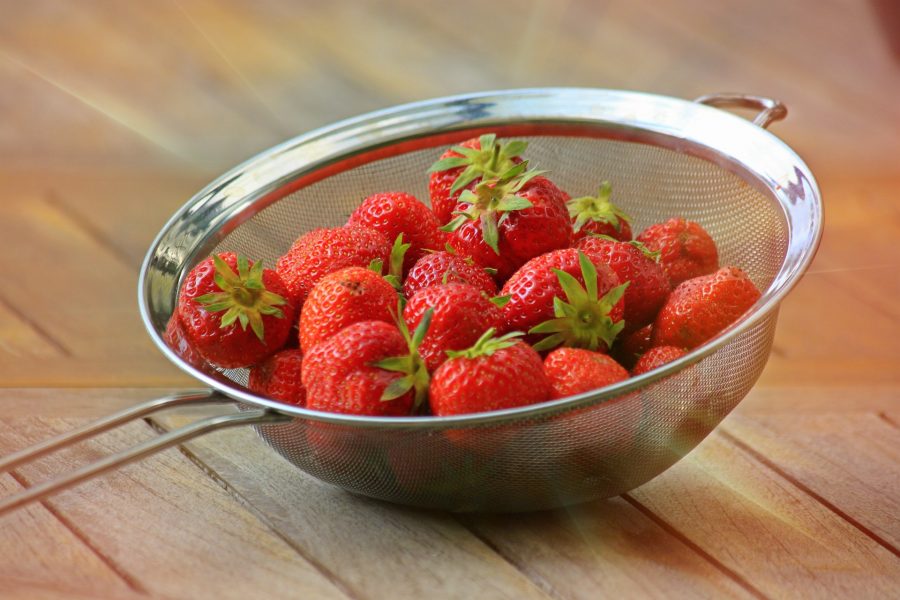 Strawberries
Thank goodness for May produce, because strawberries are perfectly ripe and so sweet. Of course, they are perfect for snacking, but cooking with them and making jam is always a must. Just don't wash them until you're ready to use them!
Easy Strawberry Pie
Chocolate Covered Strawberry S'Mores
Fresh Strawberry Smoothies
Strawberry & Goat Cheese Salad
Did I miss something in my May — What's In Season Guide??? What's your favorite in-season fruit or veggie during March….tell me, I'd love to know.