This recipe is in partnership with Rubbermaid.
Summer is berry season!  I've got 17 Summer Berry Recipes that you have to try this year.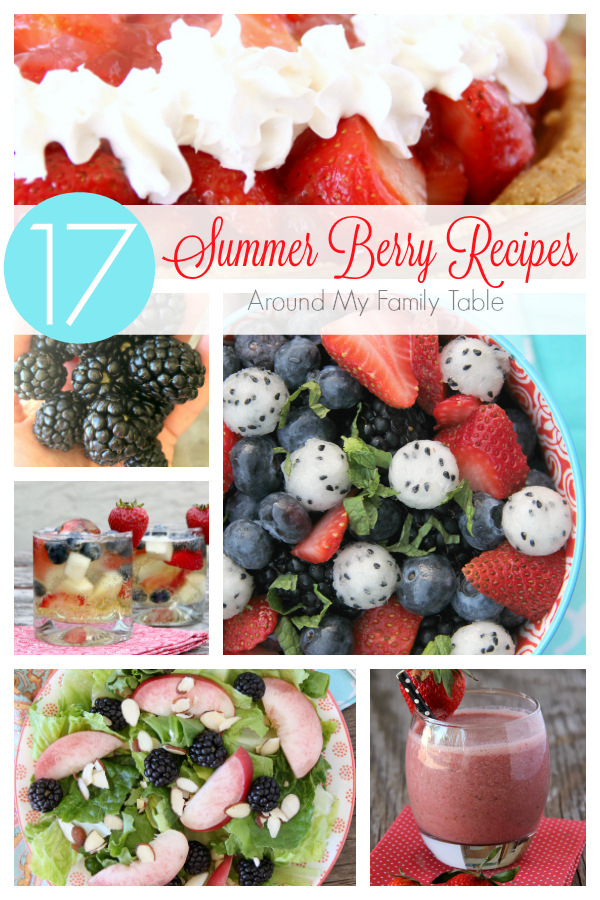 I try to cut down on our waste as much as I can, but it can be difficult to use everything before it starts to go bad. At the beginning of the summer, I was sent some Rubbermaid® Freshworks™ containers to try out and see how they help keep food fresh berries and greens compared to traditional packaging. My kids were excited since I explained that it would be a little experiment to see how the produce held up. There is a little tray inside so the produce doesn't sit directly on the bottom and allows for air circulation. This is the Revolutionary FreshVent™ Technology which naturally regulates the flow of O2 and CO2, keeping produce nearly as fresh as the day it was picked for up to 80% longer.
Luckily, these little containers work like a charm and I've perfectly fresh berries all summer long.  Now that summer is coming to an end and berry season is almost over, I'm using my Freshworks containers to stretch summer berry season even longer.  I figure if I'm really REALLY careful, I should be able to extend berry season at my house for an extra two weeks or so!
Having a variety of containers all full with berries and greens keep my family eating healthier and making better choices. So, stock up and start making these healthy & delicious berry recipes before good berries are gone for the year.
Summer Berry Recipes
Gluten Free Summer Berry Bread Pudding
Coconut Water, Mixed Berry, & Spinach Smoothie
Blackberry Almond Meal Muffins
Red, White, & Blue Sparkling Cider
Strawberry & Goat Cheese Spinach Salad
And in case you're wondering….they work great for salad greens too!  There is nothing worse than slimy lettuce when it's time to make a salad.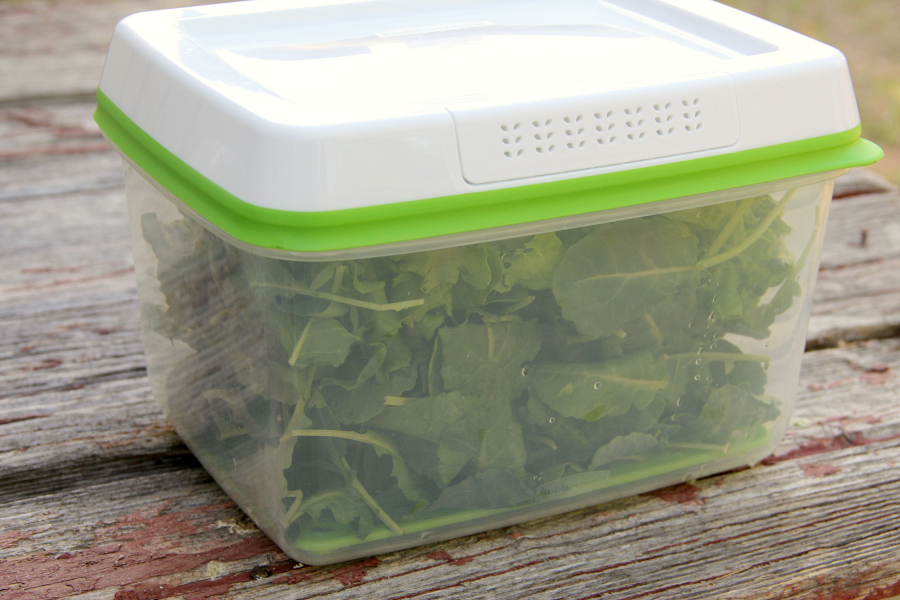 Disclaimer: I'm sharing #Freshworks in my life as part of a Rubbermaid Freshworks sponsored series for Socialstars™.
Join the newsletter
Get Delicious & Seasonal Recipes in your INBOX every week.