This post may contain affiliate links. Please read my disclosure.
Summer is berry season! I've got 33 delicious & easy Summer Berry Recipes that you have to try this year.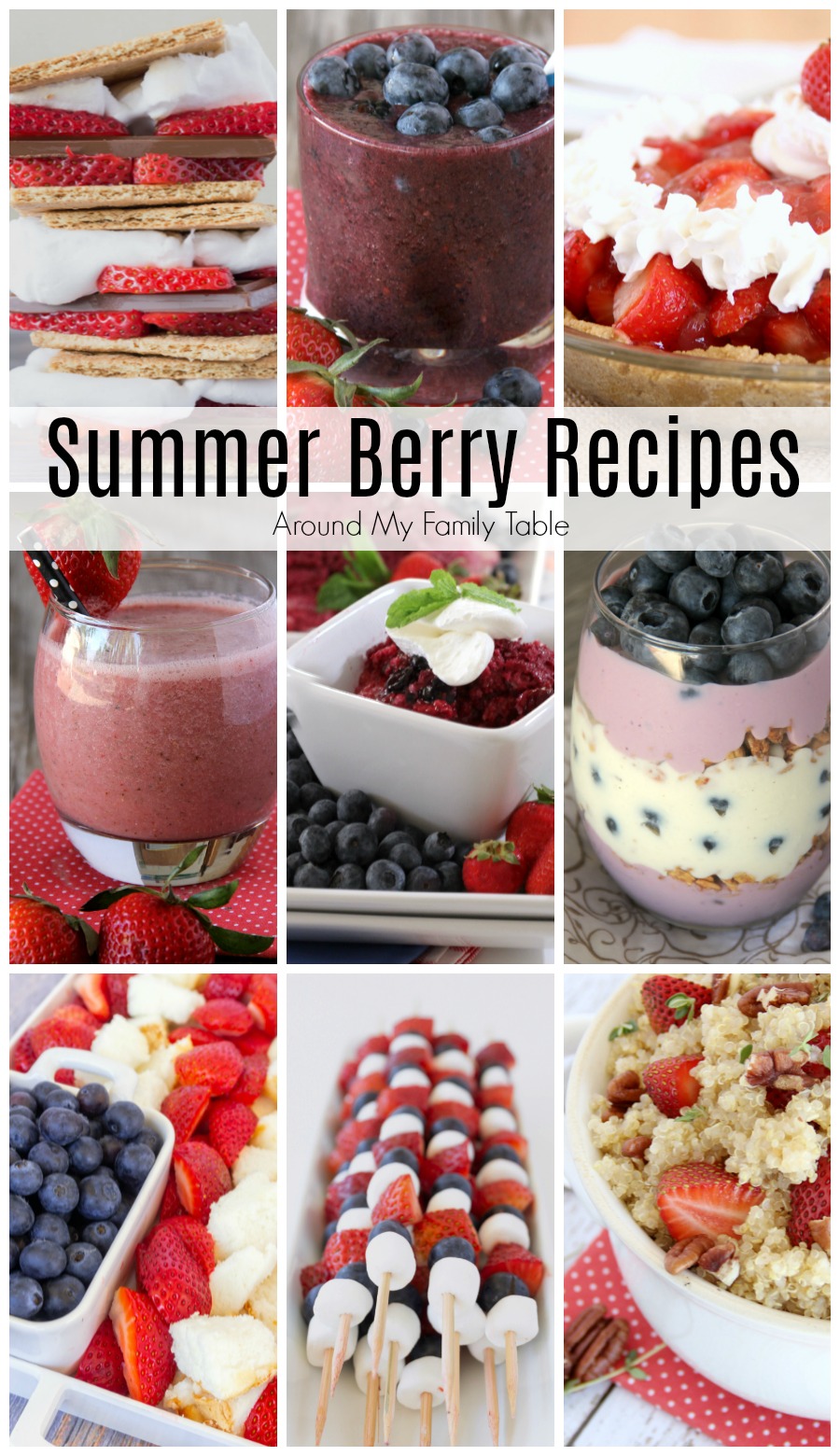 Delicious & Easy Summer Berry Recipes
School is out and my kids are home for the summer. To keep boredom at bay, I try to come up lots of fun activities that we do to make lasting memories together. We've made it a tradition to go to a local pick-your-own farm to pick fresh berries every summer. My kids and I have so much fun walking through those perfectly planted lines of bushes hunting the biggest and brightest berries to pick for our buckets. We always end up picking a lot. Unfortunately, fresh ripe berries don't keep for long before they start to spoil. I don't want any of our fruit going to waste so I try to use it up or preserve it.
We set aside a bunch of the berries for snacking when we get home, but I'm still faced with tons of fresh berries that need to be used up before rotting. I keep them fresh as long as possible in my favorite containers from Rubbermaid, but they still don't last too long. I love to make jam, but I also love all of these other recipes just as much. Which will you try first?
Summer Berry Recipes
Dragon Fruit Salad
Summer Berry Smoothie
Gluten Free Summer Berry Bread Pudding
Blackberry Nectarine Salad
Lemon Berry Trifle
Mixed Berry Crisp
Macaroon Cups with Berries
Triple Berry Smoothies
Coconut Water, Mixed Berry, & Spinach Smoothie
No Bake Triple Berry Pie
Triple Berry Granitas
Blackberry Almond Meal Muffins
Fresh Strawberry Smoothies
Easy Strawberry Pie
Red, White, & Blue Sparkling Cider
Strawberry & Goat Cheese Spinach Salad
Berry Spritzer
Blueberries and Cream Yogurt Parfait
Strawberry Shortcake Milkshake
Biscoff Stuffed White Chocolate Chip Cookie Tart With Fresh Berries
White Chocolate Covered Long Stem Strawberries
Greek Yogurt with Fresh Berries
Fruit Parfaits
Chocolate Covered Strawberry S'Mores
Blackberry BBQ Sauce
Honey Strawberry Almond Quinoa
Sweet Strawberry Pecan Quinoa Salad
Triple Layered Smoothies
Grilled Strawberry Goat Cheese Sandwiches
Grilled Salmon Salad with Warm Blueberry Vinaigrette
Patriotic Berry Cake Dessert Platter
Friendship Fruit Salad
Patriotic Fruit Kabobs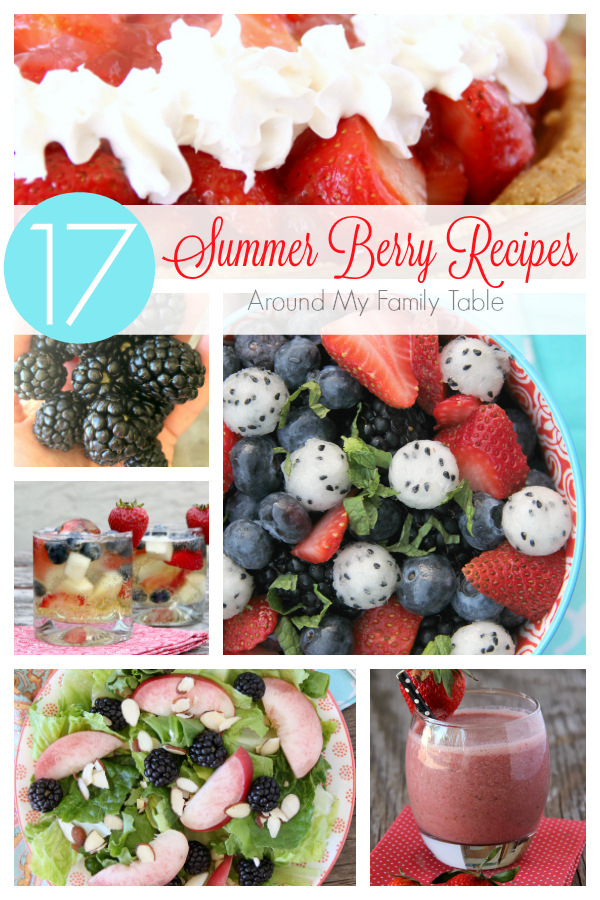 Disclaimer: This post is in collaboration with Rubbermaid Freshworks containers.
org; 8/18/16 updated: 7/23/18