This post may contain affiliate links. Please read my disclosure.
There is so much delicious produce in October and if you are like me, I try to save money at the store by buying produce that's in season. It's cheaper, it's fresher, and it didn't travel very far to get to your table. My October — What's in Season Guide is your guide to October Seasonal Produce along with recipes, tips, and more!
Be sure to sign up for my email list….seasonal recipes in your inbox every week!
OCTOBER SEASONAL PRODUCE
October has a great mixture everything: berries, stone fruit, with a few vegetables thrown in too. Find out all about October Seasonal Produce in this October — What's In Season Guide.
I hope this October — What's In Season Guide is just what you are looking for. Furthermore, if you're looking for more resources on your food journey then check out my Feeding a Family on a Budget guide or this Budget Friendly Menu Planning. I have lots of menu planning guides for various occasions and even a monthly & weekly menu planning printable that's super helpful. Lastly, the best thing for eating healthy and in season is a well stocked pantry.
October means it's officially fall and it's time to break out the sweaters, Halloween recipes, and grab a afternoon Pumpkin Spice Latte with a friend.
October — WHAT'S IN SEASON GUIDE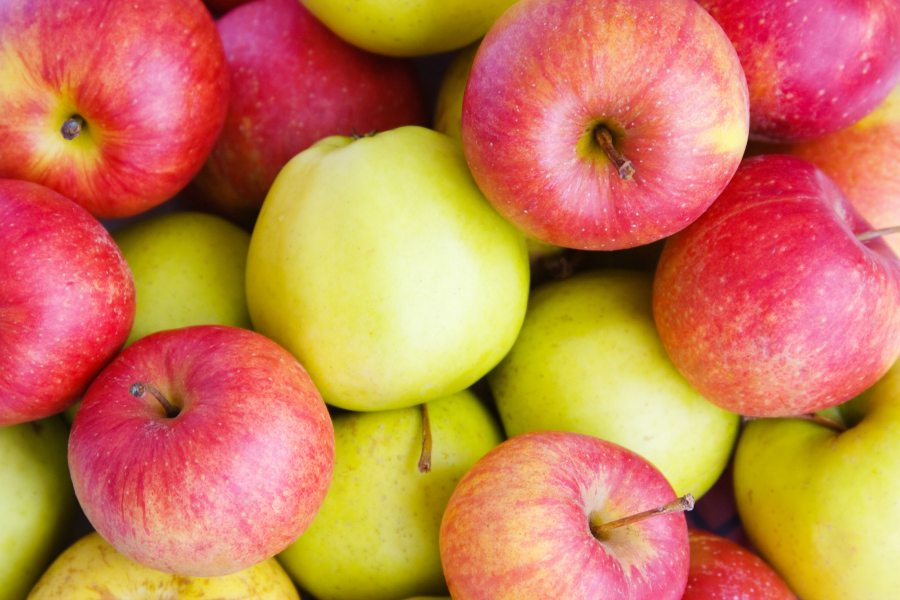 Apples
Is there anything that screams fall more than apple picking and apple cider? I'm not a huge fan of apple pie; however, I just love them any other way. I never leave the grocery store without a huge bag of apples.
Apple Fries
Apple & Chicken Salad with Honey Poppyseed Dressing
Apple Pie Pancakes
Apple Pie Oatmeal
Pork Chops with Cranberry Applesauce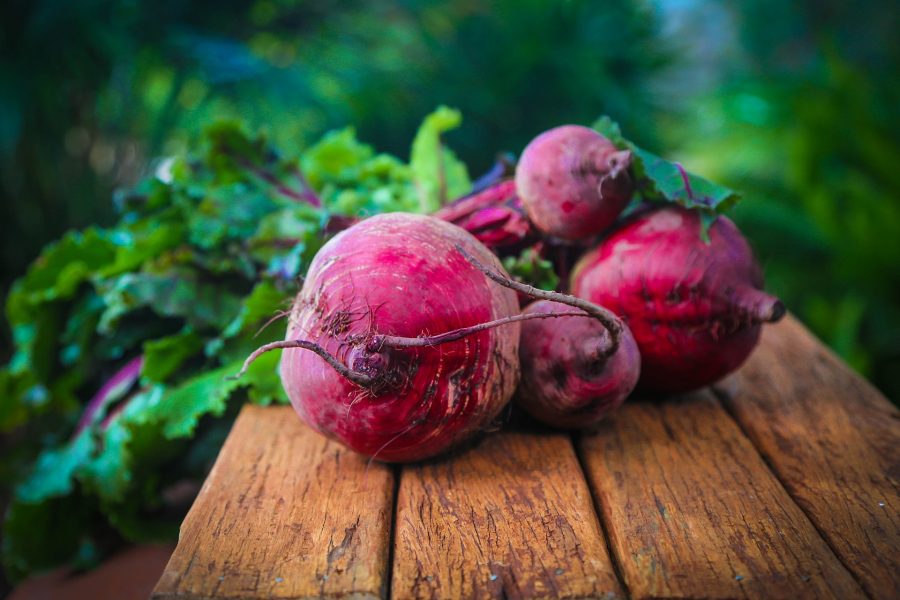 Beets
I'm not a huge fan of beets. I tolerate them, but I don't go out of my way to eat them. But this year I plan to cook with them more.
Roasted Beet Salad
Chocolate Beet Cake with Balsamic Berries and Whipped Mascarpone
Game Day Beet Balls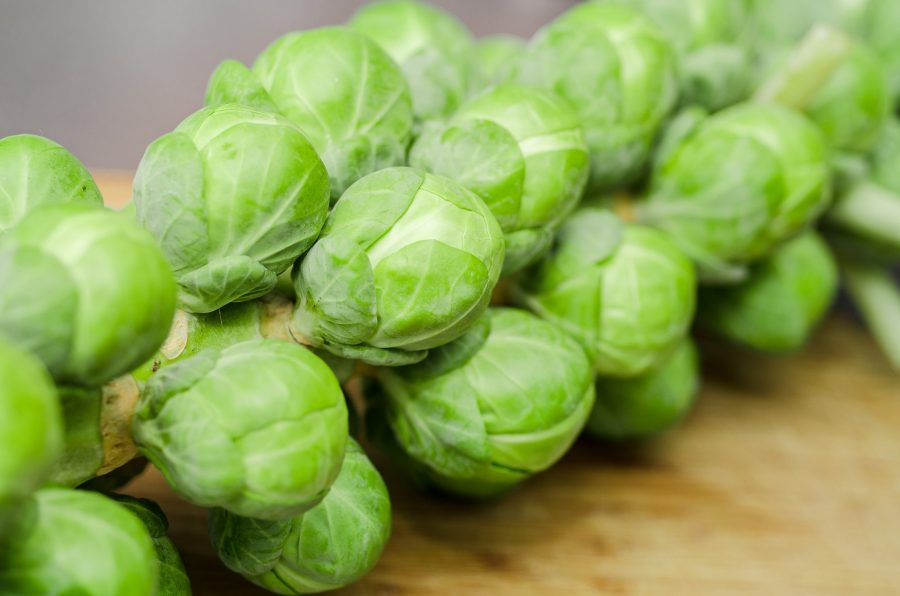 Brussels Sprouts
Brussels sprouts are back in season, but I don't make these as often as should. They are super fun when you can find them on the stalk…in fact Trader Joe's had them on the stalk last time I was there.
Lemon Pepper Brussels Sprouts
Balsamic Roasted Brussels Sprouts
Roasted Brussels Sprouts with Pancetta
Roasted Brussels Sprouts with Bacon & Apples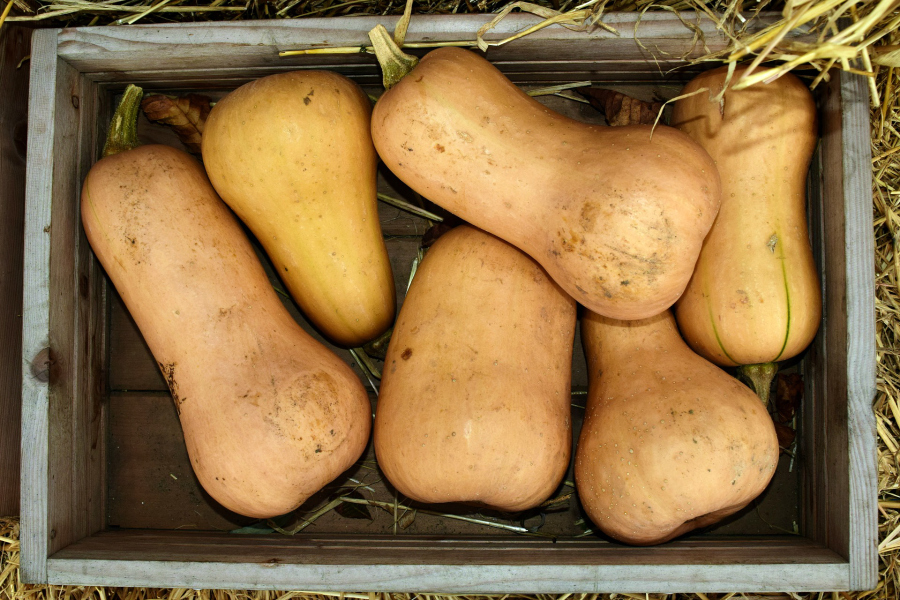 Butternut Squash
I love roasting butternut squash for a simple side dish. Just lots of butter and some cinnamon and sugar and then roast it at 400F for 25-30 minutes.
Butternut Squash Bruschetta Dip
Butternut Squash, Sweet Potato, and Carrot Soup
Thai Butternut Squash Soup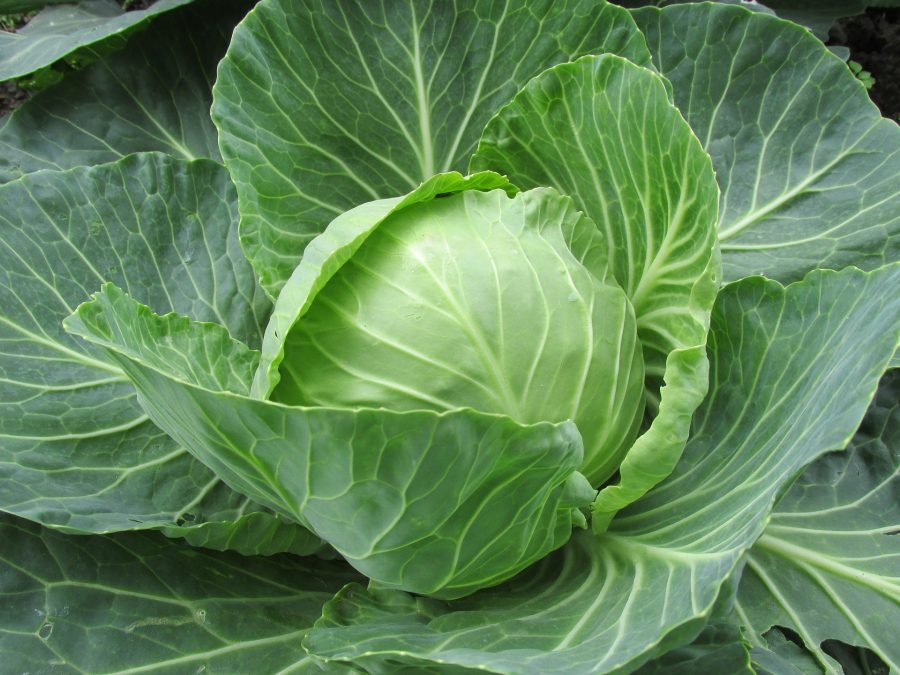 Cabbage
Mostly I use cabbage for coleslaw and corned beef, but it is so delicious and has so many health benefits. It is a great source of vitamin K, vitamin C and vitamin B6. Plus it's a good source of manganese, dietary fiber, and potassium to name just a few.
Kielbasa Cabbage Skillet
Hoisin Mushroom & Cabbage Wraps
Cabbage & Beans
Stuffed Cabbage Rolls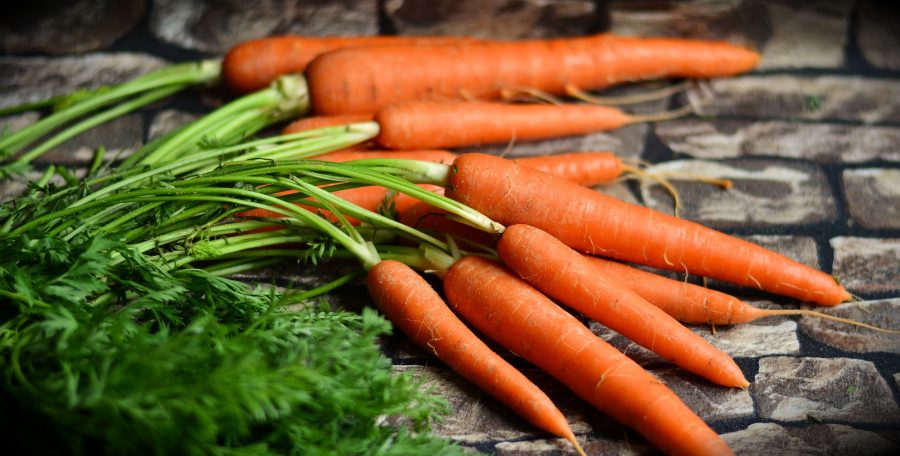 Carrots
Carrots are more than just a side dish to chicken wings (although, that's supper yummy). My favorite is to juice them or add them to smoothies…the kids will never know.
Morning Glow Tonic
Freezer Meal Packets
Fruit & Veggie Smoothies
3 Packet Pot Roast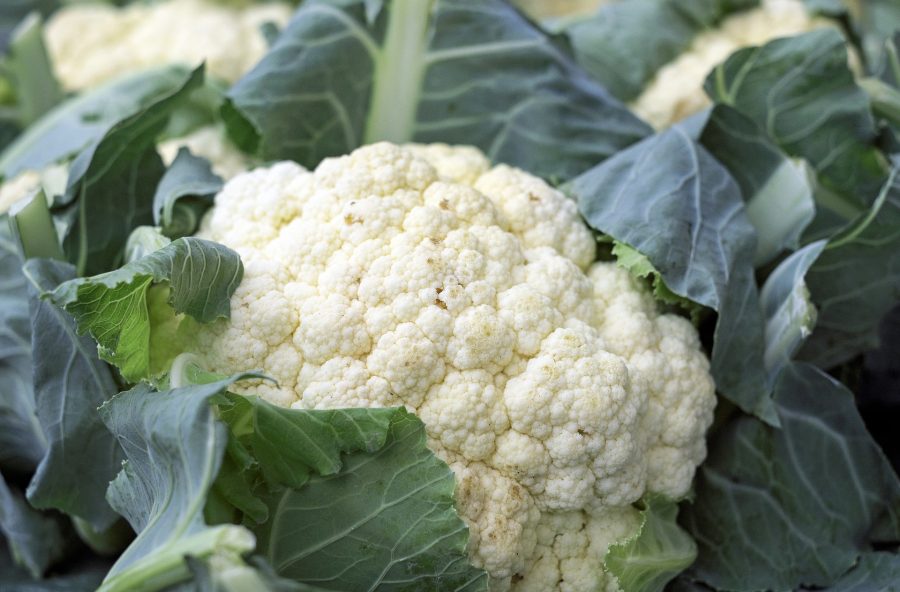 Cauliflower
I love cauliflower simply roasted in the oven. But it's so versatile and the hottest veggie on the planet these days. Additionally, it's great for using in place of potatoes or rice.
Roasted Cauliflower
Cauliflower Mashed Potatoes
Cauliflower Fritters with Lemon Aioli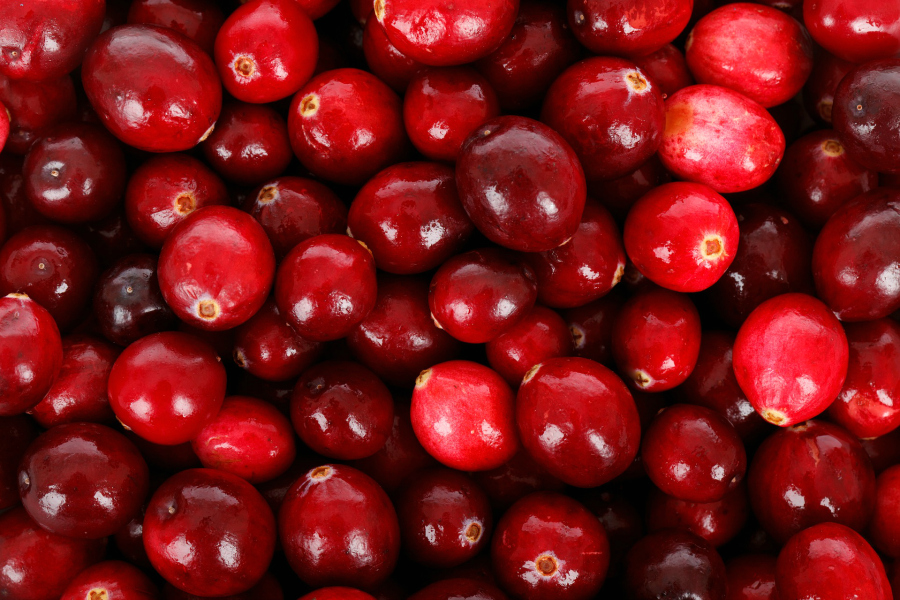 Cranberries
I love grabbing a few bags of fresh cranberries at the beginning of holiday season and using them in various recipes. Of course, I love making holiday cranberry sauce with fresh berries, but it's fun to use them in other ways too.
Grilled Pork Chops with Cranberry Applesauce
Orange Cranberry Oatmeal
Eggnog Pancakes with Cranberry Syrup
Honey Roasted Butternut Squash with Cranberries and Feta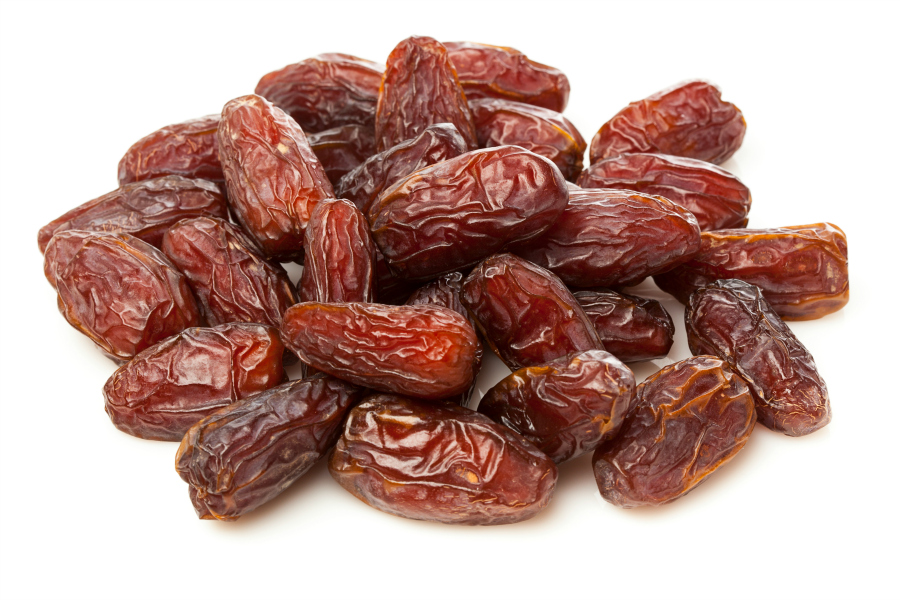 Dates
Dried dates are available year 'round and great for a sweet replacement in some recipes. They are crazy sweet. Make sure to buy pitted dates because they are much easier to use in recipes if they are already pitted.
Bacon Wrapped Dates
Homemade Lara Bars
Oatmeal Sweet Potato Banana Date Muffins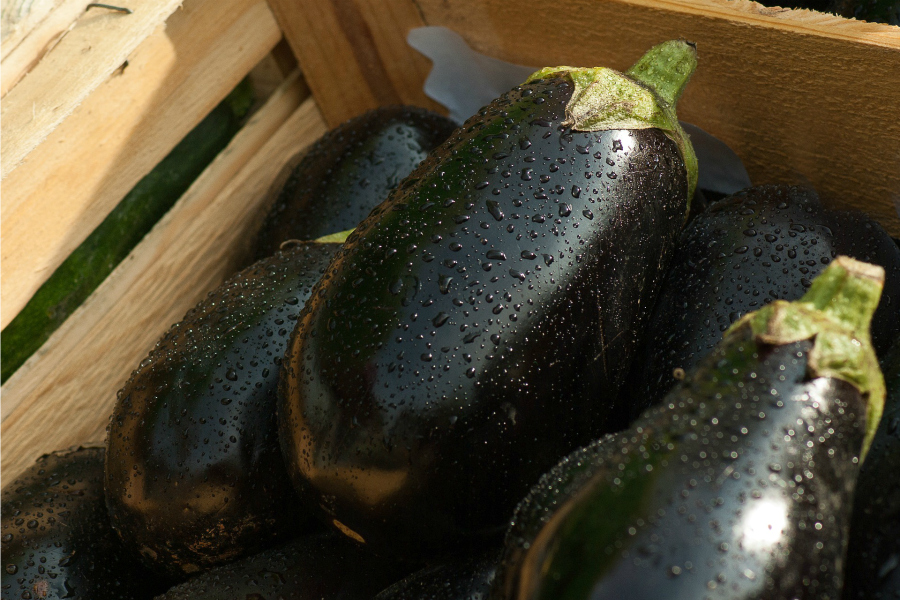 Eggplant
I love eggplant, but I hardly ever make it. I order it a lot when we go out to eat, but for some reason I hardly ever cook with it. Let me just say…those eggplant meatballs are Ah-Maz-Ing!
Eggplant Meatballs
Baked Eggplant Parmesan
Mapo Eggplant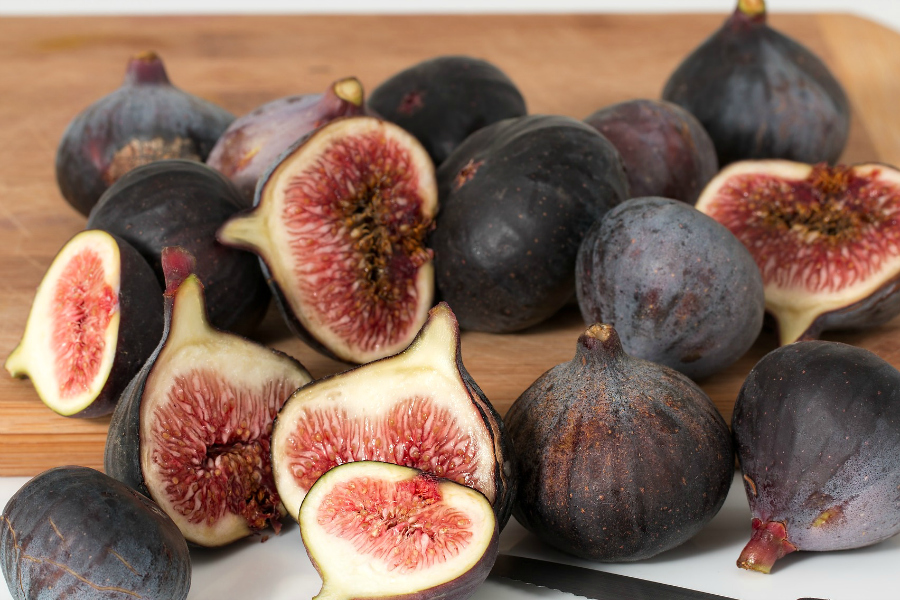 Figs
When we moved into our house almost 20 years ago, we had a huge fig tree. Unfortunately, we aren't fig people but I have to say…these recipes, especially those mojitos make me want to try figs again.
Fig Mojitos
Fig Tarts
Grilled Figs with Brie & Honey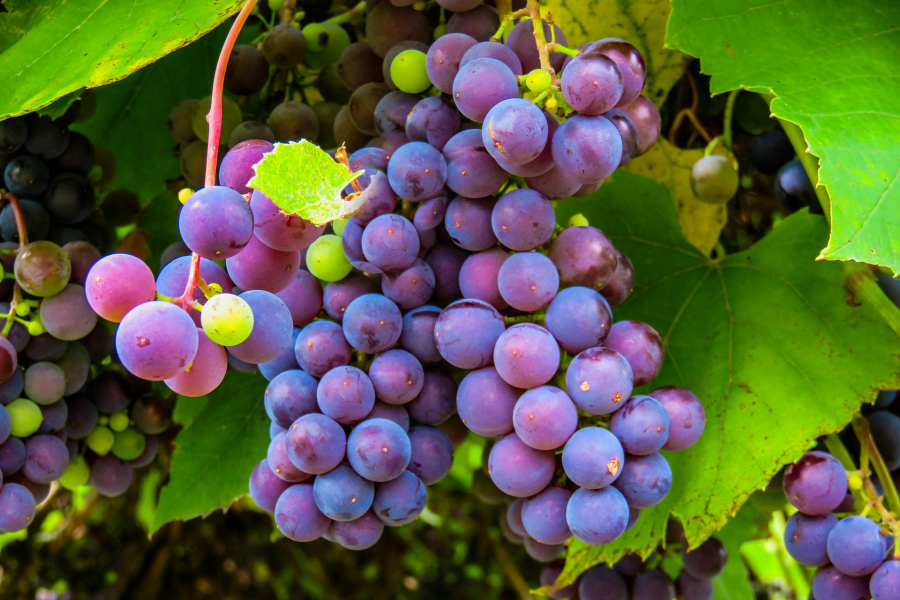 Grapes
It's the beginning of grape season. I always thought of grapes as a spring/summer fruit, but fall is when they really are in season. When shopping for grapes, pick a bag that has grapes on a green stem. If the stem is brown then the grapes are old.
Chicken Salad with Grapes
Skinny Greens Popsicles
Green Fruit Salad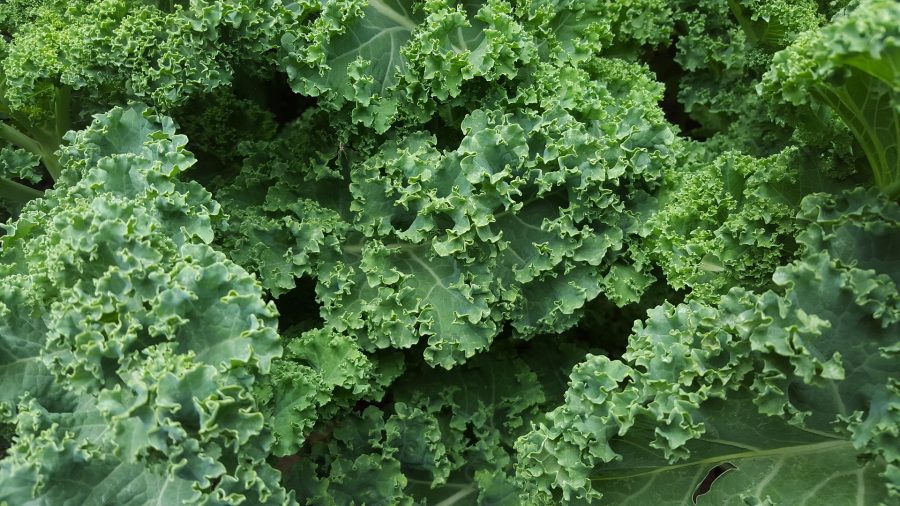 Kale
All sorts of greens are in season right now. There are too many for their own category so I combined them in to one. From spinach to kale to various lettuces…there are so many options!
Triple Berry Smoothies
Fruit & Veggie Smoothies
17 Kale Smoothies
Kale Potato Tacos with Cilantro Cream Sauce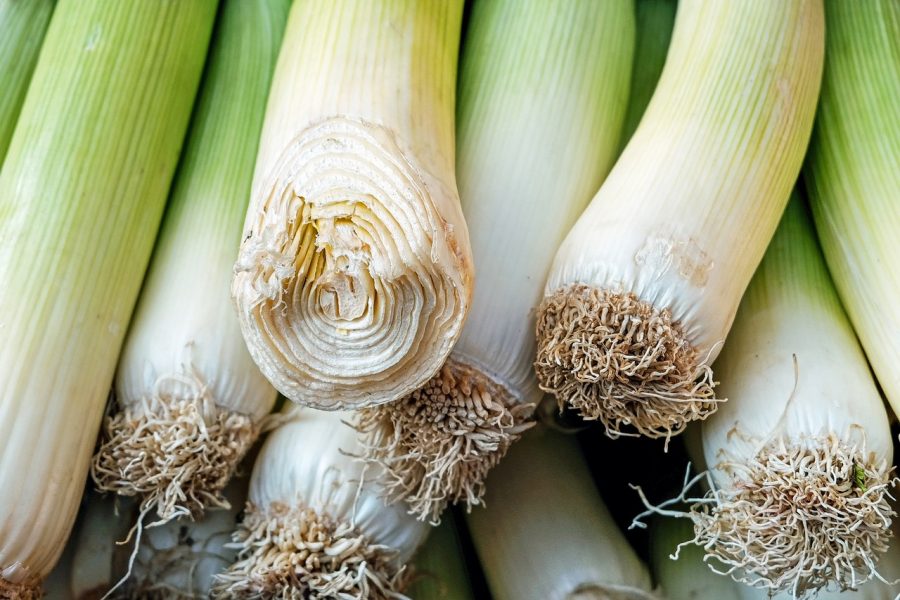 Leeks
I enjoy leeks, but I don't cook with them often. They are sometimes hard to find here, but when I spot them I pick up a few and use them in soups, breakfast dishes, and side dishes.
Creamy Irish Leek Potato Soup
Instant Pot Potato, Leek, & Cheddar Soup
Cheesy Cauliflower, Mushrooms, & Leeks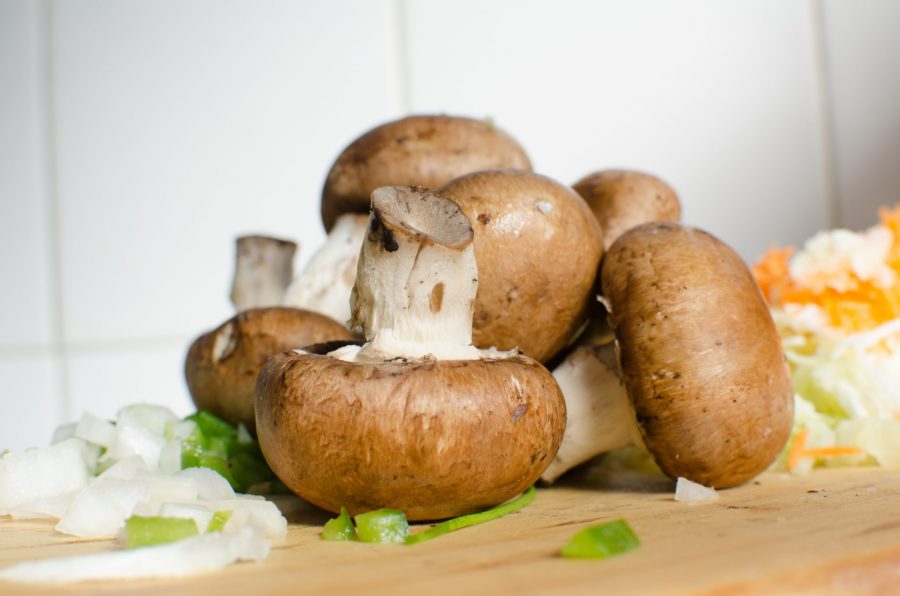 Mushrooms
I have to be honest…not a fan of mushrooms. Although hubby loves them, so when it's a special occasion I will saute them up in some olive oil so he can use them all week long on burgers or pasta or on top of a steak. He can't get enough.
Apple Sausage Dressing
Sausage Stuffed Mushrooms
Creamy Chicken & Mushrooms
Mushroom Soup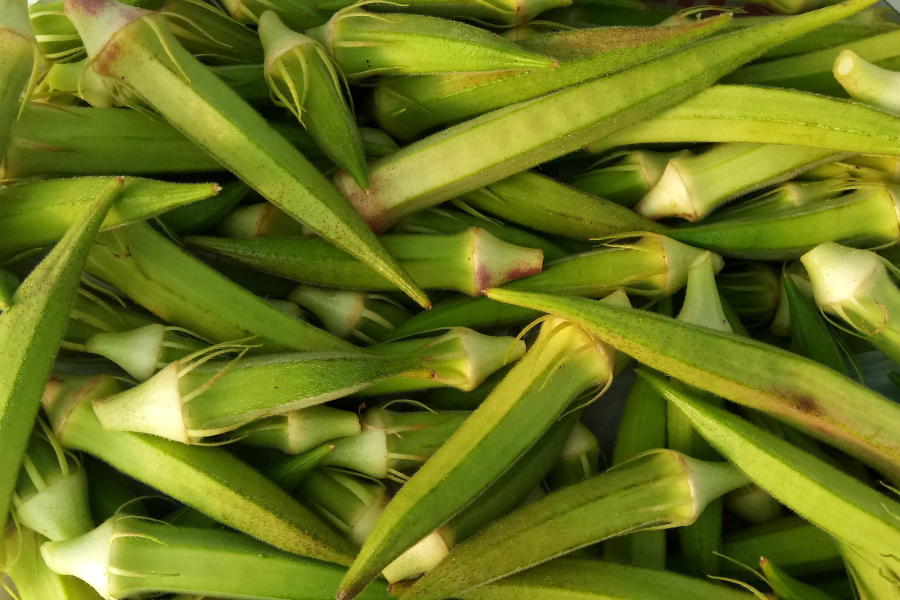 Okra
I love fried okra. Really, it's the only way I eat. However, I have started pureeing frozen okra and adding to soups and smoothies for extra veggie power. A good blender will completely pulverize the seeds and everything!
Chicken & Sausage Gumbo
Crispy Roasted Okra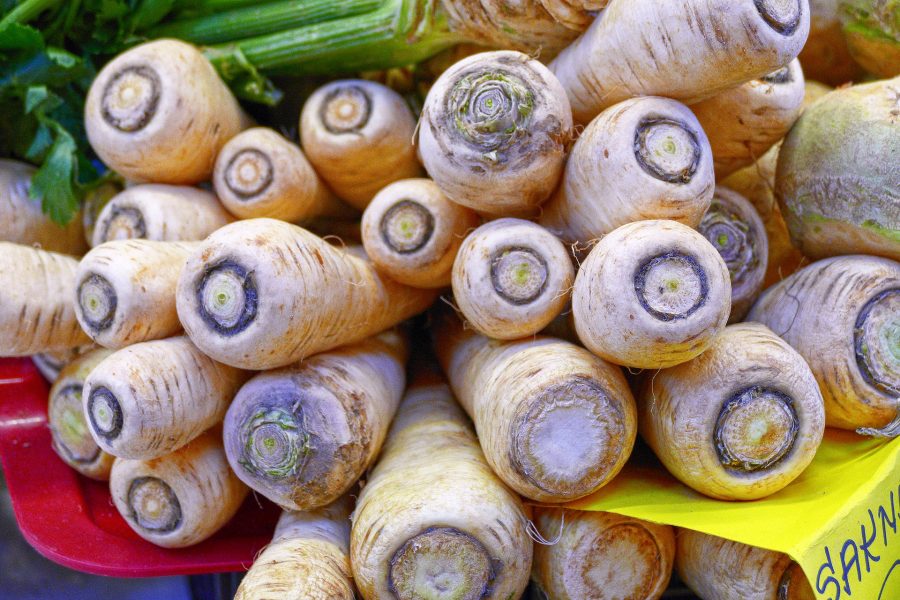 Parsnips
Mmmm…parsnips. If you haven't tried them then you need to! I had a mashed parsnips side dish a couple months ago that was to-die-for. Treat them like carrots or potatoes!
Parsnip, Carrot, & Lentil Soup
Parsnip, Leek, & Mushroom Pie
Crispy Parsnip Fries
Creamy Whipped Parsnips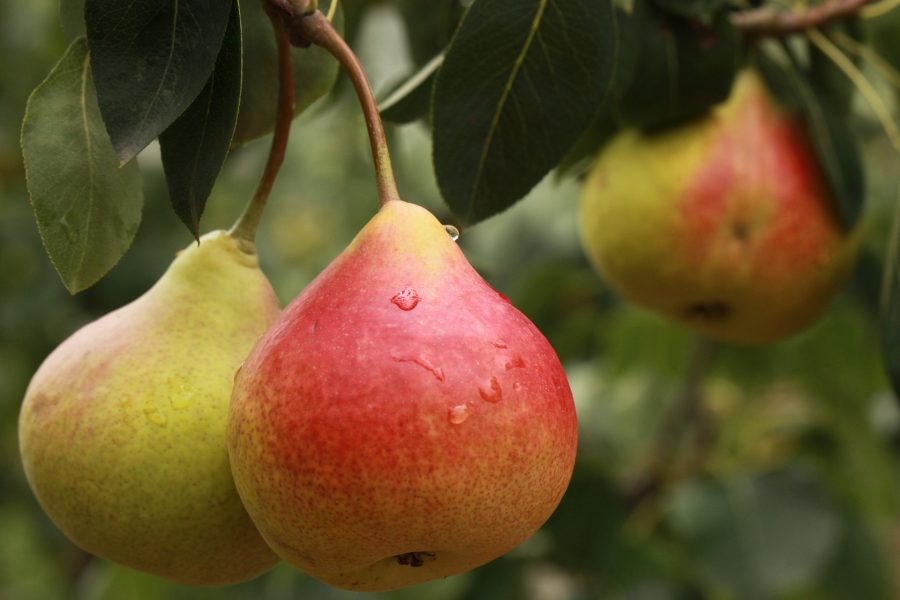 Pears
I love pear season! I love the tenderness and sweetness of pears. They are delicious, aren't they! Plus they are high in fiber, they are a great source of antioxidants and Vitamin C too.
Granny's Fresh Pear Cake
Rustic Pear Tart
Chocolate Dipped Pear Popsicles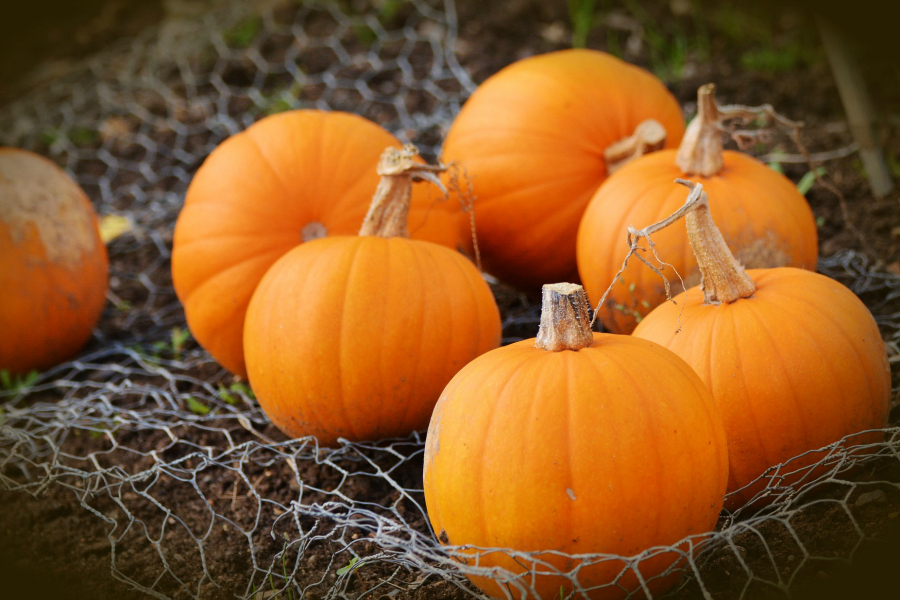 Pumpkin
It's PUMPKIN time! For all you crazy people…the Pumpkin Spice Latte is back at Starbucks too. I pick up a bunch of pumpkins early in the season and make my own jars of roasted pumpkin and pumpkin butter to use throughout the season.
Pumpkin Soup
Pumpkin Cookies
Pumpkin Hummus
Roasted Pumpkin
Pumpkin Butter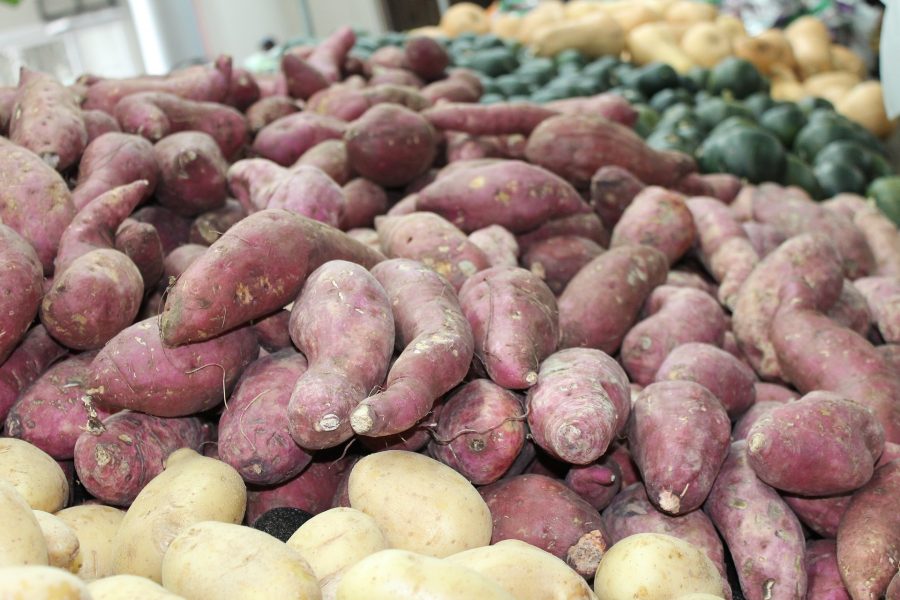 Sweet Potatoes
Wanna know what I love even more than potatoes? Sweet Potatoes! I usually just eat them plain…no butter, no sugar, no cinnamon. Just a baked sweet potato and a juicy steak and I'm set!
Mashed Sweet Potatoes with Browned Butter
Sweet Potato Donuts
Restaurant Style Baked Sweet Potatoes
Sweet Potato and Turkey Hash
Did I miss something in my October — What's In Season Guide??? What's your favorite in-season fruit or veggie during October….tell me, I'd love to know.