This post may contain affiliate links. Please read my disclosure.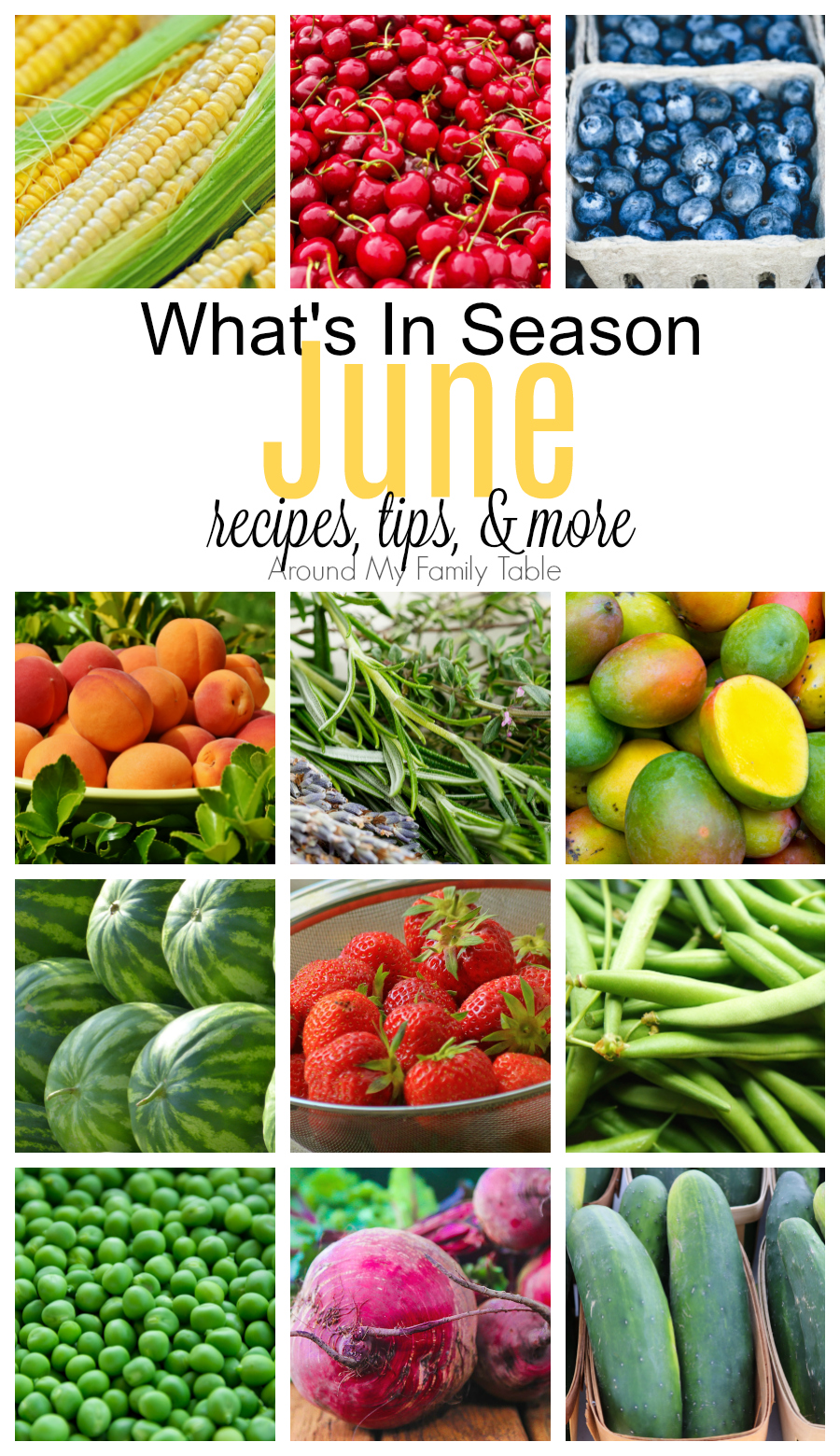 There is so much delicious produce in June and if you are like me, I try to save money at the store by buying produce that's in season. It's cheaper, it's fresher, and it didn't travel very far to get to your table. My June — What's in Season Guide is your guide to June Seasonal Produce along with recipes, tips, and more!
Be sure to sign up for my email list….seasonal recipes in your inbox every week!
JUNE SEASONAL PRODUCE
June has a mixture everything: berries, stone fruit, with a few vegetables thrown in too. Find out all about June Seasonal Produce in this June — What's In Season Guide.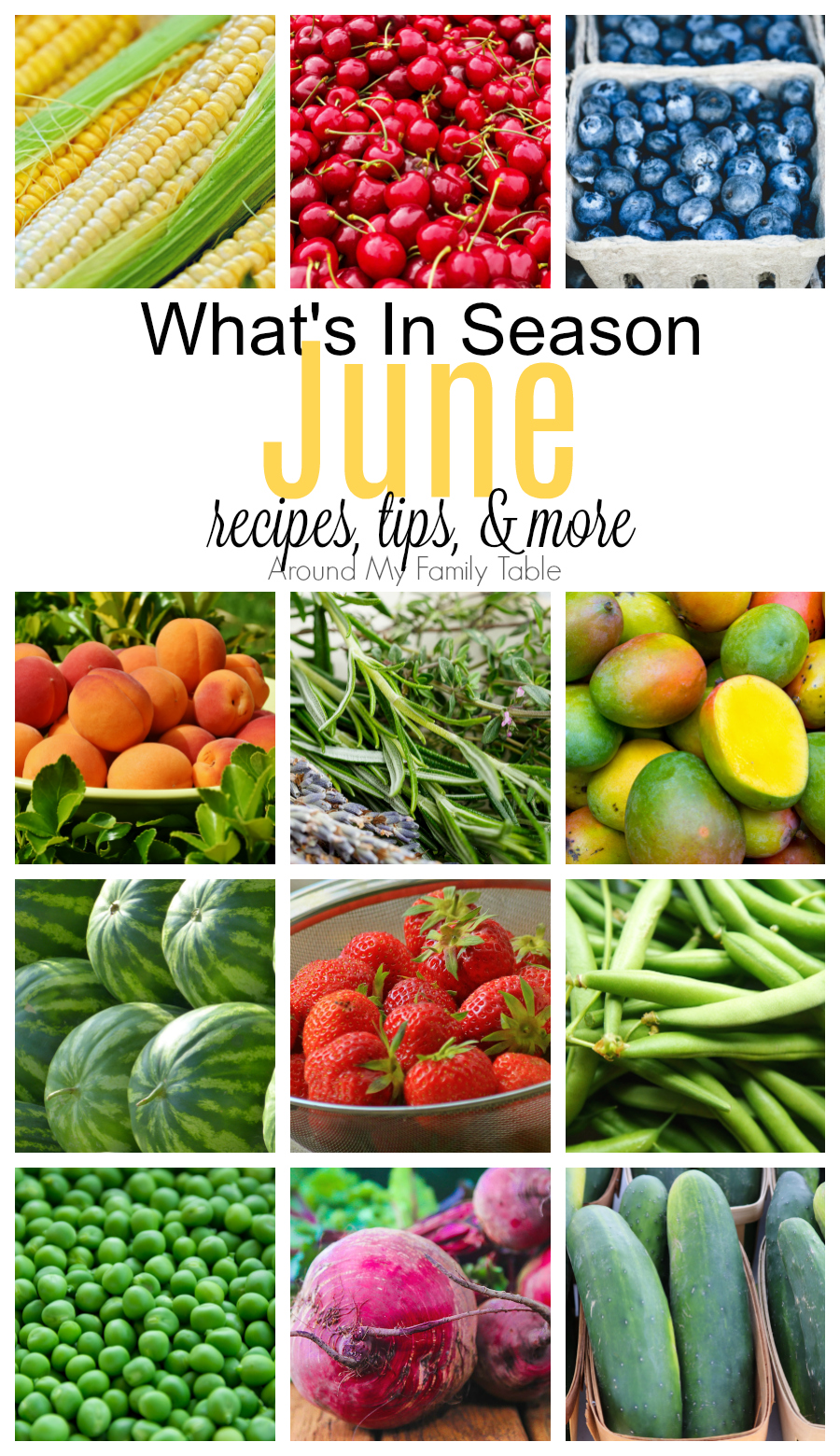 I hope this June — What's In Season Guide is just what you are looking for. Furthermore, if you're looking for more resources on your food journey then check out my Feeding a Family on a Budget guide or this Budget Friendly Menu Planning. I have lots of menu planning guides for various occasions and even a monthly & weekly menu planning printable that's super helpful. Lastly, the best thing for eating healthy and in season is a well stocked pantry.
June means camping and picnic season, Father's Day, and plenty of activities to keep kids busy since they're out of school. I've got tons of camping planning resources, and some delicious picnic salad ideas and of course it's grilling season!
JUNE — WHAT'S IN SEASON GUIDE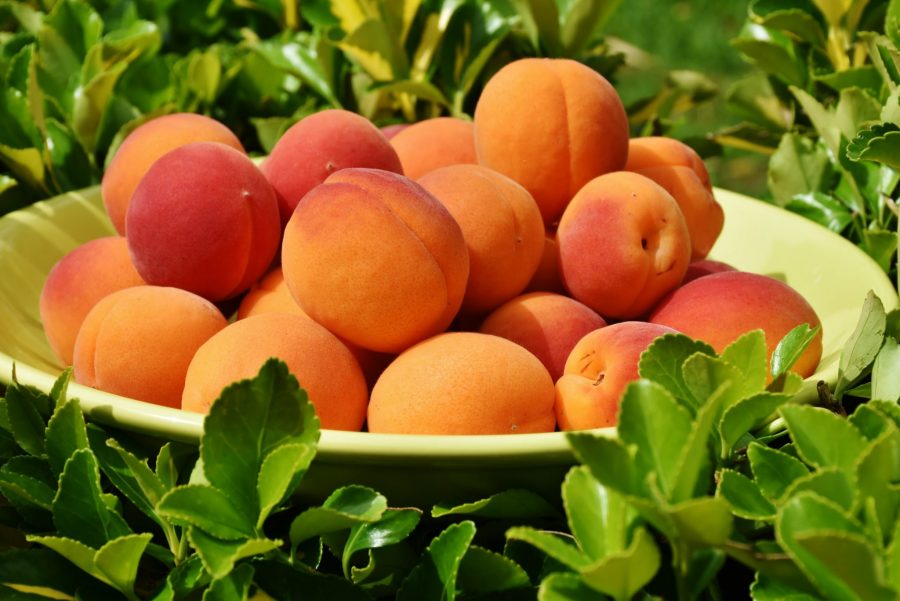 Apricots
Apricots are a good source of Vitamin A, rich in fiber, plus they are good for your heart, blood, and skin! They are great blended up in smoothies. A fun thing to do with apricots is to dry them out in the dehydrator. Great snack for the kids!
Apricot Smoothies
Apricot Crisp
Shaved Brussels Sprouts & Apricot Salad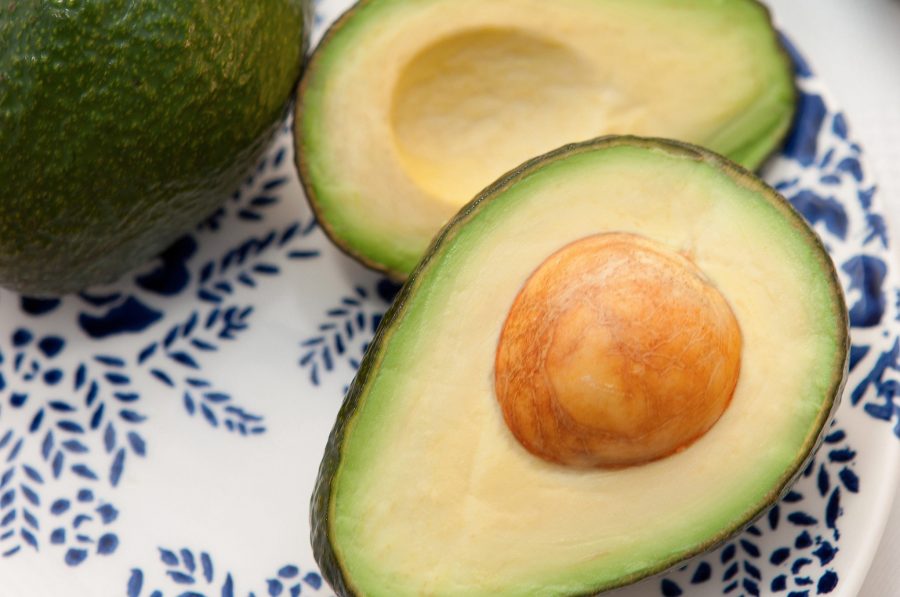 Avocado
For the years, I hated avocados…but I met an avocado farmer who told me I just hadn't had a perfectly ripe avocado yet. She gave a few and said exactly what day to try them. I patiently waited and then…I fell in love. I'm a huge avocado snob and always look forward to when they are in season!
Fish Tacos with Avocado Cream
Creamy Avocado Dressing
Avocado Bacon Deviled Eggs
Green Chile Guacamole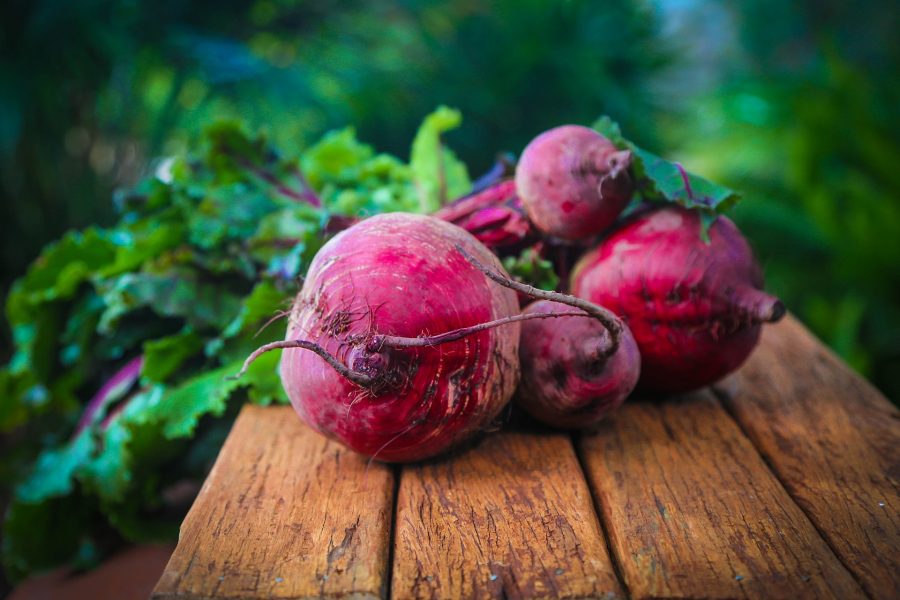 Beets
Does anyone else sing the sugar beets song from Sesame Street when they talk about or have any type of beets? I know, I'm showing my age..but the song always comes out when I'm making beets. Beets, Beets, Sugar Beets, Beets….
Roasted Beets with Sweet Potatoes
Roasted Beet & Goat Cheese Salad
Slow Cooker Roasted Beets
Beet, Goat Cheese, & Orange Salad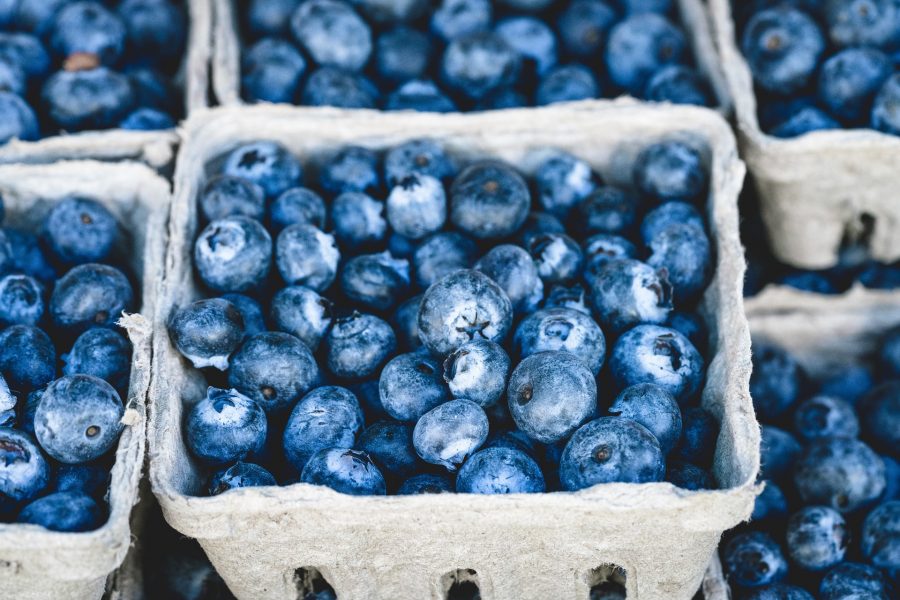 Blueberries
Blueberries are considered a superfood: loaded with antioxidants and anti-inflammatory properties. As an added bonus they are the perfect balance of tart and sweet this time of year.
No Bake Triple Berry Pie
Slow Cooker Blueberry French Toast
Vegan Blueberry Muffins
Grilled Salmon with Blueberry Vinaigrette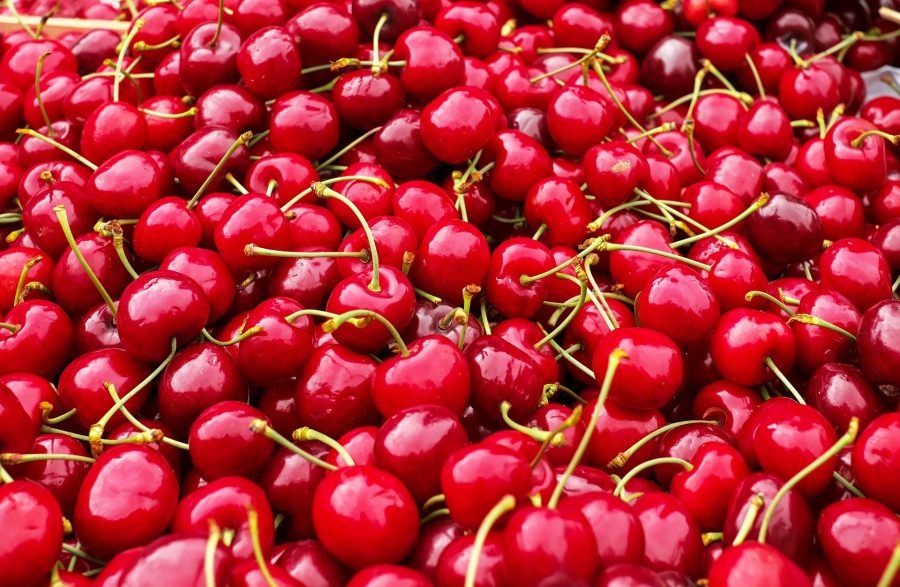 Cherries
Cherries are another fruit rich in benefits. Plenty of antioxidants, Vitamin C, and even contain melatonin to promote healthy sleep. I certainly get excited when these beauties come into season. Get out your cherry pitter to make the process quicker.
Cherry Mint Mocktails
Fresh Cherry Smoothies
Fresh Cherry Cheese Ball
Greek Yogurt Covered Cherries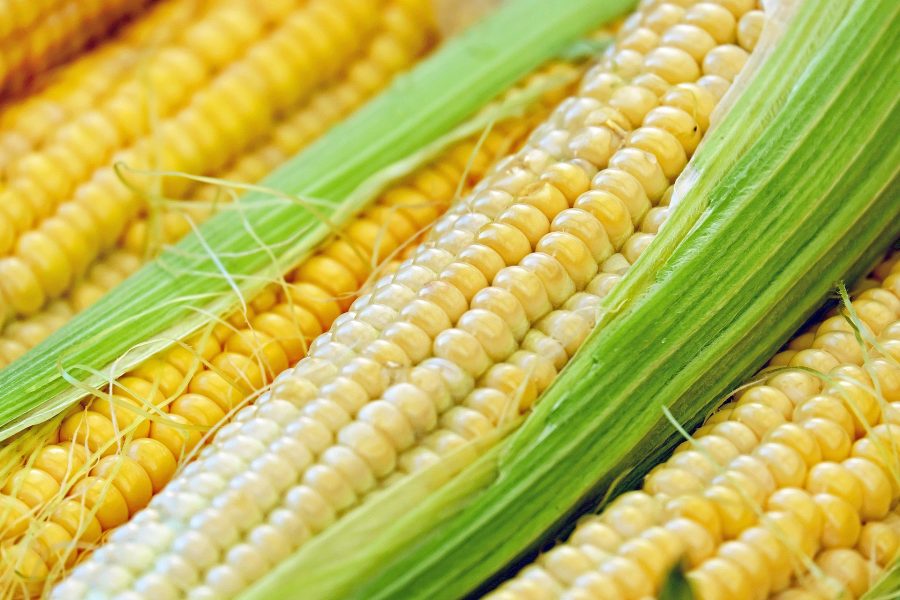 Corn
There used to be corn stands close to my house, but even though they are harder to find we still get the sweetest corn in the summer. My favorite thing to do is just soak the ears in water for 20 mins and throw them on the grill. Nothing beats that beautifully charred flavor. If you grill up a bunch, you can cut the kernels off and add them to recipes, or even freeze for later.
Mexican Corn
Slow Cooker Corn on the Cob
Mexican Street Corn Salad
Summer Grilled Corn Salad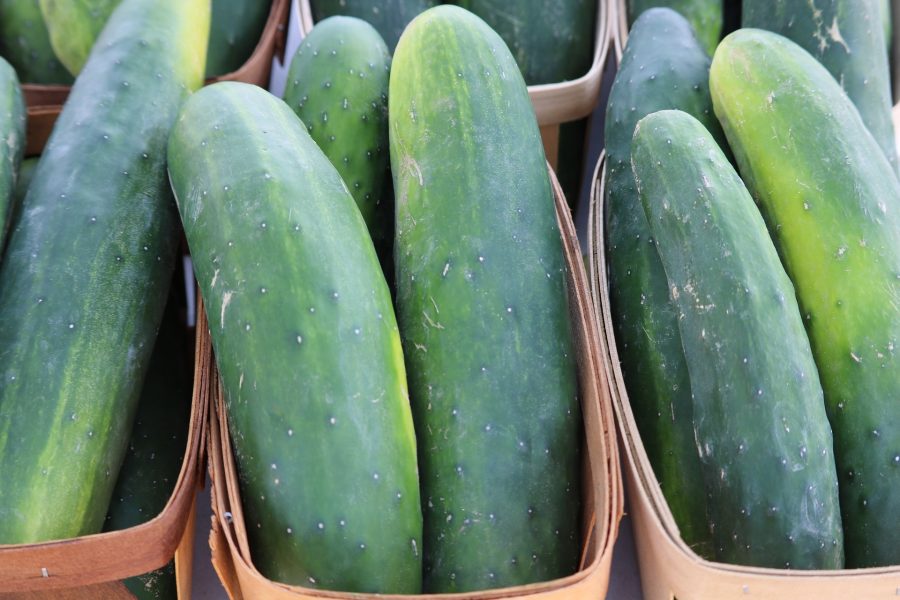 Cucumber
Cucumbers contain multiple B vitamins and because they have plenty of water and fiber they aid in healthy digestion. Add a crunch to a salad, or even make homemade pickles.
Cucumber & Feta Salad
Radish, Cucumber, & Jicama Salad
Cucumber & Tomato Salad
Cucumber Grapefruit Basil Mojito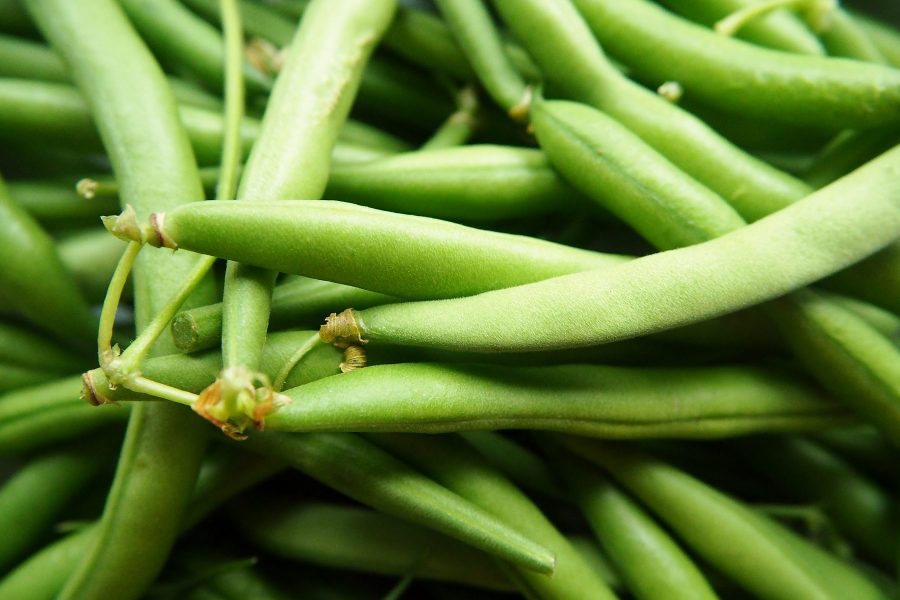 Green Beans
Growing up, many summer afternoons were spent sitting and snapping the ends of green beans for dinner. I love the way green bean taste when fresh- a far cry from the canned casserole type beans. These also pickle up nicely and can stand up to a little heat.
Green Beans with Brown Butter
Firecracker Green Beans
Grilled Green Beans
Sheet Pan Chicken with Green Beans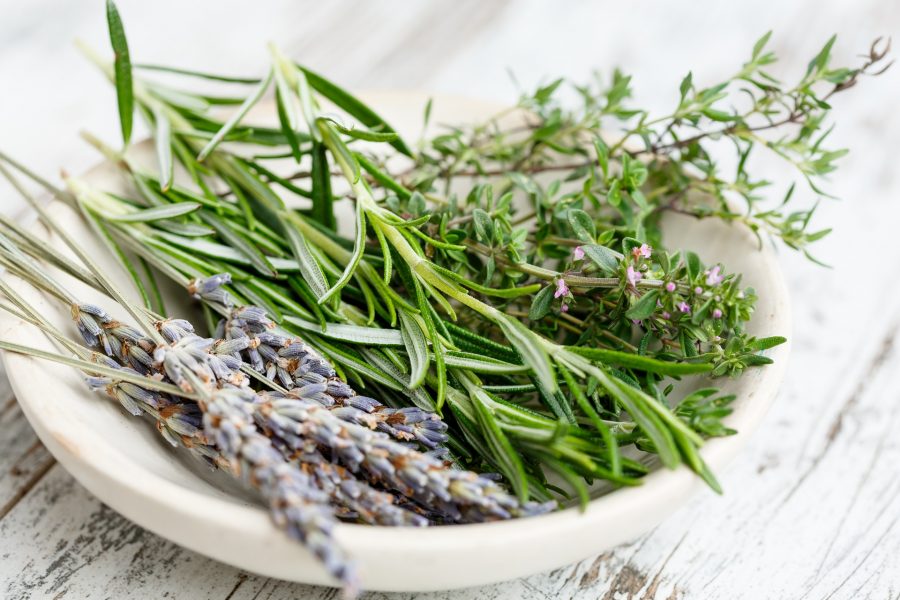 Herbs
Fresh herbs grow fast in the summer and can be a great addition to kick up any meal. Aromatics are a must to bring forth the fresh flavor to almost anything. Think of them as complementary players and you get outstanding combinations- basil with strawberries, dill to brighten a butter or fattier dish, and mint with melon.
Herb Goat Cheese Ball
DIY Kitchen Herb Garden
Bacon Herb Focaccia
Herbed Sweet Potato Biscuits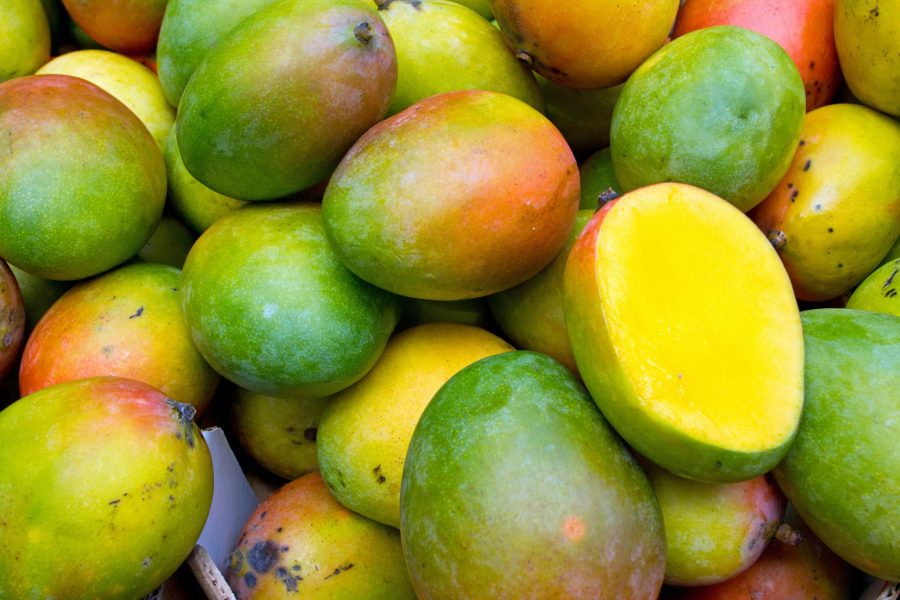 Mango
Mangos are pricy little fruits, but waiting until they are in season means the price is affordable and the flavor is amazing! Smoothies, salsa, drinks, and ice cream are my favorite ways to use mangos…besides just slicing them up for a snack.
Mango Mint Mojitos
Mango Cheesecake Ice Cream
Chipotle Salmon with Mango Salsa
Mango Spiced Cookies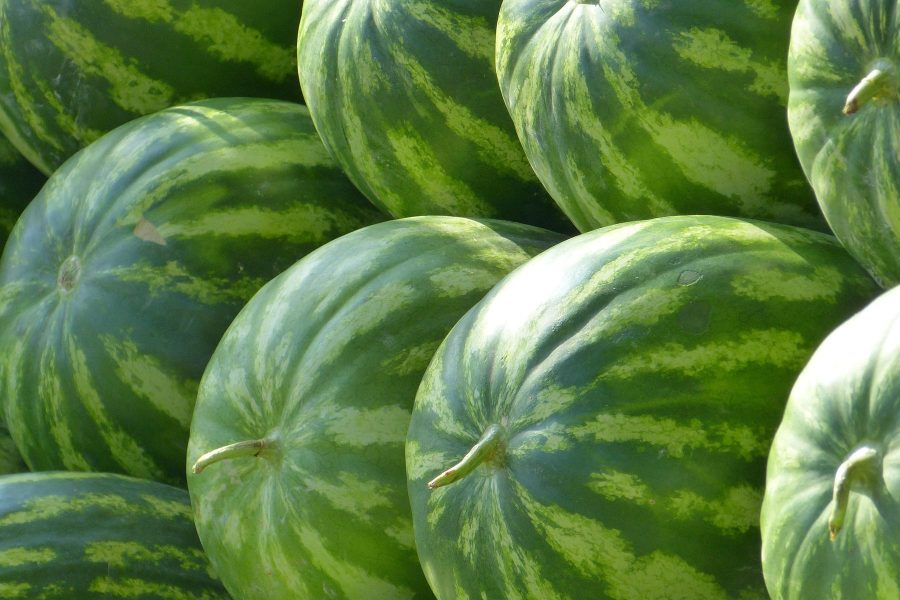 Melon
Melon is a widely popular fruit in summer and is perfect just cut up and eaten by itself, or in any number of fruit salads or drinks. A hollow thump (not thud) sound, a butter yellow color (not white) on the spot where the melon rested, and a sweet smell from the blossom end (opposite the stem) are good indicators that a melon is ripe.
Watermelon Strawberry Agua Fresca
Watermelon Lemonade
Tiger Blood Sorbet
Melon, Fig, & Prosciutto Salad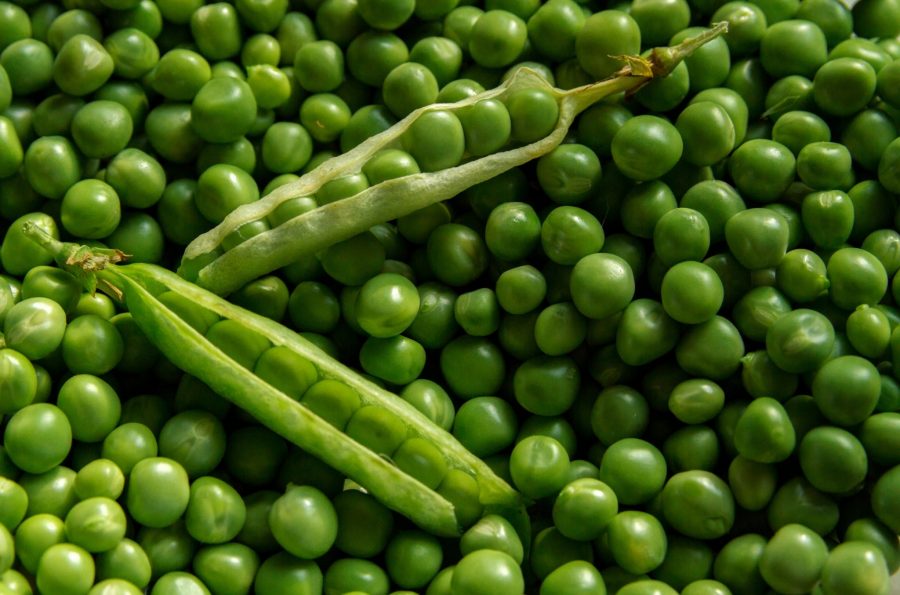 Peas
Do yourself a flavor favor and never buy canned peas. They are disgusting and yes I am biased. These little peas are one of my favorites. I'd choose them over chocolate any day! For reals! And my daughter asks for frozen peas for breakfast.
Oven Roasted Radishes with Peas & Dill
Slow Cooker Chicken Pot Pie
Pea-lafel
Layered Salad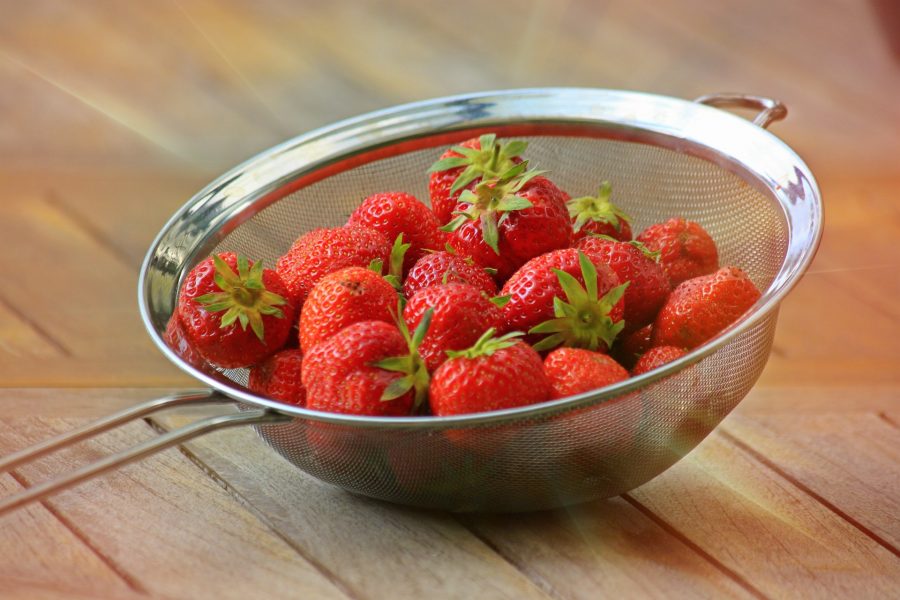 Strawberries
Strawberries are perfectly ripe and so sweet this time of year. Of course, they are perfect for snacking, but cooking with them and making jam is always a must. Just don't wash them until you're ready to use them!
Popsicle Rockets
Dragon Fruit Salad
Summer Berry Smoothie
Strawberry & Goat Cheese Spinach Salad
Did I miss something in my June — What's In Season Guide??? What's your favorite in-season fruit or veggie during June….tell me, I'd love to know.
SaveSave
SaveSave
SaveSave
SaveSave
SaveSave
SaveSave
SaveSave
SaveSave