This post may contain affiliate links. Please read my disclosure.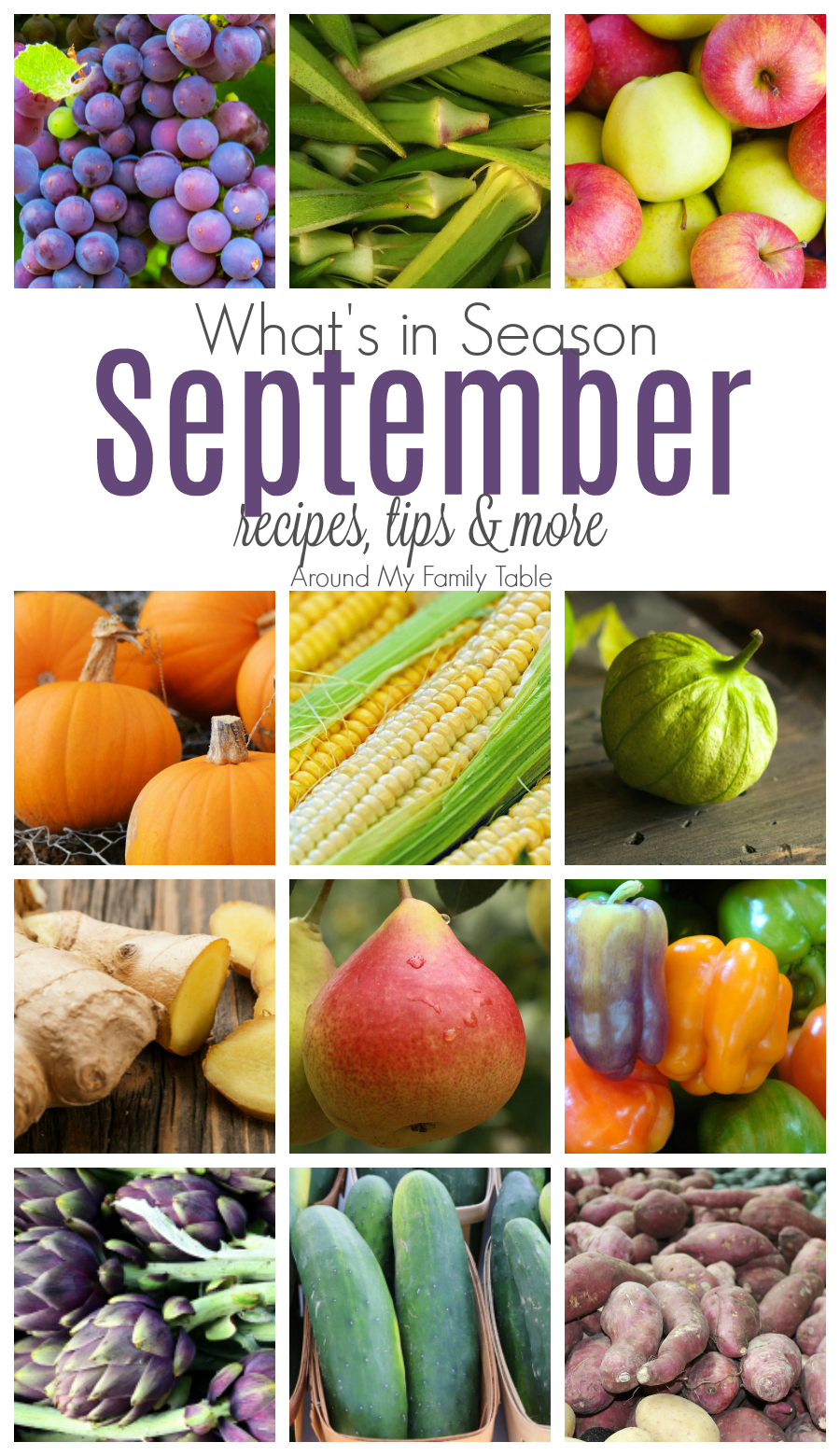 There is so much delicious produce in September and if you are like me, I try to save money at the store by buying produce that's in season. It's cheaper, it's fresher, and it didn't travel very far to get to your table. My September — What's in Season Guide is your guide to September Seasonal Produce along with recipes, tips, and more!
Be sure to sign up for my email list….seasonal recipes in your inbox every week!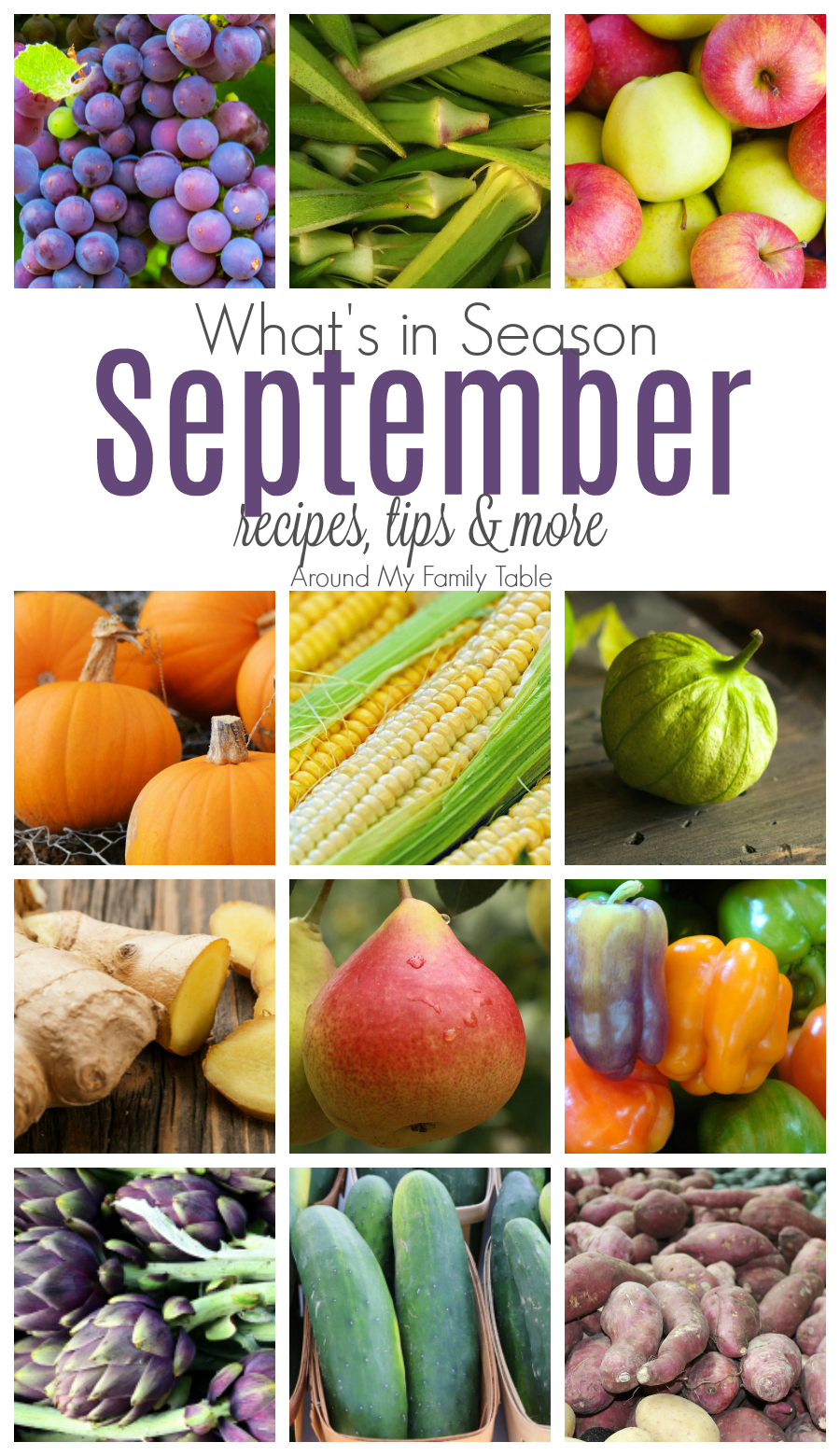 SEPTEMBER SEASONAL PRODUCE
September seasonal produce has a great mixture everything: berries, stone fruit, with a few vegetables thrown in too. Find out all about September Seasonal Produce in this September — What's In Season Guide.
I hope this September — What's In Season Guide is just what you are looking for. Furthermore, if you're looking for more resources on your food journey then check out my Feeding a Family on a Budget guide or this Budget Friendly Menu Planning. I have lots of menu planning guides for various occasions and even a monthly & weekly menu planning printable that's super helpful. Lastly, the best thing for eating healthy and in season is a well stocked pantry.
September means the beginning of pumpkin season! Don't you just love everything pumpkin? I sure do! Apples are also in season so it's the perfect time to grab some fresh apple cider and enjoy the cooler temps (well…cooler everywhere except here in Phoenix). YEAH for September produce!
September — WHAT'S IN SEASON GUIDE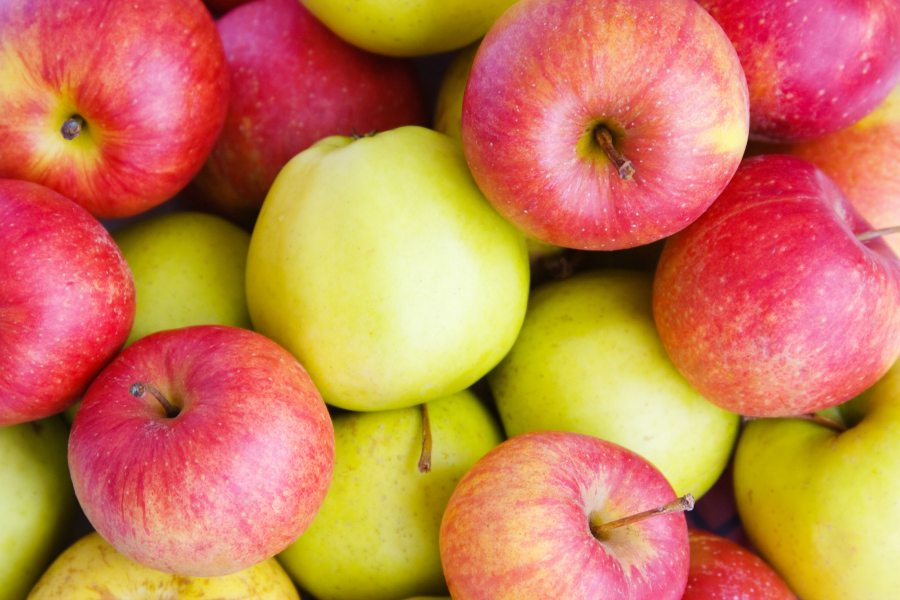 Apples
Is there anything that screams fall more than apple picking and apple cider? I'm not a huge fan of apple pie; however, I just love them any other way. I never leave the grocery store without a huge bag of apples.
Apple Fries
Apple & Chicken Salad with Honey Poppyseed Dressing
Apple Pie Pancakes
Apple Pie Oatmeal
Pork Chops with Cranberry Applesauce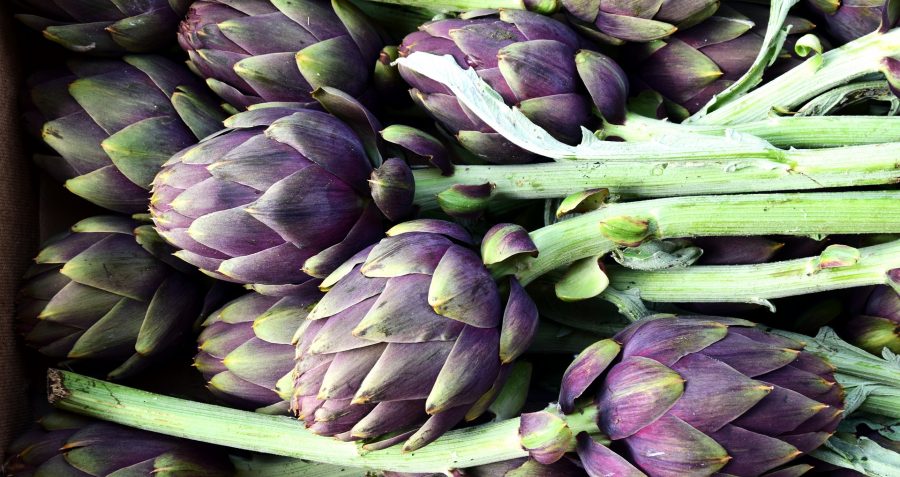 Artichokes
Artichokes are pretty much the only vegetable I won't touch. However, almost everyone I know loves it and goes crazy for anything made with it.
Artichoke Basil Lentils
Lemon Thyme Roasted Artichokes
Spinach Artichoke Pasta
Artichoke & Bacon Grilled Cheese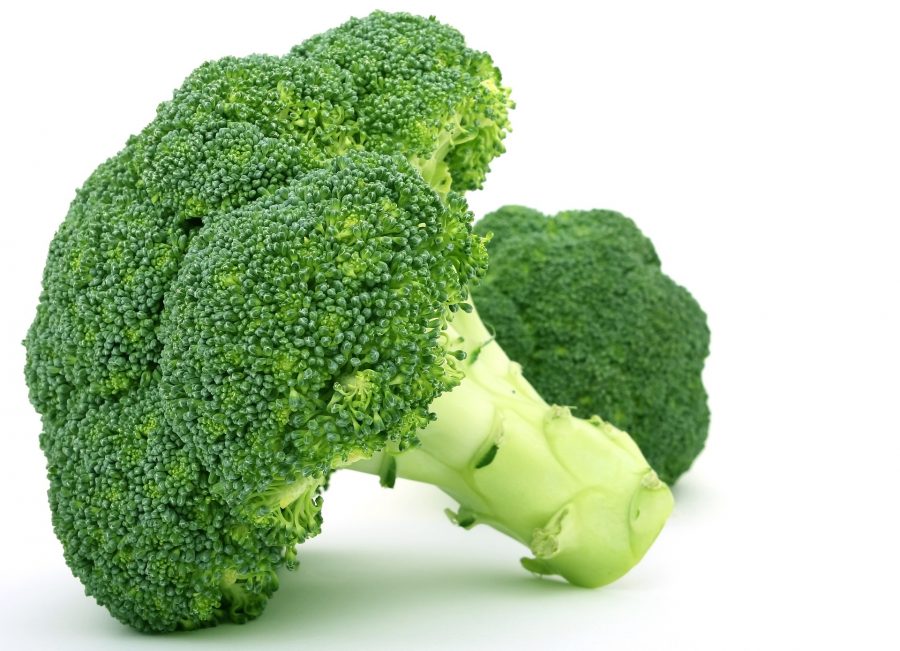 Broccoli
My kids never get tired of broccoli. They happily eat it and would eat it with every dinner if I let them. I tend to just roast it with olive oil, garlic, and a little kosher salt. I love it when it is just starting to turn dark which means the flavor becomes a little nutty. YUM!
Broccoli Leek Quiche
Broccoli Saute with Pecans and Garlic
Broccoli Cheese Soup
Chicken Teriyaki with Broccoli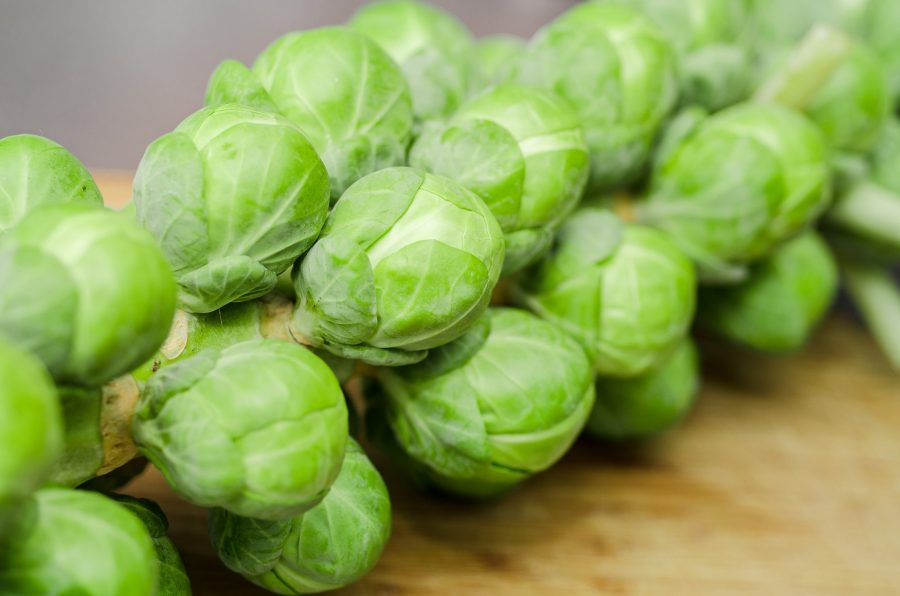 Brussels Sprouts
Brussels sprouts are back in season, but I don't make these as often as should. They are super fun when you can find them on the stalk…in fact Trader Joe's had them on the stalk last time I was there.
Lemon Pepper Brussels Sprouts
Sweet Chili Roasted Brussels Sprouts
Bacon & Beer Cheese Brussels Sprout Gratin
Roasted Brussels Sprouts & Butternut Squash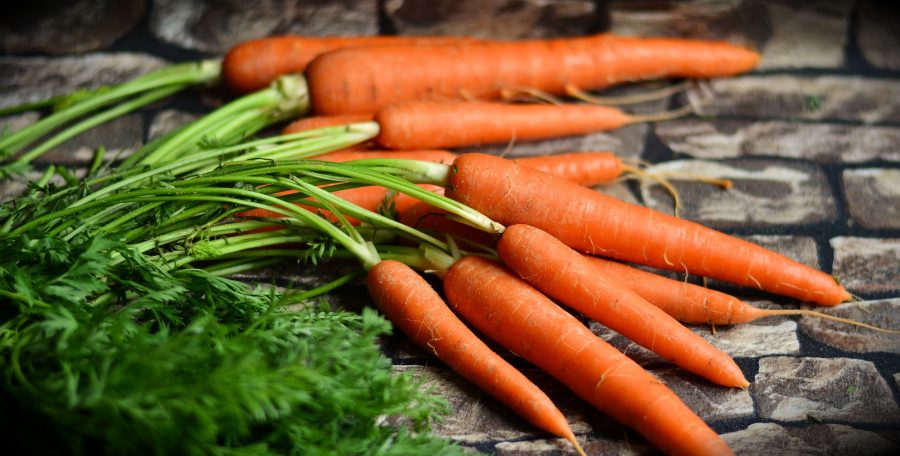 Carrots
Carrots are more than just a side dish to chicken wings (although, that's supper yummy). My favorite is to juice them or add them to smoothies…the kids will never know.
Morning Glow Tonic
Freezer Meal Packets
Fruit & Veggie Smoothies
3 Packet Pot Roast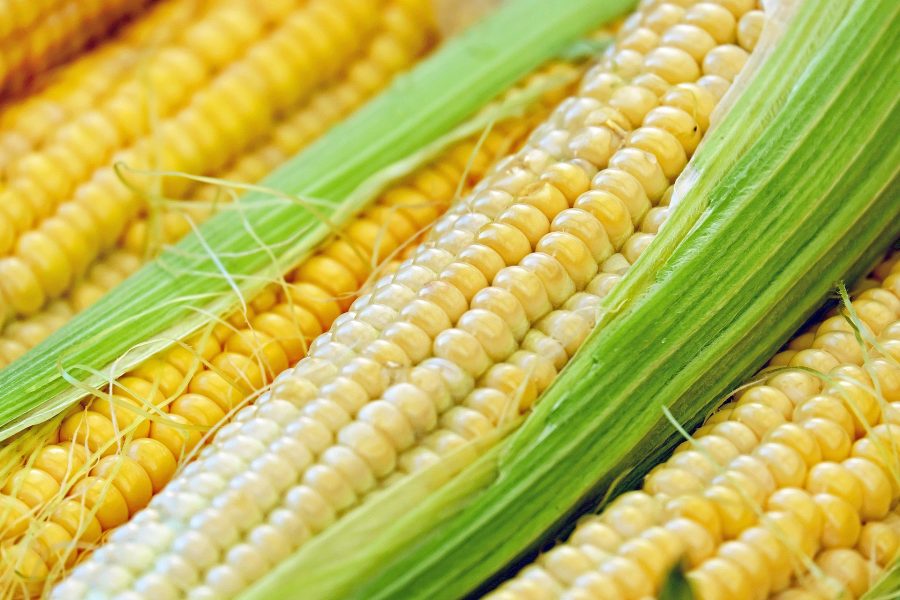 Corn
There used to be corn stands close to my house, but even though they are harder to find we still get the sweetest corn in the summer. My favorite thing to do is just soak the ears in water for 20 mins and throw them on the grill. Nothing beats that beautifully charred flavor. If you grill up a bunch, you can cut the kernels off and add them to recipes, or even freeze for later.
Mexican Corn
How to Cook Corn on the Cob in the Slow Cooker
Herbed Corn Pasta Salad
Instant Pot Corn Chowder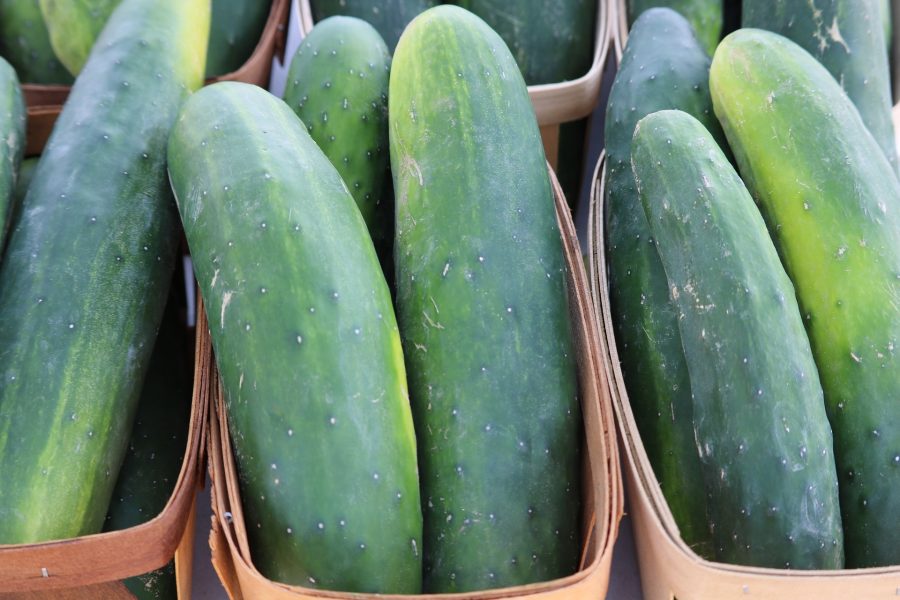 Cucumbers
Cucumbers contain multiple B vitamins and because they have plenty of water and fiber they aid in healthy digestion. Add a crunch to a salad, or even make homemade pickles.
Herb Goat Cheese Ball
Sugar Glazed Cucumber Bread
Cucumber Ranch Dressing
Japanese Cucumber Salad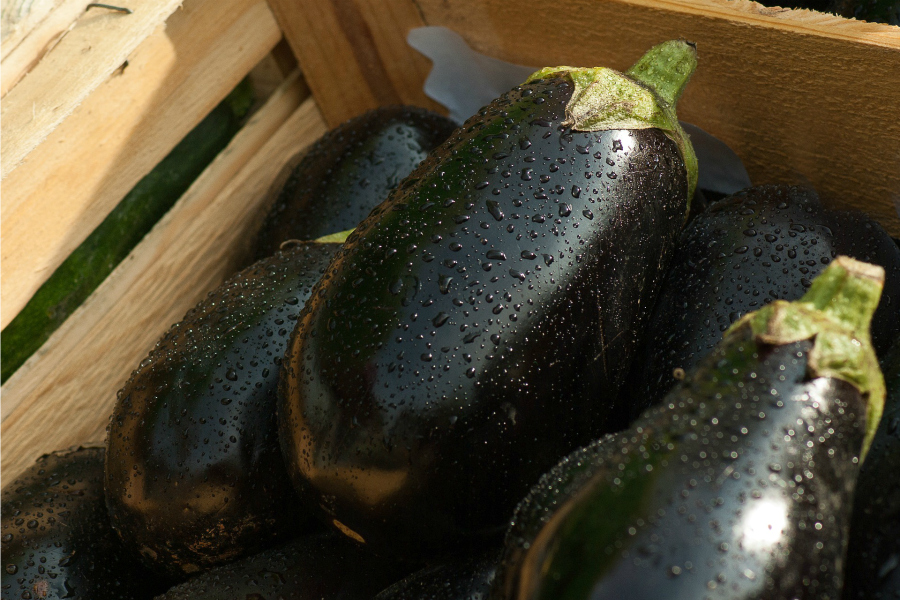 Eggplant
I love eggplant, but I hardly ever make it. I order it a lot when we go out to eat, but for some reason I hardly ever cook with it. Let me just say…those eggplant meatballs are Ah-Maz-Ing!
Eggplant Meatballs
Mediterranean Eggplant Salad
Baked Eggplant Parmesan
Eggplant Involtini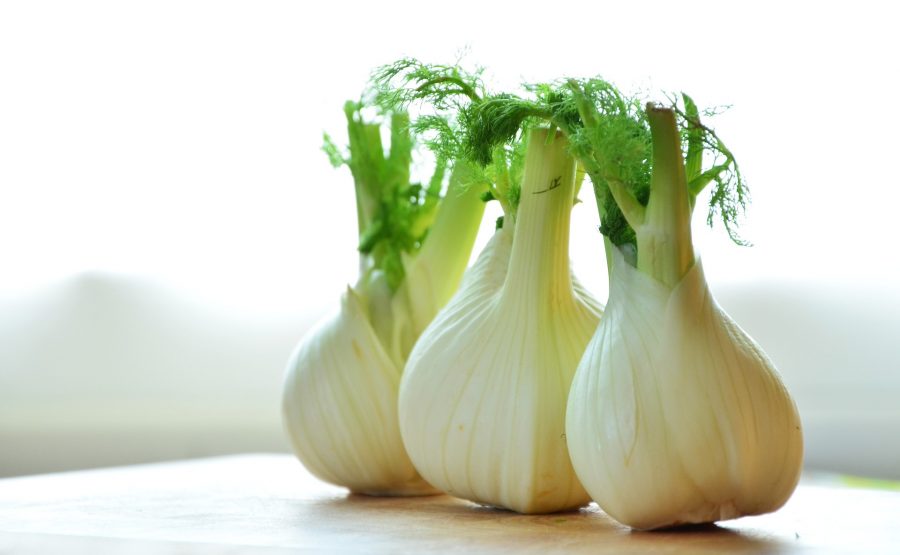 Fennel
Fennel has a sweet licorice flavor and adds a great crunchy texture to salads. Also, fennel is full of fiber, potassium, folate, vitamin C, and vitamin B-6.
Fennel Soup with Watercress & Chickpeas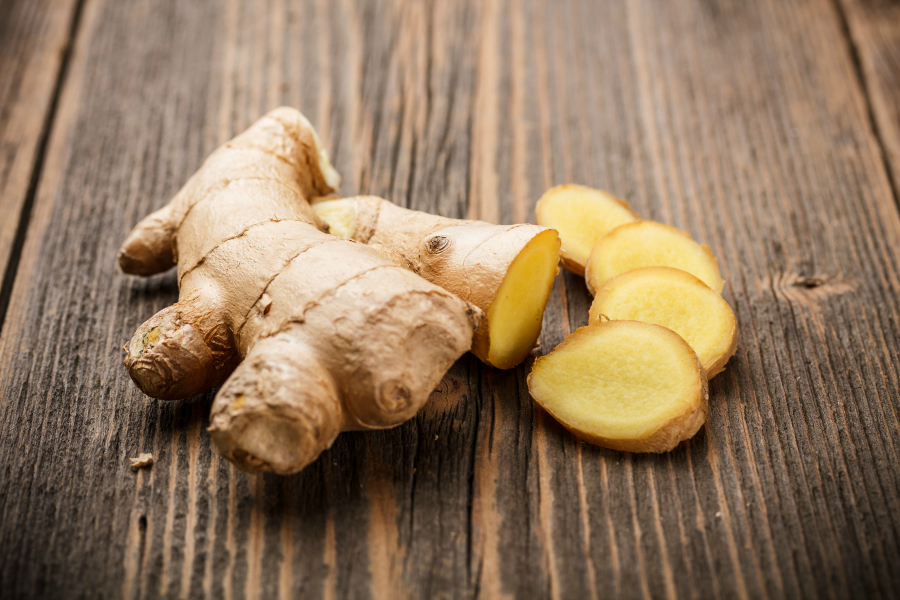 Ginger Root
Pick up a piece of ginger root next time you're at the grocery store. Store it in the freezer and just slice off a chunk whenever you need it. It will last a month or two in the freezer and the flavor is so much more intense than powdered. Give it a try!
Morning Glow Tonic
Homemade Energy Drinks
Quick Gingered Pork
Chicken Teriyaki & Broccoli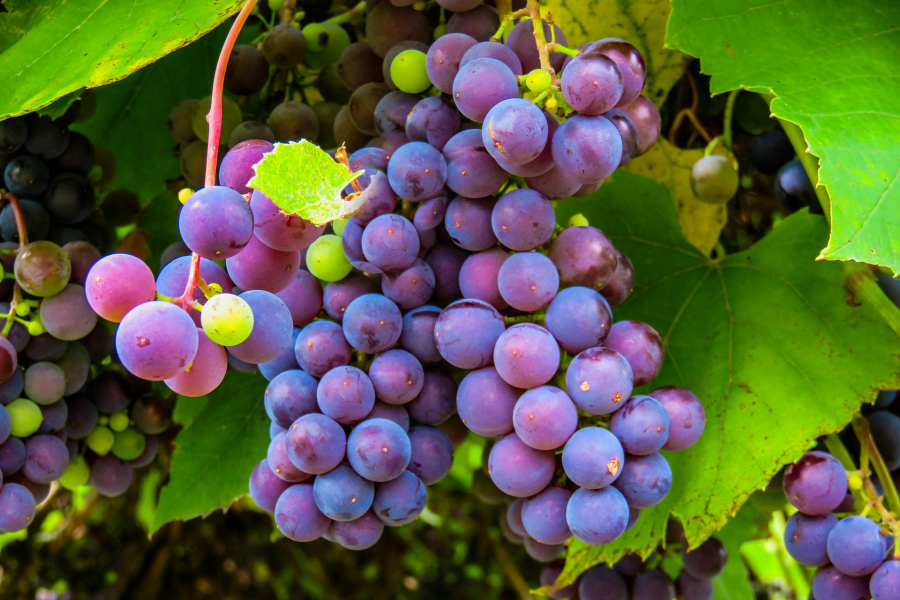 Grapes
It's the beginning of grape season. I always thought of grapes as a spring/summer fruit, but fall is when they really are in season. When shopping for grapes, pick a bag that has grapes on a green stem. If the stem is brown then the grapes are old.
Chicken Salad with Grapes
Skinny Greens Popsicles
Green Fruit Salad
Yogurt Covered Grapes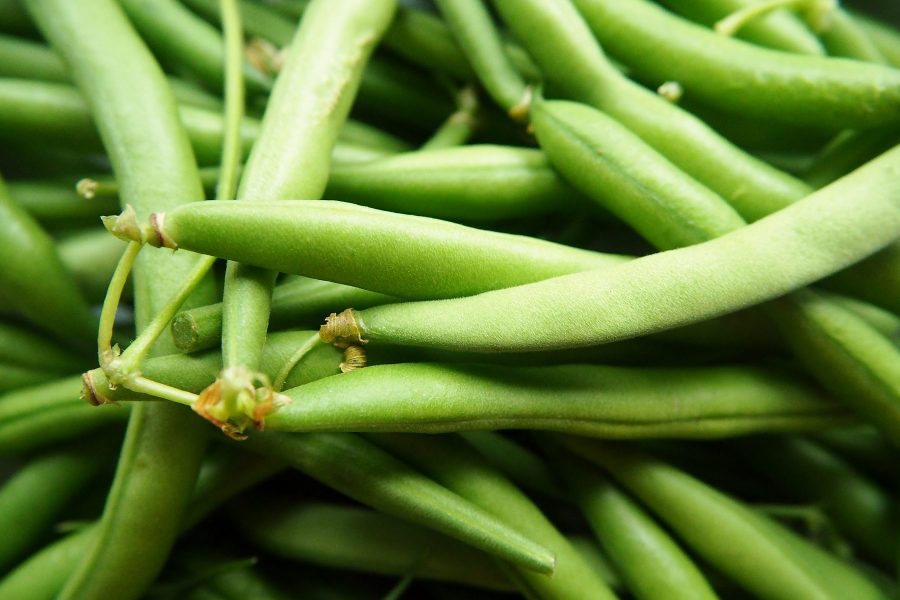 Green Beans
Growing up, many summer afternoons were spent sitting and snapping the ends of green beans for dinner. I love the way green bean taste when fresh- a far cry from the canned casserole type beans. These also pickle up nicely and can stand up to a little heat. But, unfortunately, it's the end of green bean season.
Green Beans with Browned Butter & Almonds
Firecracker Green Beans
Grilled Green Beans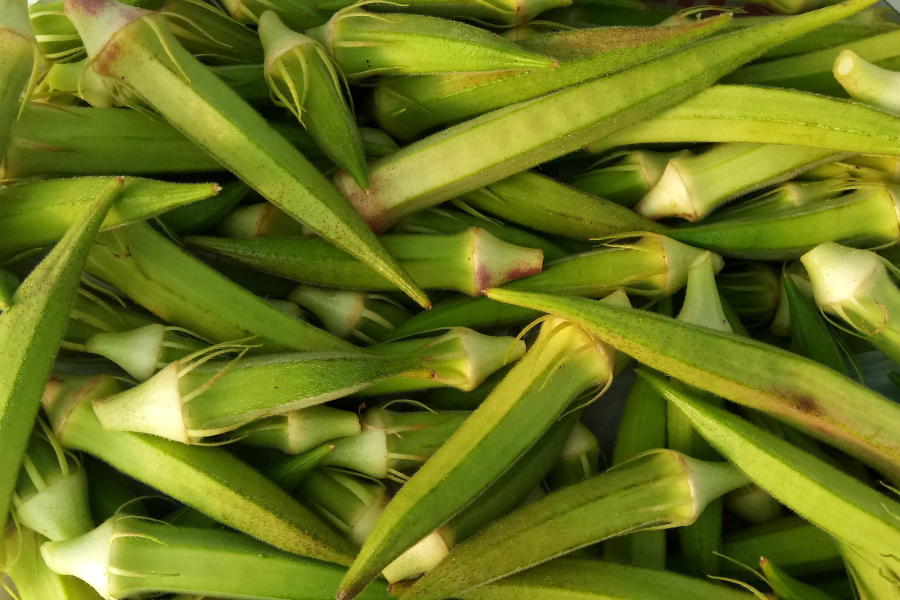 Okra
I love fried okra. Really, it's the only way I eat. However, I have started pureeing frozen okra and adding to soups and smoothies for extra veggie power. A good blender will completely pulverize the seeds and everything!
10 Minute Pan Fried Okra
Buffalo Fried Okra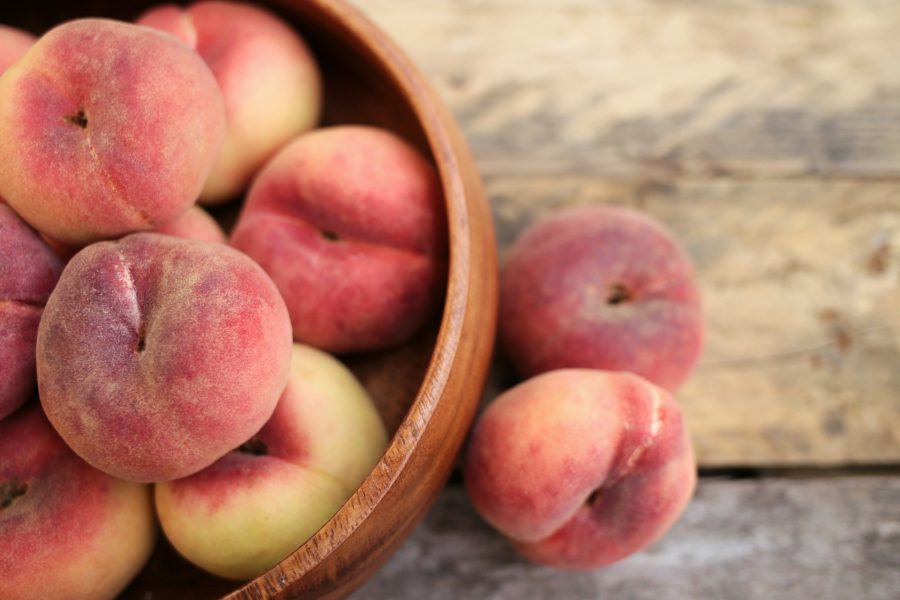 Peaches
Sadly, peach season is coming to an end this month. Peaches and nectarines taste almost the same, so I use them interchangeably in recipes. However, I really hate the fuzzy texture on the peaches. I can't be the only one. But these sweet, juicy fruits are a summertime fav. In Phoenix, they are perfectly ripe in mid-May and we have tons of u-pick orchards around and a big annual peach festival. Picking a peach off the tree and eating in the field is such an experience. One place here, you can pick and eat however many you want at no charge, but if you want to take some home there is a small fee. I think my max is 10 fresh peaches off the tree.
Sweet Peach Iced Tea
Peach Julius
Aunt Janet's Peach Crisp
25 Peach Cobbler Recipes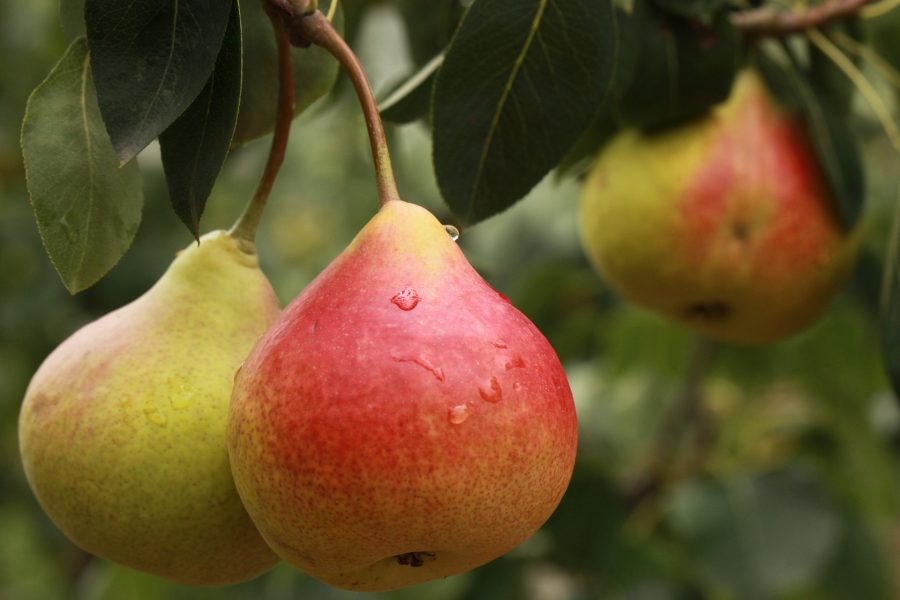 Pears
I love pear season! I love the tenderness and sweetness of pears. They are delicious, aren't they! Plus they are high in fiber, they are a great source of antioxidants and Vitamin C too.
Granny's Fresh Pear Cake
Rustic Pear Tart
Chocolate Dipped Pear Popsicles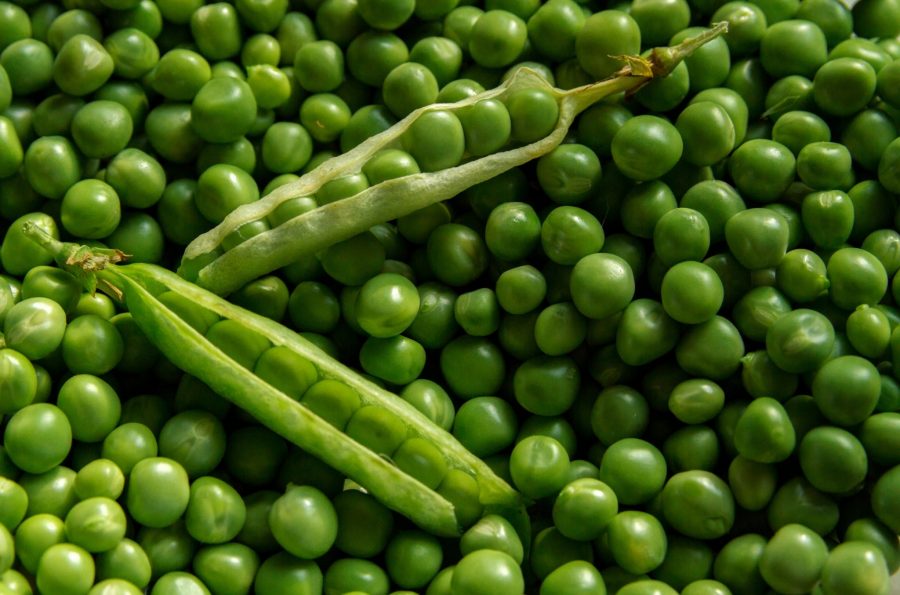 Peas
Never ever…NEVER buy canned peas. They are disgusting and yes I am biased. These little peas are one of my favorites. I'd choose them over chocolate any day! For reals! And my daughter asks for frozen peas for breakfast.
Roasted Peas with Garlic & Feta
Oven Roasted Radishes and Peas with Dill
Layered Salad
Slow Cooker Chicken Pot Pie
Pea-Lafels
Are you loving this list of September Seasonal Produce yet??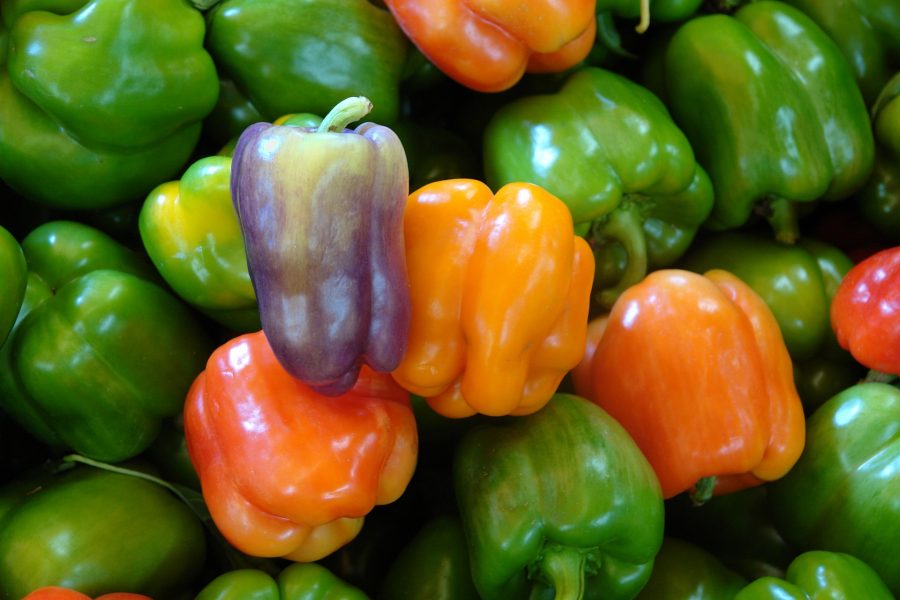 Peppers
I'm a lover of all bell peppers, except green. So my favorite time of year is when they are in season and the prices go way down. I tend to stock up and prep, flash freeze, and save for the winter months when I can't afford a $3 red bell pepper.
Creamy Goat Cheese, Red Peppers, & Sausage Penne
How to Caramelize Onions & Peppers in a Slow Cooker
Steak & Pepper Sandwiches
Jalapeno Popper Chicken Wings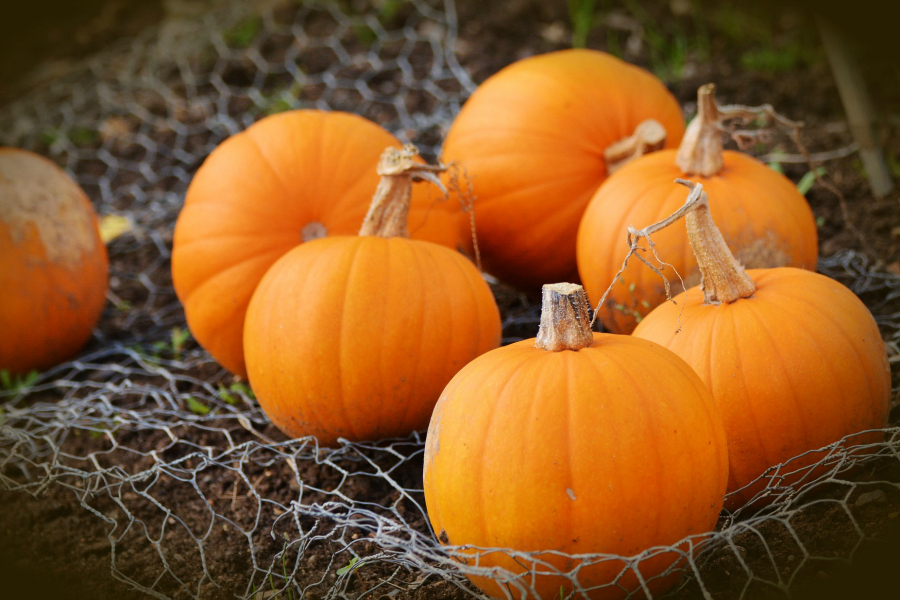 Pumpkin
Heck yeah..it's PUMPKIN time! For all you crazy people…the Pumpkin Spice Latte is back at Starbucks too. I pick up a bunch of pumpkins early in the season and make my own jars of roasted pumpkin and pumpkin butter to use throughout the season.
Pumpkin Soup
Pumpkin Cookies
Pumpkin Hummus
Roasted Pumpkin
Pumpkin Butter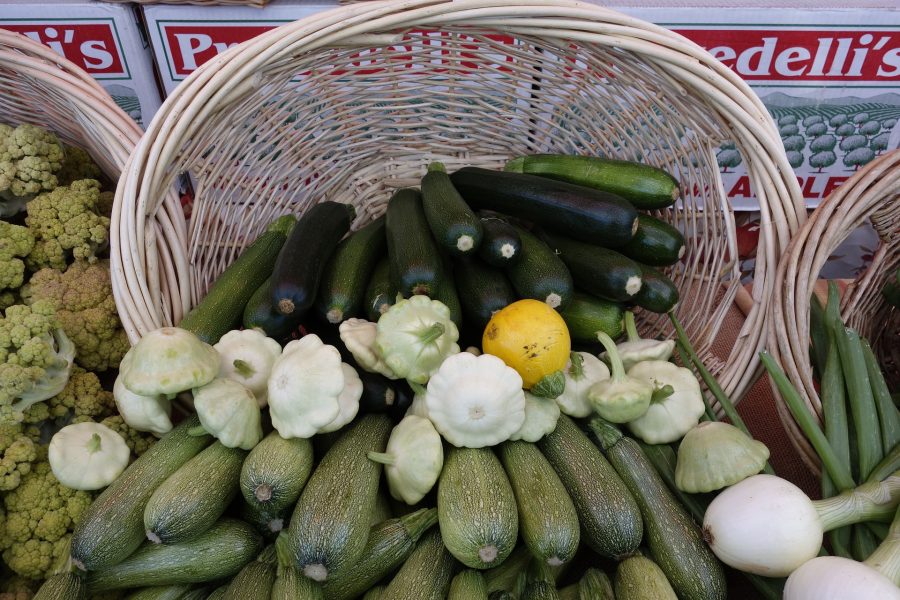 Summer Squash
Summer squash season is coming to an end..which means winter squash is just starting to come into season. I'm not a fan of yellow squash, but I love zucchini! Zucchini is such a versatile vegetable. If I'm not making Chocolate Zucchini Bread then I just slice it in half and throw it on the grill with some olive oil, salt, and pepper. Perfect!
Bacon Chocolate Zucchini Bread
Baked Pasta with Sriracha Cream Sauce
Vegetable Bake
Coconut Curry & Summer Squash Soup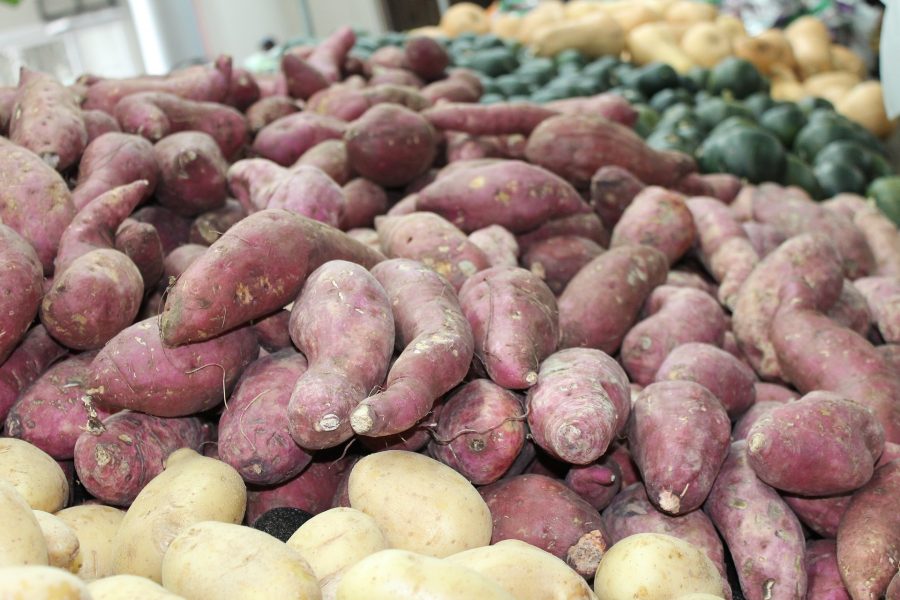 Sweet Potatoes
Wanna know what I love even more than potatoes? Sweet Potatoes! I usually just eat them plain…no butter, no sugar, no cinnamon. Just a baked sweet potato and a juicy steak and I'm set!
Mashed Sweet Potatoes with Browned Butter
Sweet Potato Donuts
Restaurant Style Baked Sweet Potatoes
Sweet Potato and Turkey Hash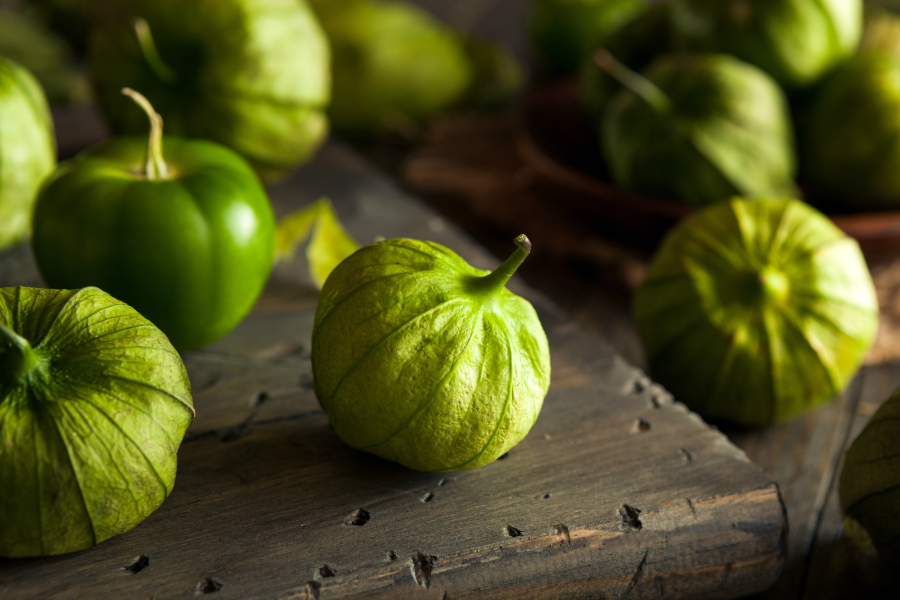 Tomatillos
Tomatillos are amazing and make the most delicious salsa and enchilada sauce. Don't let their weird appearance scare you. The paper shells just peel right off…they are so easy to work with!
Tomatillo Salsa
Chicken & Summer Squash Enchiladas
Did I miss something in my September Seasonal Produce Guide??? What's your favorite in-season fruit or veggie during September….tell me, I'd love to know.